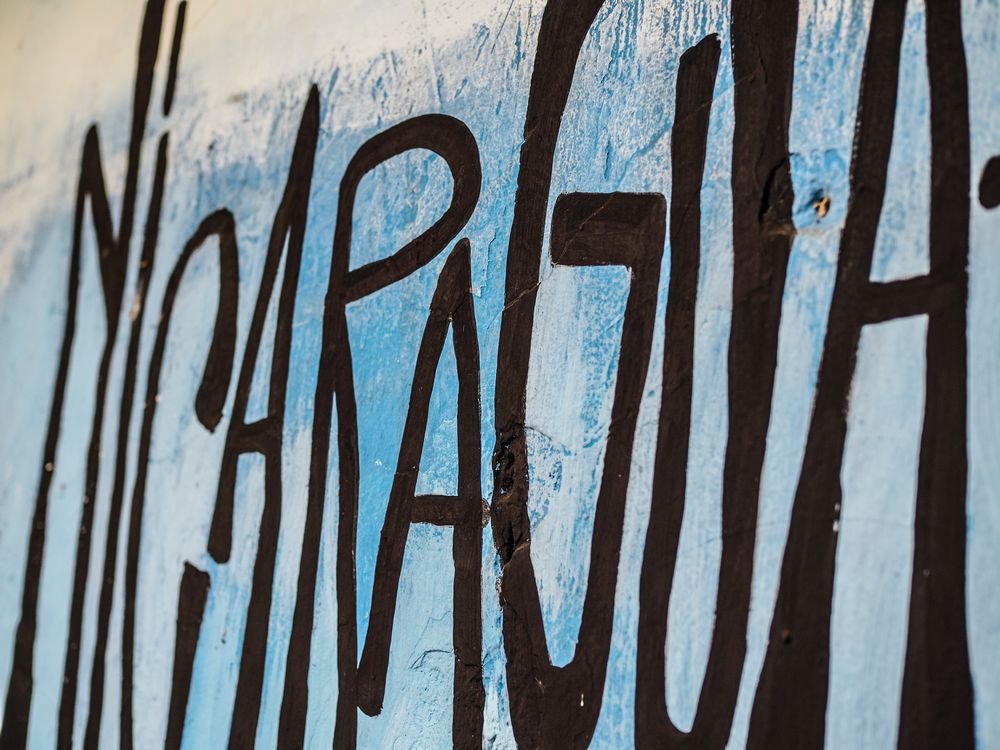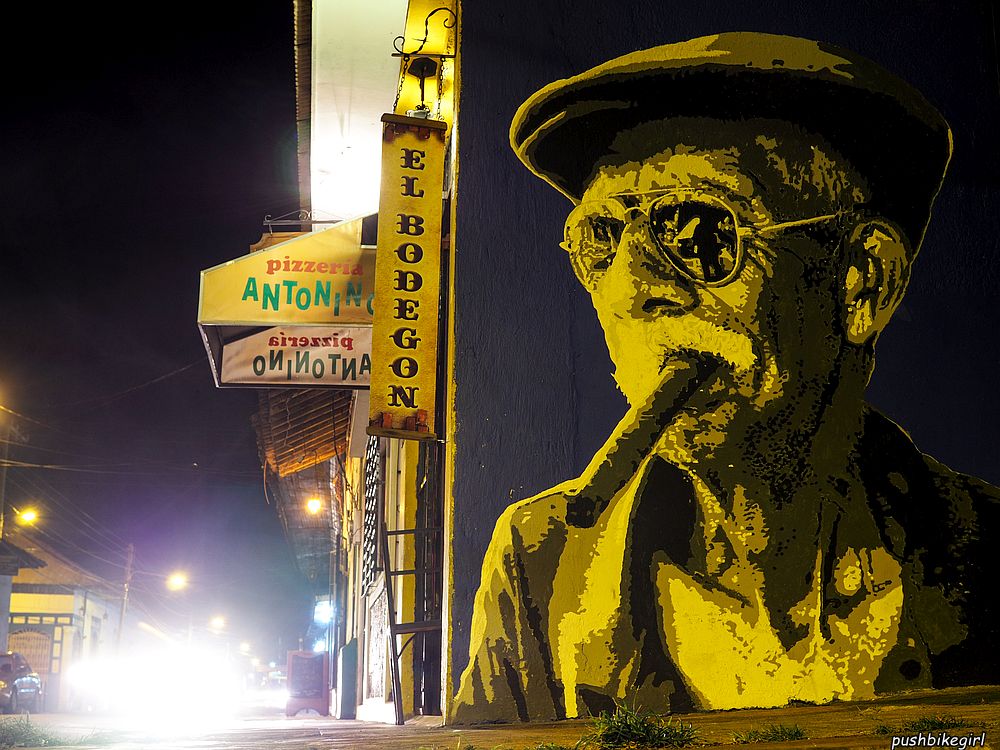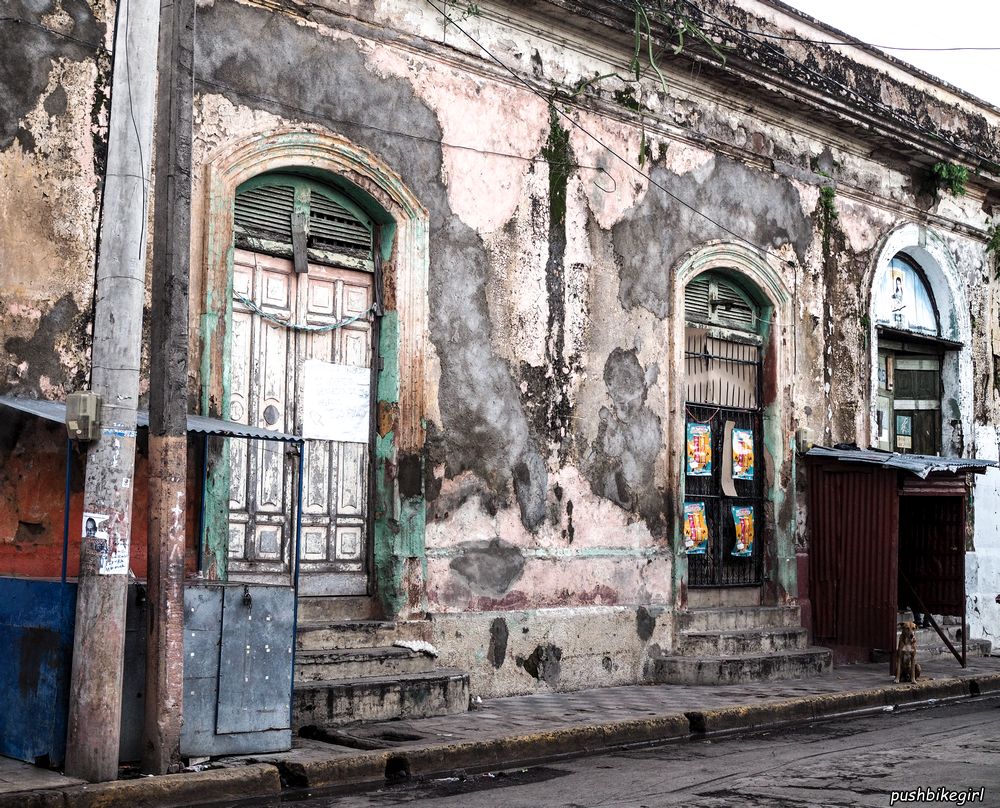 This blog post is already 4 months overdue. It's hard for me to describe my time in Nicaragua in a fair and constructive way. But I have pushed this article away from me long enough and now it is finally time to post it.
Even with the great distance I have now, the time I spent there is still a sad memory and I'm glad to be able to get it off my chest now.
Nicaragua was warmly recommended to me. "You'll see, there you'll meet the nicest people in Central America, and it's also very cool there!"
Well, if I have learned one thing, it is that you have to come to your own conclusions. Everyone has different preferences and comes with different expectations and experiences to a country. Nations are changing too. A country that was not on the Gringo Trail yesterday – the backpacker route in Latin America – can already be negatively affected today. So always look at it yourself – something I can only recommend to everyone.
The negative effects of too many tourists is almost everywhere apparent, unfriendly staff, uninterested locals and commercialization.
Yes, I am a tourist myself and I also contribute to the changing of the local's behavior! Unfortunately!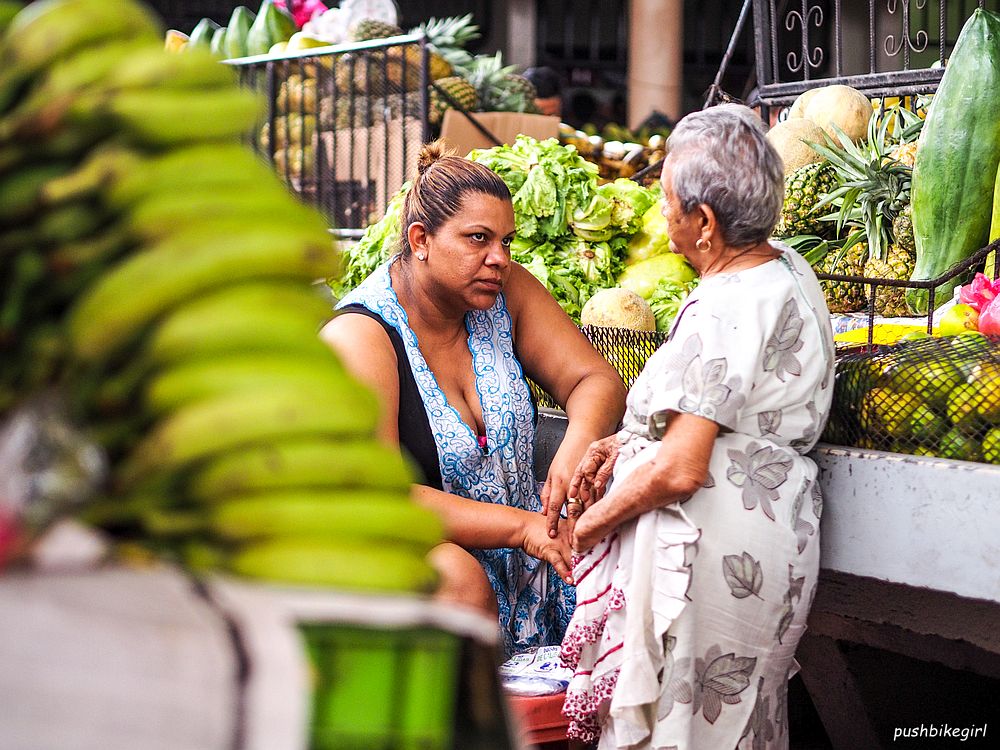 There was stress at the border right away. The officials were anything but friendly, but I didn't let them spoil my mood and entered with a positive spirit into a new country.
What I like about Central America is its small size. You can be in a new country within a few days if you want.
But Central America is certainly not on any of my future must do lists. Anything but a cyclist friendly area where you can find idyllic corners for camping. The heat is just corrosive. The food mostly boring, but Nicaragua sometimes offered up really delicious Gallo Pinto – a beans & rice national dish.
The landscape is not really special and when it is then it is totally commercialized. The heavy traffic is no fun, although I was rarely really worried about my safety.
People are not all the same – some are friendly others not – it really depends on the area. It's expensive, because I mostly had to pay for sleeping accommodations – camping is extremely difficult with the density of people and I wasn't invited in other than in Belize.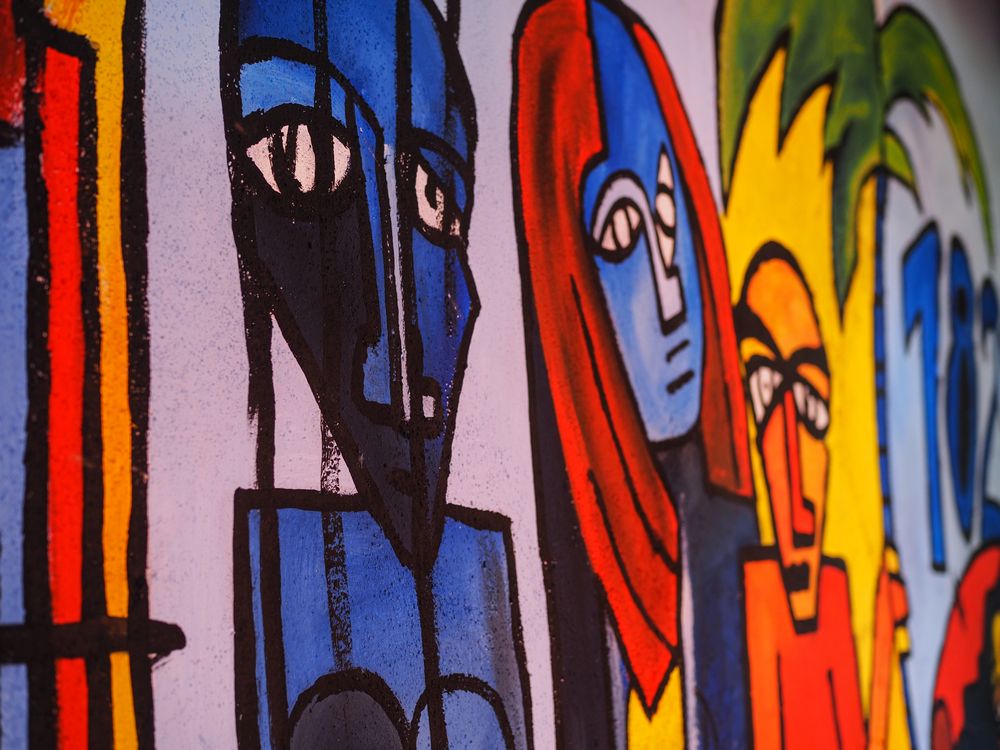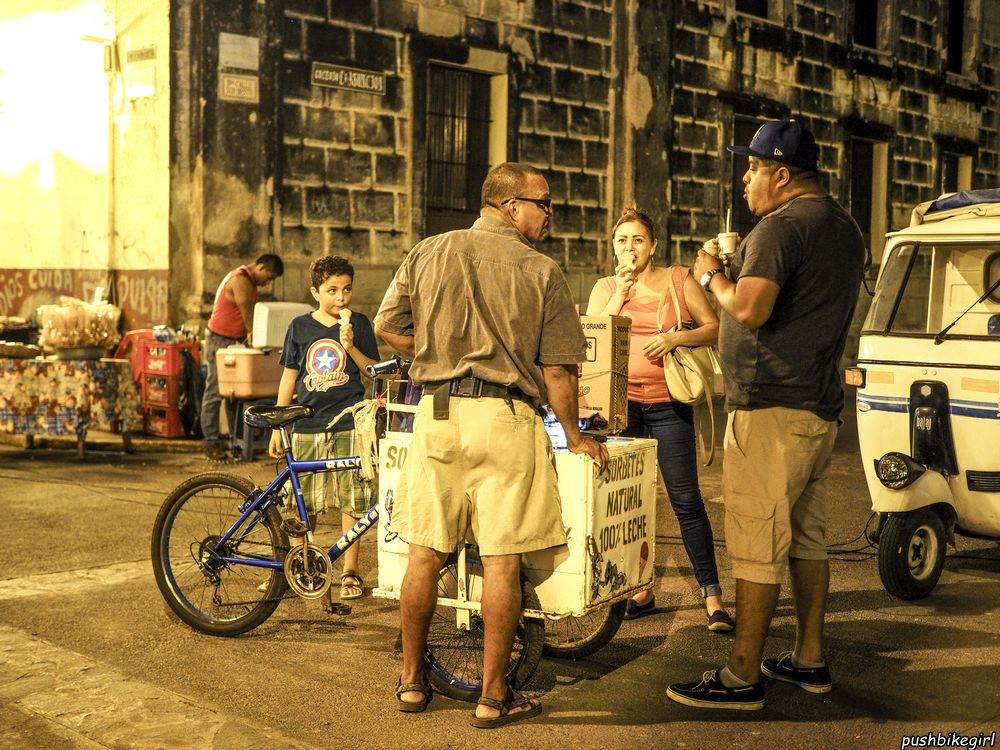 Since Mexico I've seen the same churches, I've experienced the same culture, the same brightly painted houses the same faces and the same language. Also, it is too European for me because its former Spanish colonization left its mark. It was all really interesting for a while, but it was always the same in the long term.
I missed my nature. My campfire, my stars, the peace of the desert, the lonely areas. I don't like hustle and bustle. The dense amount of people was not my thing. I can enjoy this for a few weeks, but in the long run it does not make me happy. I just didn't like it there.
Every day was passing by like that. There was not much to experience, it was more that I had to get it done because I wanted to get to Panama to tick this part of the world off the list for all time. I wanted to get to South America and Central America is simply the gateway to it.
So, I agree with some other cyclists who told me beforehand, "Central America? Forget it – cycling is no fun there." Yes, that's right.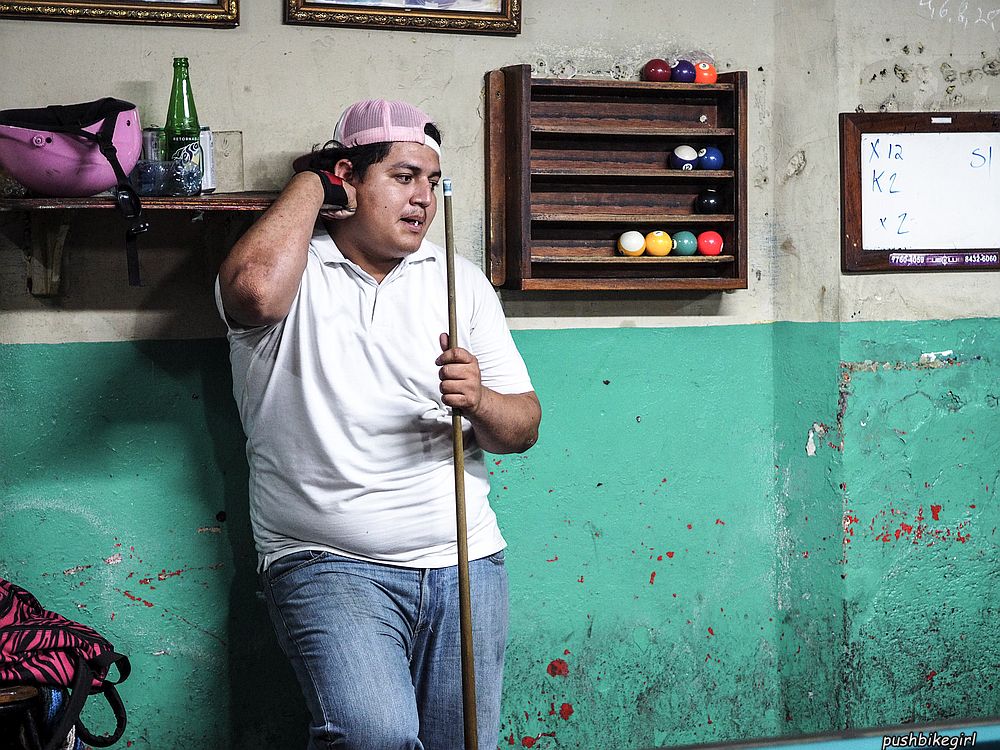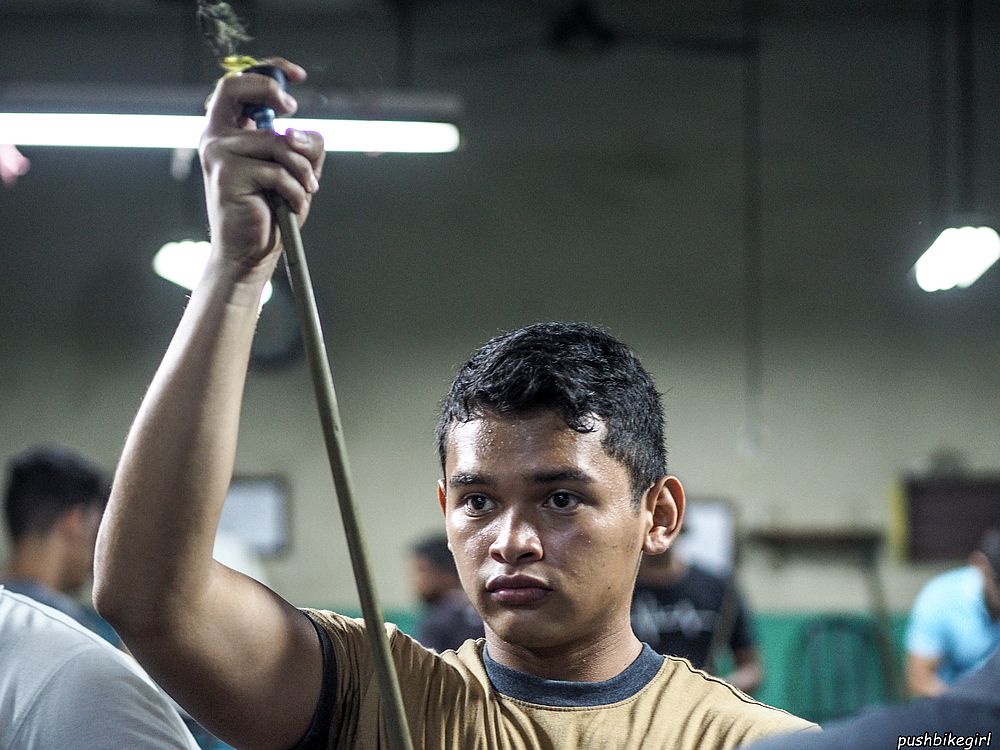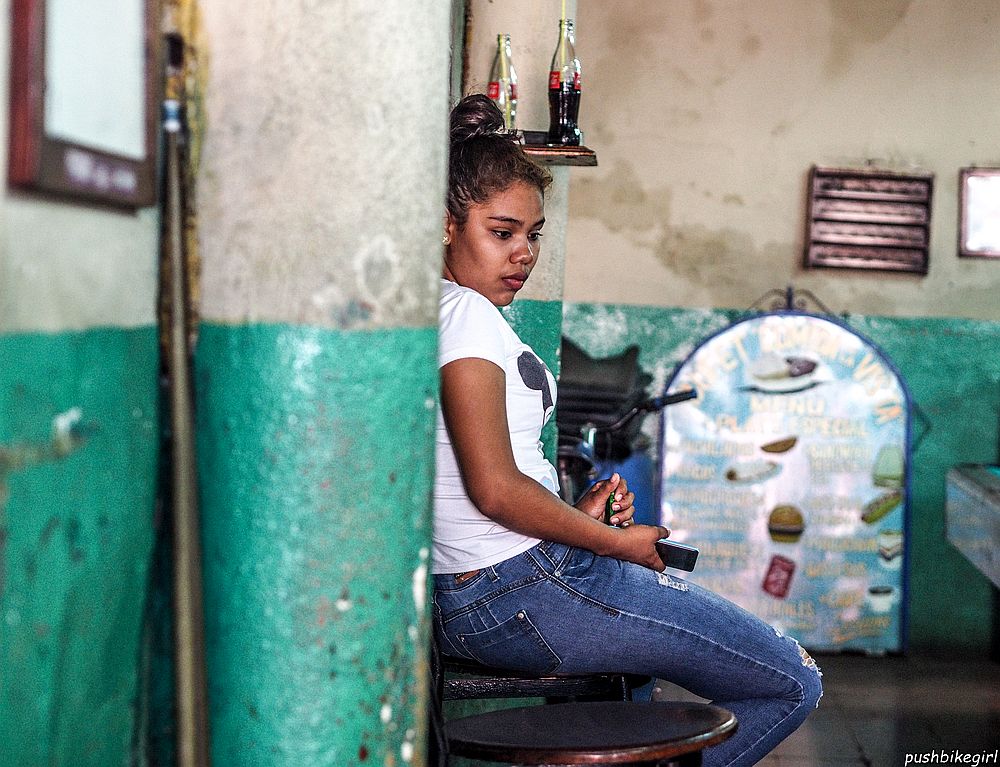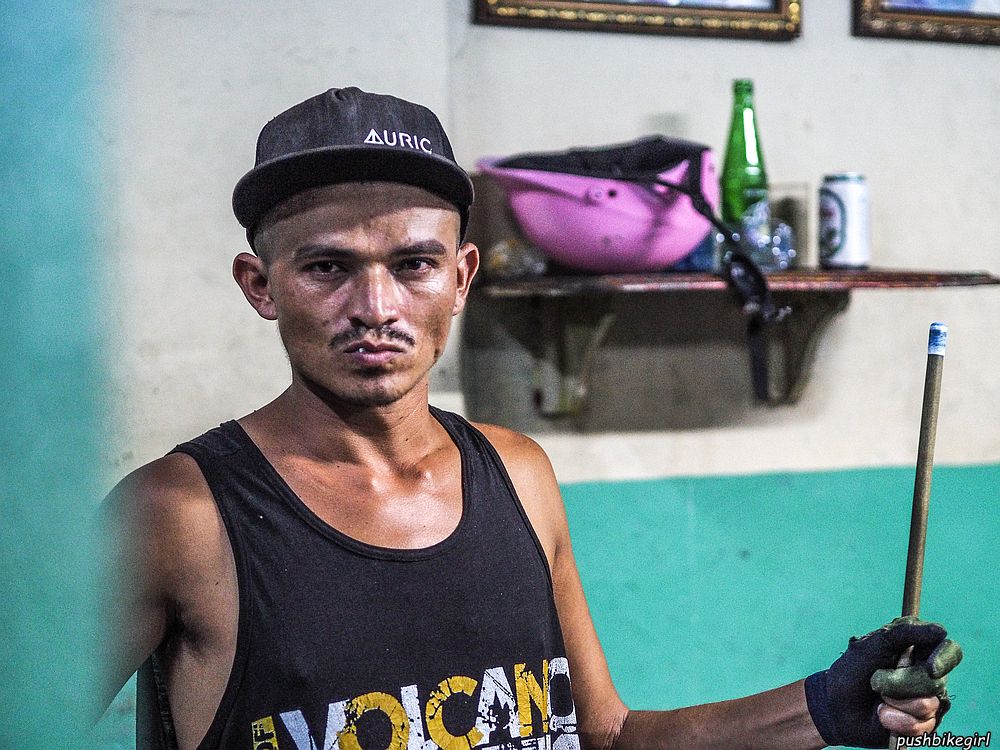 Central America is in my view a backpacker destination. You get on the bus and drive to the highlights. Volcano Surfing, diving, surfing in the sea, beach, party, a few pyramids, two three colorful cities, a few national parks and you have seen it and most certainly had a lot of fun.
But as a cyclist, I don't like to just hit the highlights and go with the flow of tourists, no I love to discover the areas between the much-visited sights. But for me that didn't provide much here.
If I compare Central America to Asia and how much the cultures change from one country to the next, then there is simply no comparison.
That's why I liked Belize so much. It was totally different and really exciting because of the many different ethnic groups. Surely Guatemala would have been really interesting – I can only blame myself that I didn't see more of it.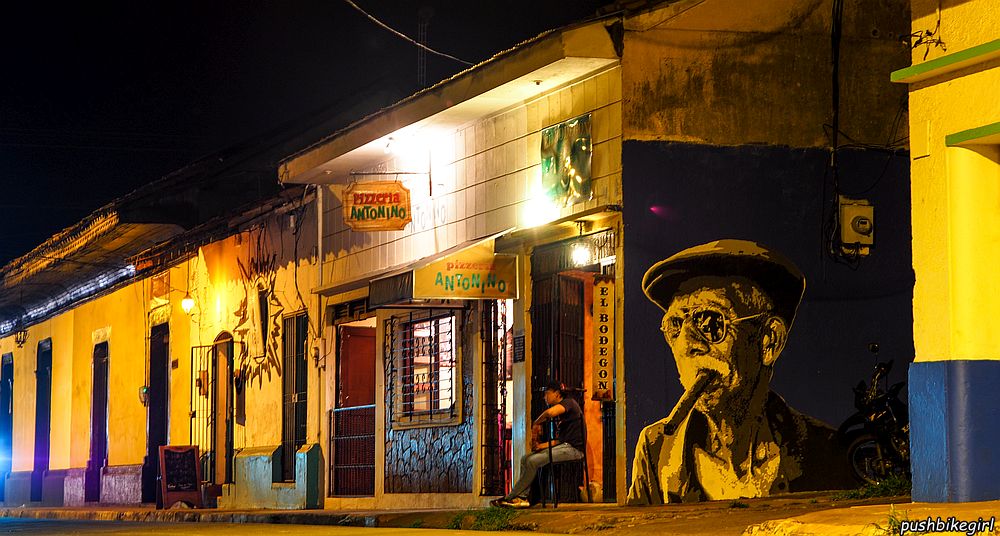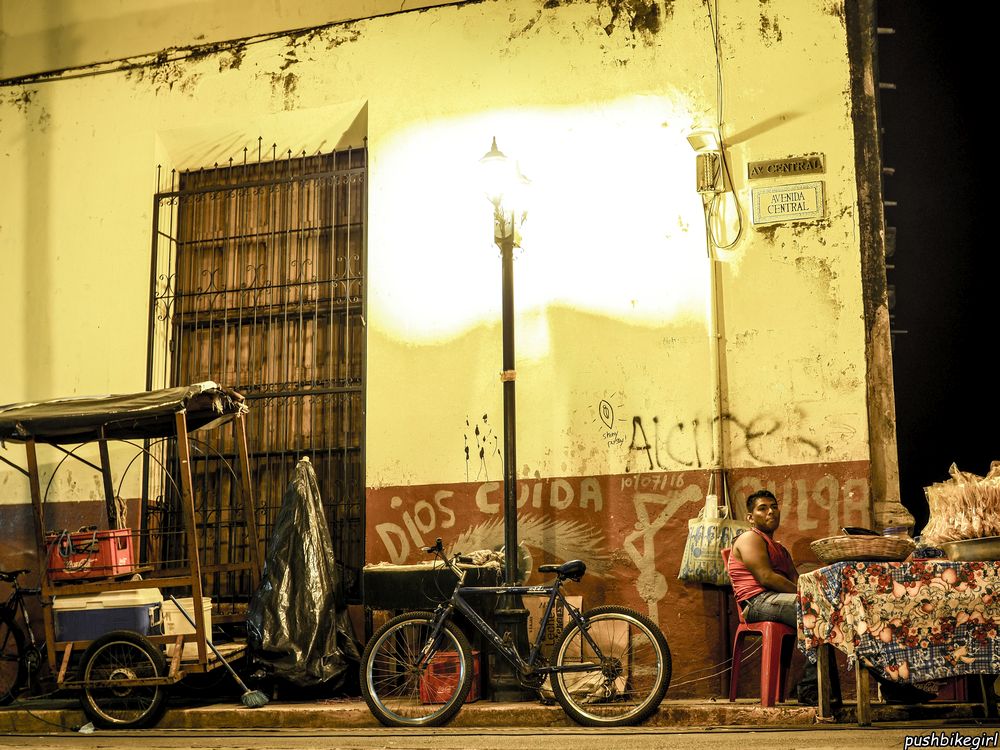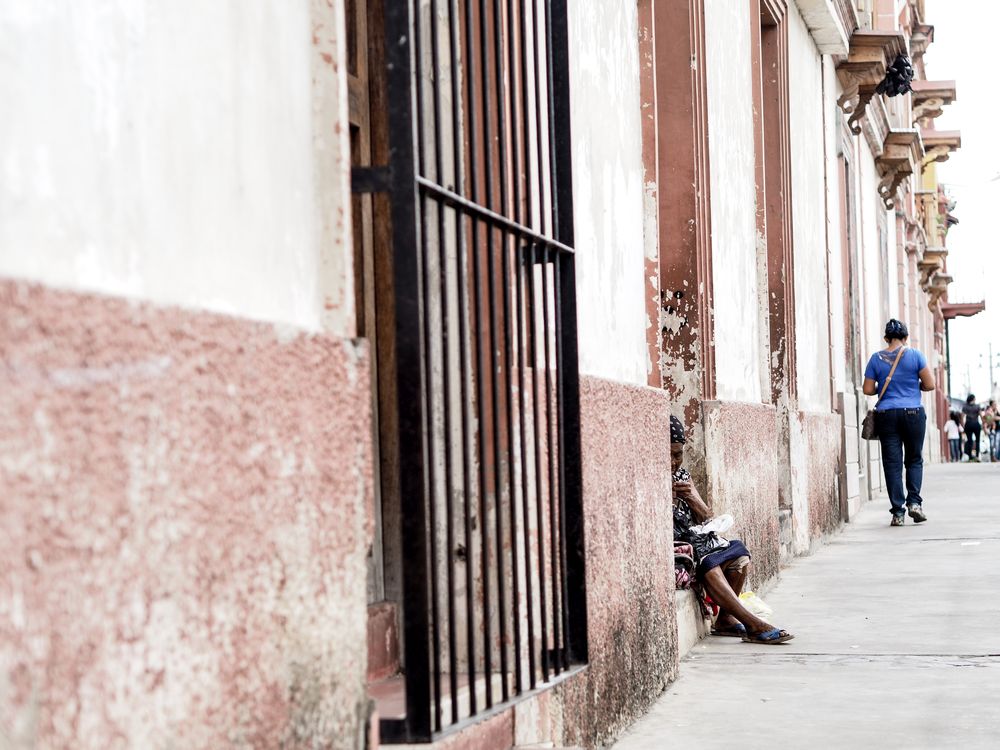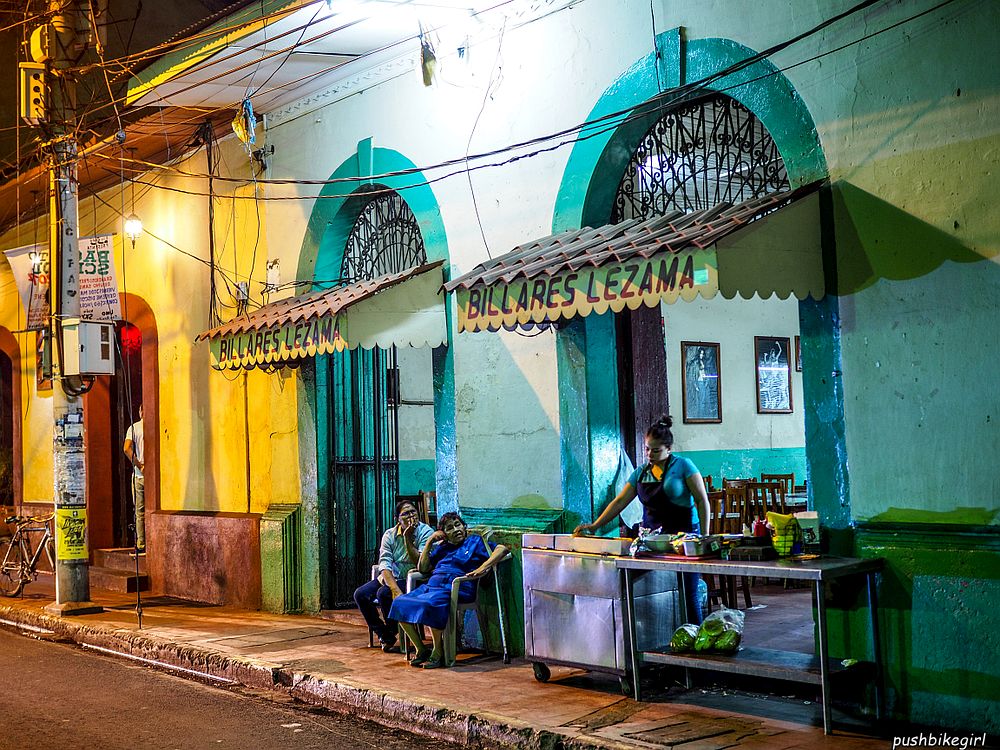 Leon wasn't far. Supposedly one of the most beautiful cities in Central America and because the countryside didn't offer much I started checking out the tourist spots. I discovered a cozy hostel where I met really nice people in the dormitory. People from all over the world, I love that.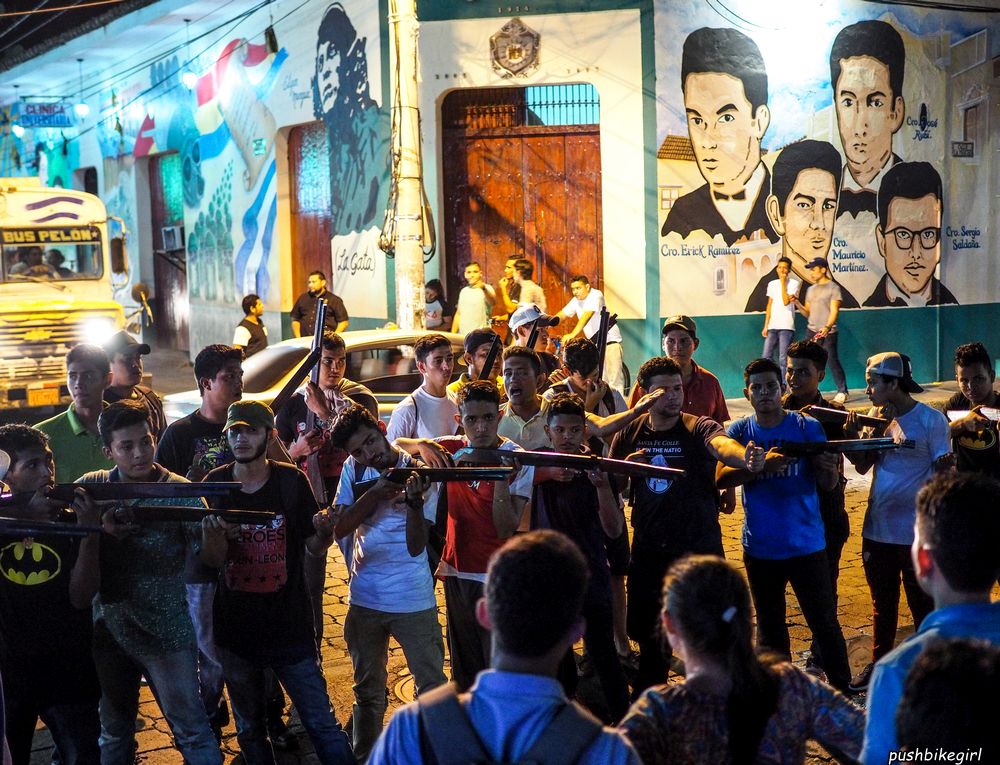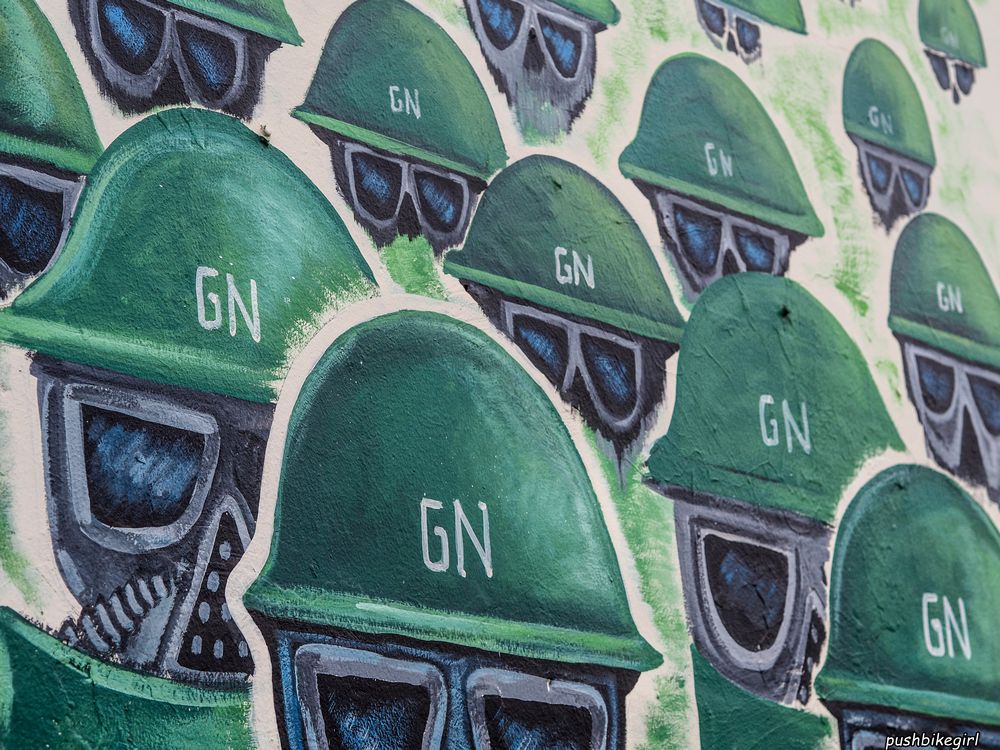 The city was celebrating the anniversary of the revolution with fireworks, reenactments, music on the plazas and a steady flow of visitors.
One evening, I watched a documentary about the revolution in Nicaragua with some Latinos from Brazil, Argentina, Chile and Central America as well as a few Europeans and Canadians, and then we discussed the film.
It was a pity to see how very negative the Latinos think about the US Americans. Frankly speaking, the Americans are to blame for everything concerning the life situation in their countries. Even at the most southern tip of the continent, the few South Americans present had their enemy image – the Gringos.
The Nicaraguans also mentioned that US Americans are called Americans while unfortunately the other nations of the Americas are not. Something I have never thought about before and is certainly understandable from their point of view.
I can also understand that not everyone likes the US Americans and their politics, and certainly some of those present and their countries have suffered because of US interference, but what I don't like is that so many of them want to work in the US – so many want to live in the promised land.
If I want to live there then I cannot be against them in the same breath. Strangely enough, those who were already in the USA and worked there are really nice people. Helpful, friendly, open and talkative. Apparently, they had a good time and realized how friendly the US Americans are after all.
Unfortunately, a mistake us humans always make. Politicians and their politics are often not the people of a country.
By the way, the McDonalds in Leon was by far the city's most popular restaurant. You can also drink Coke and eat Hamburgers everywhere else in Leon and people wear baseball caps printed with New York or Los Angeles logos on them. Simply like everywhere else.
I met Evi from Austria and we spent time together, enjoyed checking out the area, just hanging out or having a meal. She had just arrived and was full of energy and ready for action – thus at this time almost exactly the opposite of me.
Her presence made me think a lot and eventually led me get to the conclusion that the Central American Latino world is simply not my cup of tea. I could not share her enthusiasm for Nicaragua at all and realized how much I felt out of place. I knew I had to change something, but I didn't know how or what.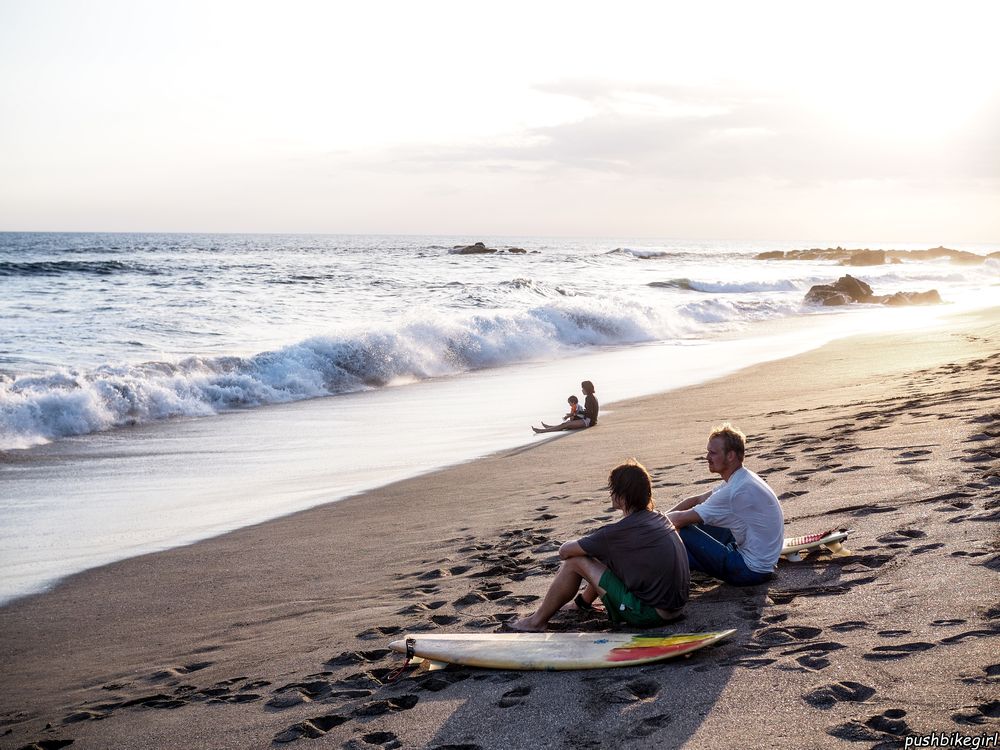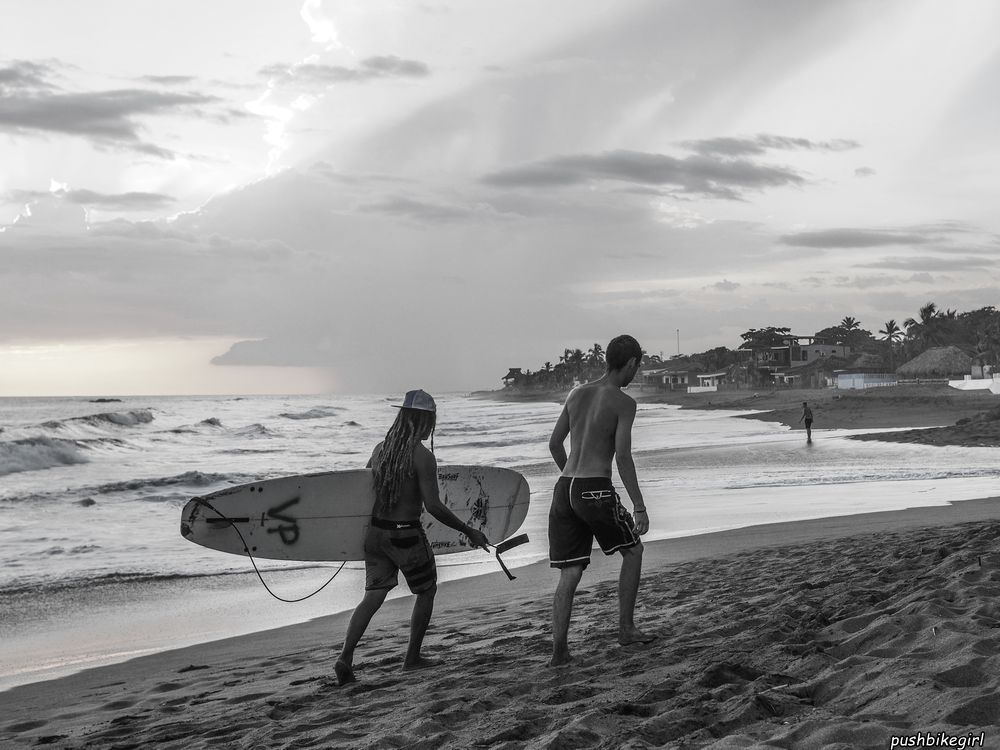 I was sitting in a pub and using the WIFI when a 12-year-old boy came to my table. He looked like a Latino and started to ask me questions, but I didn't understand him at first. After a while, he said, "I speak English – I'm American."
I was so irritated at first because after so many months in the Latin American world I hadn't experienced many people approaching me on their own – not even children, that I didn't even notice he was speaking English. His parents had emigrated to the States and were originally from Nicaragua.
We talked for a while and when he moved on I realized what I was missing here – connection to the people! I felt lonely here. How easily the boy came to me, how easy it is to get in touch with other nations, that's exactly what I didn't find here and that's exactly what I like so much.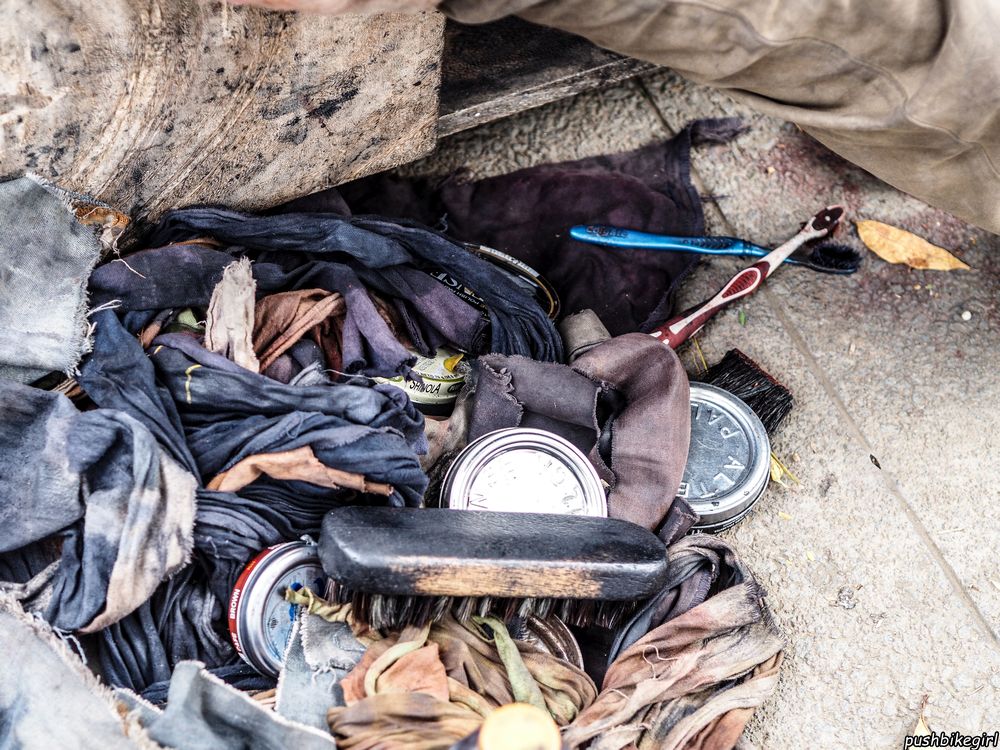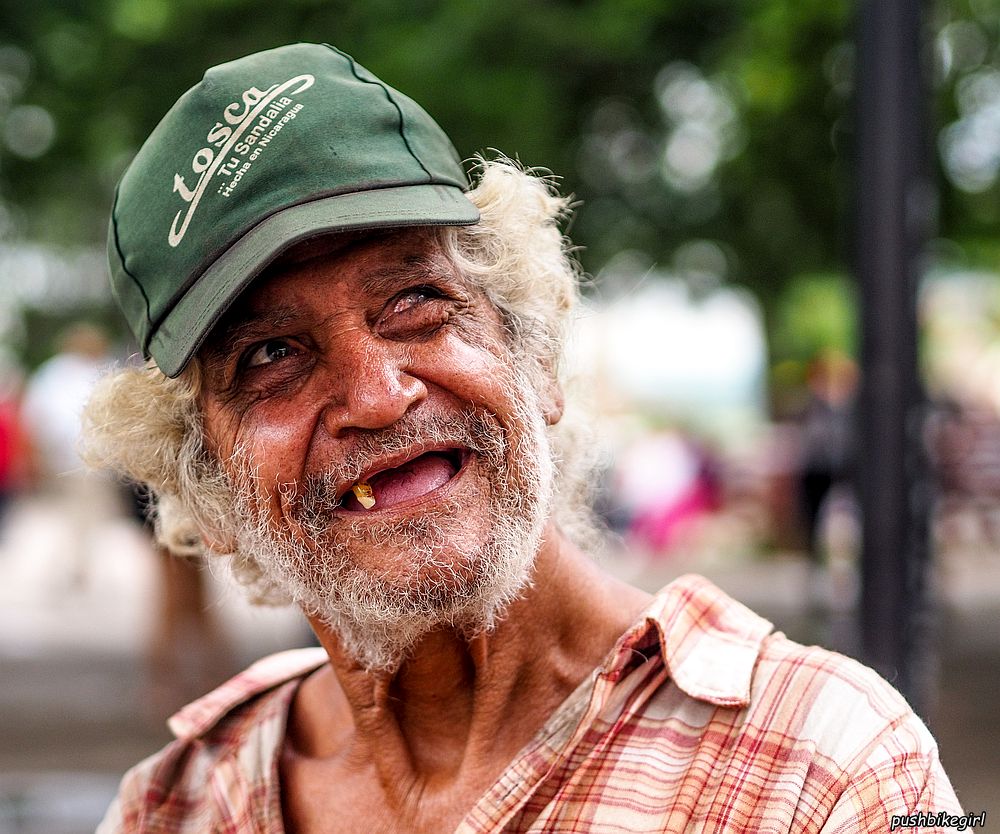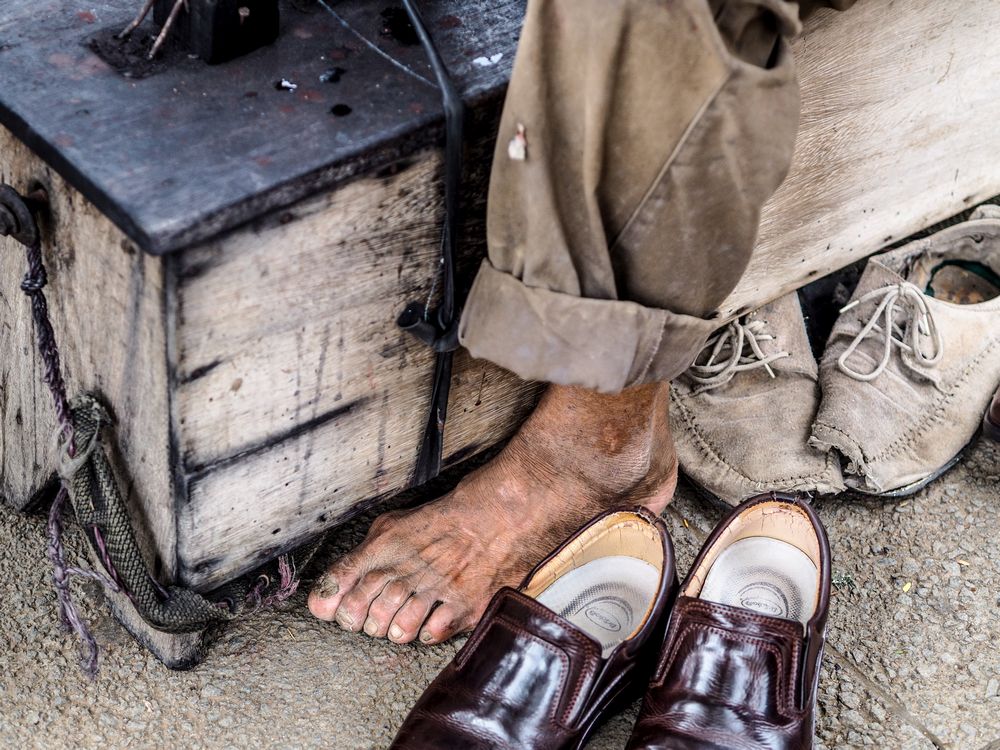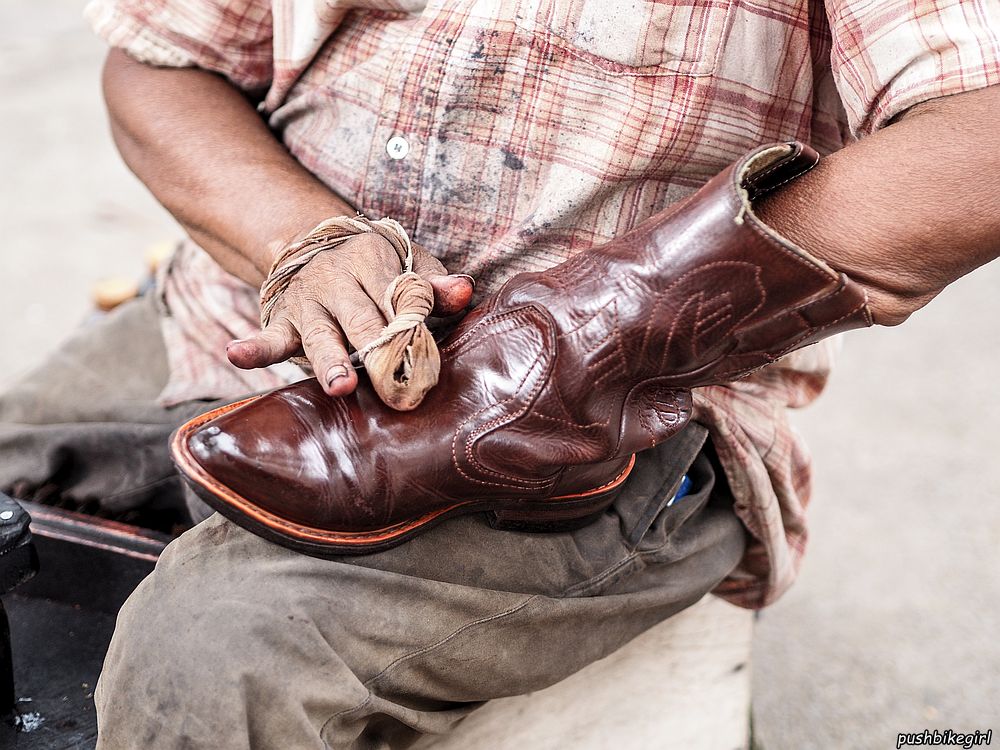 One morning, I woke up and realized that something was wrong with me. My head itched and felt hot. My ears and neck were red and had a rash. It was no fun, but I had no explanation.
I asked some people in the hostel if they saw anything on my scalp, but nobody found anything. When I showered it cooled a bit and therefore I thought it might be a reaction to the constant heat to which I was exposed to. But that didn't help much. The itching came and went and the rash got worse and worse.
Was it the pillow in the hostel? Were there bugs or fleas here?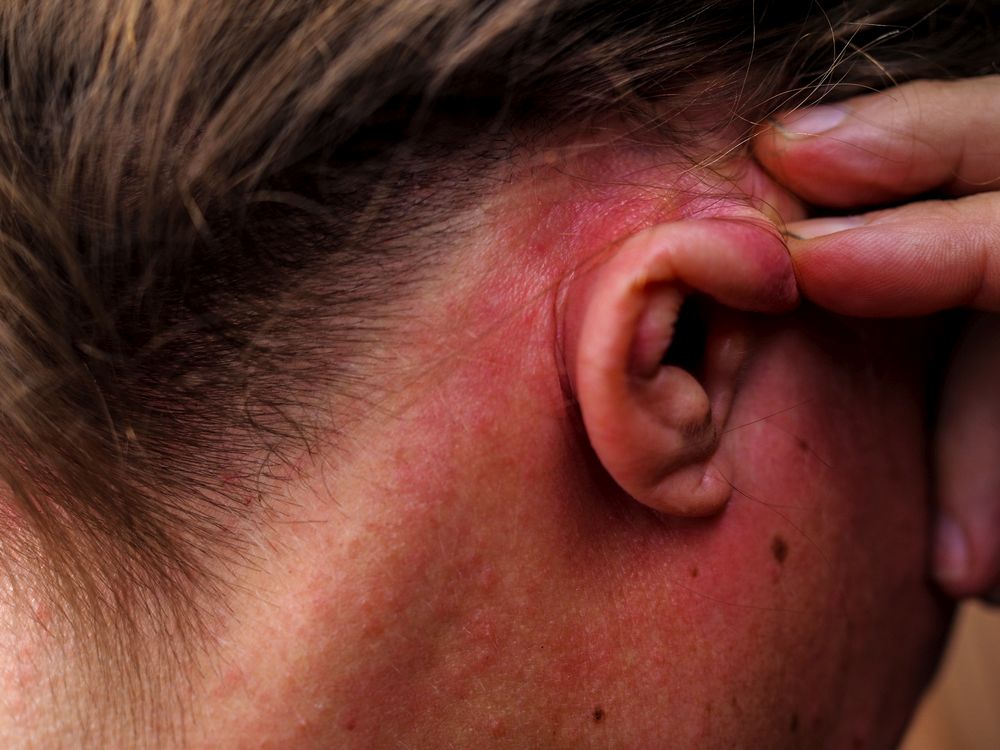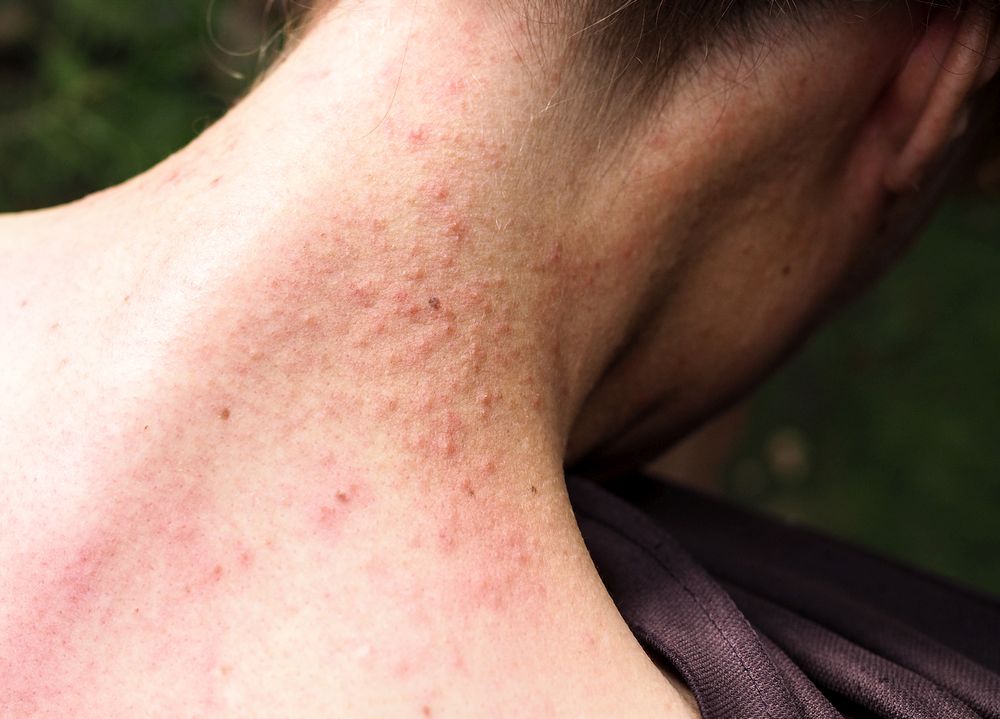 I went to get a haircut to get some air flowing around my neck. I went to different pharmacies and asked for advice, but no one really wanted to help me.
I even took a Chilean lady to the pharmacy, which also failed even with her friendly and open way and as a native speaker it was certainly not due to any communication problems. We didn't get any info.
I also went to the doctor, but he didn't care much about helping me either. Evi speaks Spanish much better than I and repeated a few times "he should please speak slowly", but that was all too much for him. In the end he said "it must be a heat allergy".
The itching made me crazy and I kept asking people if they can see something? 10 days went by and I started questioning my sanity.
"Please, Evi, look again" I desperately ask.
"Wow, there are a lot of critters running around in your hair. These are lice!"
Oh great, but at least I knew what it was.
I immediately went to the pharmacy and was busy from then on. There is not only special lice shampoo, no, there is also a special lice comb with which one can brush the lice from the hair. From then on, I brushed my hair for about 5 hours a day – for at least the next 5 days. And in the end, I fished about 500 lice out of my hair.
Finally, I got rid of them!!!!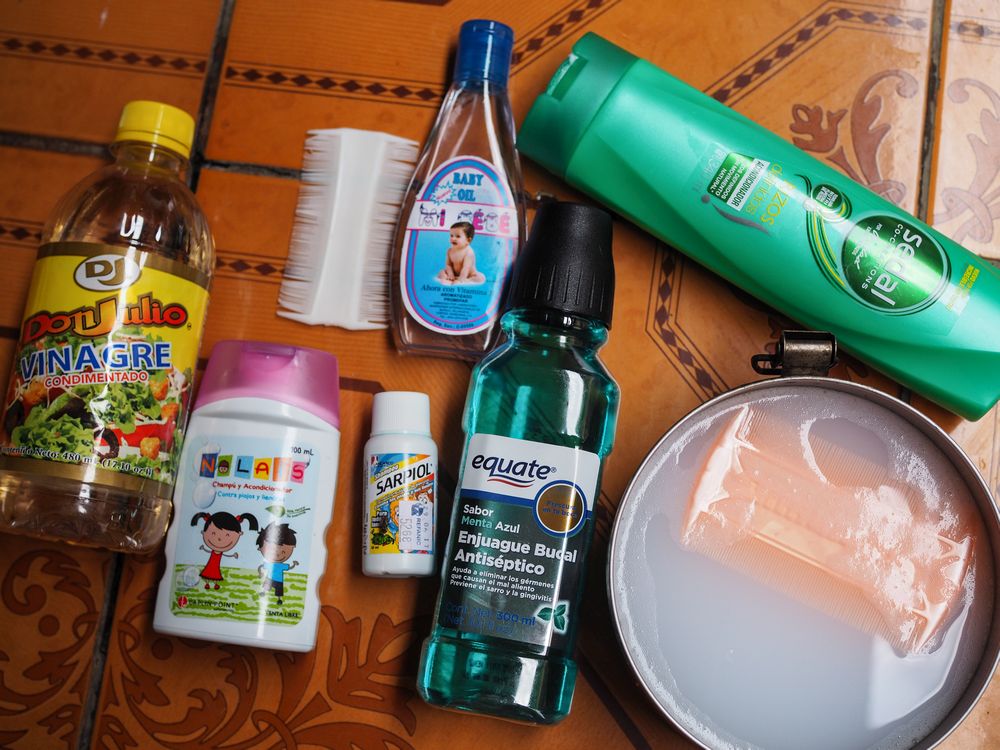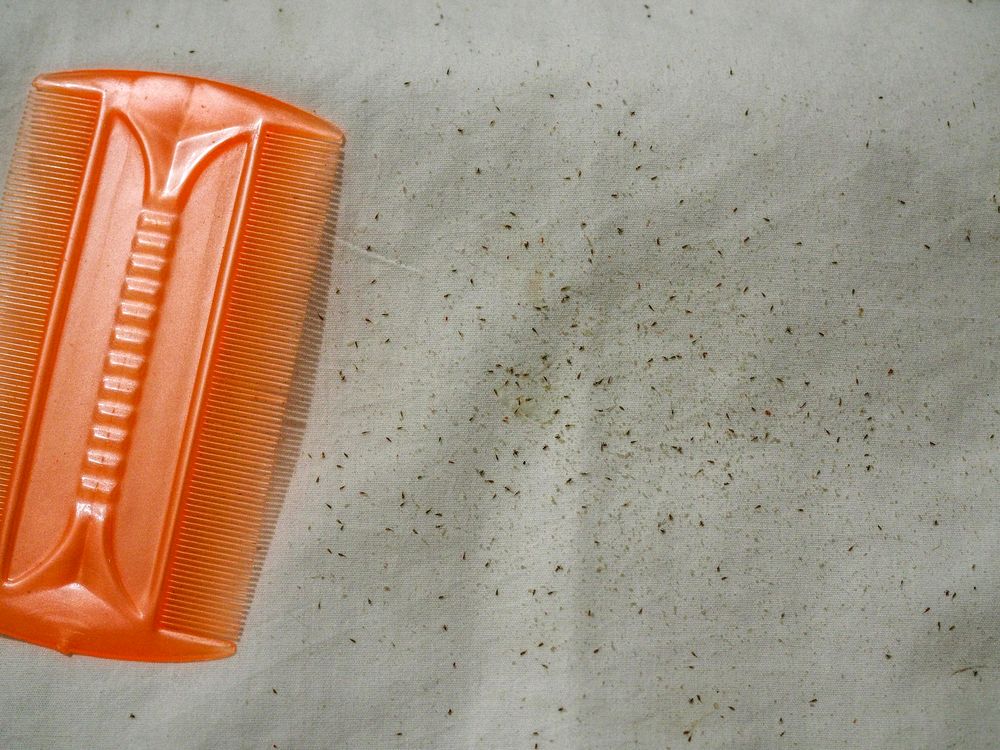 You can only get lice from the hair of another person. I strongly suspect that I came in contact with lice from the children in Belize, with whom I spent two days playing and hanging out. After that the lice had spread over my head for several lice generations. Disgusting and something I don't need again. ?
After I had solved the problem with the lice, the problem of boredom and not liking Central America was still present.
But there is one thing I have to say – as a photographer, you have a lot of fun here – there are tons of cool picture possibilities.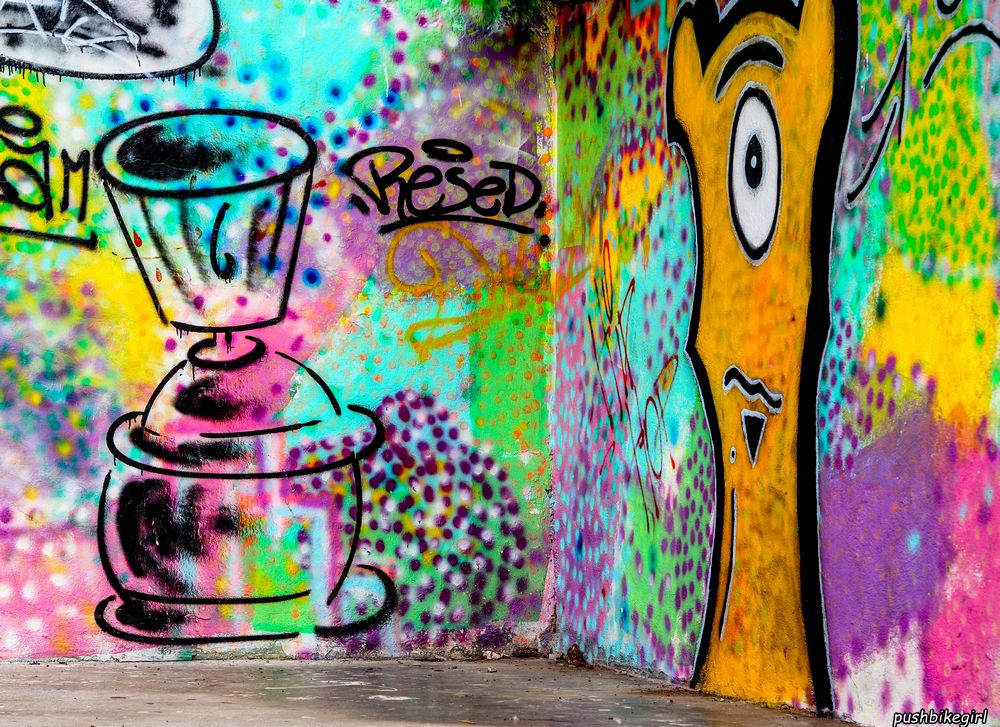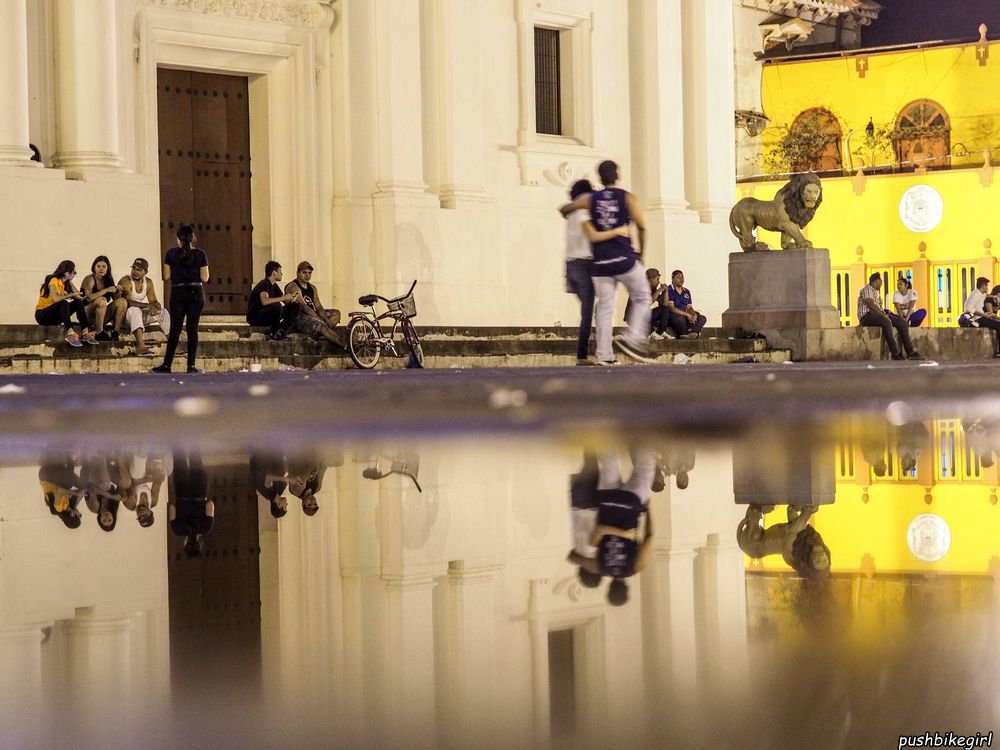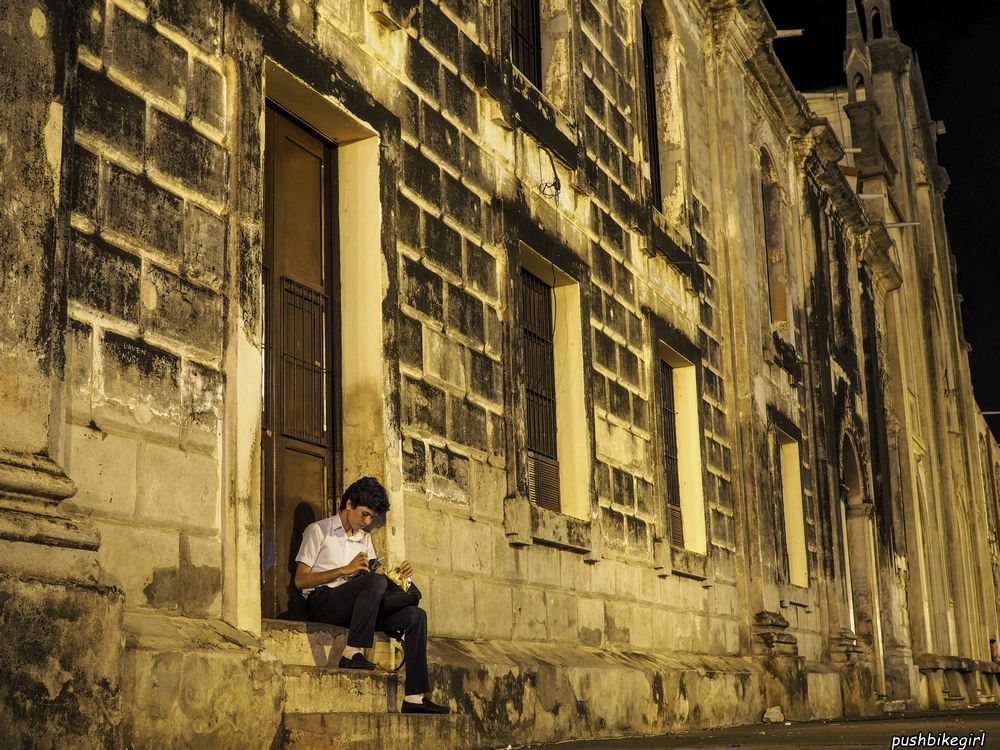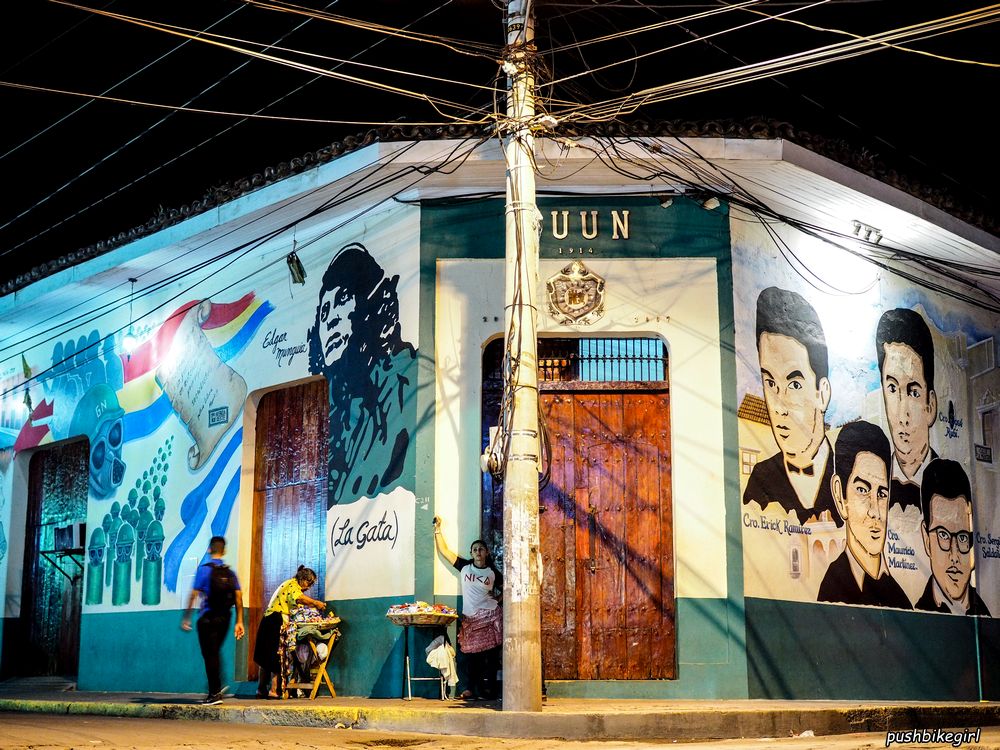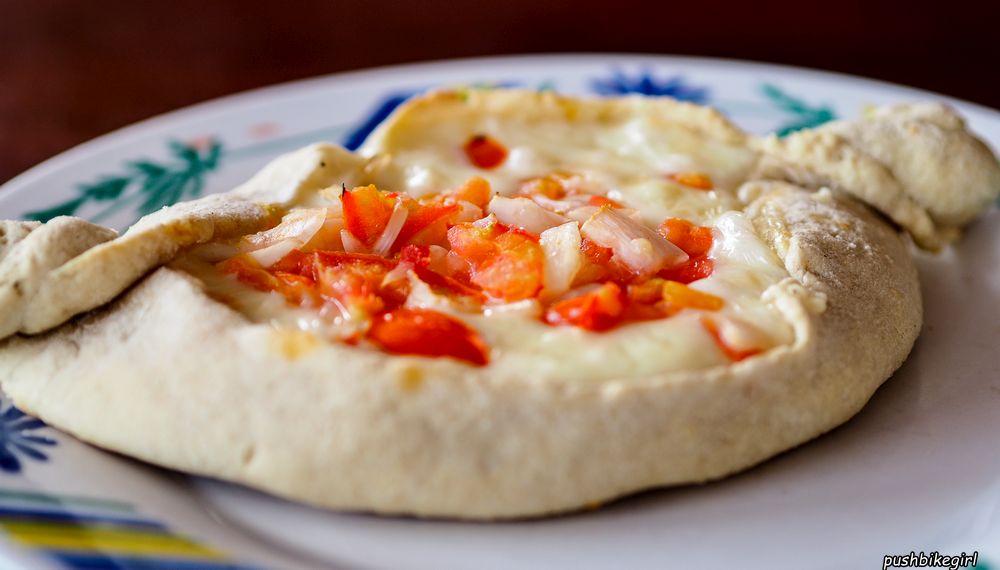 Nothing inspired me to get back to the road, but I gave the whole thing another chance and cycled on some smaller roads to a volcanic crater which was recommended to me. The ride was a mix of heavy traffic and some quiet roads.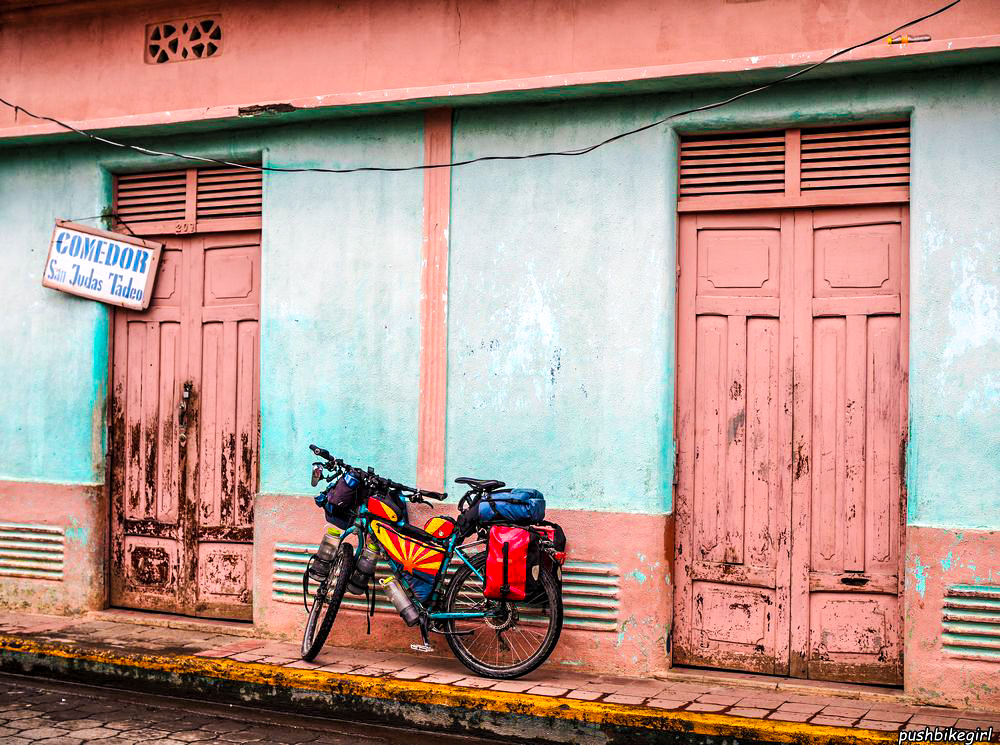 At the park entrance of Masaya, I learned that I was not allowed to ride the bike to the crater rim, no, I was only allowed to go there by car / bus. Thus, I hitchhiked with a coach and was allowed to enjoy the crater for an astonishing 5 minutes – allegedly the sulfur fumes are too poisonous to stay there longer.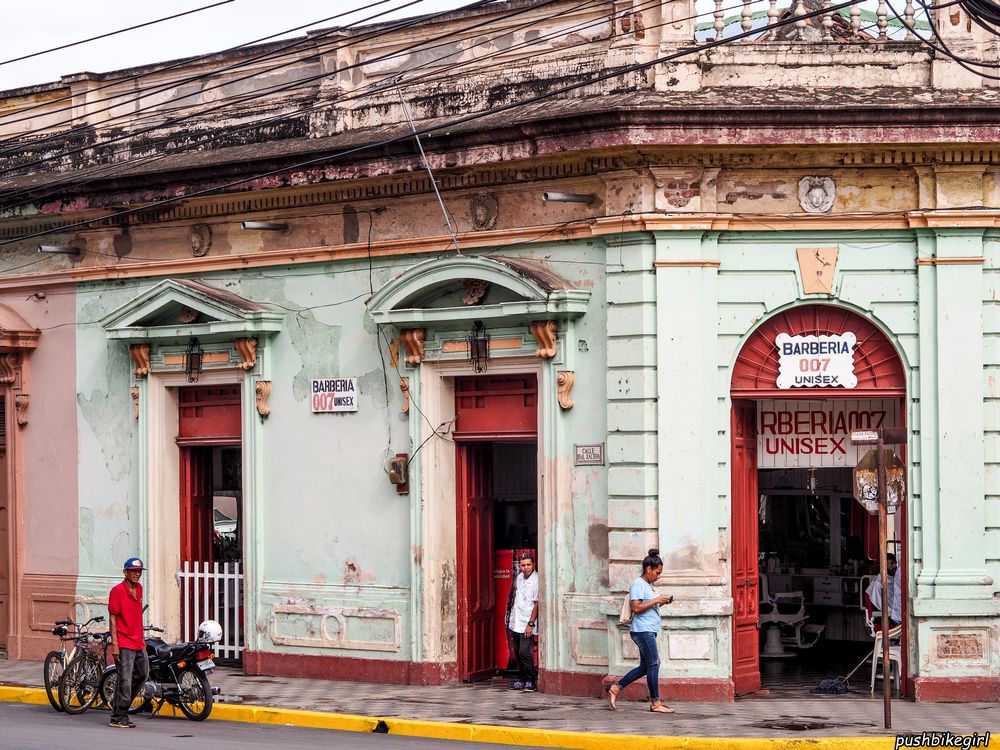 Granada was only a stone's throw away. Another tourist destination where the dollar seems to be more important than any friendly gesture. A great place, full of beautiful sites, but also here I had almost no contact with anyone, if so then only with other tourists.
I finally decided to leave the area. I'm definitely not going any further – that was for sure.
I longed for the great landscapes in South America, but also realized that I finally had to take a break. I didn't want to start a new continent unless I spent a short time in my homeland. Also, I had concerns about facing more of the same culture that had not brought me much pleasure or motivation, even if I knew that South America is totally different than Central America.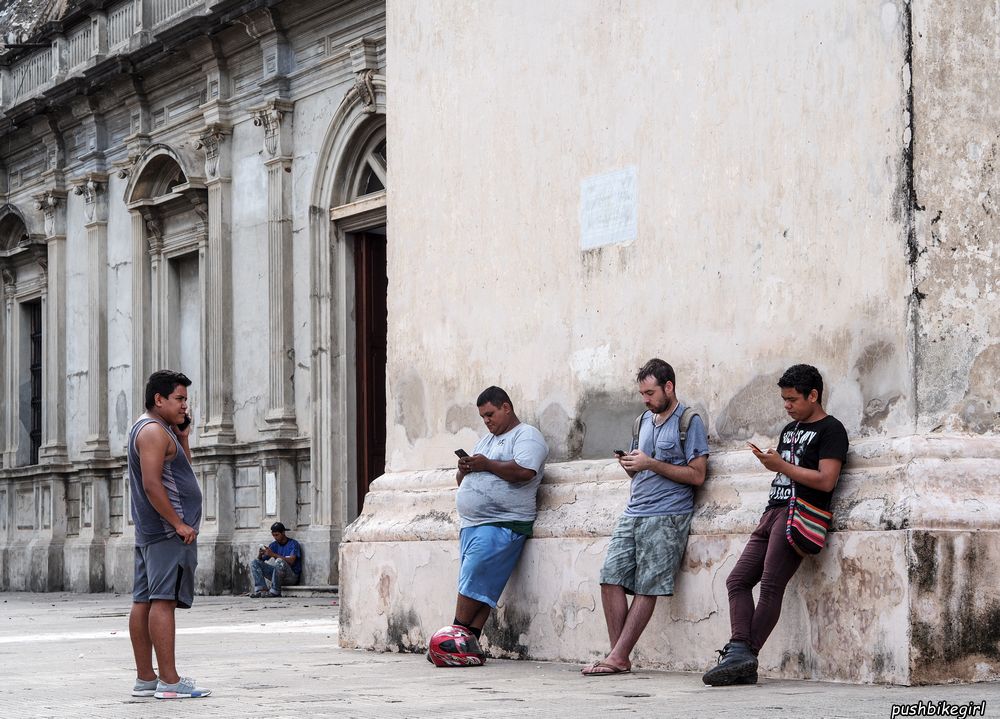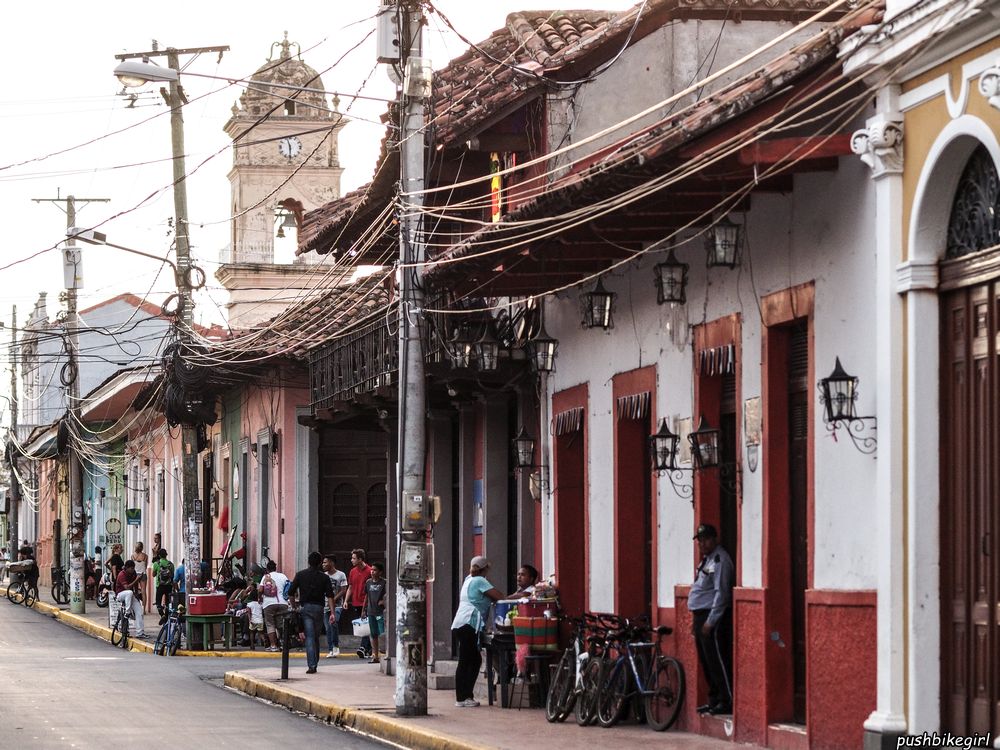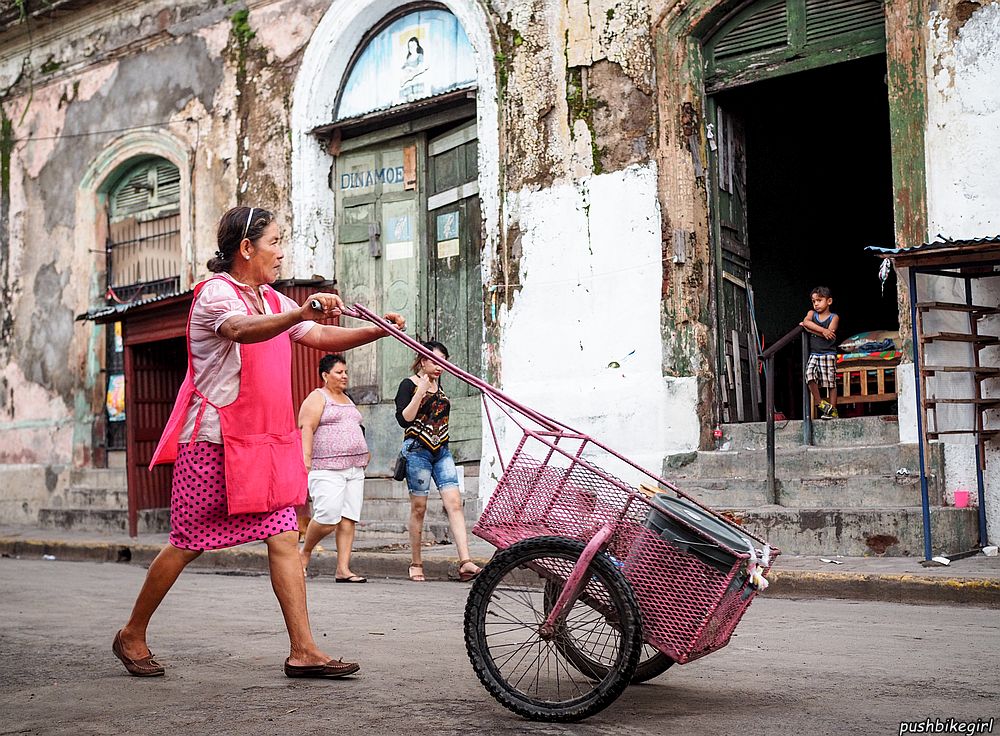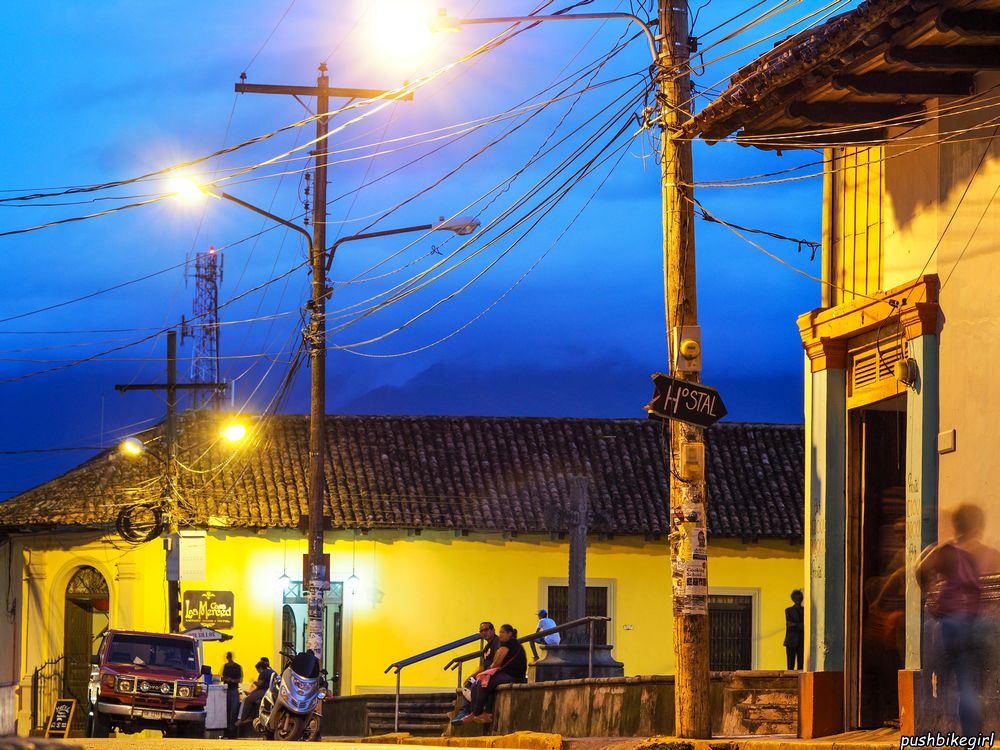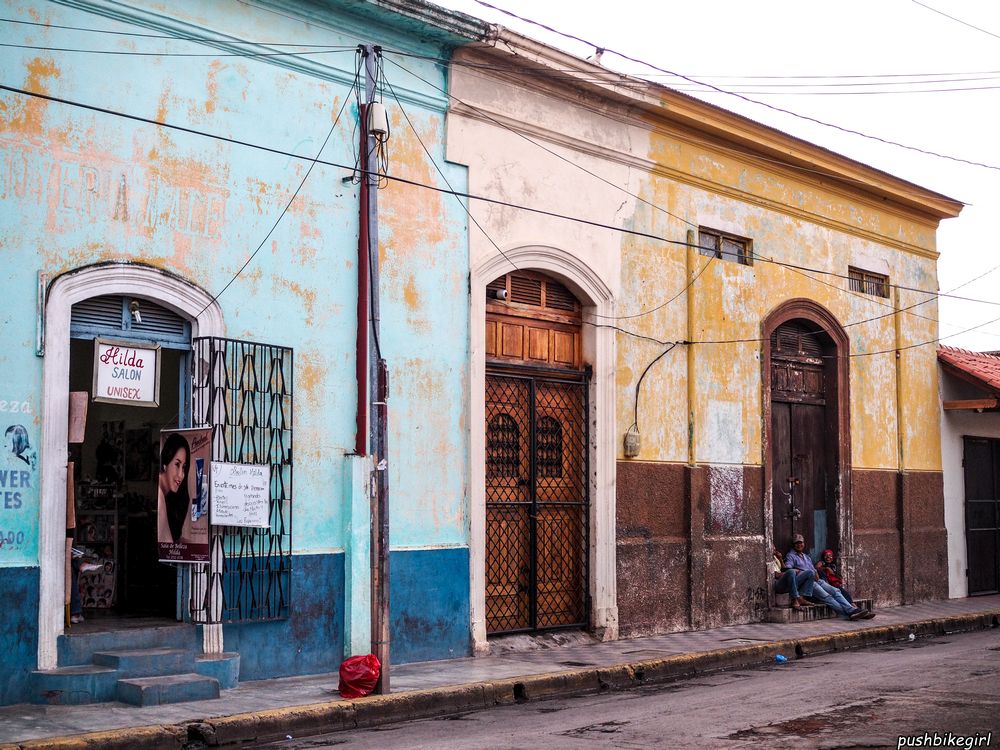 Most certainly, at the beginning of my journey I would have seen the situation here more positively. As the kilometers pile up one's enthusiasm and impressions can be dulled and one is certainly more easily annoyed and bored faster, because you have just seen too much.
I can also now compare much more. I met so many nice people elsewhere, I was simply totally spoiled.
The journey had lost its magic. I could try as hard as I wanted, I couldn't find the joy anymore. And I was tired, just extremely tired.
Basically, I knew it was over, at least for now it was over. I needed something new, whatever it was. I needed to find it.
I can no longer imagine a "normal life", so it will go on in some form with a next trip and that makes me feel positive.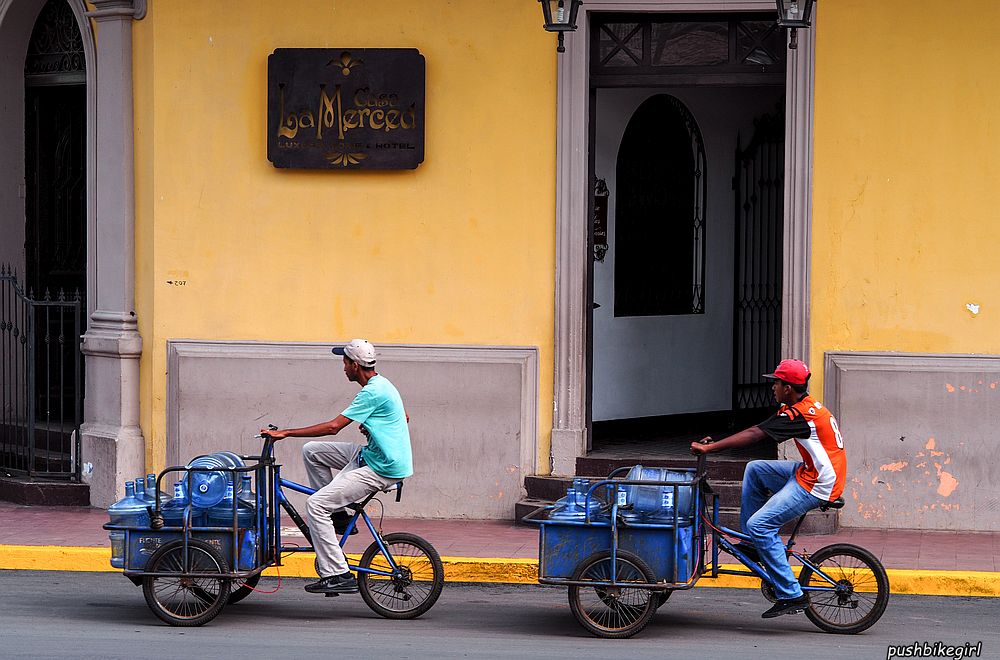 Do I fly straight home? No!
What would be an alternative? Going to Norway and cycle home from there, or to London? Or to Spain – no thanks, no more Spanish culture I just thought and so it was that the cheapest flight I found was going back to the USA.
For a break, the US was just right.
I bargained with the bus drivers at the bus station about the fare to Managua, because of course they wanted to rip me off and most certainly did. When I stowed my bike on the roof and watched the guys as they whistled to every woman walking down the street and gave stupid comments, I knew it was the right decision. I don't like machos – I don't like this macho world and I don't like being treated like a rich Gringa.
I had booked another flight in the same breath. A flight home. I will spend Christmas 2017 with my family and friends.
Now back to Oregon in the USA – Bikepacking and a longer break is next.