Reviews – Bicycle touring gear part 1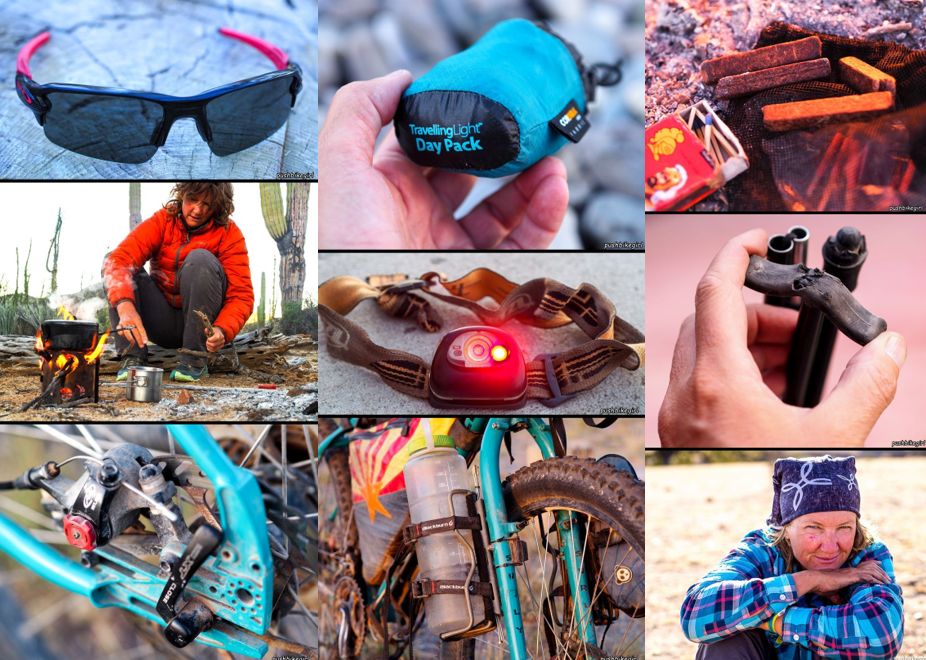 On my long bike trip around the world lasting more than 4 years, I have tested my equipment in all different weather and outdoor living situations and would now like to share my experiences with you.
Important in my assessment is longevity and function, as well as my honest opinion. A few of the products mentioned here are sponsored items – but this has no influence on my rating.
This review is about the small pieces of equipment that often make life out here really worthwhile.
Avid BB7 Brake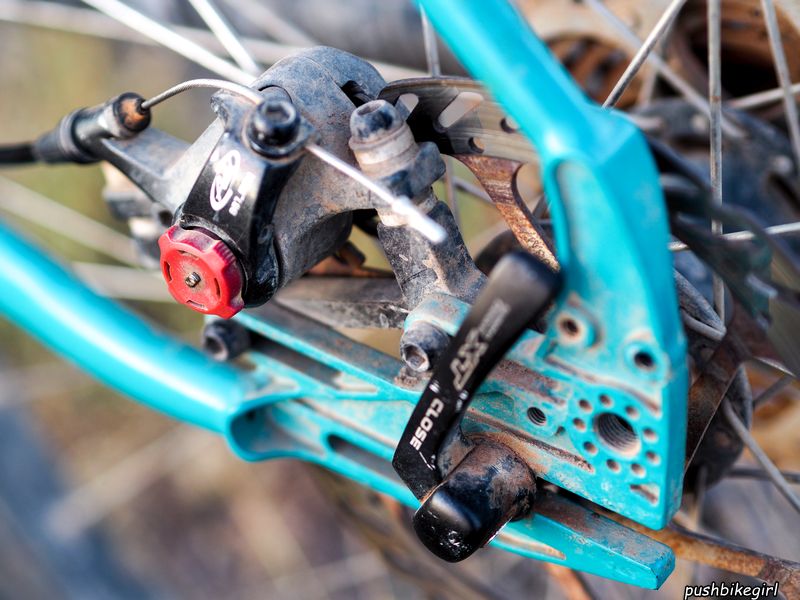 I was convinced for a long time that V-brakes are best for long-distance cycling, since I always had concerns that I might get into trouble with disc brakes, if something broke and parts needed to be replaced or with complicated systems that might be hard to adjust.
One thing, however, is clear for me, after a year of use, I will never go back to V-brakes.
The Avid BB7 is very easy to adjust, you need only one extra Torx wrench, which is also light and small. The brake pads last forever. I have changed the rear brake pads after about 10,000 KM for the first time, the front is still my first set. Changing it is actually a bit tricky and should be practiced a few times.
Despite the tricky changing of the brake pads it is a super product!
Petzl headlamp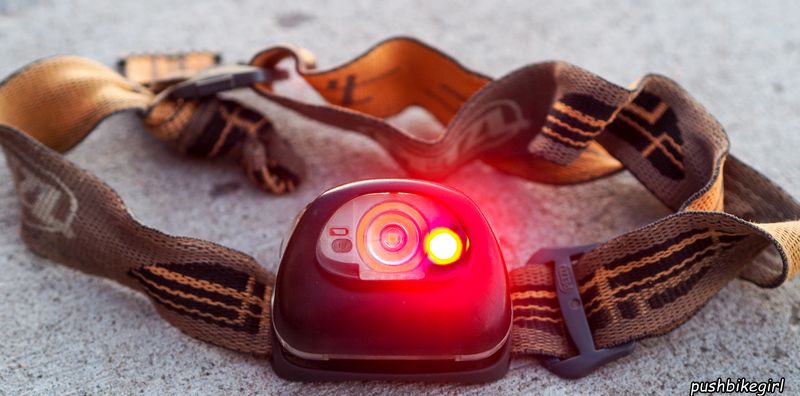 I've been using my Petzl headlamp for about 10 years now. 6.5 years of it it was in daily use. To me a product with such a long-life span is a genius item.
The battery life could be a bit lengthier, but I know from others that their batteries last much longer, so I assume that is due to my old version – 10 years is a long time in this respect.
The elastic band was stretched badly after 7 years and I had to make a knot in the band, so that the lamp stays on and does not fall off, but this hasn't been a big deal.
The red-light function is very handy allowing me to cook outside at night without a million bugs flying in my face because the red light doesn't attract insects, incredible, but it really works. Insects do not like red light. Also, I use the red light to be seen less when I camp somewhere wild.
Anytime again Petzl.
Oakley Sunglasses + Sunglasses Restorer Replacement Lenses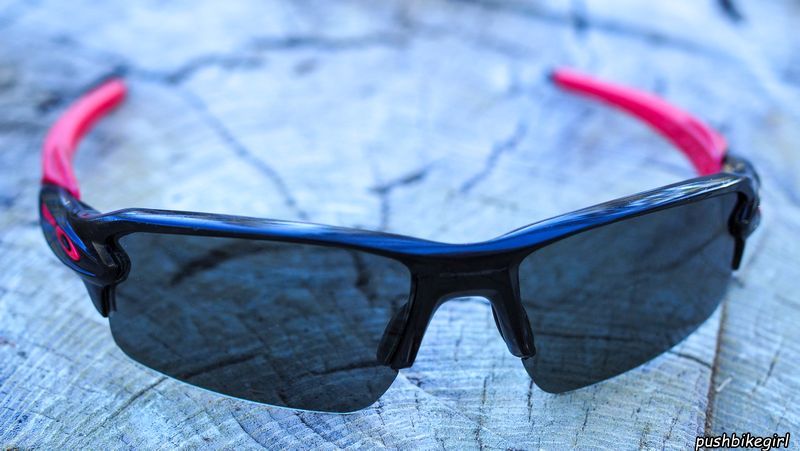 From the company Sunglasses Restorer, I received replaceable lenses for testing. The company also provided me with a nice Oakley frame for the testing. Sunglasses Restorer makes replacement lenses which are compatible with Oakley frames and other brands.
I usually buy ten-dollar sunglasses and because I am not gentle with them, they rarely survive three months before the lenses are scratched or the frames are in pieces.
Not so with these replacement lenses. After 10 months of continuous use I can say that the Sunglasses Restorer lenses are great. They are easy to change and are very scratch-resistant – there is not a single scratch so far. I chose polarized lenses which are really pleasant although I was skeptical at first, I can only warmly recommend them. Really good product.
Oakley sunglasses should be good of course – they are expensive ? Admittedly it is sometimes even embarrassing for me to own them, but I must also admit that they are top notch and far better than anything else I have ever had before.
Sea to Summit small day pack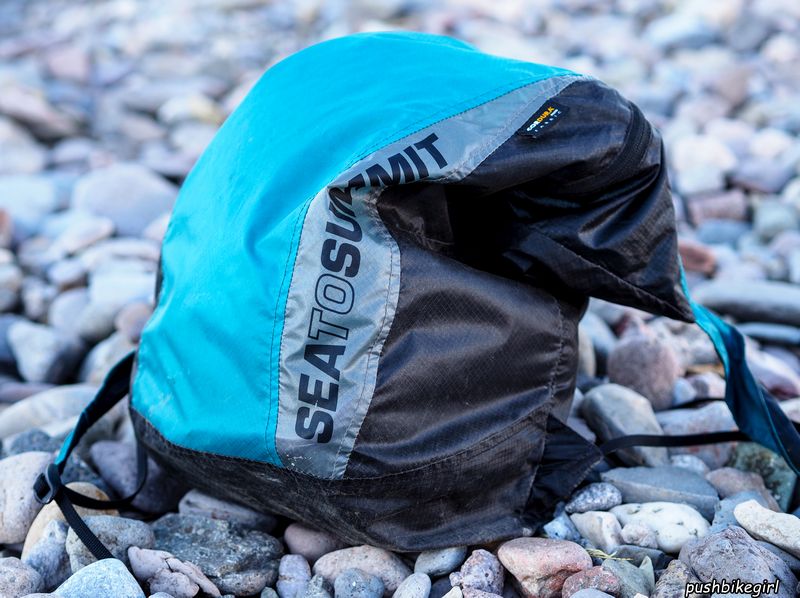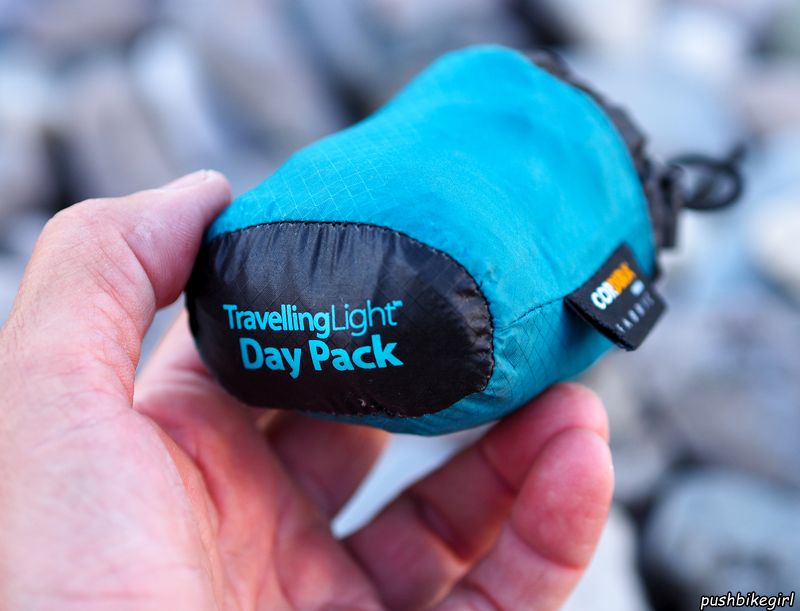 They are convenient if you want to leave the bike and walk off to explore a city on foot or a short walk in the woods.The backpack is super light, can be packed away in its own extremely small attached stuff sack, and being made of Cordura shows hardly any signs of wearing out anytime soon. However, I have managed to get the first holes – no wonder the material is extremely thin.
But a product which I would buy again any time, simply because it is so extremely light and small. Although it is not a bargain.  
Fire sticks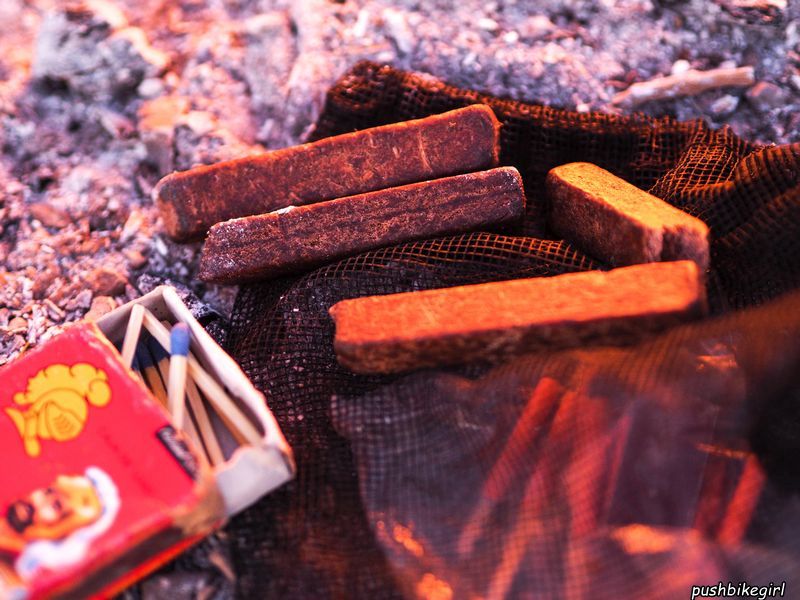 I love my fire sticks which are of great help lighting up fires, especially when the wood is wet. Easy to use and cheap. I bought them in the USA – the brand name is Coghlan's.
ORWI – Merino wool cycling jersey
The German company ORWI provided the jersey for testing.
First of all, I can say it was the best jersey I ever had. I have had it for 2 years using continuously. Day and night – really, I always wore it. No matter what temperatures. In hot and humid Japan as well as in the cold winter in the USA.
Being wool, once the jersey is wet from sweat or rain it dries slowly but again because it is wool it still provides insulation better than other materials. Everyone knows when you are on the summit, and wet the desire is to change into something dry before the possibly freezing decent is strong but with this jersey I never felt the need. Which I see as a huge plus.
There were also times on the road when I couldn't wash the shirt or for that matter myself for weeks but amazingly the shirt never smelled despite living in it 24/7, so I was saved embarrassment when I visited or encountered someone.
My skin is very sensitive, but the jersey has never been scratchy or unpleasant to wear, Super comfy in fact.
ORWI does not recommend drying the shirt in the dryer, but I did it anyway and the shirt has always kept its shape and size.
The only drawback I see with the jersey is that it is much heavier than a normal jersey. So, if you carry it in your panniers, you may not find it quite as good. Since I always wore it I did not care.
Unfortunately, but to ORWI's credit after 2 years of continuous use it was full of holes and I had to retire it.
Nalgene Bottles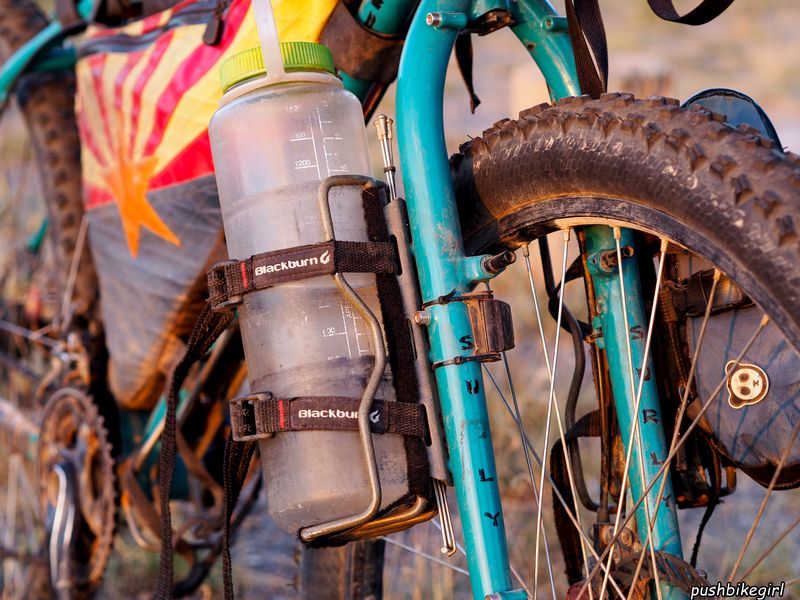 I started with conventional bike bottles, but I soon got tired of them. The plastic taste that arises when exposed to heat is just disgusting. Besides, I am not sure if they are not toxic when the water gets hot inside, even if they are supposedly safe.
I've used Nalgene bottles now for 2 years. They are virtually indestructible, BPA free; they don't violate the taste and are environmentally friendly by their eternal reuse. Also, they are not expensive.
No more without them.
Buff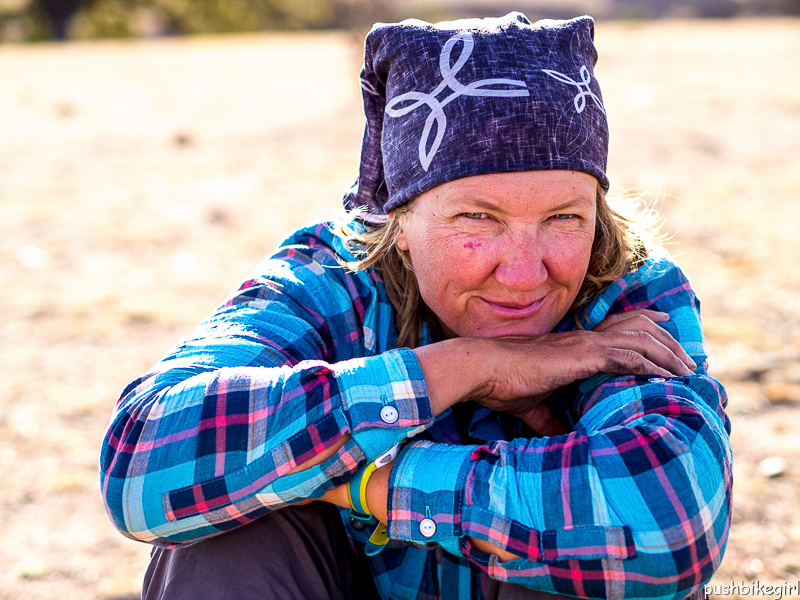 Yes, without my Buff I won't get far ?
Small, light, cheap and absolutely versatile. I use it as a headscarf, when my hair is way too long. As a scarf around my neck when it is cold. As a face protection when the sun is burning. As an eye shade, when I sleep somewhere where the street lights shine bright in my tent.
Yes, you can say I use it every day.
Mammut pants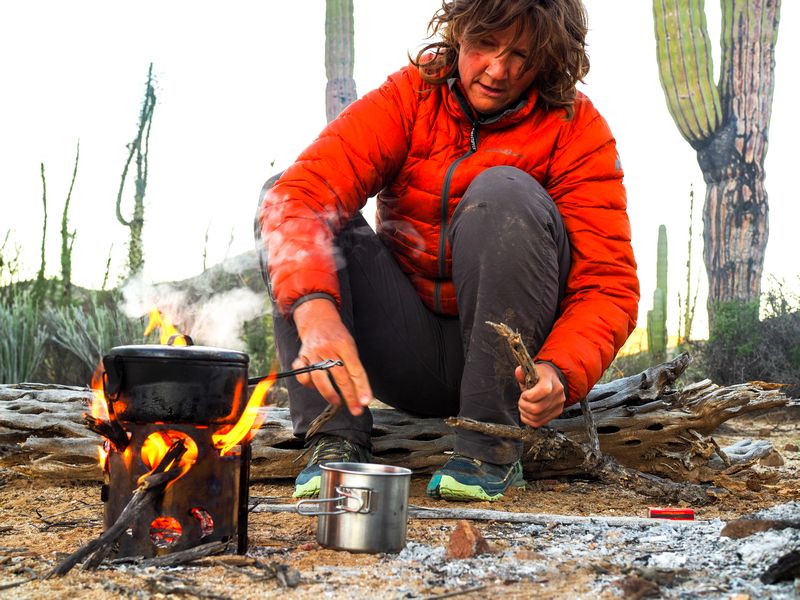 From one of my fans I received a pair of Mammut pants as a present. Expensive but brilliant pants. The stretch material feels comfortable, dries super-fast, is wind resistant and therefore warm, but also not too warm as long as it's not more than 30c.
I travel light and have only one pair of pants at a time so these pants saw continuous use for one and a half years and I am not fussy or gentle with my gear, they took a real beating and served me well.
Great product.
Merrell Shoes Hyper Wrap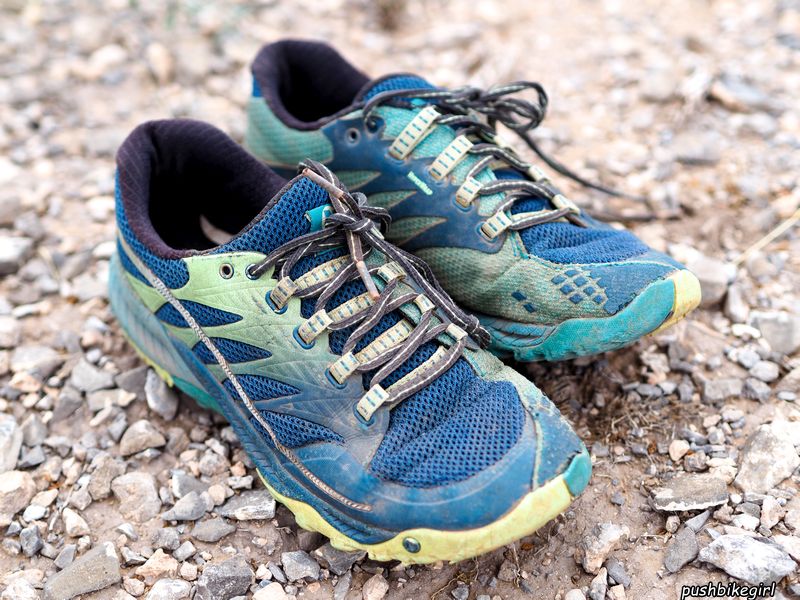 I have owned several pairs of Merrell shoes and was always satisfied. However, not with this model, Hyper Wrap. After the first couple of months the shoes were suddenly too tight. I thought that was an exceptional case and had bought exactly the same model again as I like the fit and feel but it happened again.
Merrell yes, but not this model.
Kickstand Click-Stand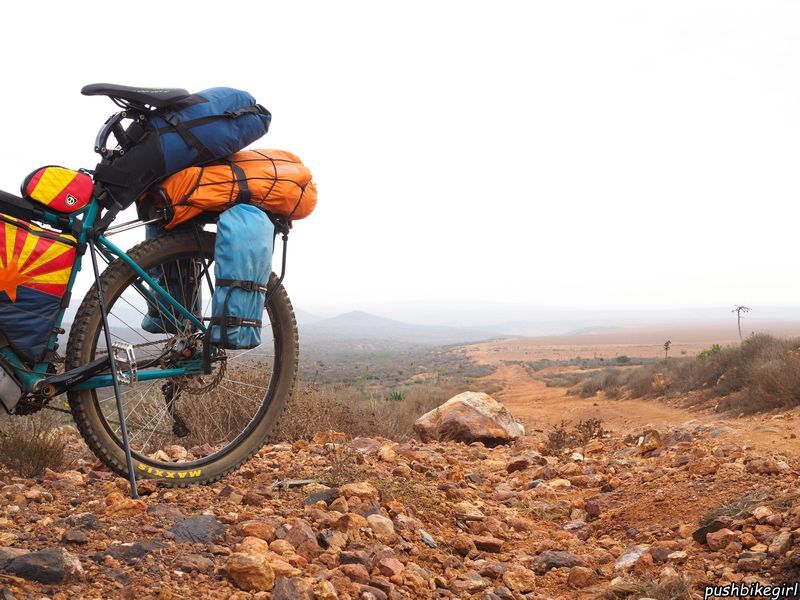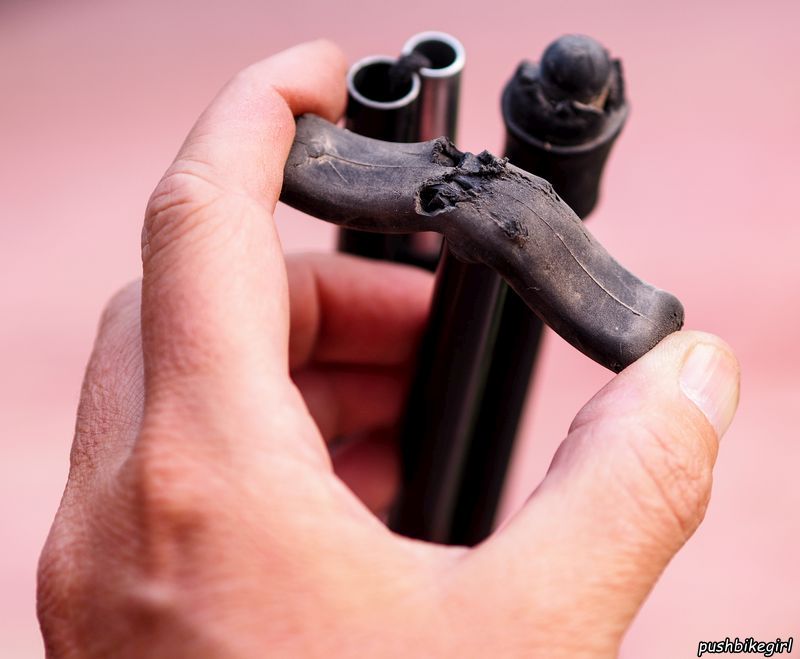 I own a Surly Troll, Surly unfortunately warns against using a kickstand on a Surly bike and won't warranty damage resulting from mounting and using a center mount or chain stay mounted kickstand. Pretty discouraging. In my opinion cycle touring long-distance without a kickstand sucks.
So, I asked Click-Stand if they could sponsor me with one of their stands, which they gladly did.
Unfortunately, the Click-Stand didn't make me happy.
For me it has to be a quick and easy way to use a kickstand, if I for instance see a situation where I want to take pictures I don't want to fiddle around with my kickstand for too long.
But unfortunately, you have to lock the brakes with a rubber band, find a quite level spot, then lean the Click-Stand on the frame, balance it and finally hope that the bike will stand still until you come back.
After the bike fell over several times and the plastic hook which supports the bike was broken after a short time, I searched for a new kickstand solution.
For someone who has more patience and wants to park his/her bike less often a day the Click-Stand might be a good idea – for me unfortunately not impractical.
But it is light and small which is a huge benefit and I know of some other cyclists who are happy with it. 
Click-Stand self-made holder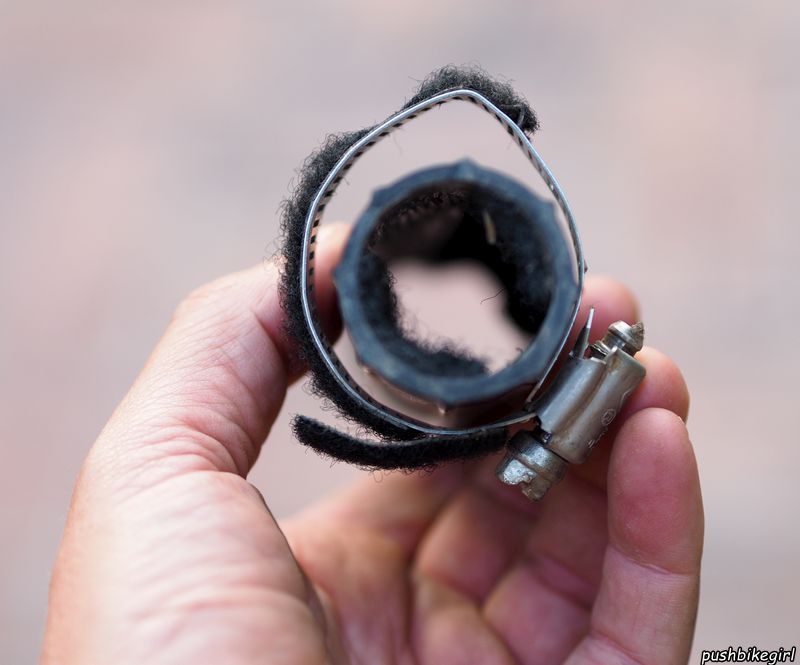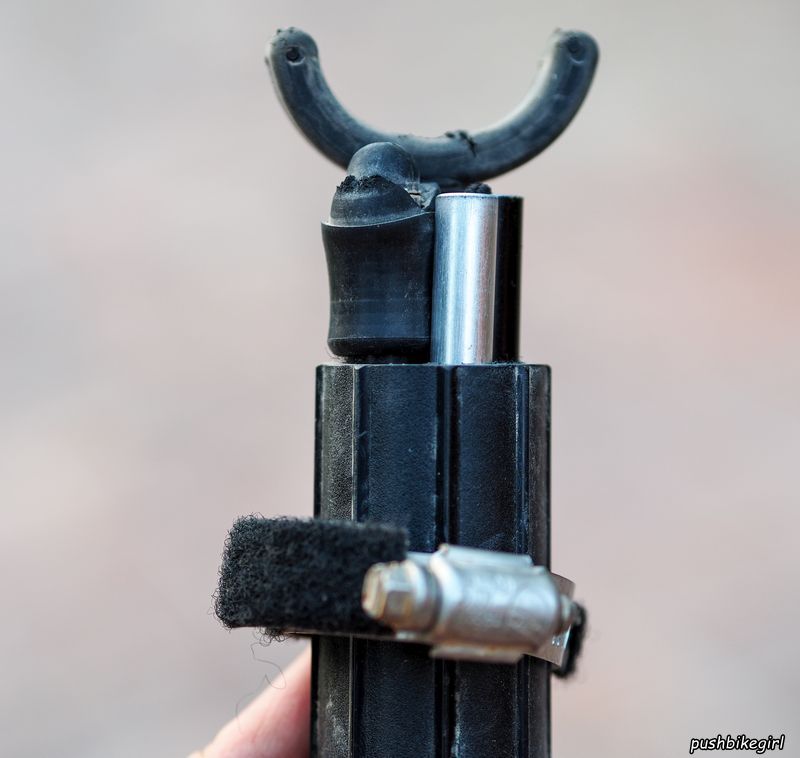 I had created a holder from an old vacuum cleaner tube and attached it with a hose clamp fork. It worked great. A bit of Velcro as a buffer on the rim of the tube made for a snug fit, so the Click-Stand didn't wobble at all and was also easy reachable.
Cane Creek Thudbuster LT – Suspension Seatpost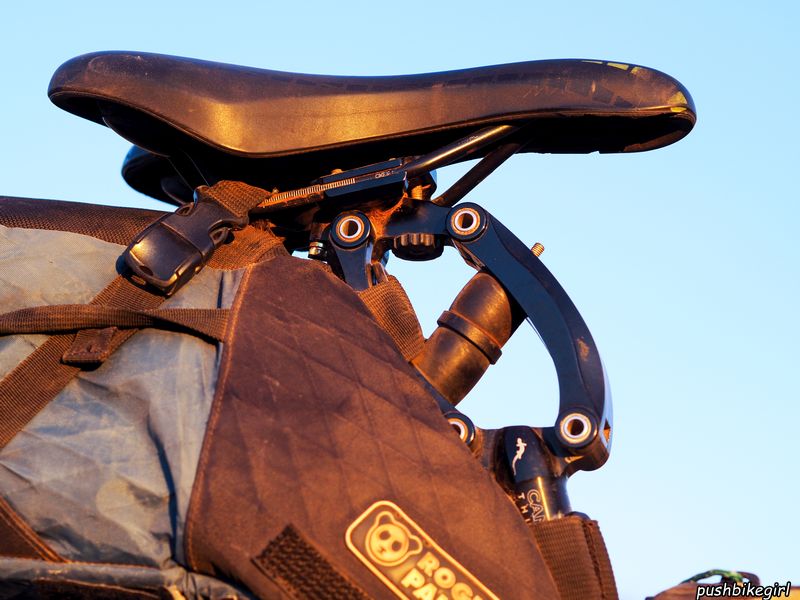 Thudbuster supported me and gave me the seatpost for a discounted price.
I am disc herniated and definitely need a suspension seatpost to have fun and be comfortable when cycling. The great thing about the Thudbuster is that you can adjust the amount it bounces extremely fine. Your weight is regulated by rubber elastomers and can be changed at any time. I have had no problems with the seatpost within 2 years and I really like it a lot.
Rain jacket Marmot Gore-Tex Minimalist
Okay, rain jackets are a special topic. I haven't owned a single rain jacket that was waterproof over a long period of time. Even if I have followed all care instructions, after a year at the latest, my rain jackets were leaking.
Sadly, in many countries there is no waterproofing spray available which would extend the life of a jacket at least for a bit longer – Gore-Tex is no exception. So being on the road for a long time really takes it's toll on rain jackets. They are often expensive and are, in my view, always frustrating. My latest disappointment was this Marmot Gore-Tex rain jacket which leaked even quicker than the many other jackets I have had in my long outdoor life.
What is the solution to the problem? I haven't found it yet.
Rain pants REI
Same problem occurs with rain pants. The ones I had were all leaking after a while. REI is the brand name of an American outdoor store. The pants were much cheaper than other rain pants, like Gore-Tex. And since they were cheaper, they were leaking even faster – ha-ha.
MSR Dromedary 10L water bladder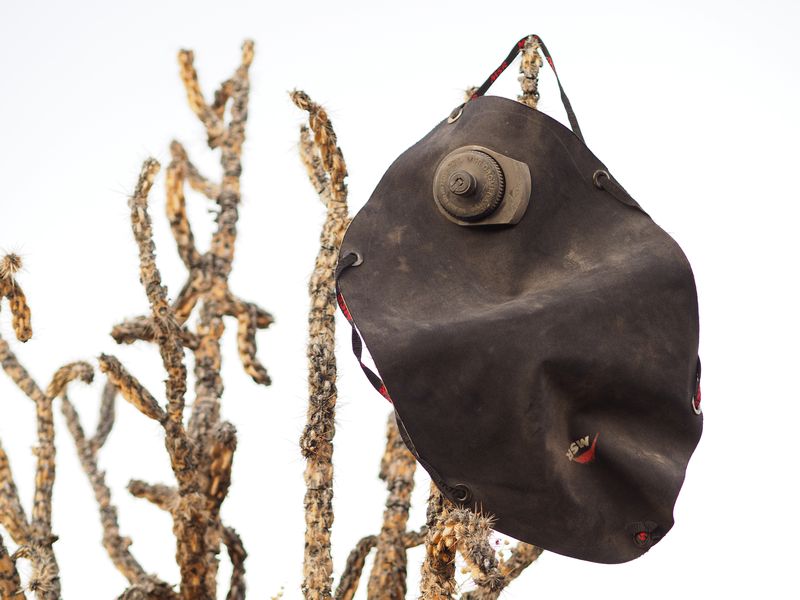 In principle a good product. Last forever, small pack size – even if it could be a bit smaller to my liking.
The closure is huge, so you can draw water in all situations or fill the bag. Filtering is, however, only possible if you hang it somewhere or if someone holds it, since it does not stand by itself.
What I do not like is the disgusting plastic taste it gives off as soon as the water gets warm. Therefore, I use it only super rare and if I had a bag that wouldn't give the plastic taste I would buy this immediately.