My 12 favourite bicycle touring routes worldwide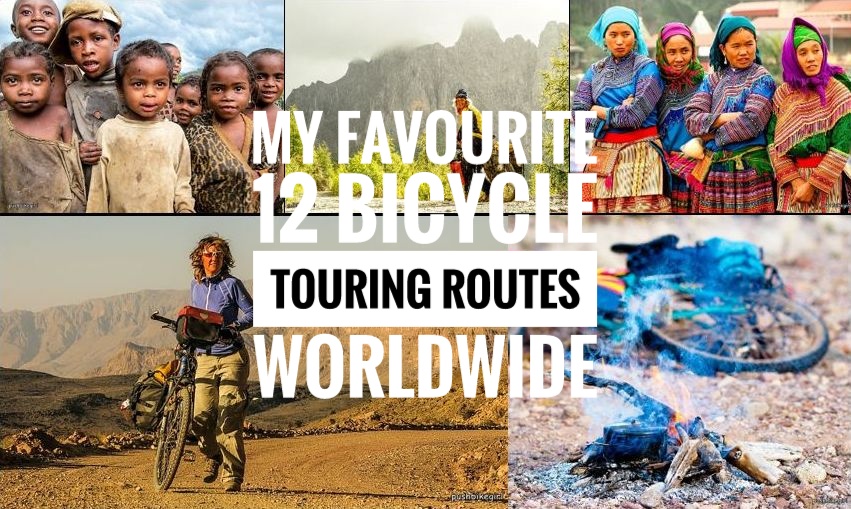 After 70,000 KM and 54 countries which I have traveled by bicycle so far, I would like to describe my 12 favorite routes worldwide.
No ranking by order. And of course, it is also very difficult to limit yourself to 12 favourite routes.
Many things influence the personal perception of a region. Weather, mental state, culture, the people you meet on the way, the quality of the food and the duration of the trip can have a big impact on the experience.
I also love remote areas. Someone else may not be happy in my favorite places.
I have added the distance and a map to each route.
#1 Mexico
Baja Divide Trail – 2700 KM – (map)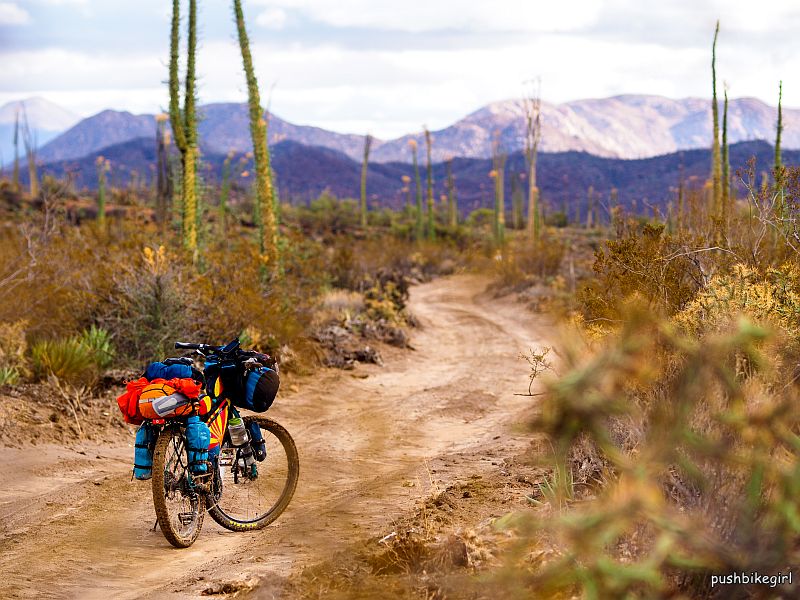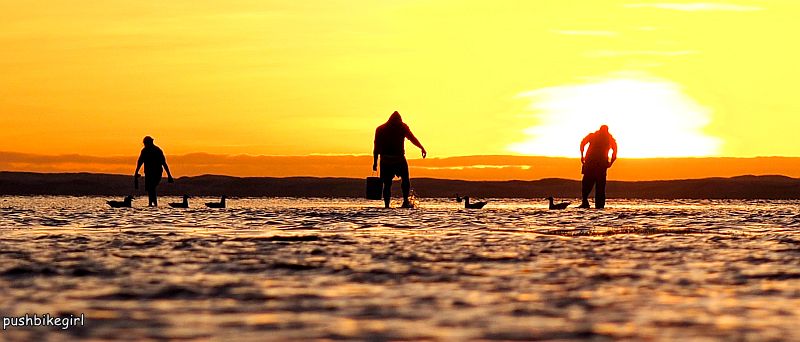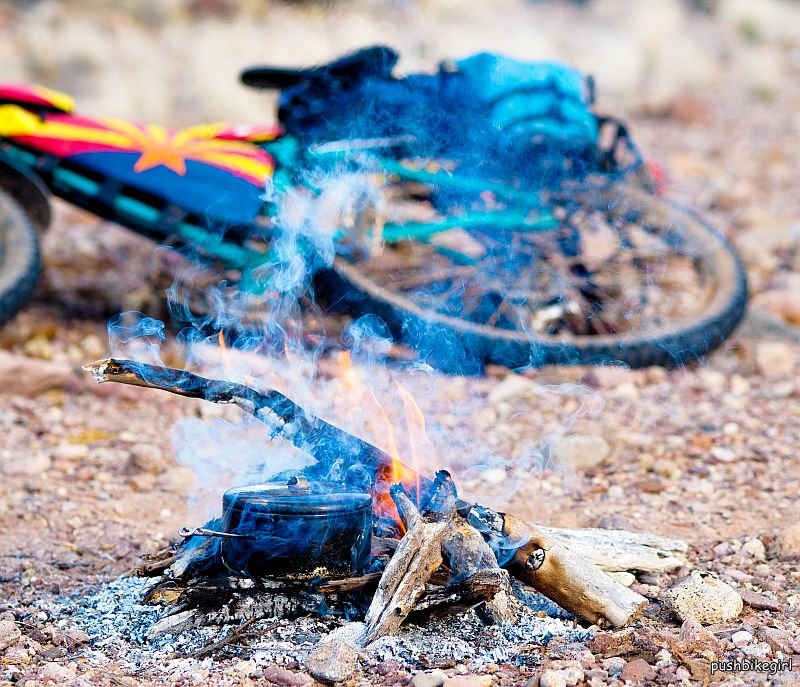 Hardly any region has ever impressed me as much as the Baja California Peninsula in Mexico. The desert landscapes and the diversity of the plant life are simply terrific. The secluded beaches, as well as the small villages with brightly colored houses also contribute to the overall experience.
Great tent spots, as well as many lovely hours of solitude in remote areas accompany one over the weeks. A little fitness and less gear are very advantageous here. The tracks are not always easy. The sand sometimes deep and the distances to the nearest tap far.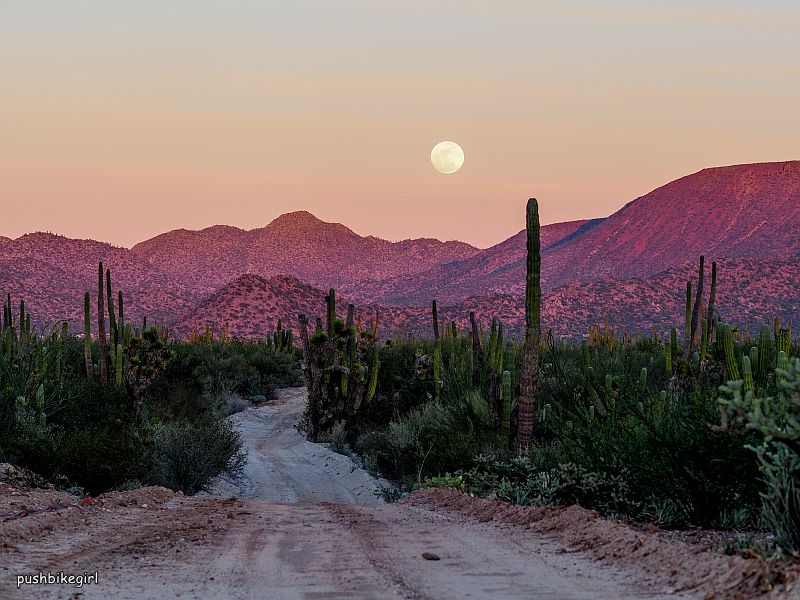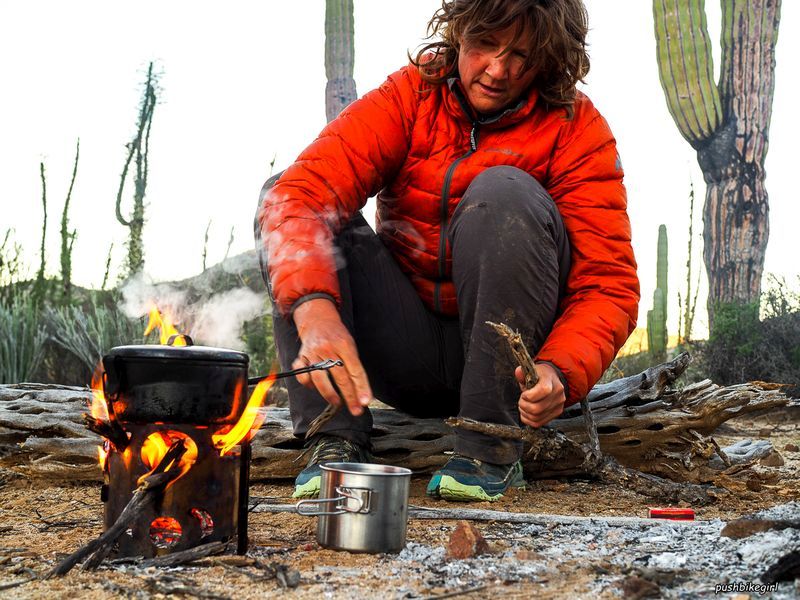 More on my info page about the Baja Divide or my blog entries.
Or on the official Baja Divide website.
#2 Kyrgyzstan 
Tosor Pass – Naryn to Issyk Kul – approx. 200 KM – (map)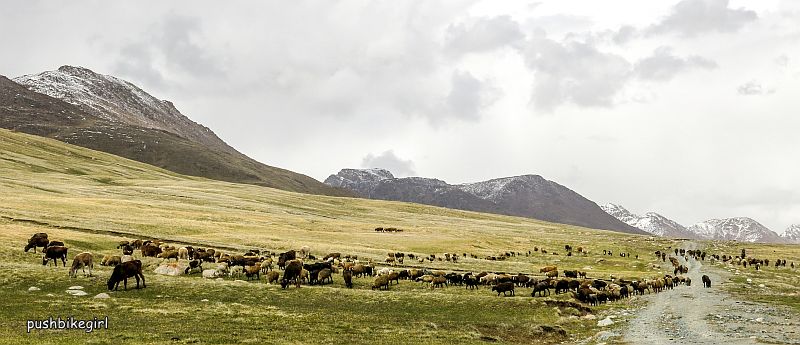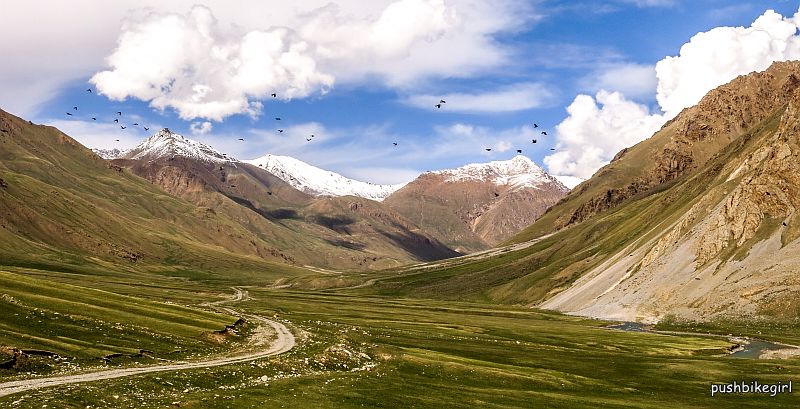 In general, Kyrgyzstan is an Eldorado for touring cyclists. Equipped with a breathtaking mountain world, it is one of my favorite countries. Great camping sites on every corner. Many gravel roads and interesting encounters with locals.
The Tosor Pass isn't easy. 4000m high, it is a long, exhausting, dirt road through a grandiose, remote mountain scenery.
I started in Naryn and pedaled or pushed from the southern side over the pass on to the south side of Issyk-kul Lake. The whole route is a dream.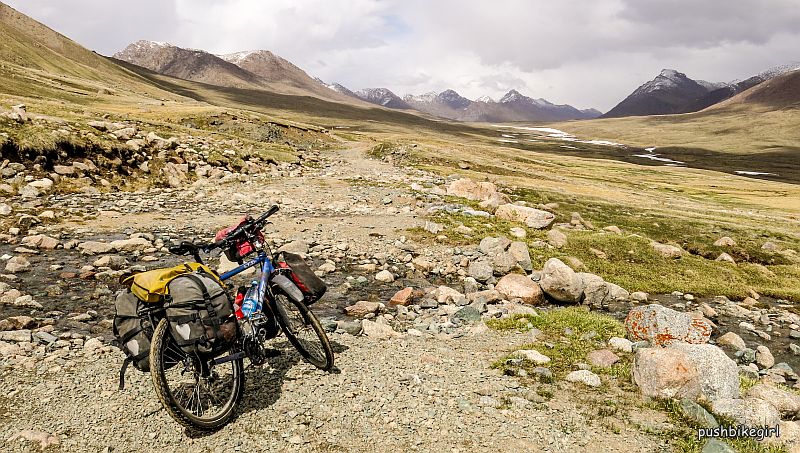 You have to have everything with you. There is only a small shop along the way and it has almost nothing to offer. Water bottles, on the other hand, can always be replenished at the creeks along the way.
More about my experiences here – blog article.
#3 Madagascar
Antananarivo to Toliara – approx. 930 KM (map)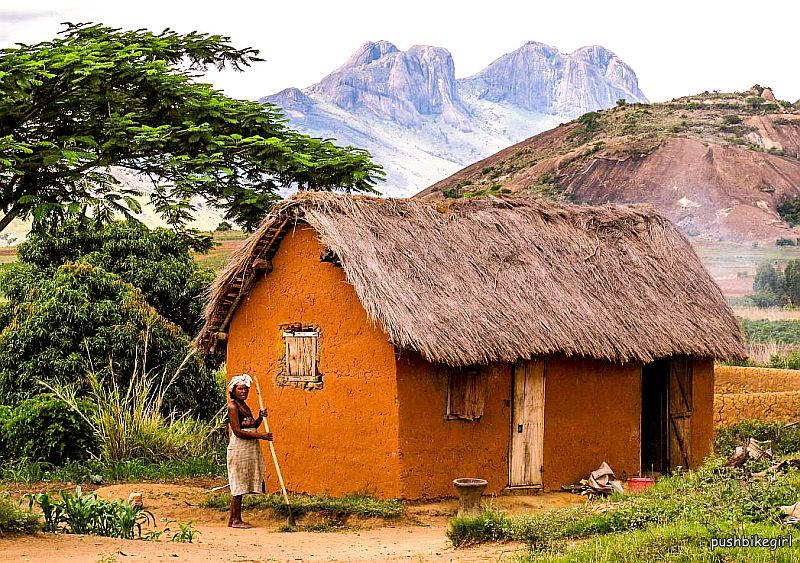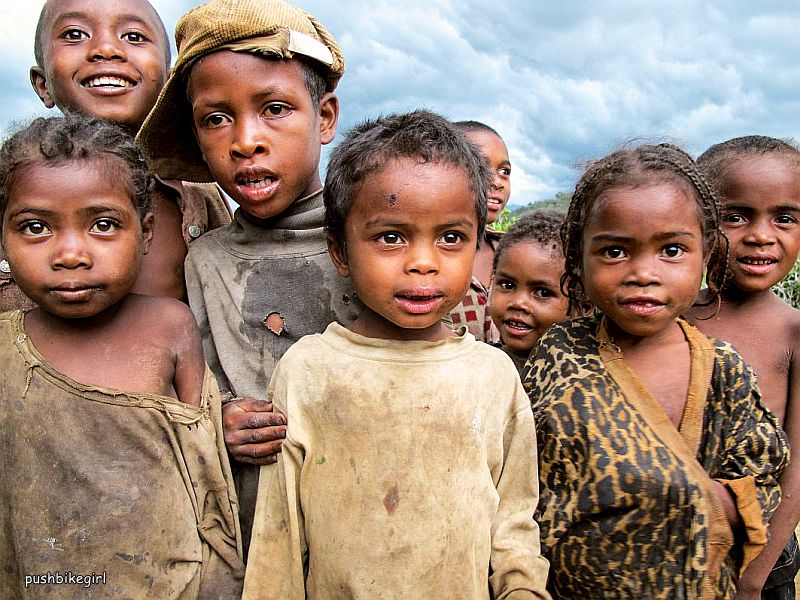 A consistently sealed road, which is in very good condition and has almost no traffic. Hilly, but if you start in Antananarivo at 2000m it tends to always be downhill to the coast.
Several very interesting national parks with an endemic flora and fauna are on the way. Beautiful rice paddies and very nice people sweeten each day.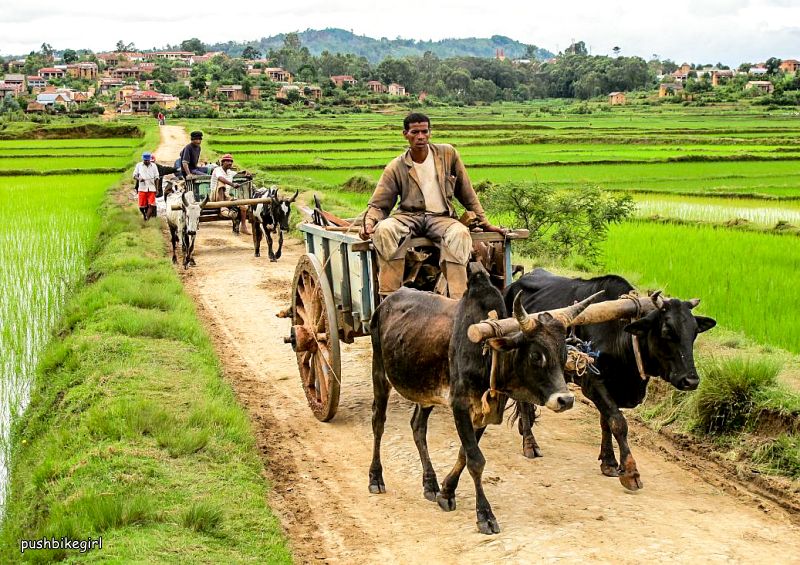 You can find food and accommodation for little money in the villages on the way. Stove and tent can stay at home. However, you should bring a mosquito net.
I have to add that (I was traveling with my ex at that time) someone broke into our guesthouse rooms twice. So maybe watch out for where you spend the night and what you leave in the room when you go out. Other than that – I always felt safe.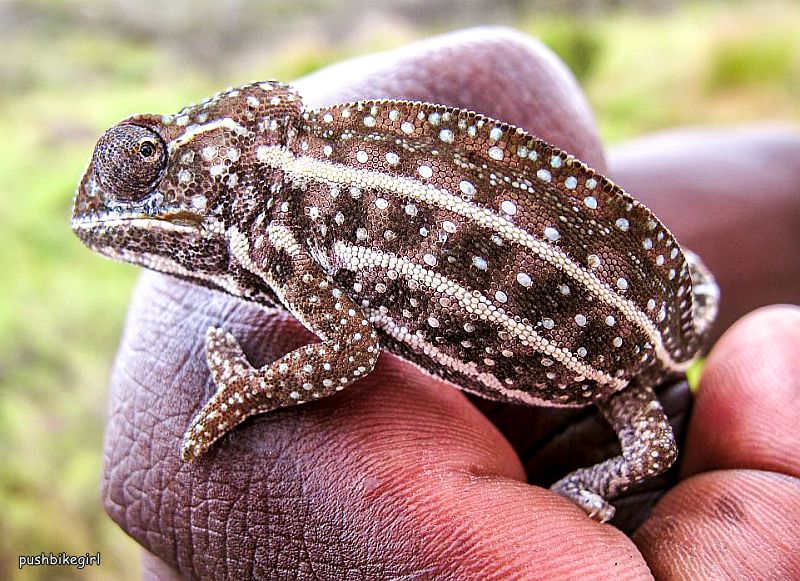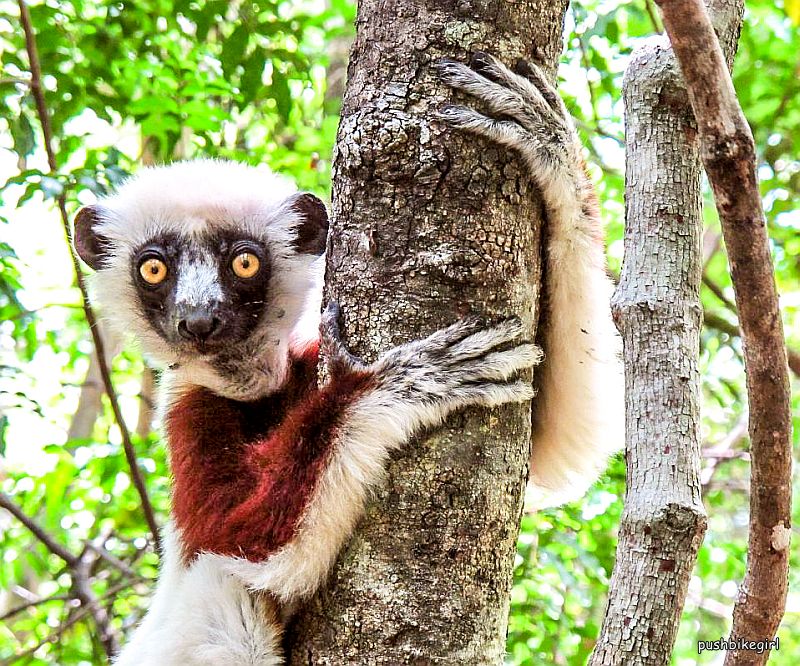 #4  Oman 
Wadi Nakhar – Wadi Ghul – Grand Canyon of Oman – 2 KM  (map)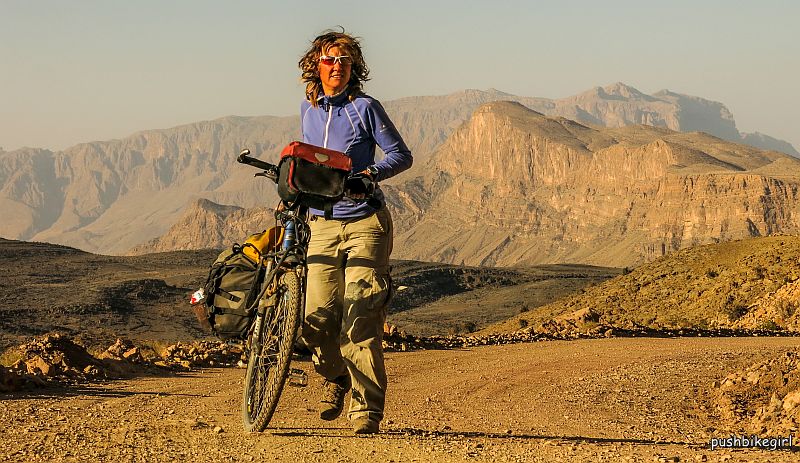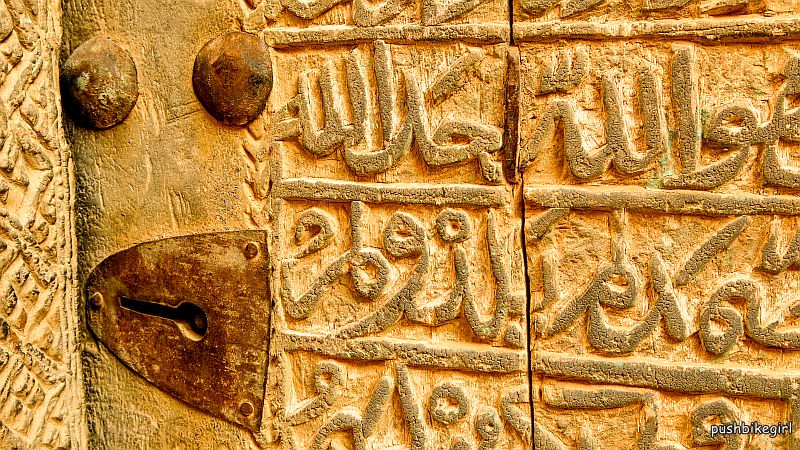 Oman is a dream destination for any desert lover. If you are looking for a beginner country in the Arab world and if you love camping and campfires under the stars then Oman is a great destination. A safe and beautiful country. Very friendly people and delicious Indian food.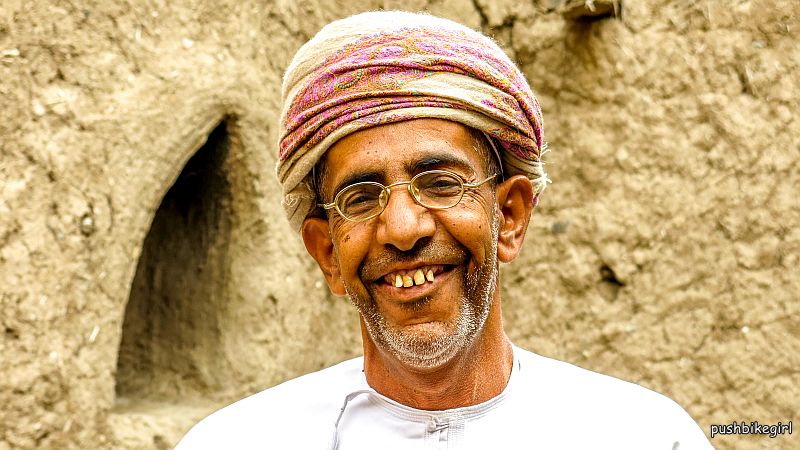 However, you should not underestimate the steep mountain trails through the barren desert world. The less baggage the more fun you will have.
My favourite route went through the gorge of the Omanian Grand Canyon. About 2 kilometers through a magnificent rocky landscape at the foot of the Jebel Sharm.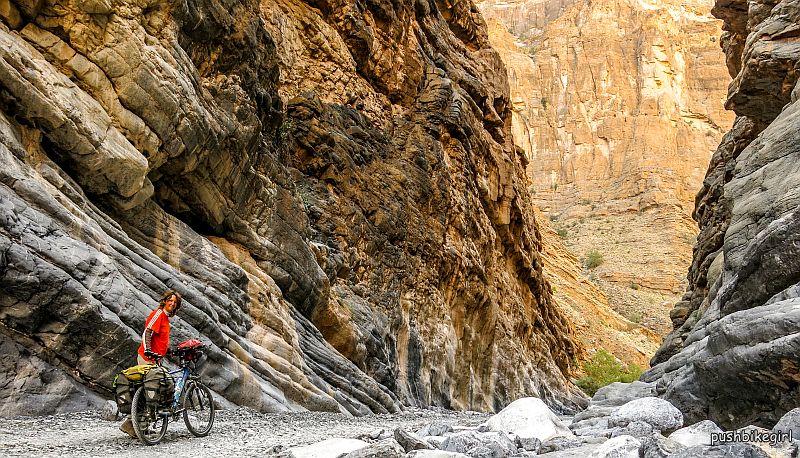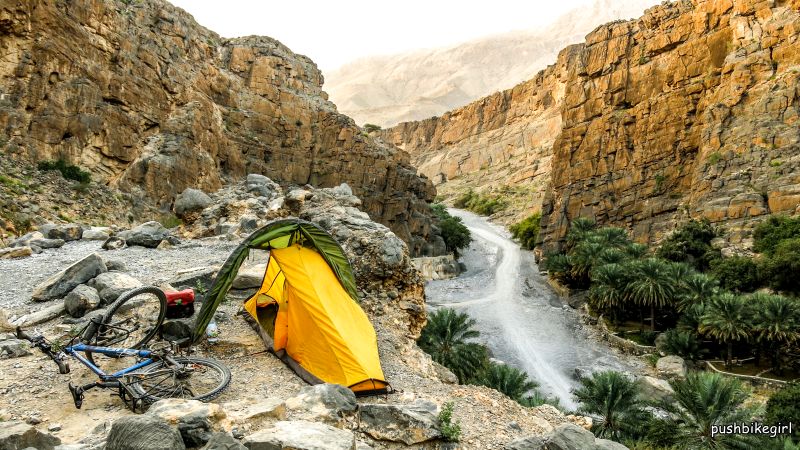 Solitude, pure nature, fantastic landscape, palm trees and red rocks characterize this short route.
More in my blog article.
#5 USA
Utah – Grand Staircase Escalante National Monument 
Smoky Mountain Road Loop Smoky Hollow Road 
100 KM – (map)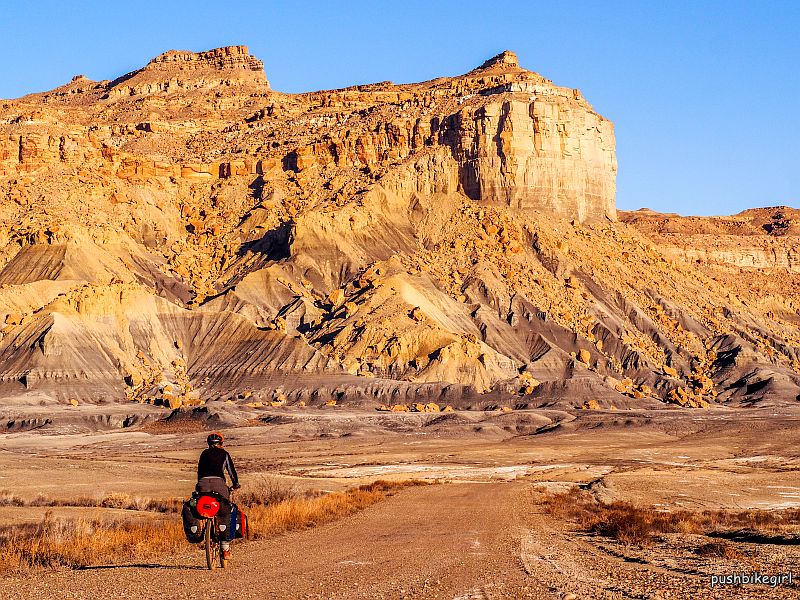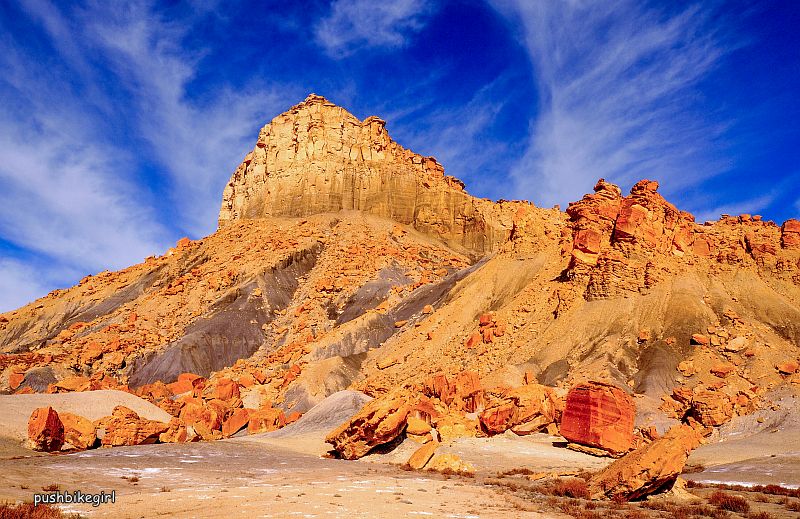 That I am a huge lover of the American West might not be news to anyone. I could enumerate endless trails that I have cycled, but in the end, I always like to remember the Smoky Hollow Road.
A magnificent landscape that has enchanted me. I was there in December. Unfortunately, there was too much snow to go as far as I would have liked. At other seasons you can cycle to Escalante. I had to turn back and looped back along Smoky Hollow Road.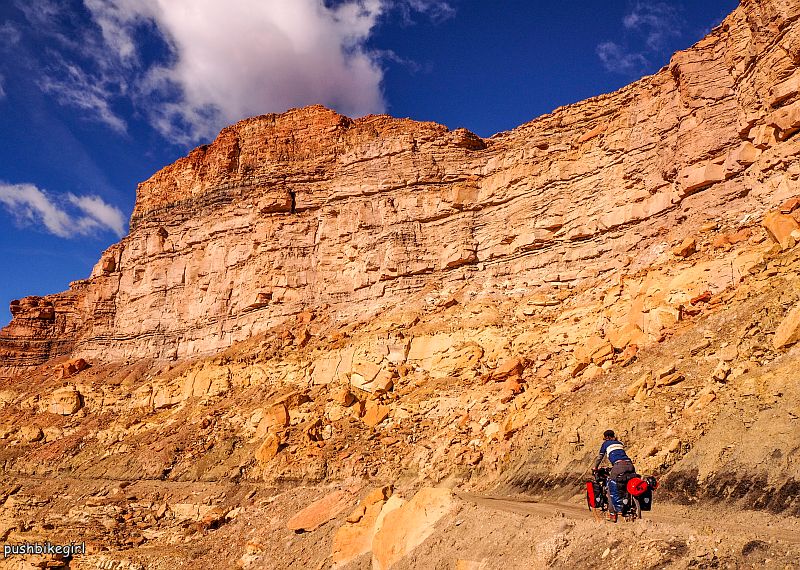 Think of food and water. Avoid the summer season. There is absolutely nothing out there.
More here blog.
#6 China 
Sichuan Province – S217 Garze to Shangri La
670 KM lots of elevation gains (map)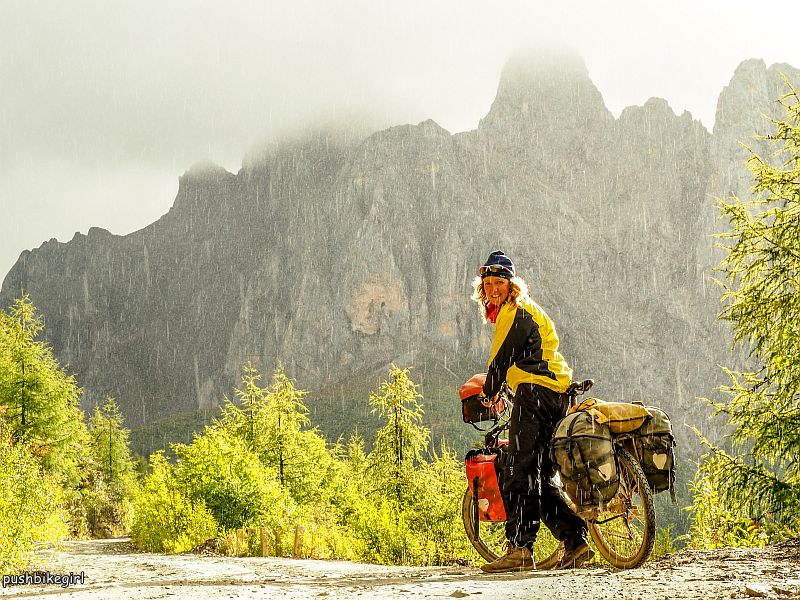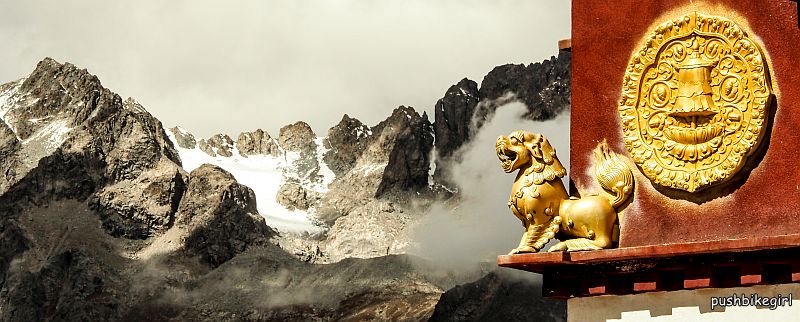 There are roads in this world, which almost nobody knows of, but which are clearly more breathtaking than the worldwide classics, which can be found in every magazine.
The S217 in Sichuan is one of those tracks that offers everything that for me, as a world traveler, makes up a magnificent route.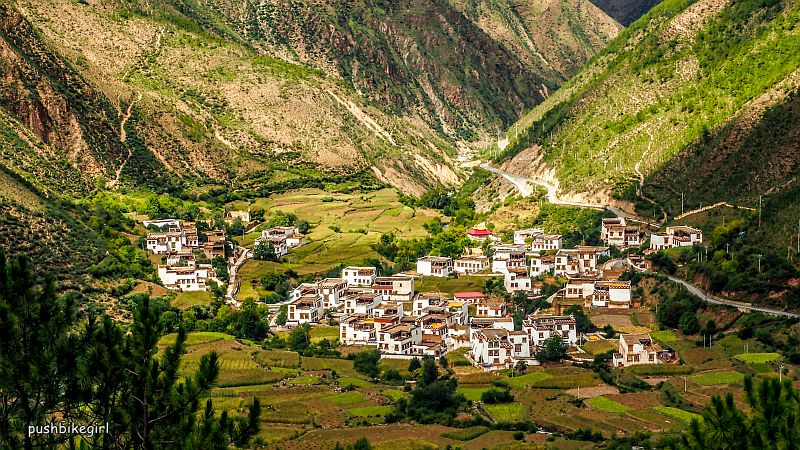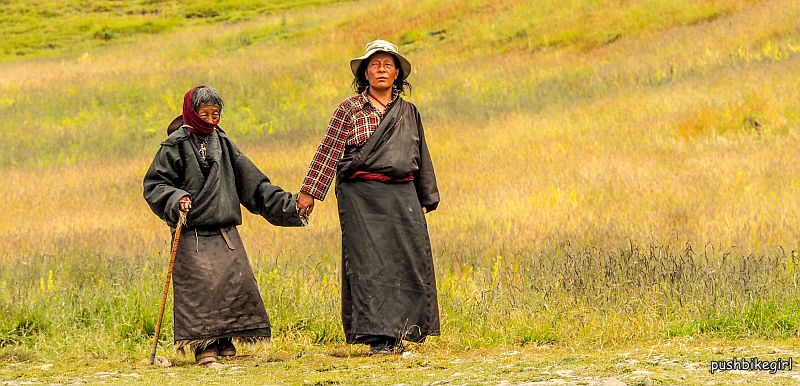 Loneliness, grandiose views, interesting Tibetan culture, delicious food in small restaurants along the way. Different landscapes and beautiful villages.
Exhausting since one is on 4000m elevation almost all the time.
It really doesn't get much better than this elsewhere.
More here on my blog article.
#7 Australia
Oodnadatta Track in South Australia – 620 KM (map)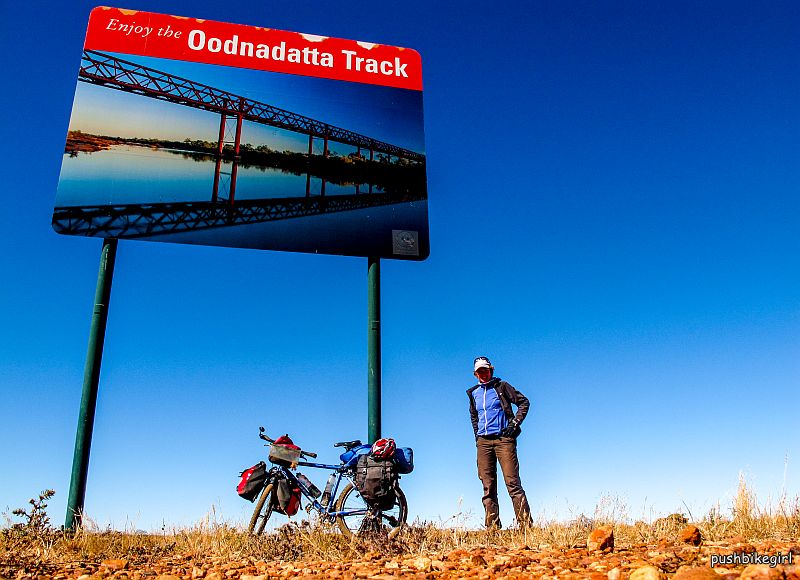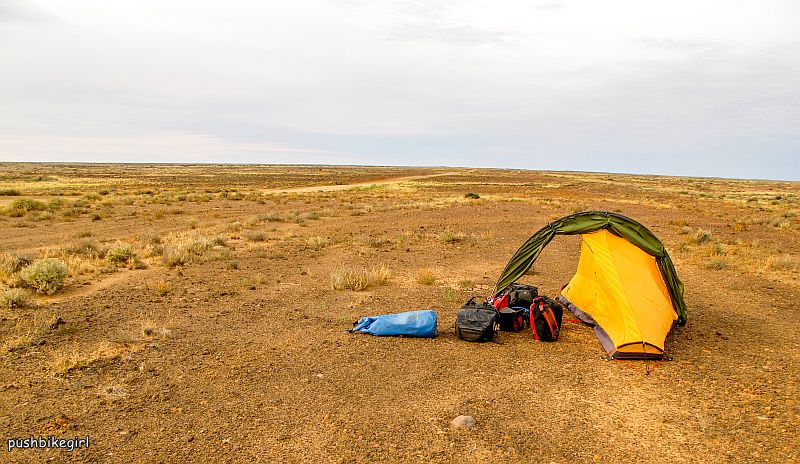 The Oodnadatta Track in the state of South Australia is a real outback track. It is one of the easier ones. But there's not much to see here besides sand. Although that may be a little unfair. Because, every now and then, say every 150 kilometers, a roadhouse comes in sight where you can get something to eat. You might also have the chance to talk to some real Aussie mates when you enjoy your fish & chips.
A yawning void between the gas stations.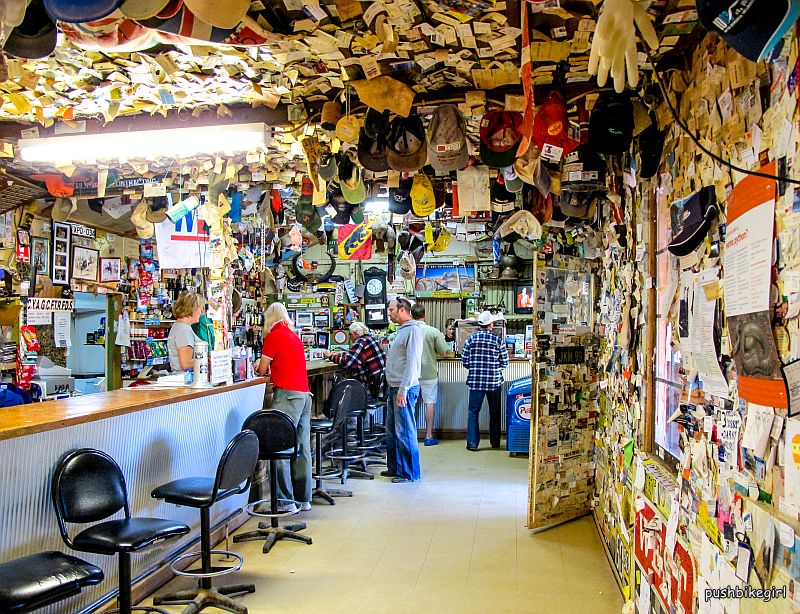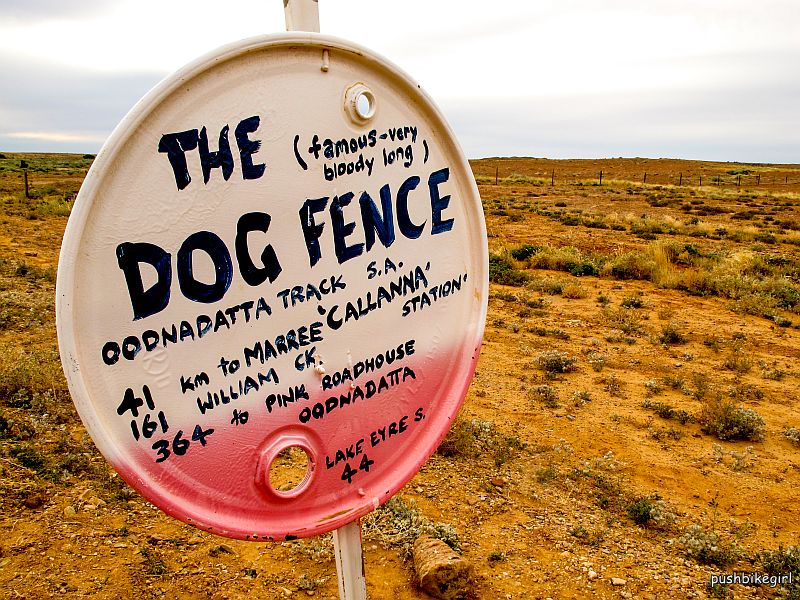 On the way you will often be almost eaten up by flies, which you will find plenty here, as everywhere in the outback.
It doesn't sound so great, does it? Well, I admit you have to like it. The attraction is certainly the "nothing", because there is plenty of that here.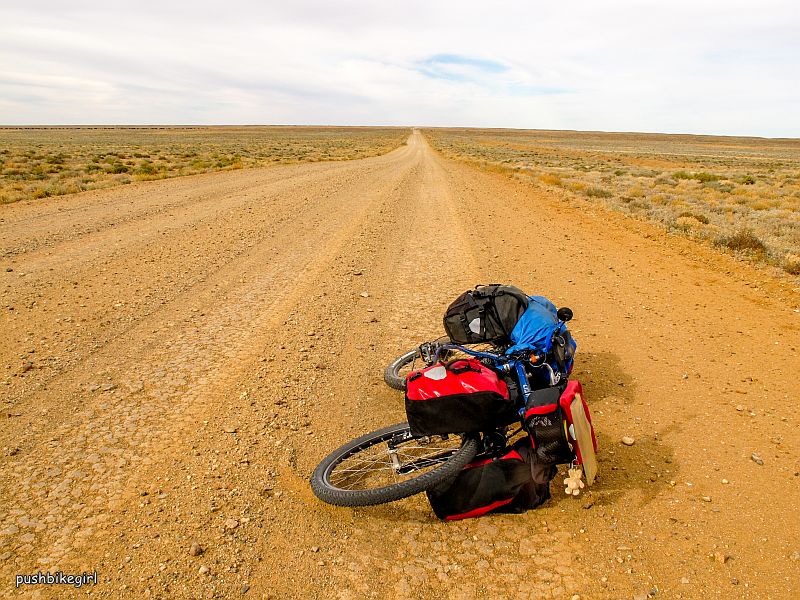 #8 Turkey 
Narman to the Georgian border in Türkgözü – 240 KM (map)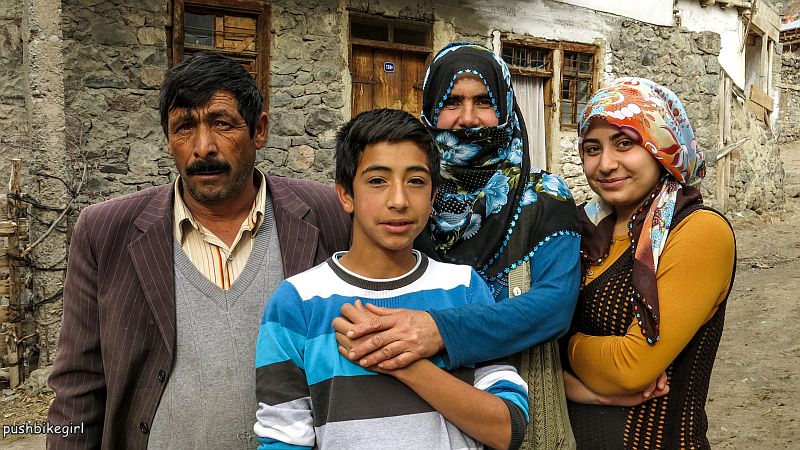 Turkey was not easy for me as a solo female cyclist. Again, and again I was harassed and I did not always feel safe in the country.
But the last few kilometers towards Georgia, however, were fabulously beautiful. Great lonely route. Diversified. A lot of culture, many invitations from locals and interesting landscapes made the route my highlight in Turkey.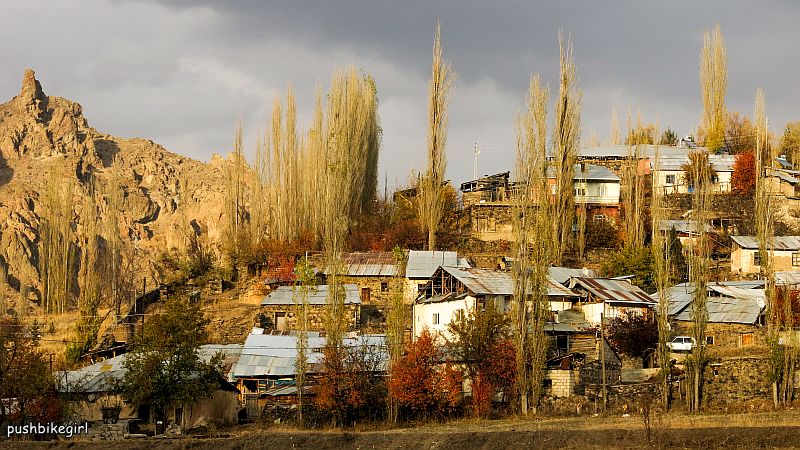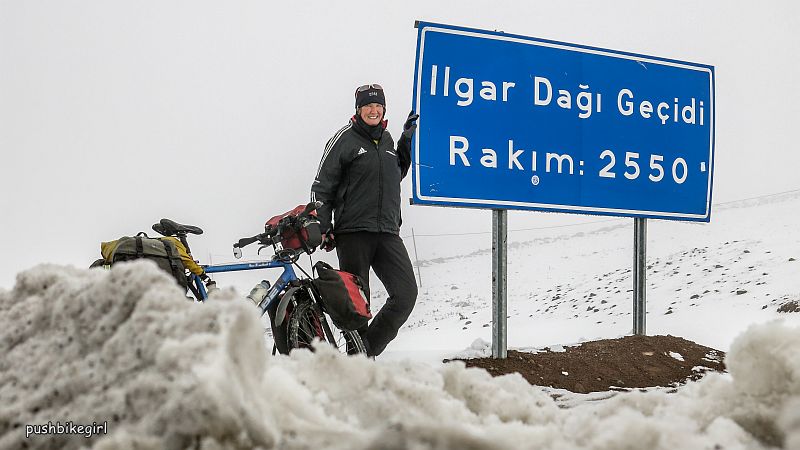 More here.
#9 Vietnam 
Dien Bien Phu to Lang Son 
approx. 1000 KM and many elevation gains (map)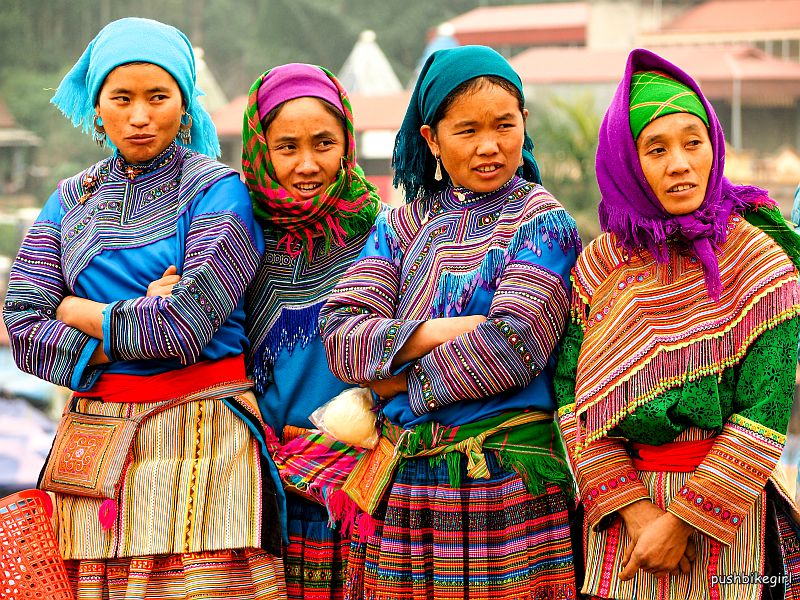 The far north of Vietnam was one of my favorite rides on my long bicycle trip around the world. The ethnic groups in this area vary from village to village. The mountains are beautiful and the food is often delicious.
I had a number of great and interesting encounters with the people and after having traveled in Vietnam four times, I can still say, one day I'll be back.
It is often recommended for South-East Asia not to bring a tent. I would not want to be out in the mountains without a tent. Often, I was very far away from any accommodation.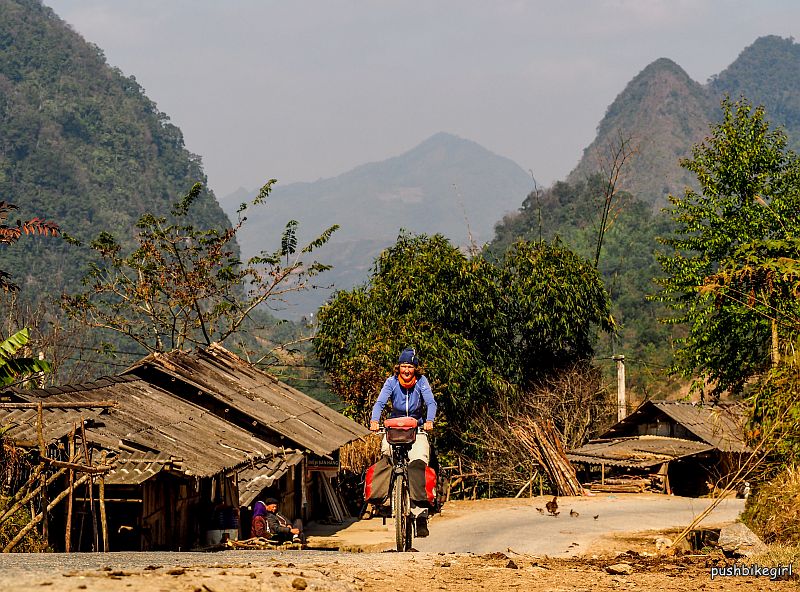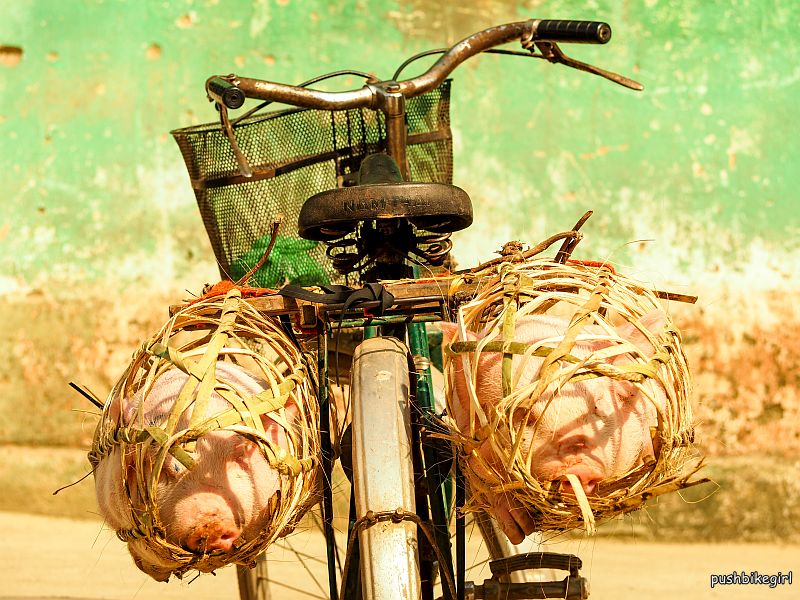 More here at my blog1 and blog2 articles .

#10 Canada
Great Divide MTB Route – Banff to the American border
430 KM (maps) part of the longest unpaved MTB route in the world.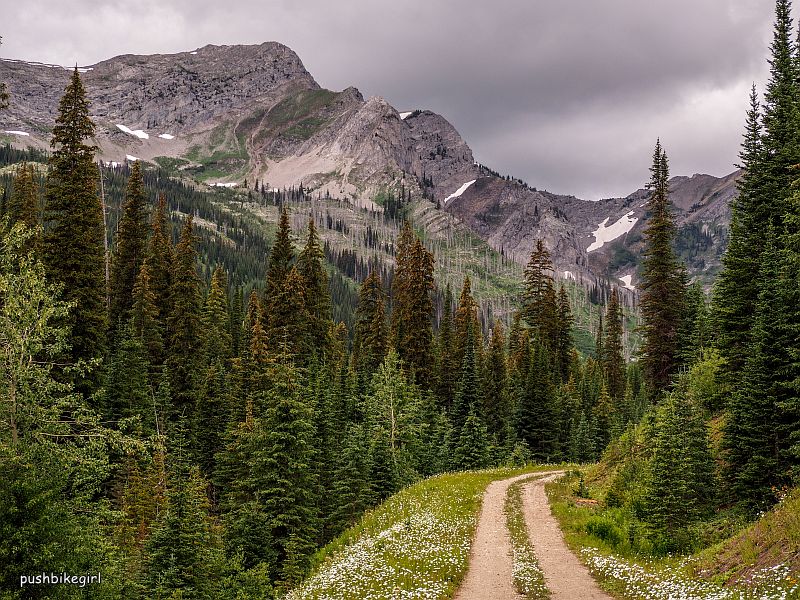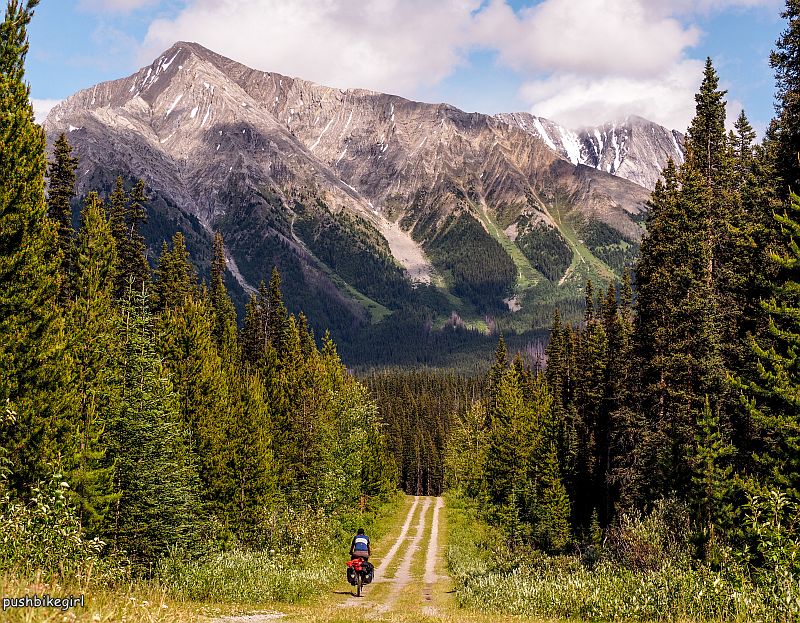 The Canadian part of the long 4500 KM track from Banff in Canada to Antelope Wells at the Mexican border goes through beautiful forest along narrow paths.
The wildlife is terrific. I saw one grizzly and nine black bears on the track. The mountains are also very impressive.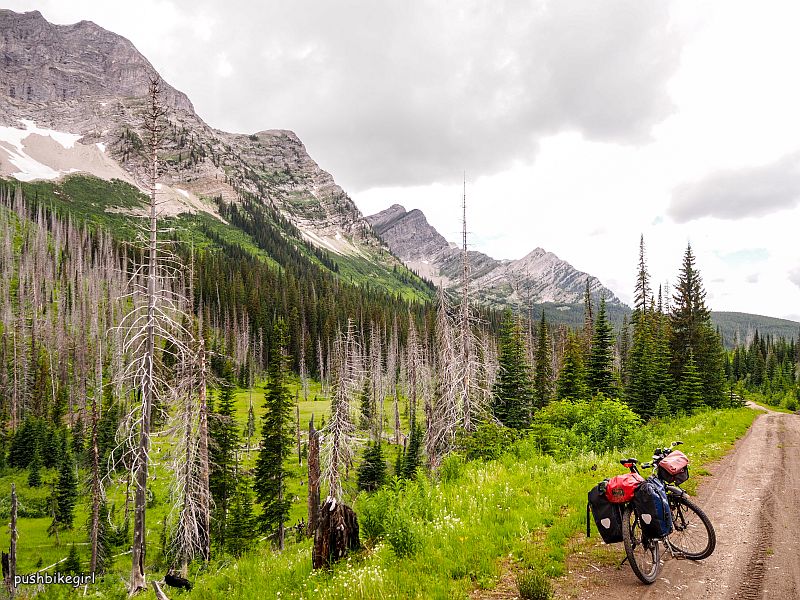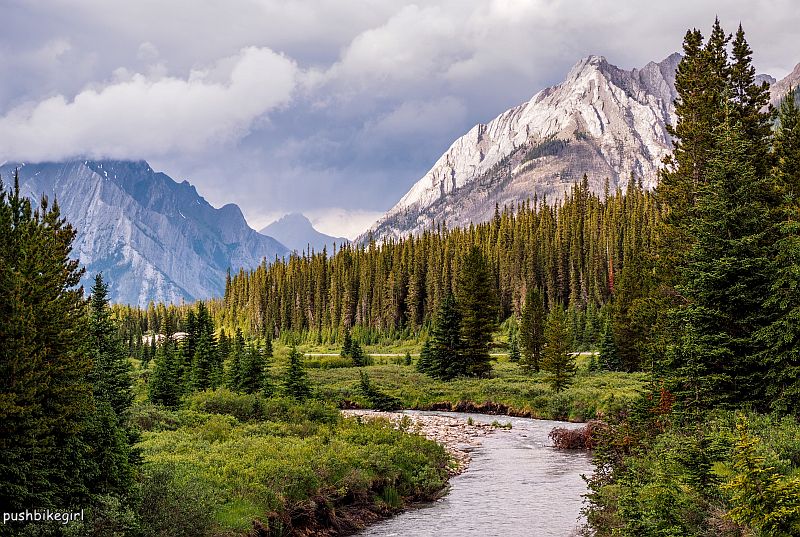 A great route. Loneliness is rather not an issue here. You always meet other cyclists. But that is exactly what gives it its own charm. Traffic is sparse.
More here.
#11 Tajikistan
Pamir Highway and Bartang Valley Loop
approx. 1500 KM and many elevation gains – (map)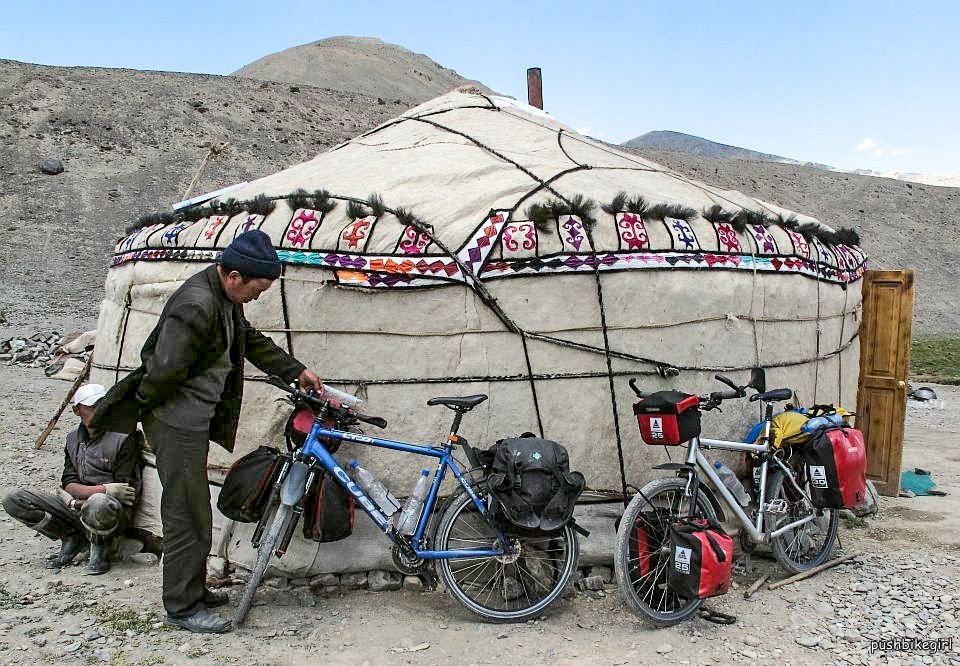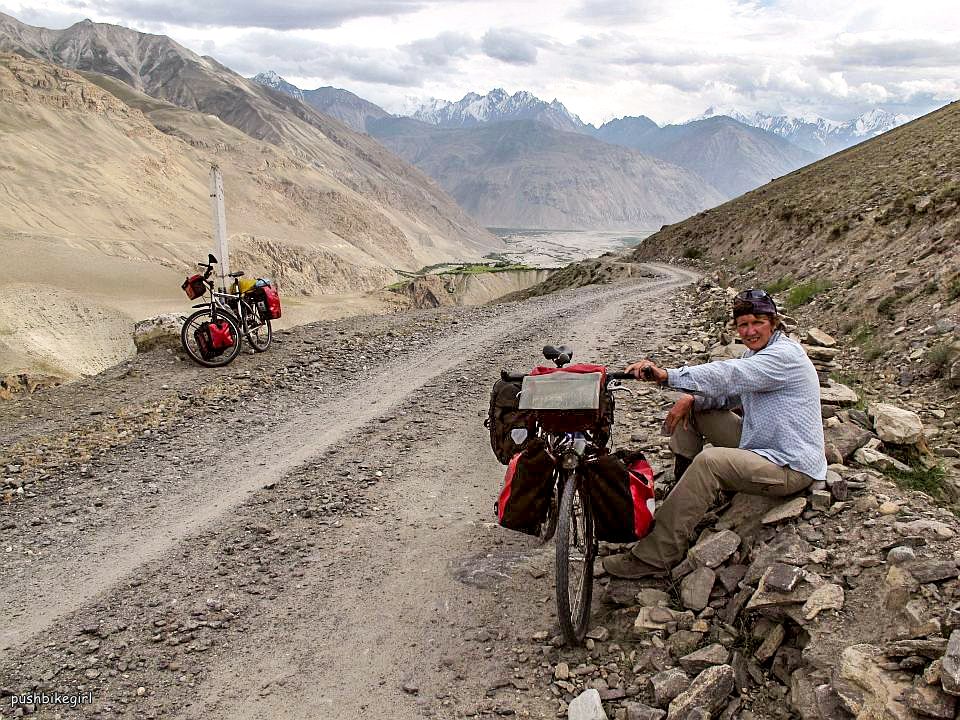 Well-known among touring cyclists, the Pamir Hwy is top-notch. Grandiose mountain scenery accompanies you every day anew. Small villages, hospitable people and great secluded areas.
The Pamir is a world class cycling area and attracts more and more cyclists every year. Unfortunately, there was a recent terrorist attack that killed cyclists.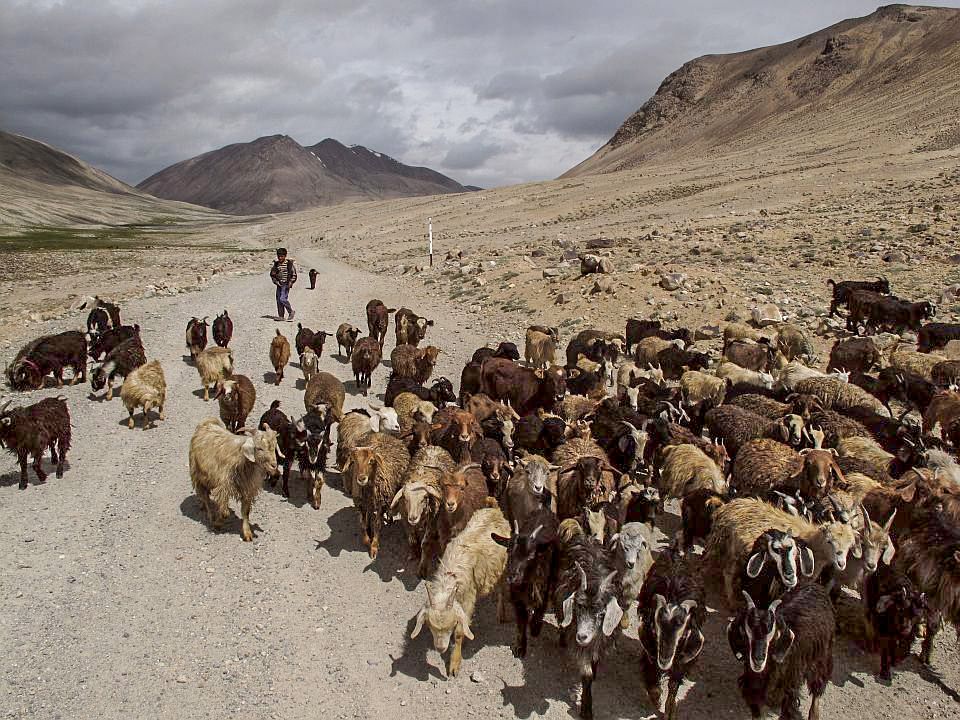 I cycled the circuit with my ex. 4 weeks of pure mountain fun with some difficulties in the Bartang Valley which was almost completely inaccessible from the outside world. A storm and extreme floodwaters had washed away the bridges and paths. We often had to carry our gear over rough terrain.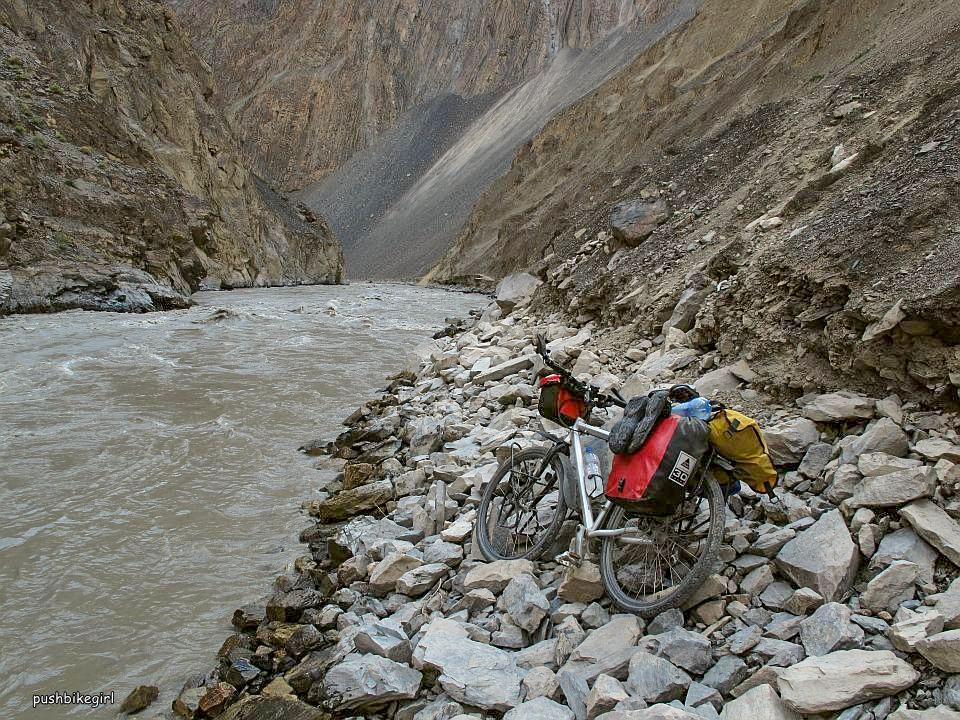 But this should rather be the exception. However, you must always be prepared for difficulties. Take warm clothes with you even in summer – this is high mountain climate.
#12 Iceland
F 206 Lakagigar to Landmannalaugar on F 208 
approx. 80 KM (map)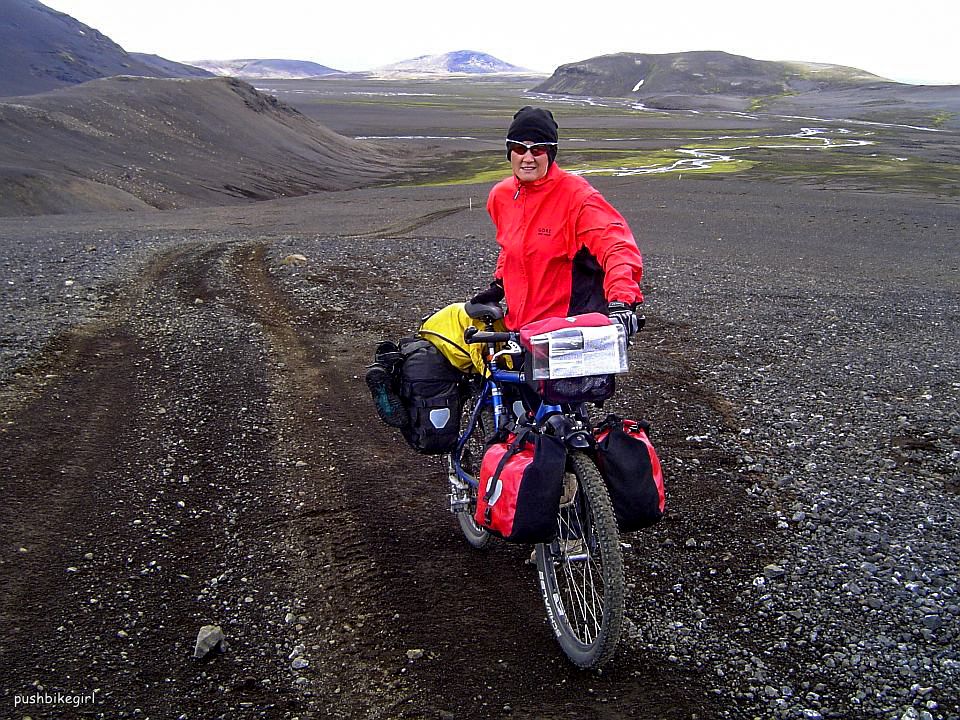 When I think of Iceland, I think about storms, rain, great landscapes and a lot of rough nature. Nothing comes easily on the island. Every kilometer is a challenge. But it is all worth it.
It is very important to have a stormproof tent and good rain gear. Warm clothes are also very important even in summer.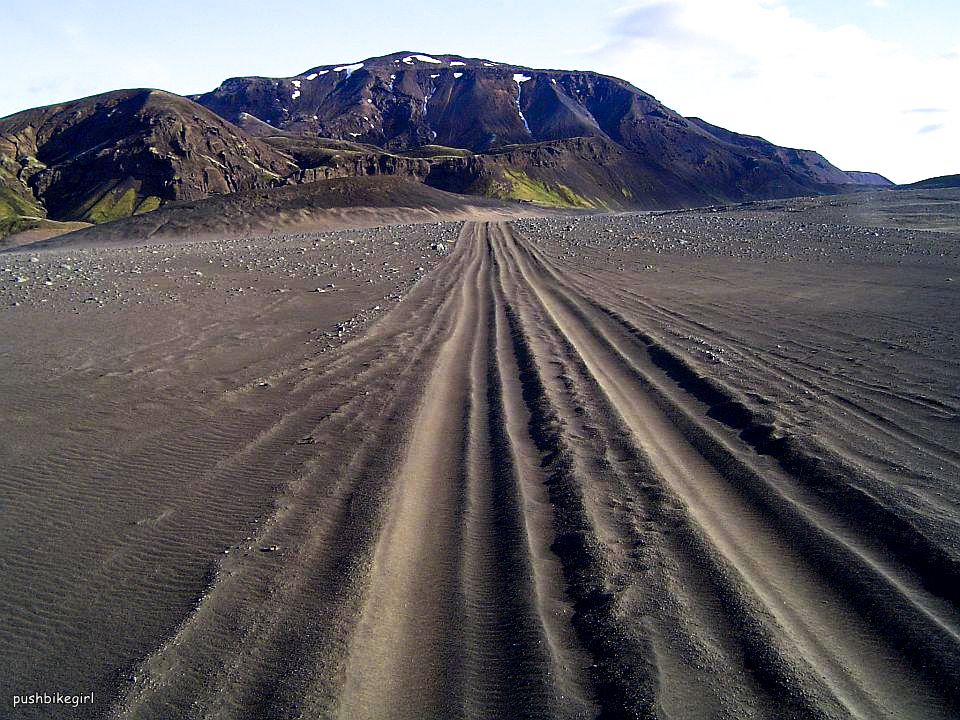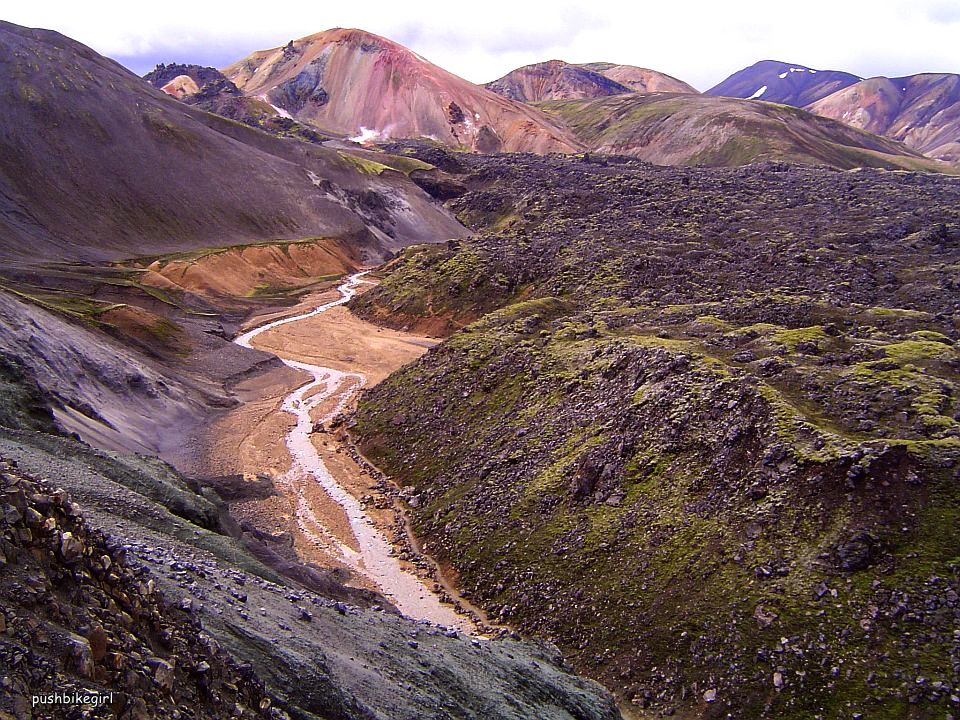 Since I have been to Iceland the island has become very popular. Prices went up a lot.
One of my best trips ever. At that time, I had combined hiking with cycling, which in my opinion was a great idea.
These were my favorite 12 bicycle touring routes worldwide.
You are welcome to ask specific questions about the individual routes.
And of course, if you like leave your own favourite routes in the comments below.
Enjoy the ride….…..