Yes, time for Africa!
I would like to experience the many different cultures of Africa. Get to know the people and their way of life. To meet laughing children and to sort out preconceptions. To look at the world on the so-called "Dark Continent" for myself and form my own opinions.
Africa finally close up, a long-time dream of mine
It was clear from the beginning that I would start again from home like I did last time. To slowly but surely move away from home has its own charm. In addition, I want to have as little negative impact on the environment as possible and therefore not simply be catapulted by plane to a new continent.
As often is the case, I didn't want to use the classic way to get there, but rather take a little detour through a few countries that aren't on the direct route to Africa at all. Just like that, without any real reason. Or maybe to stay a little longer in Europe, a continent that is most familiar to me, but where I don't feel all that comfortable.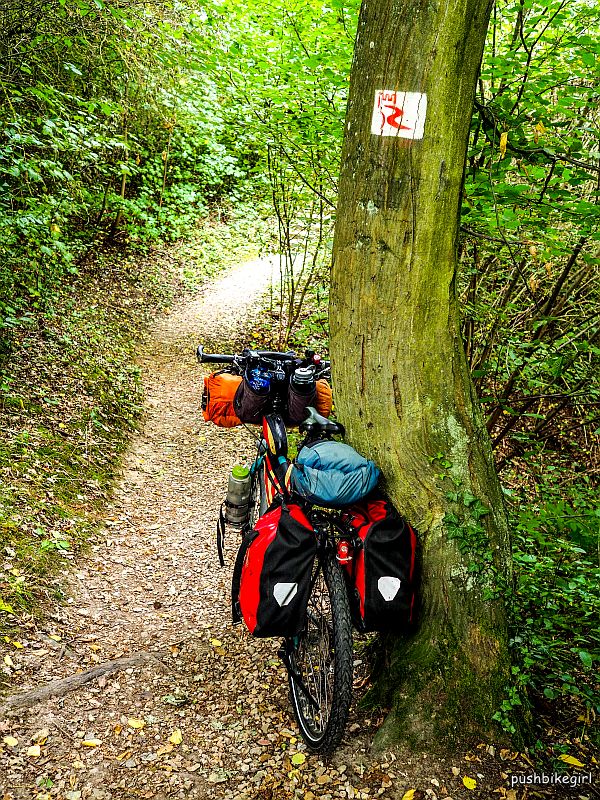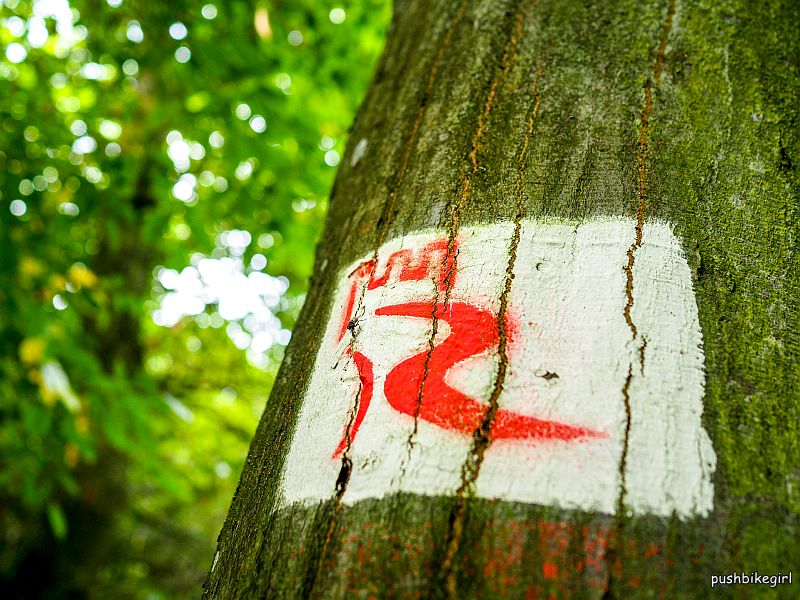 Leaving home last time, I pedaled east, this time I decided to head north and west first and of course at some point turn south to start my African adventure in Morocco. (Route map and kilometer data)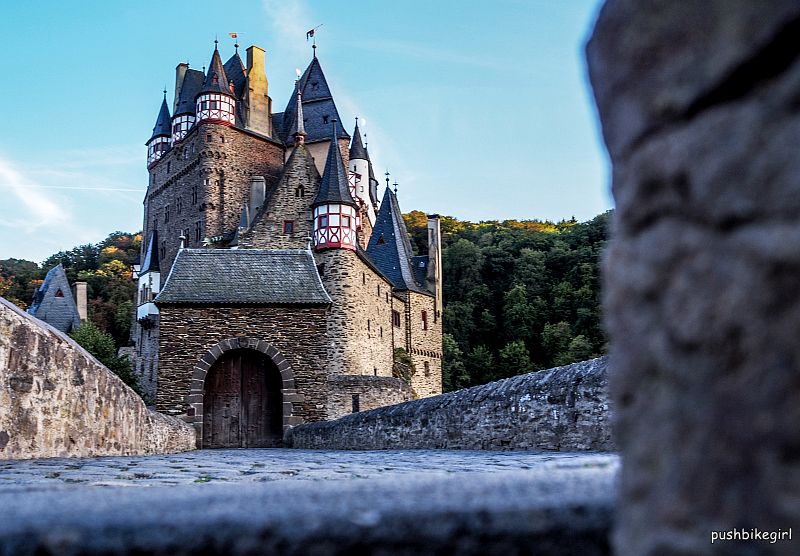 I rode down the river Rhine, over to the Mosel and went to my only German destination, the castle Eltz, which has to be one of our most beautiful castles. Perched on a hill surrounded by forest the castle almost appears to be seated on a throne, truly magical and majestic.
My bum, back and legs got used to the exercises quite quickly again. I mostly stuck to normal roads, but changed from time to time to double and single track which I love to bring in some distraction. But these tracks often took a lot of time to follow and since I actually wanted to cover some ground and not get totally lost I had to curtail my desires.
My thoughts were not too negatively burdened, even if they were still searching and questioning a little as one might expect when leaving home for another big adventure. All in all, I would say things have gone well, especially in comparison to the last start, i.e. my bicycle trip around the world 5 years ago. I'm pretty much a professional now and know what my daily problems are likely to be. So, I wasn't nervous at all, because Africa was still a long way away.
Meanwhile setting up my tent in the forest was routine for me. Shopping and cooking, getting water and finding my way in Germany or generally in Western Europe are no hurdles. Our infrastructure is really sensational – it leaves nothing to be desired.
Germany was quickly behind me and via Maastrich in Holland I soon cycled through Belgium where the landscape presented itself flat like a pancake. So, the scenery was not really exciting. But the people were friendly and the cities really well worth seeing.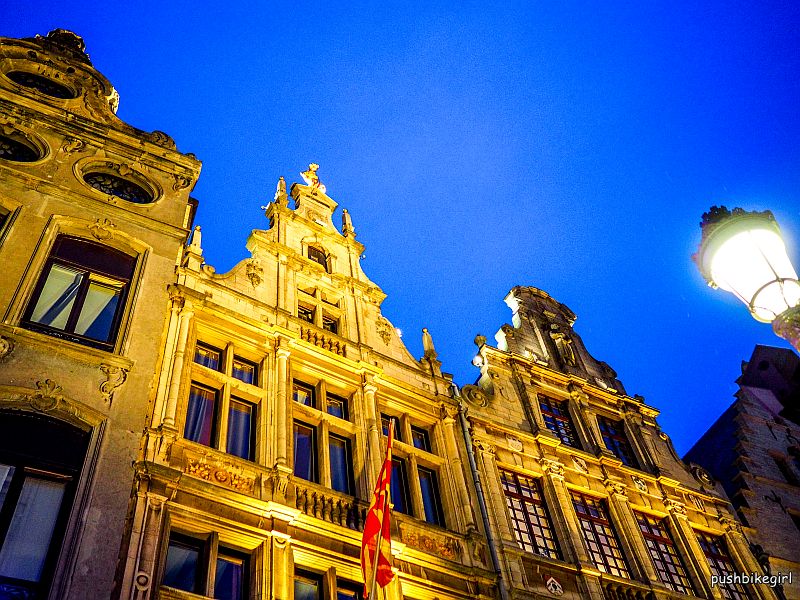 Antwerp is a hodgepodge of different cultures. It felt as if almost all nations of the world were on the move here. Elegantly dressed Africans strutted along Chinatown. The scents of the Middle East were in the air at almost every corner and of course, the smell of hot oil for the fries, which can be found in abundance in Belgium. At the end of the day I had a nice break with a Tibetan woman and drank hot Nepalese chai.
Besides the people, it is of course also the architecture that is ostentatious and moving in Antwerp.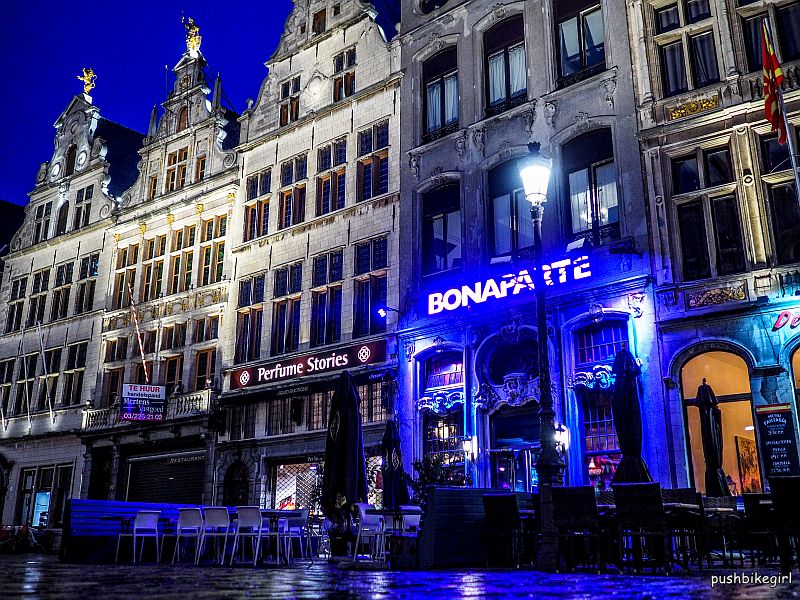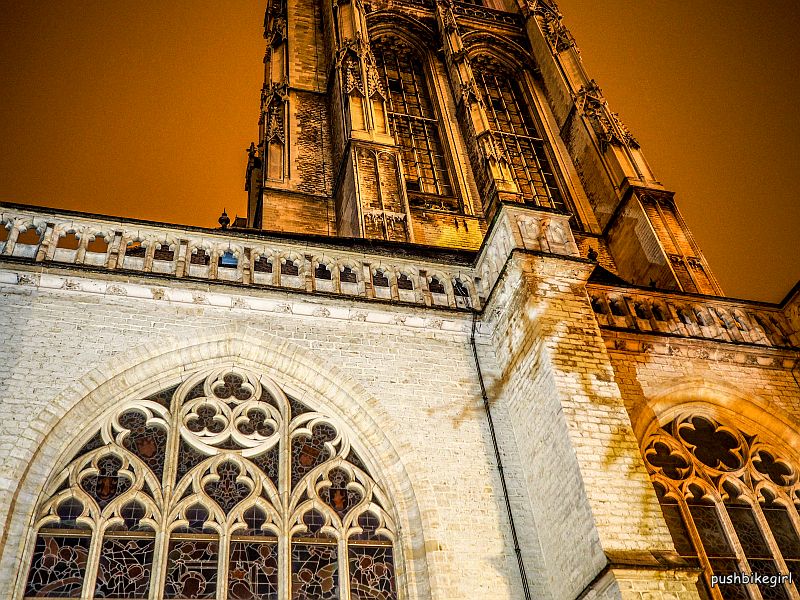 But my favorite place in Belgium was clearly Ghent. A great city. Not so much influenced by tourism as for example Bruges, one can enjoy the old town here in peace.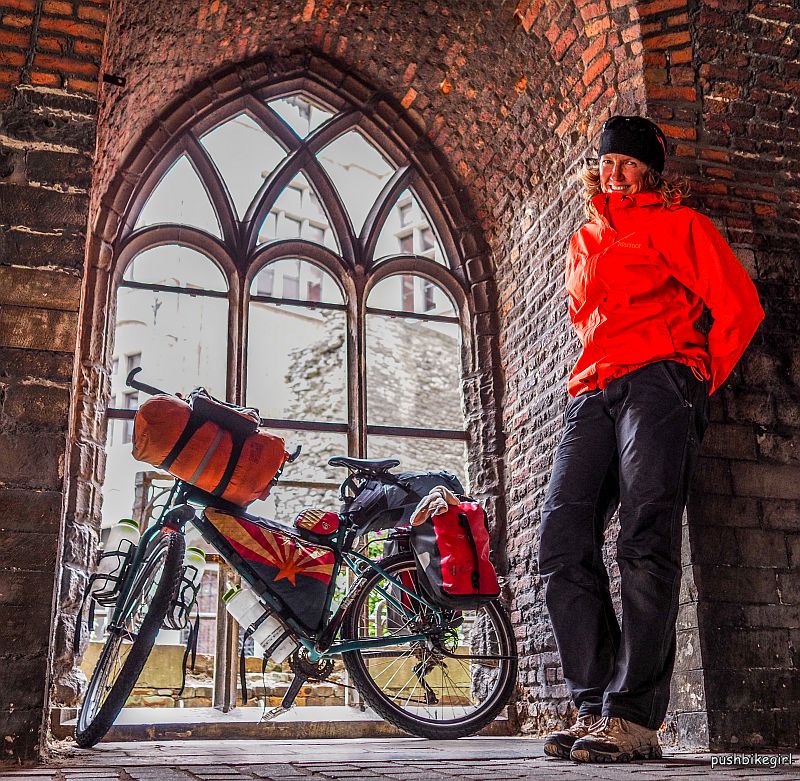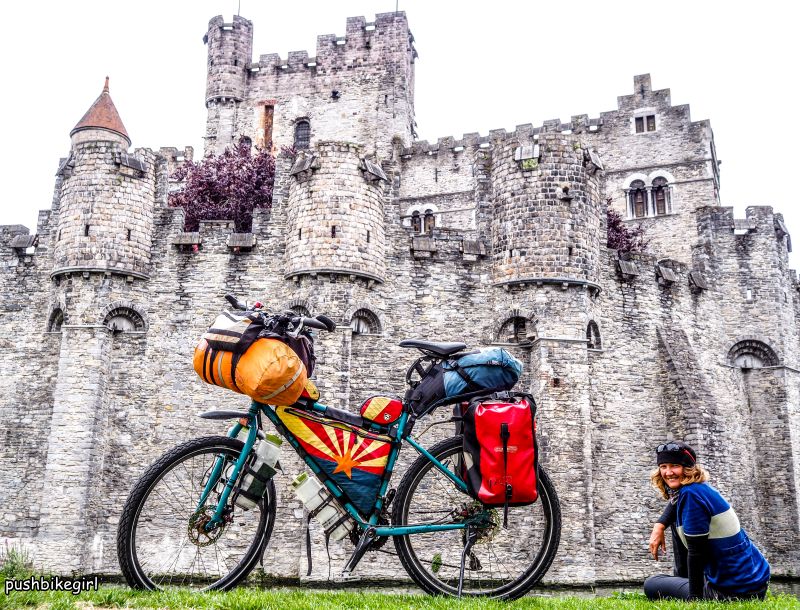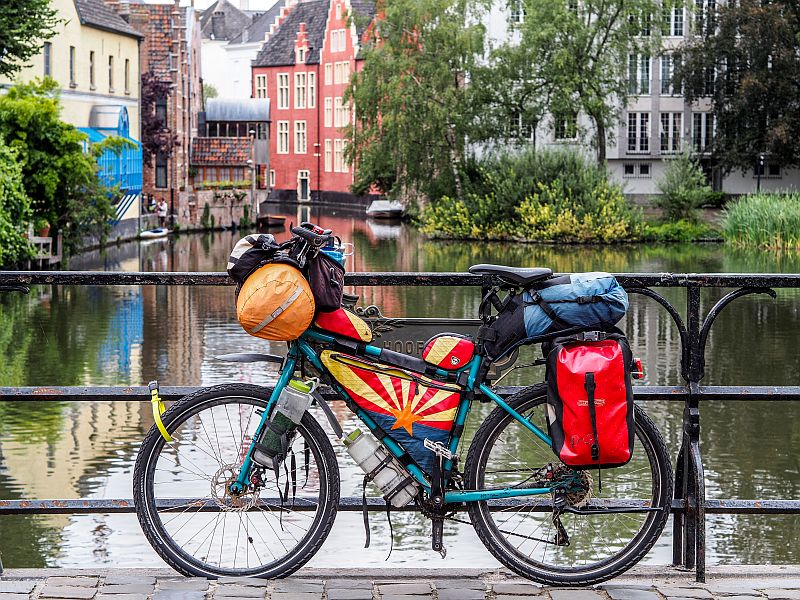 Meanwhile, I often pitch my tent in the dark. It doesn't bother me anymore to be in a city at night in safe areas of this world and then just cycle back to the countryside sometime after my explorations and set up my tent somewhere in the fields in the middle of the night.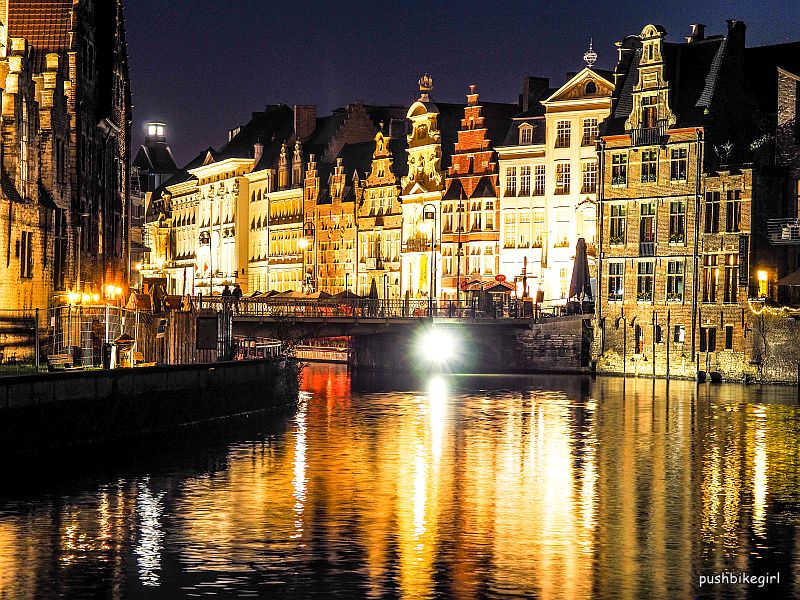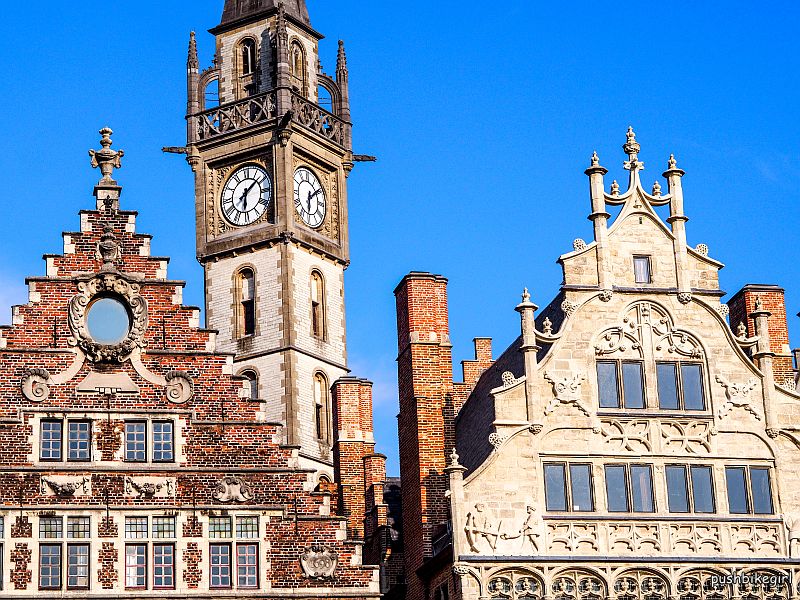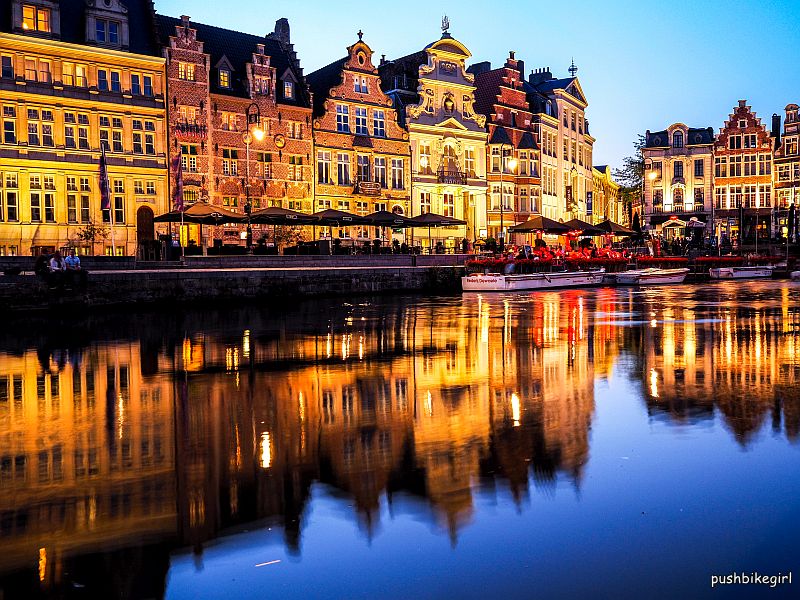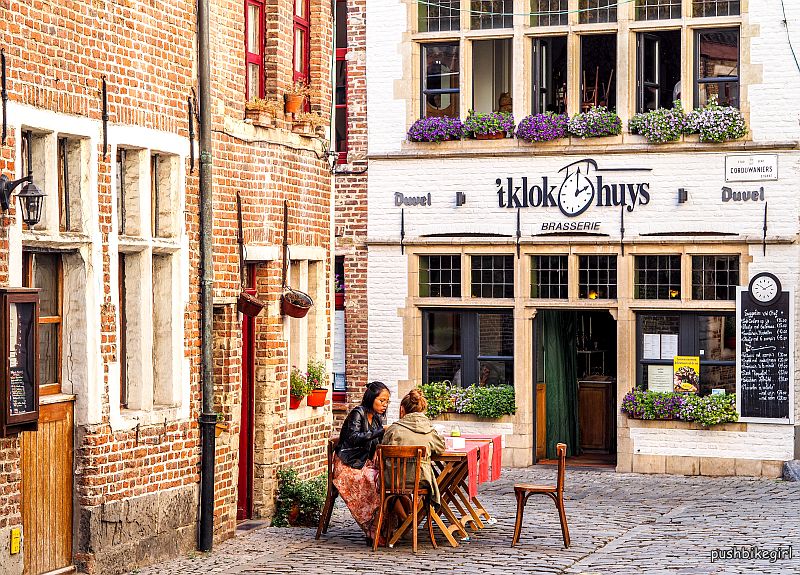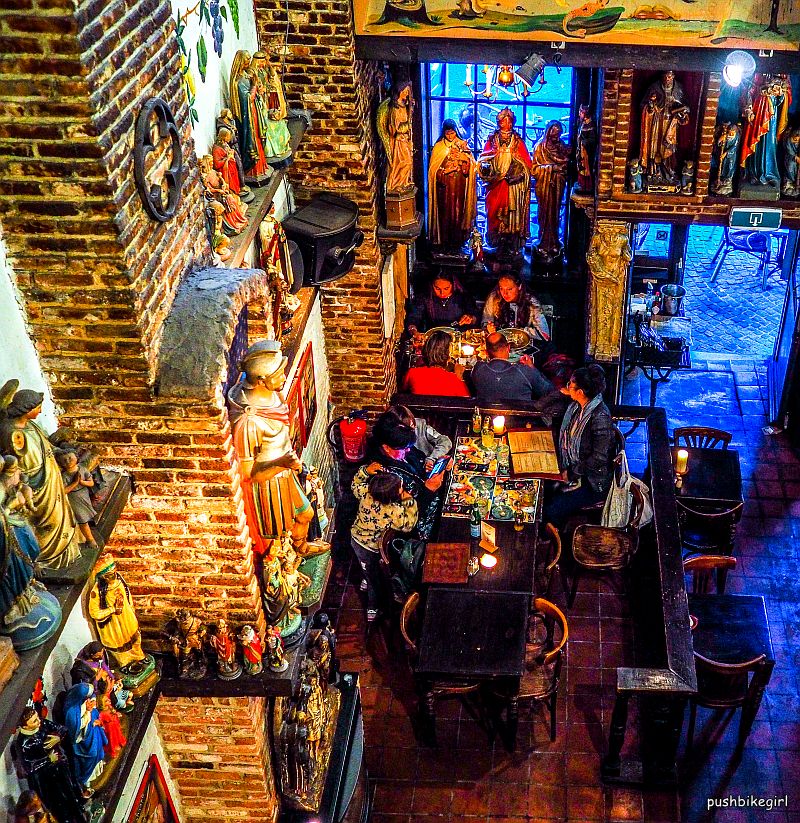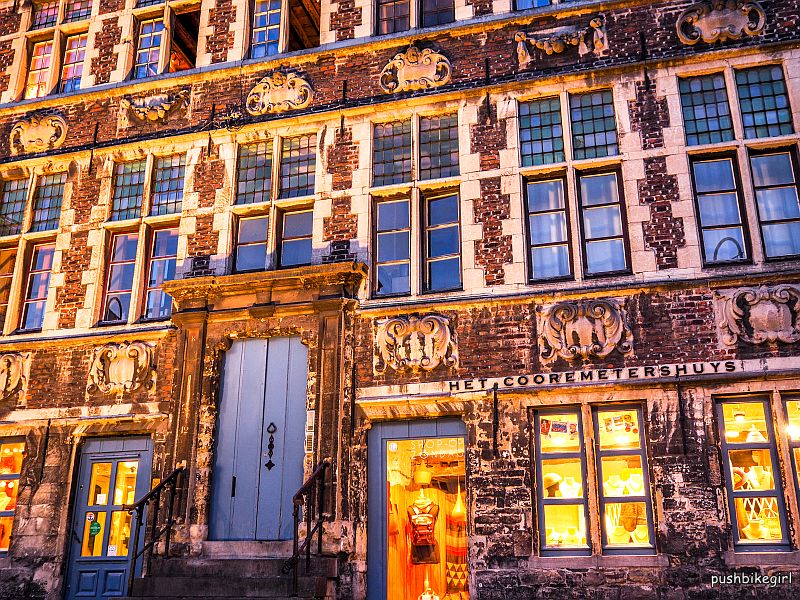 One day it rained heavily and I looked for shelter in a school. By luck I met the director who allowed me to spread out my sleeping pad in the kitchen of his school.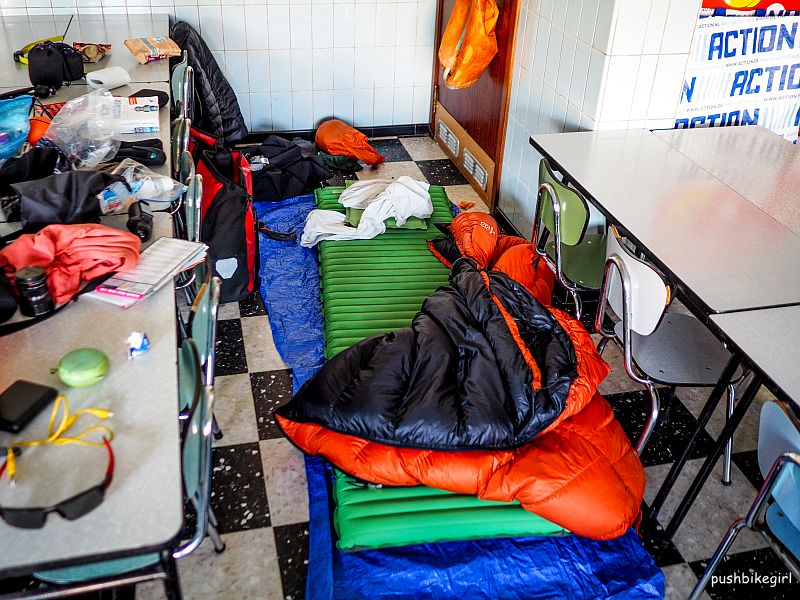 Otherwise I had not been invited until then. Western Europe is not the place where people invite you into their homes. Or let's say it happens much less than anywhere else.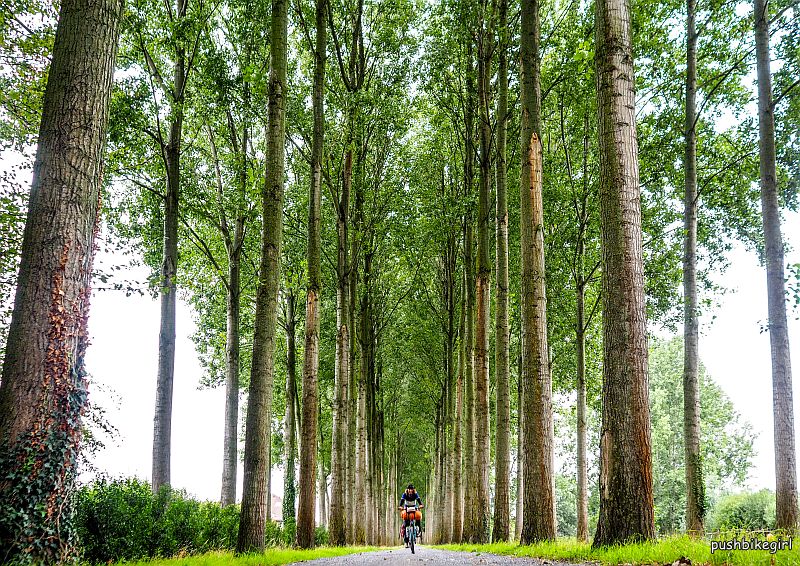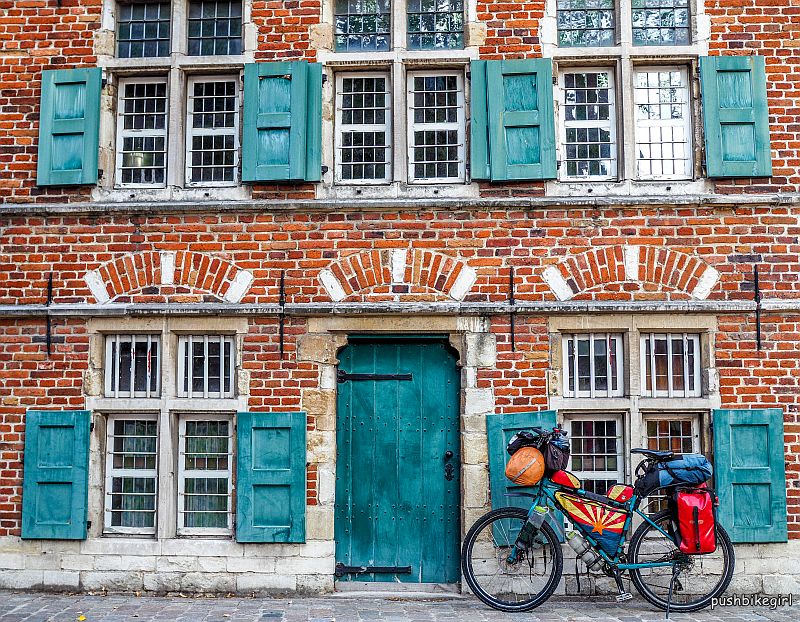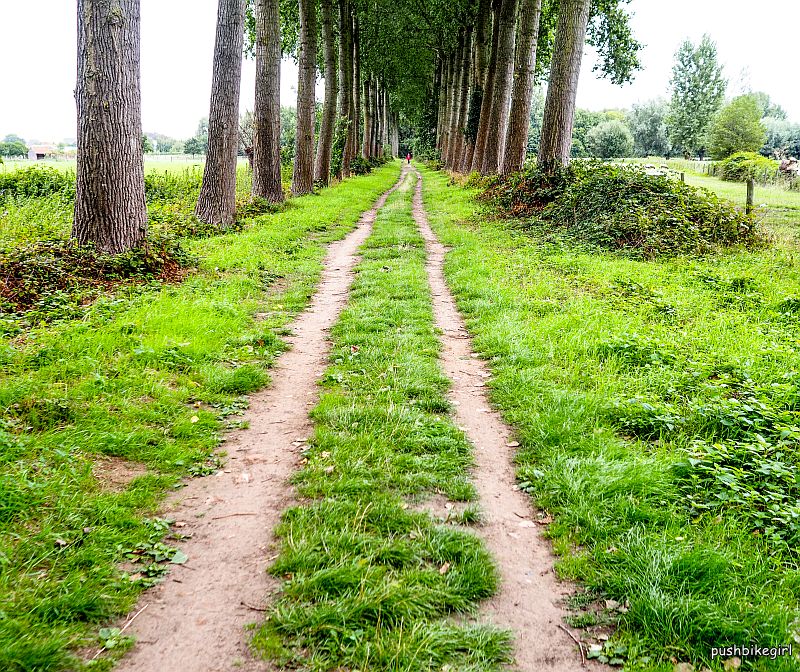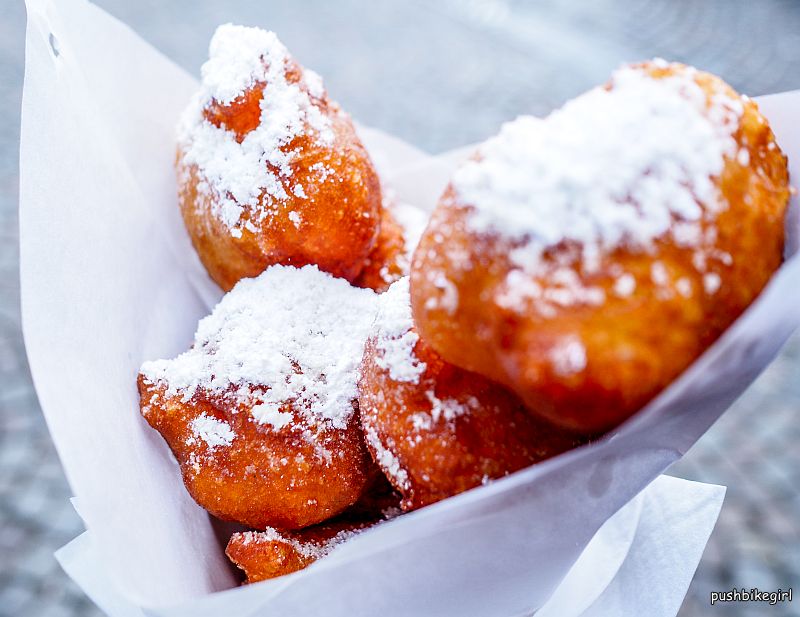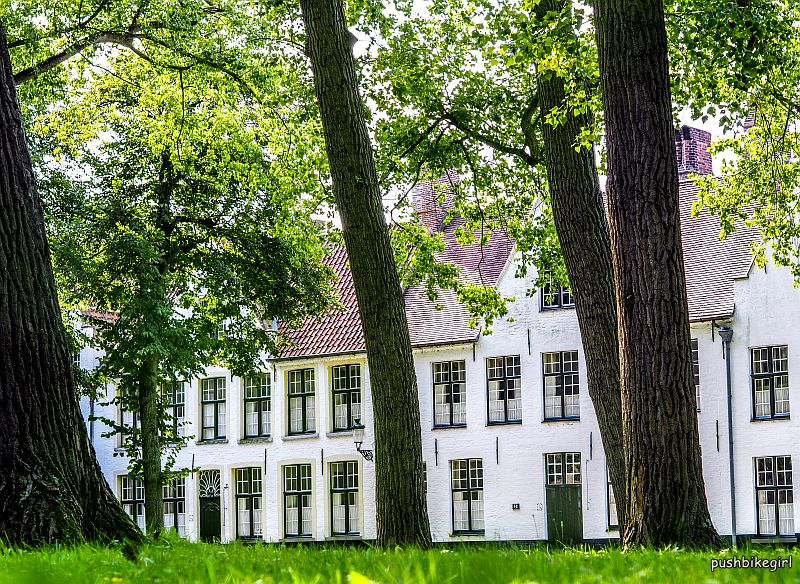 Arriving in Holland, however there was an exception to what I have just said as in the first town a woman on the street approached me and asked if I would like a place for the night. Turned out she is a host of Warmshowers and had no guests that day. Awesome.
Up to now I had not yet dealt with the Warmshowers community. In principle it is often simply inconvenient to know in advance when you will need to be where. I don't really like that. Schedules are not my thing and limit me too much.
But of course, the invitation was extremely fitting and so I had a nice evening with interesting conversations. Freshly washed clothes and a warm shower as well as a cozy bed.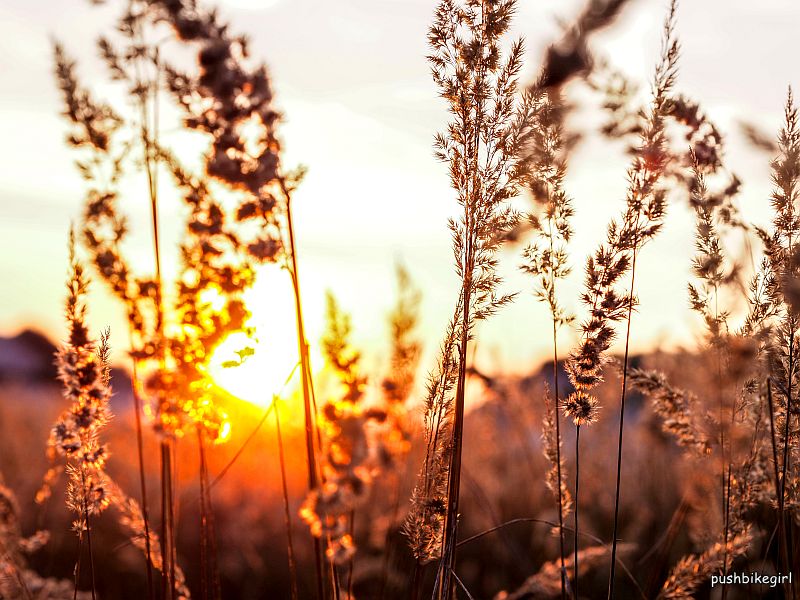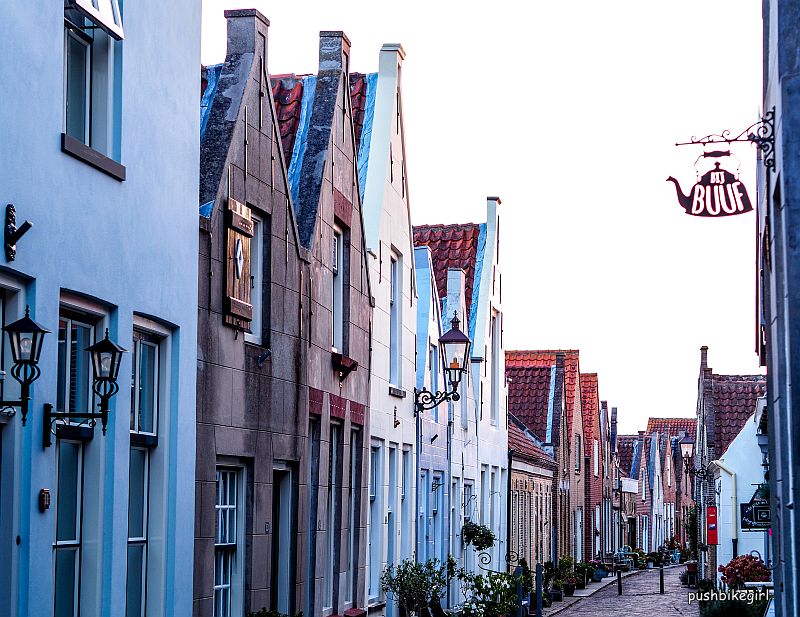 What is most impressive in Holland above all is the great fietspad (cycle path) culture. Respectful motorists, loads of cyclists riding for every reason on the path system. Young and old are on the way with their bikes in whatever wind and weather conditions. What I also like about Holland are the people. Friendly and often cosmopolitan.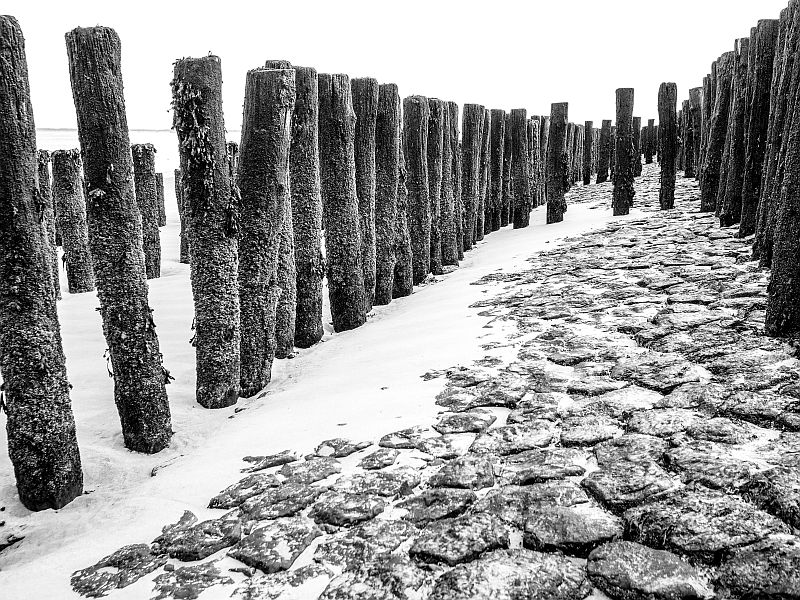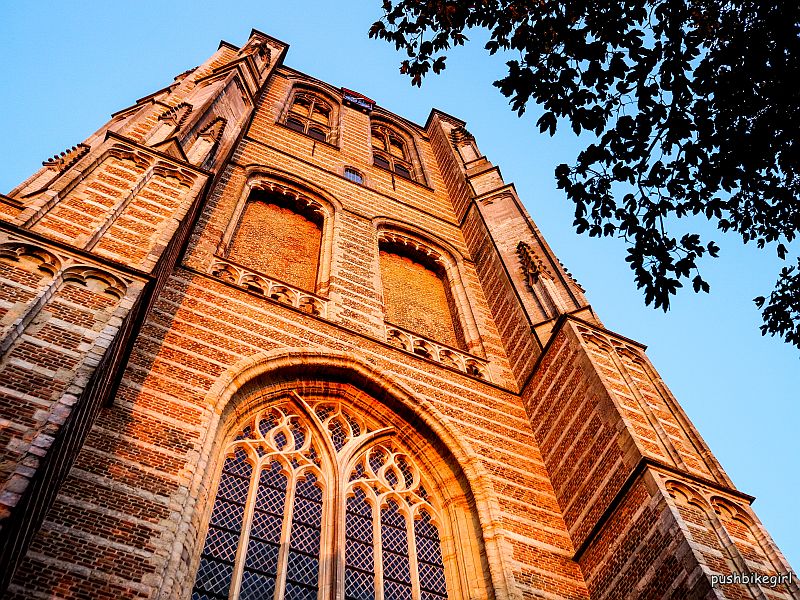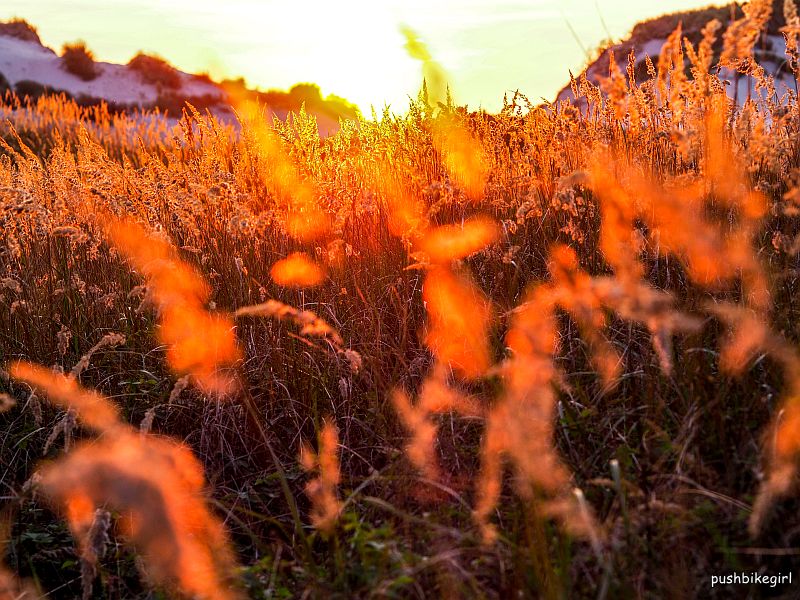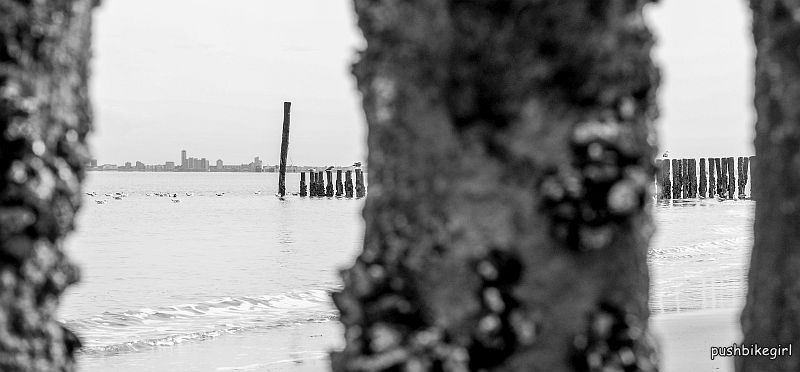 From Hoek van Holland I took the ferry to Harwich in England and followed the cycle path towards Cambridge, which led me on small roads and through beautiful communities.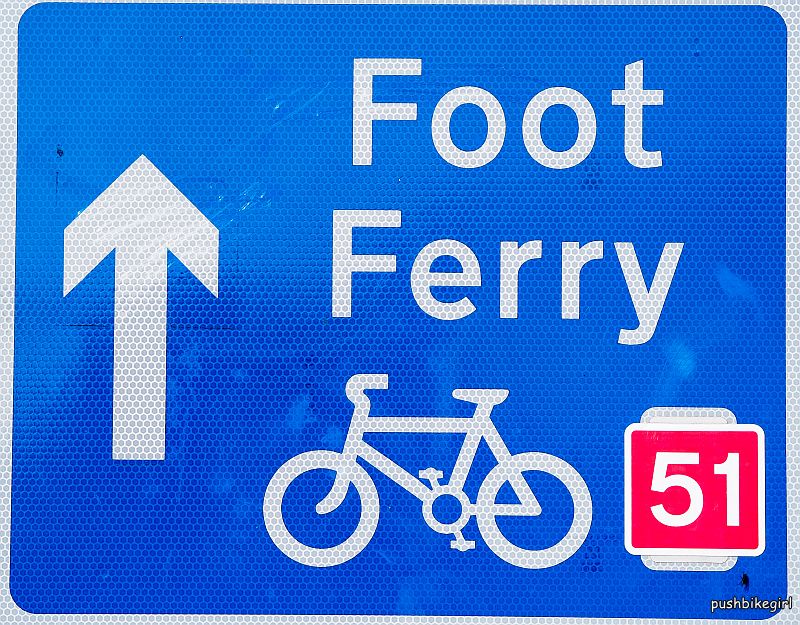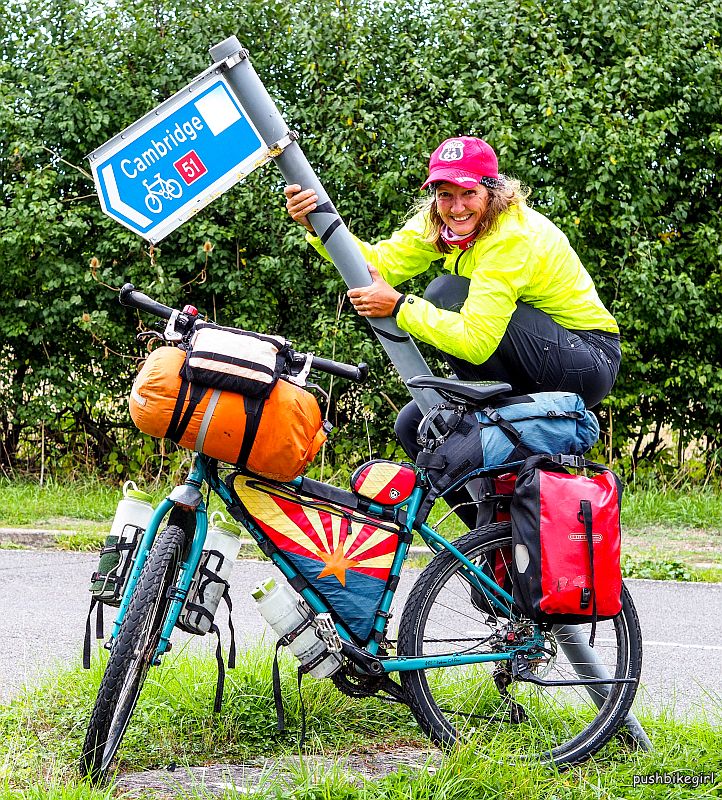 It was windy. But it had been windy since I started from home. Sure, I was heading west, the main wind direction in Europe. But the wind often came from all directions and began to annoy me. In Britain of course, there was some rain from time to time, but I didn't find that tragic.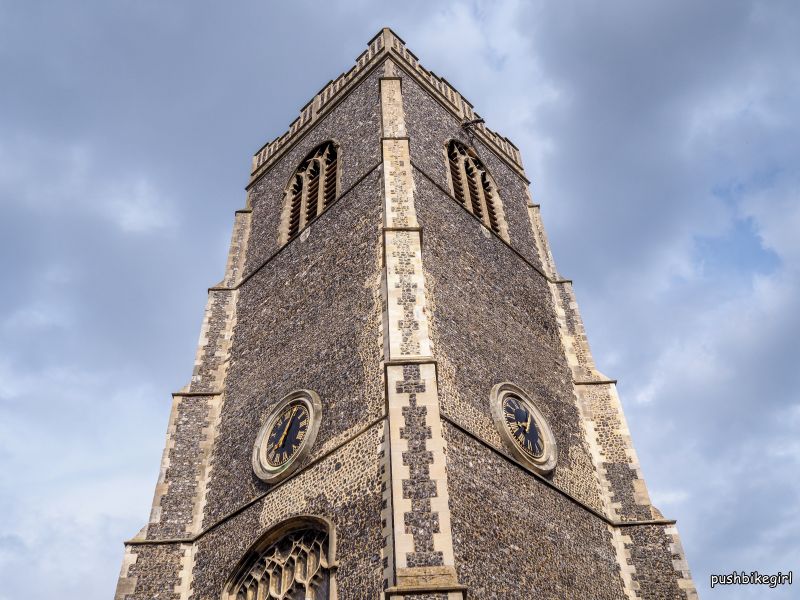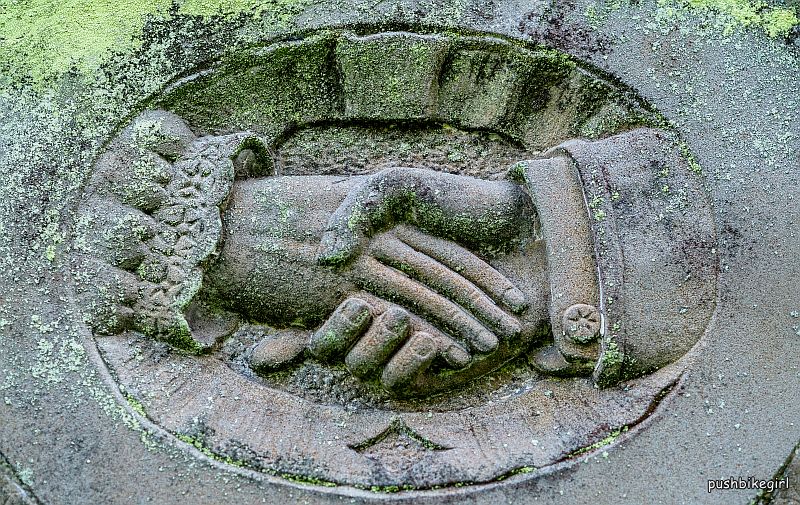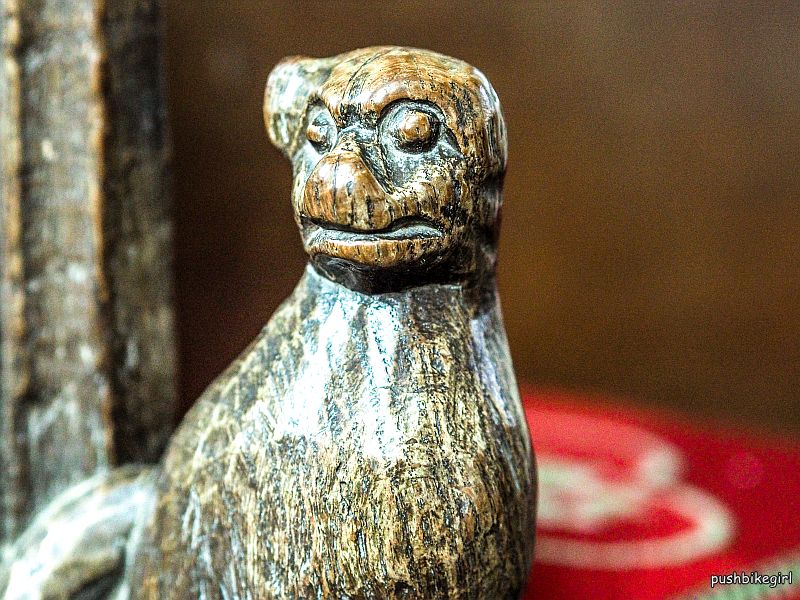 I like England. The architecture is appealing. The old cemeteries have that certain extra. The churches are simple but impressive. The landscape is lovely.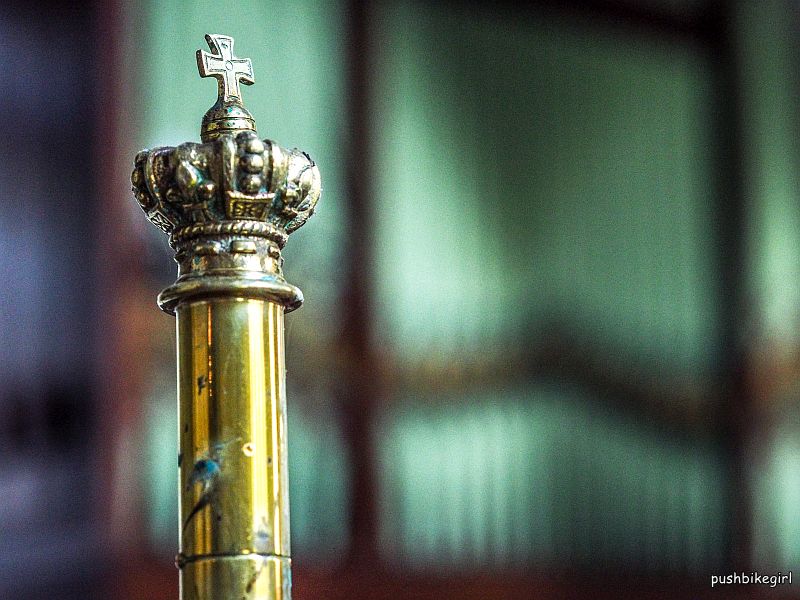 I didn't want to stay too long here and took more or less the direct route towards the port. Besides I was not yet completely sure which port it should actually be ?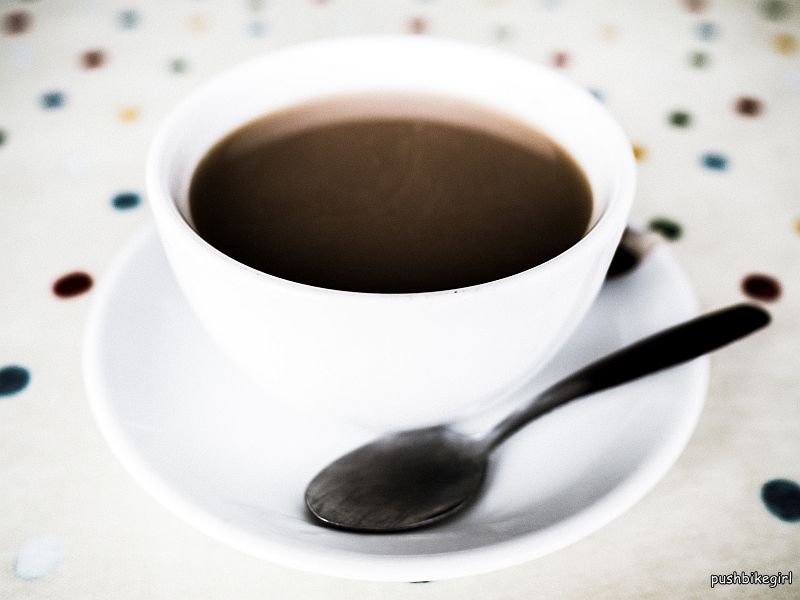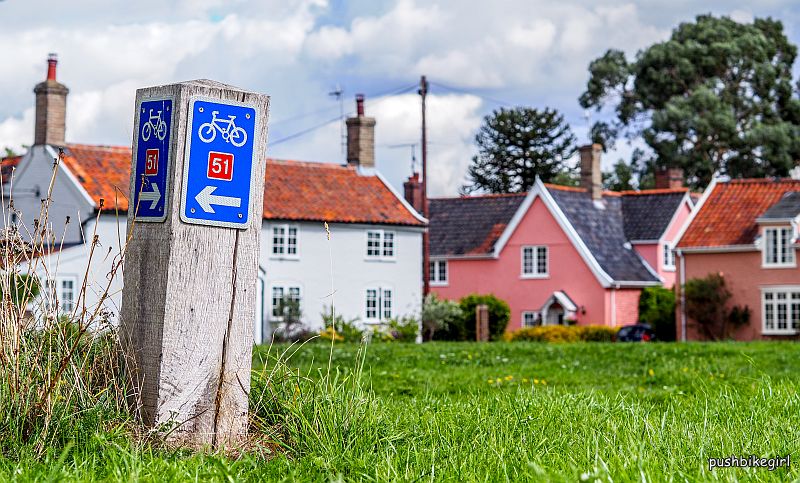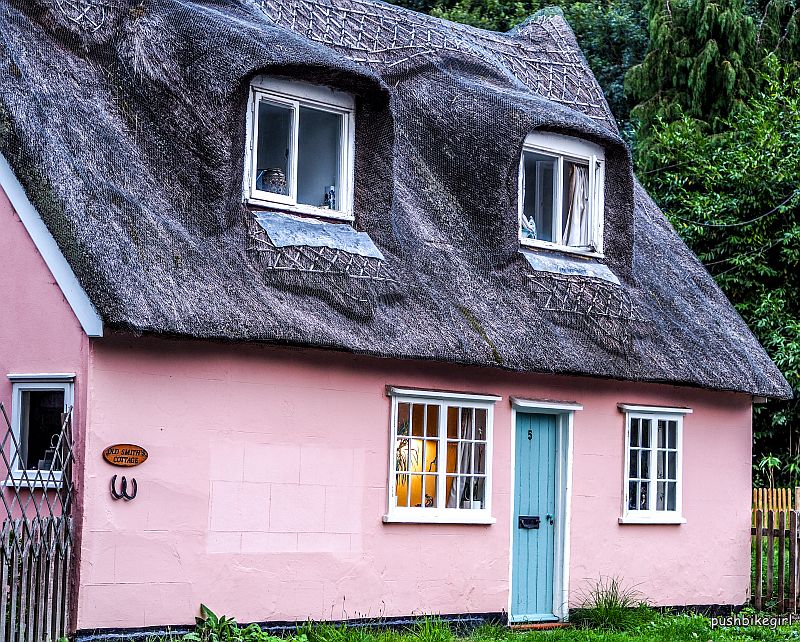 In general, England is quite different to Holland, Belgium or Germany. Poorer areas. More people who are a bit negatively conspicuous. More aggression among motorists. It was also immediately clear to me why the few cyclists I met were all dressed in bright signal colors. I was also thinking more carefully about where to pitch my tent.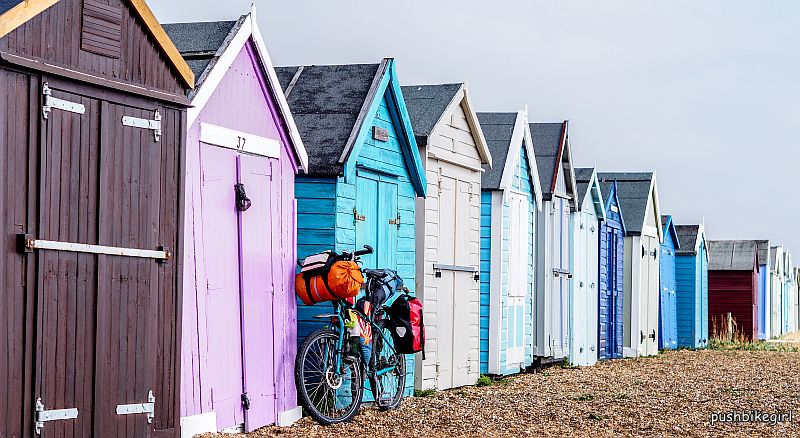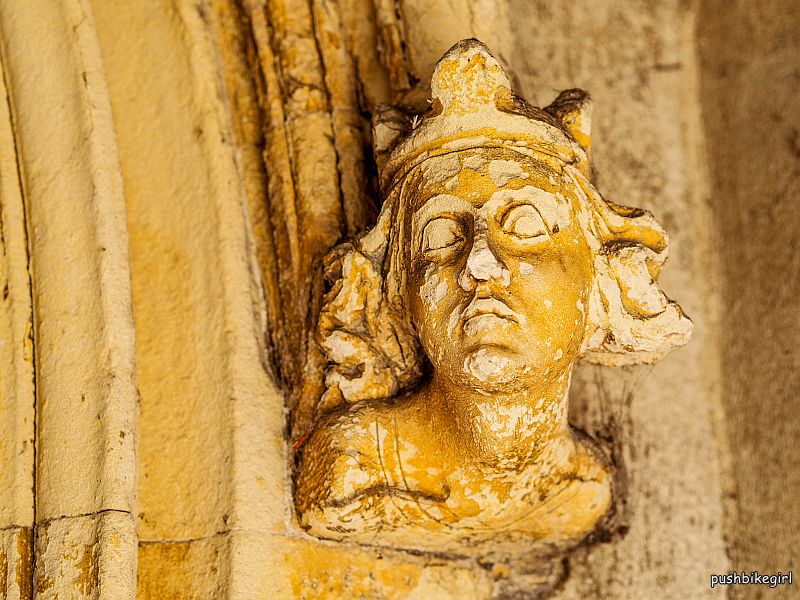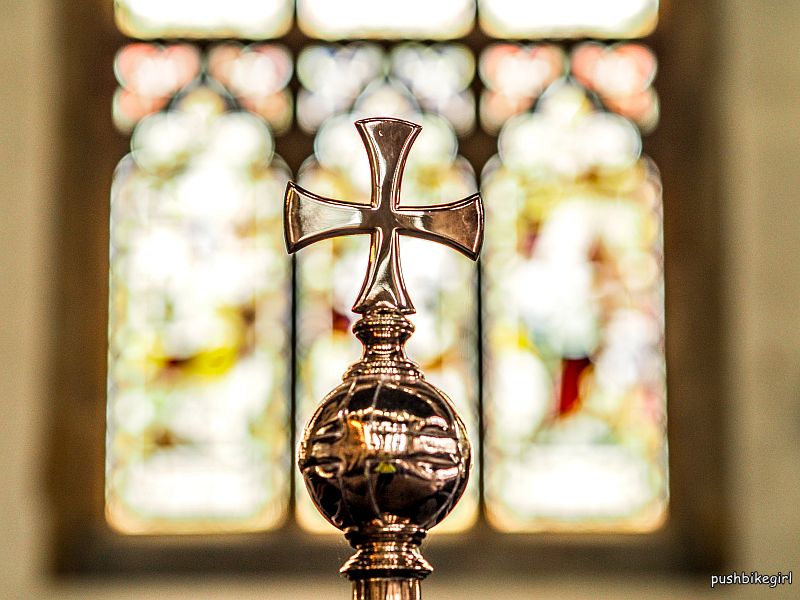 But there were also great quiet tracks, which were really fun. I met a lot of friendly people too and found the mix of characters to be the attraction here.
Cambridge is a rich place. The architecture is pretty fabulous.
Riding along the canals I enjoyed seeing the people living in their houseboats. Of course, I chatted as often as I could. Topics like politics, what people think about Brexit and how they see their future. Certainly, the opinions varied a lot.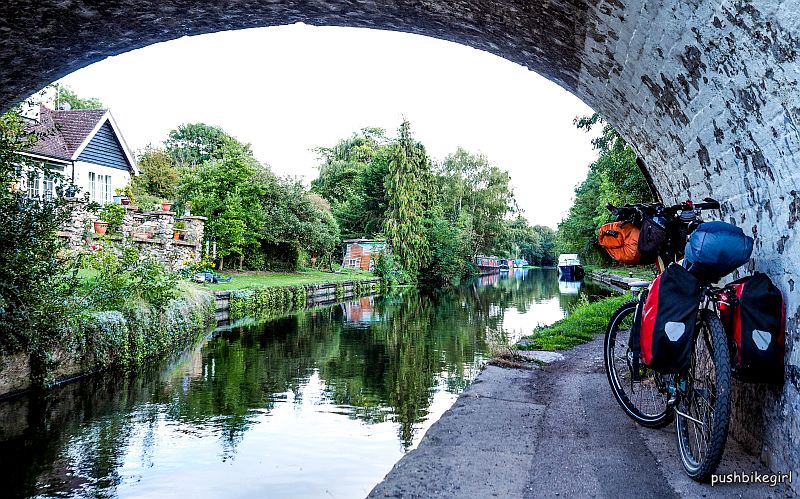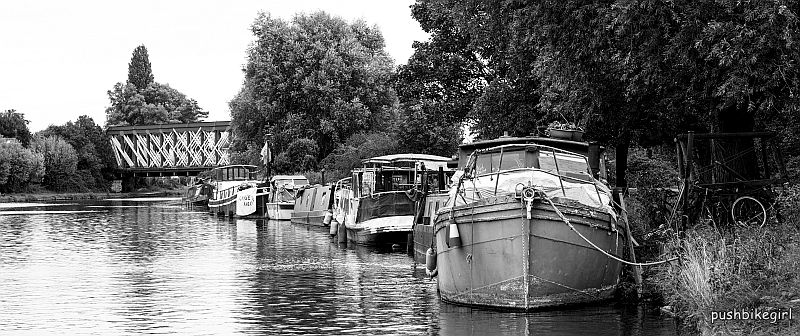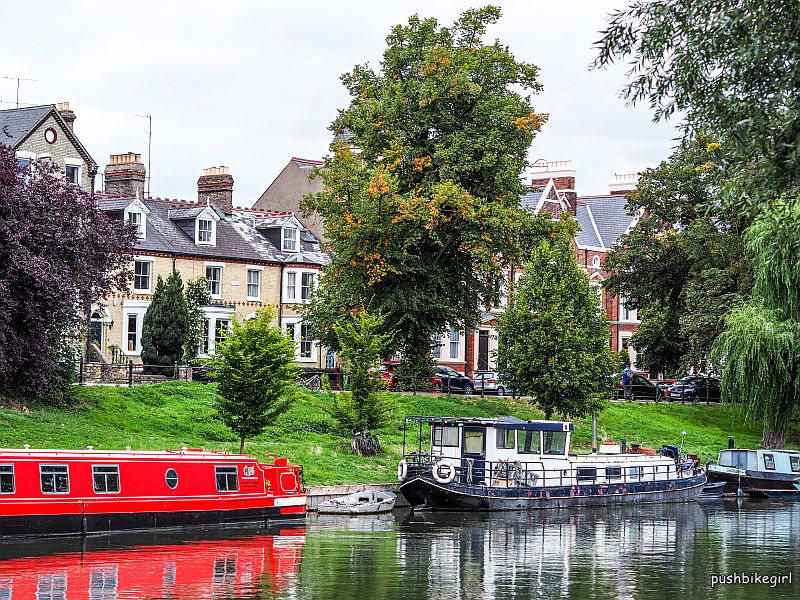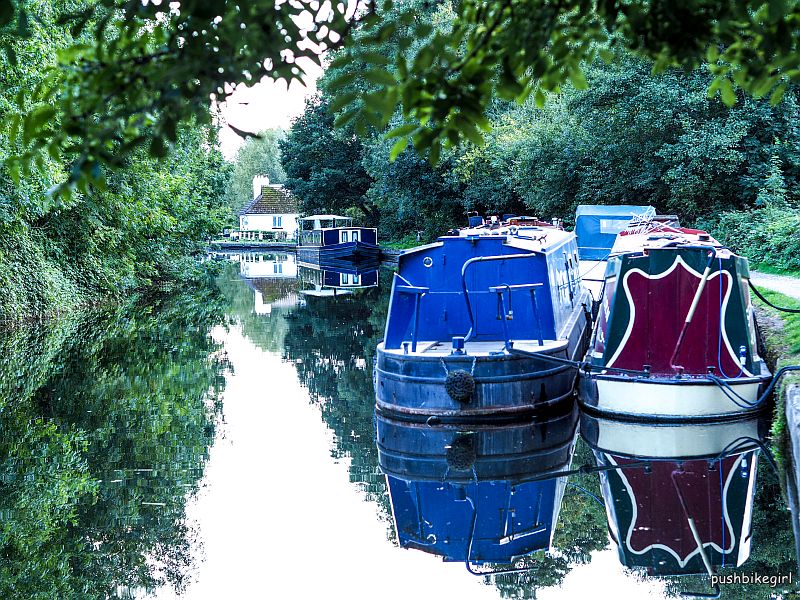 One night I camped in a barn on a farm. The wind was so strong that I was glad for the protection. The farmer wasn't surprised when I knocked on his door in the dark and asked for shelter.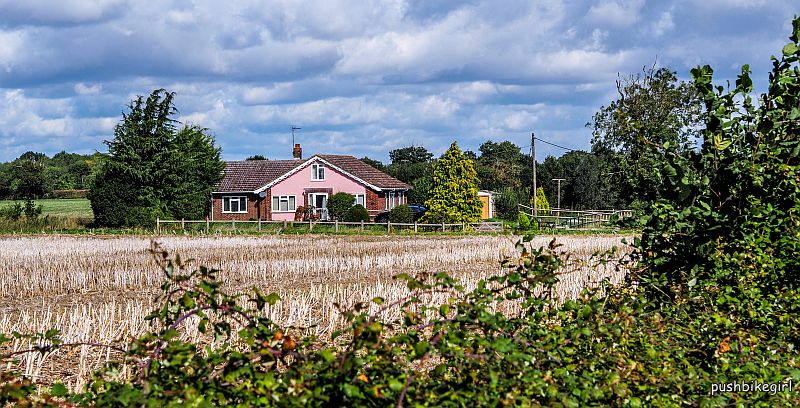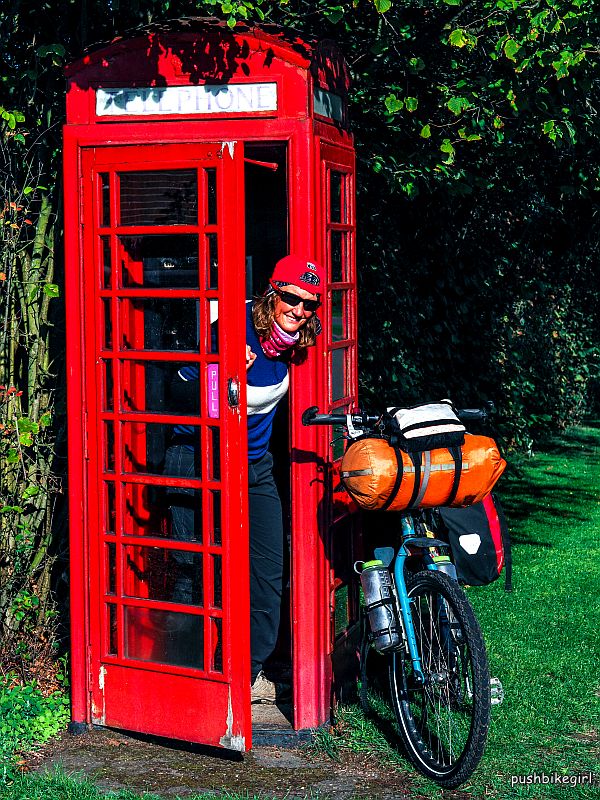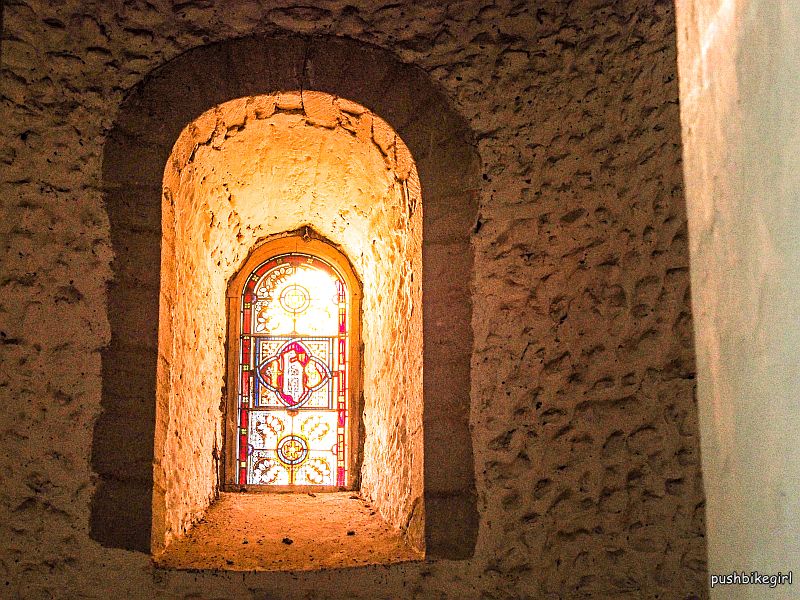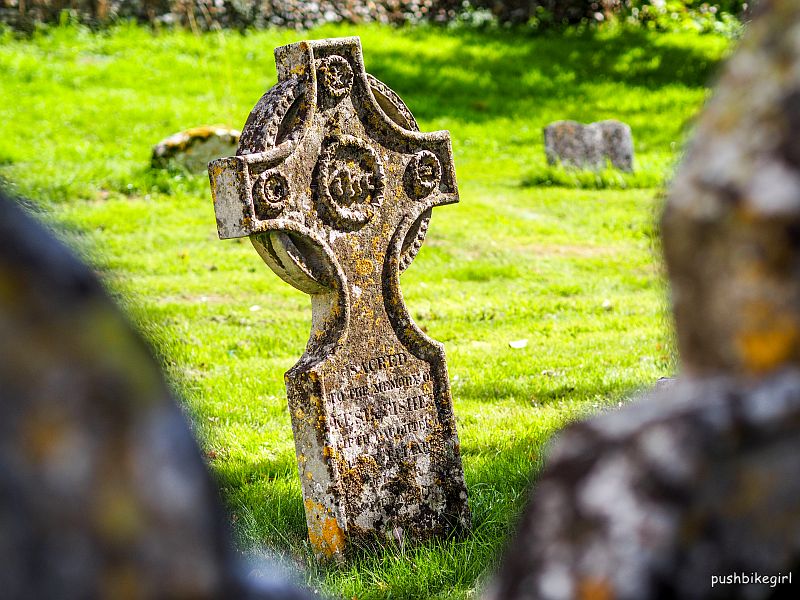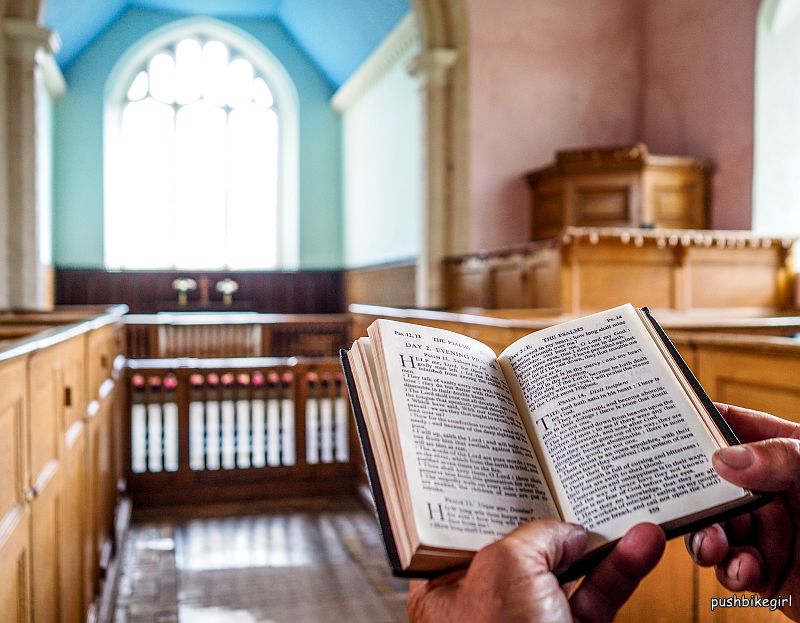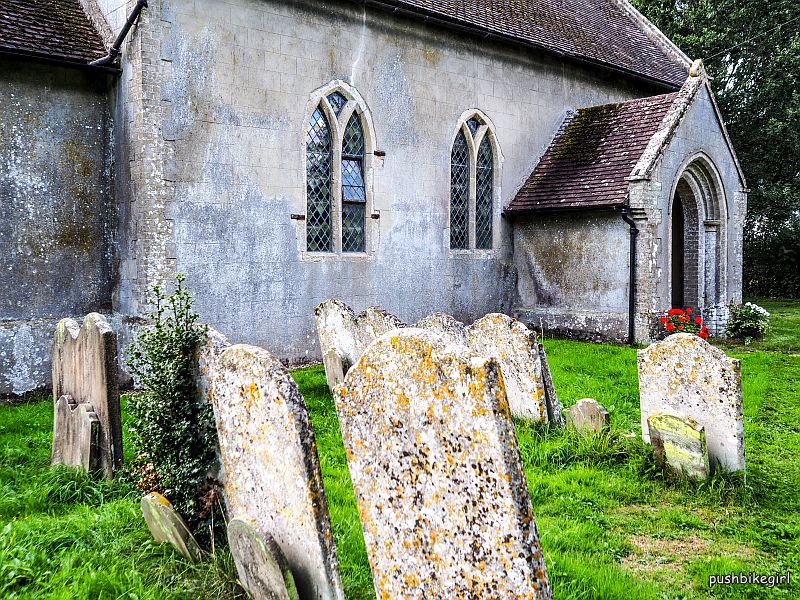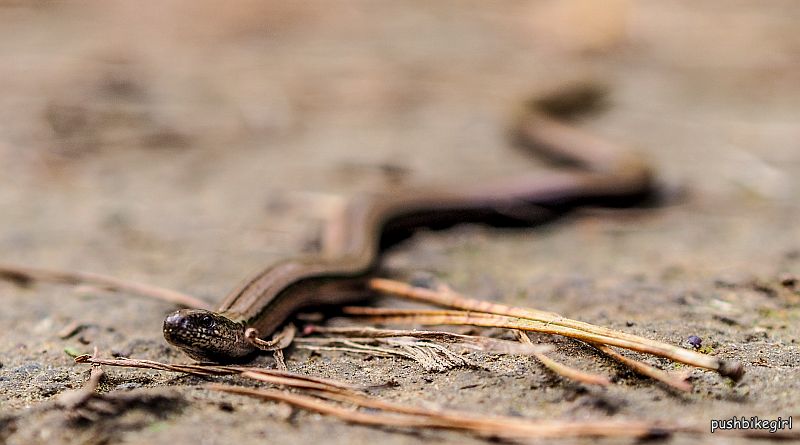 Originally, I wanted to leave France aside and take the ferry directly from England to Spain, but I would have had to book the ferry weeks in advance and that was not what I had wanted. In the end I decided to sail from Portsmouth to Caen and include France in my route.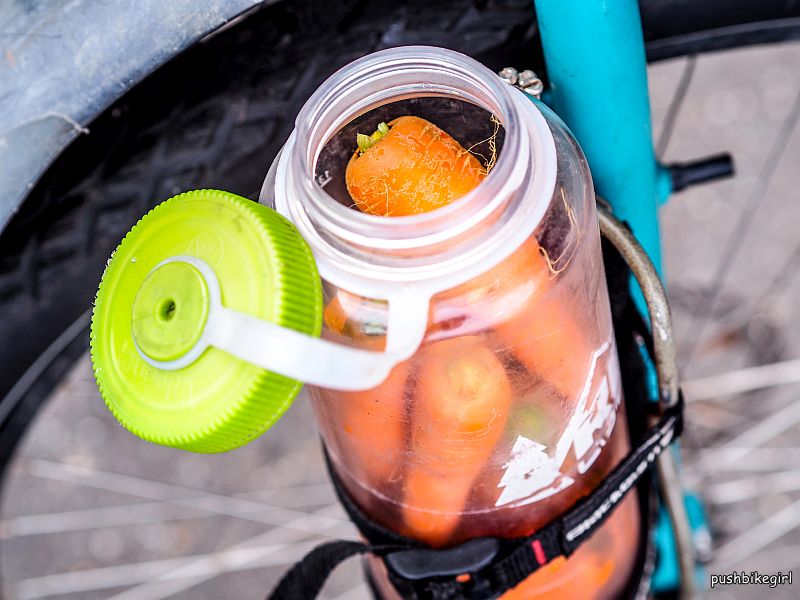 Fish and chips turned into baguettes. And they're great! Just like the other treats you can find in the Boulangeries.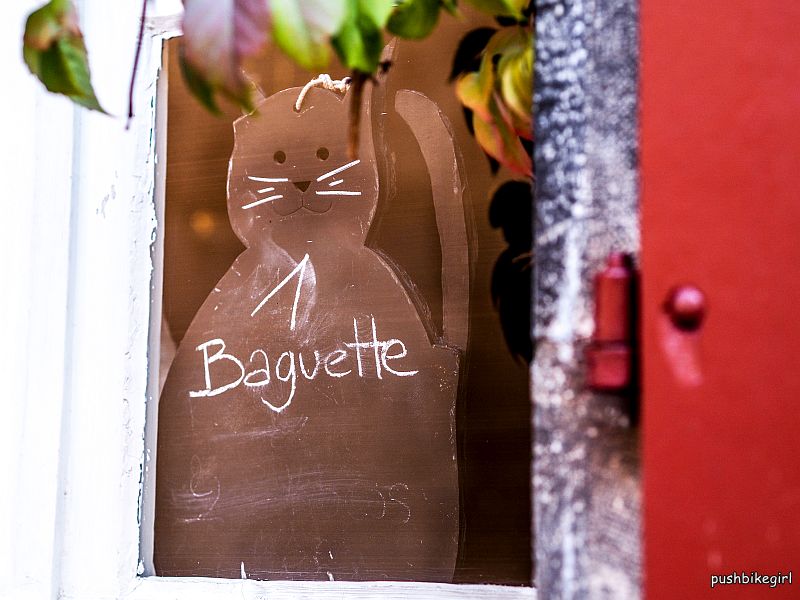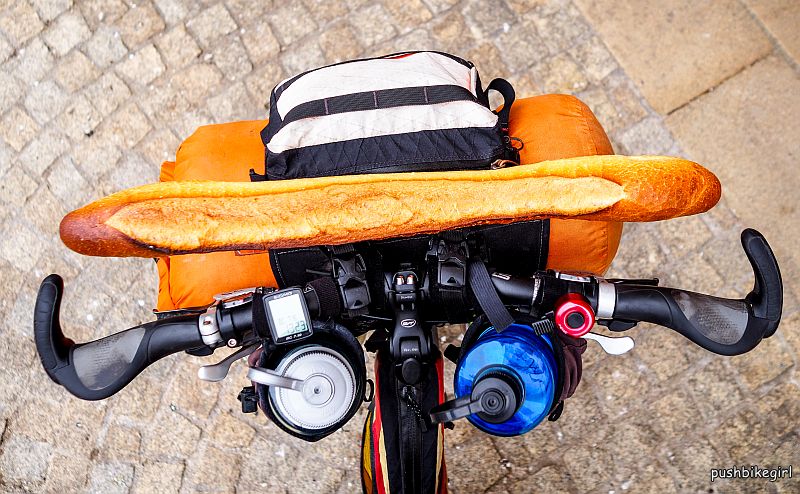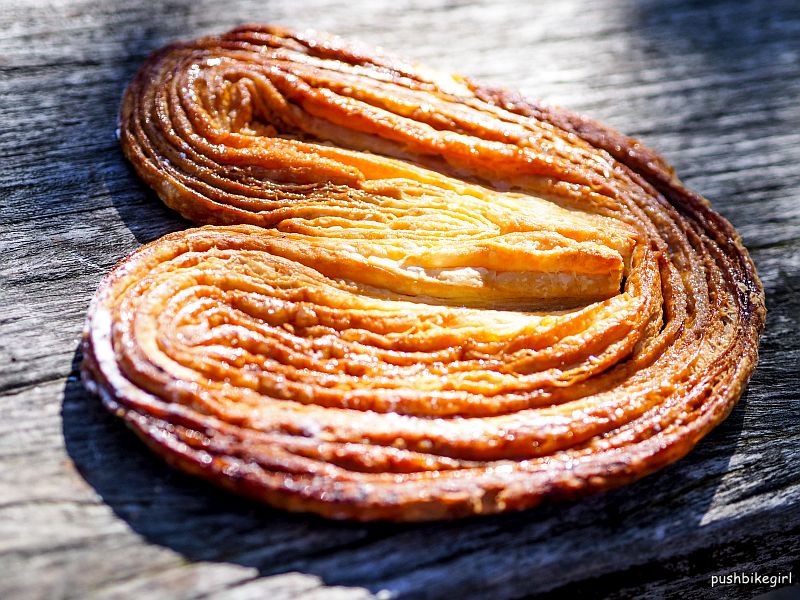 From Caen I followed the GR 36. One of the many GR hiking trails that can be found everywhere in France. But after three days I left it. The trail had its charm but wasn't worth the trouble. The area was simply not impressive enough to snake my way through France forever. After all, Europe was only to be the gateway and not the focus of my journey.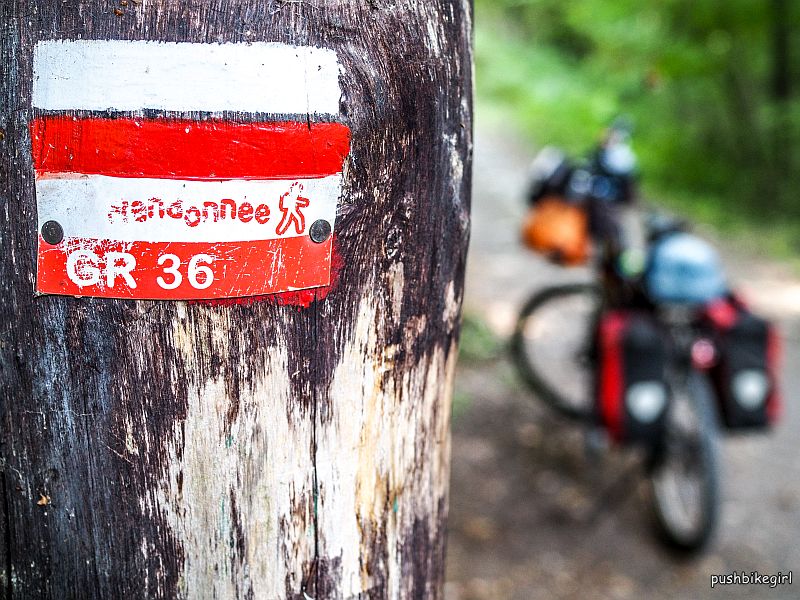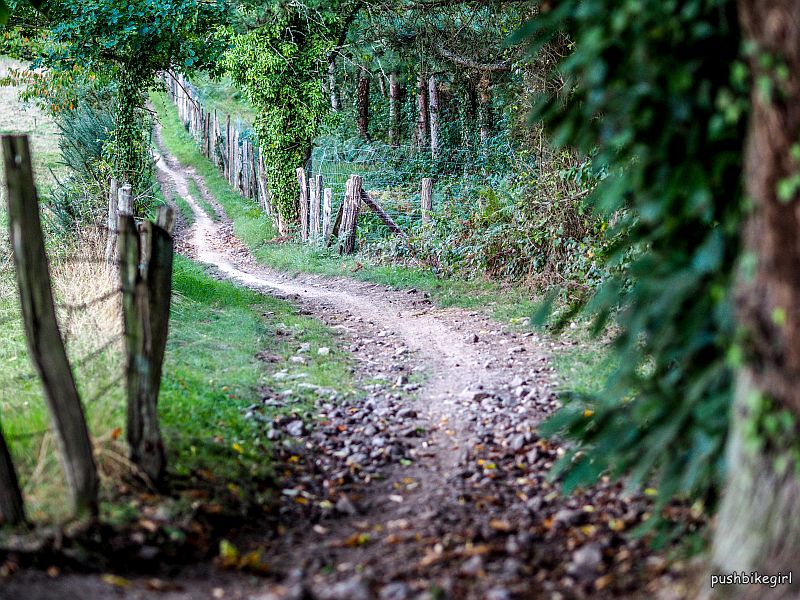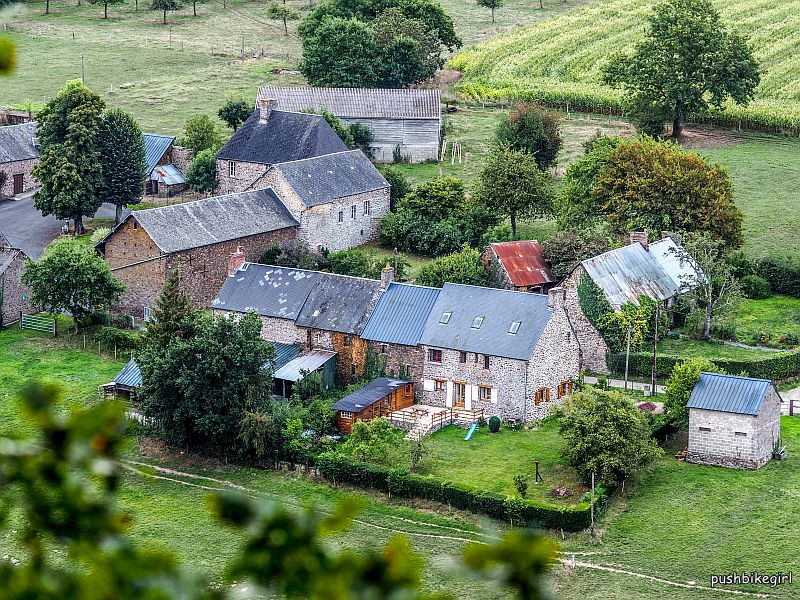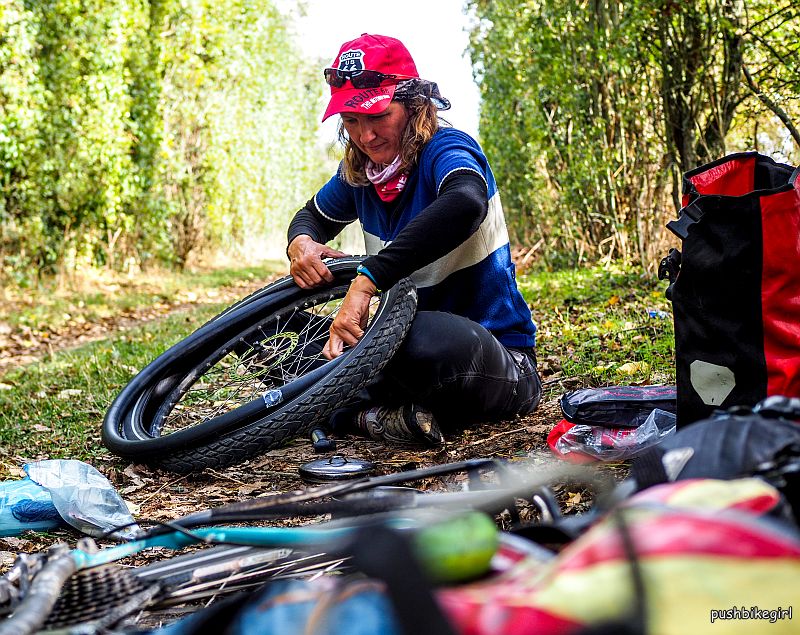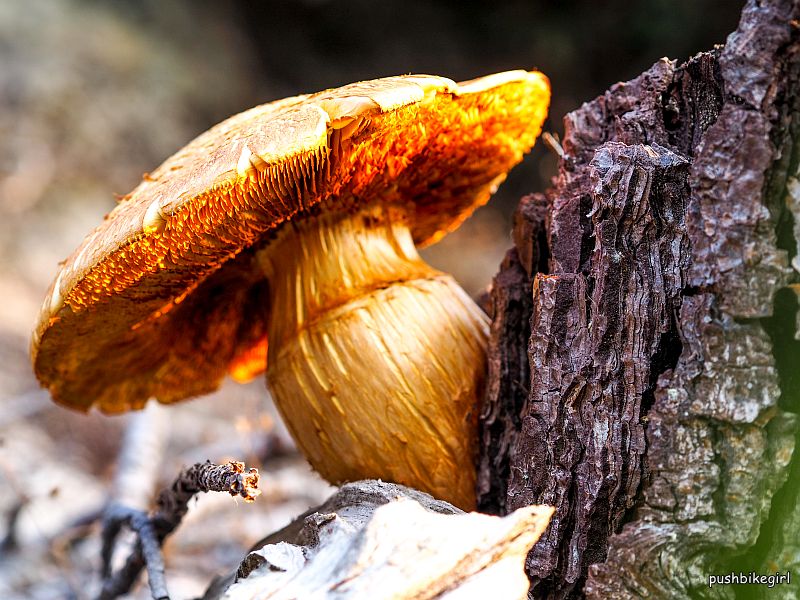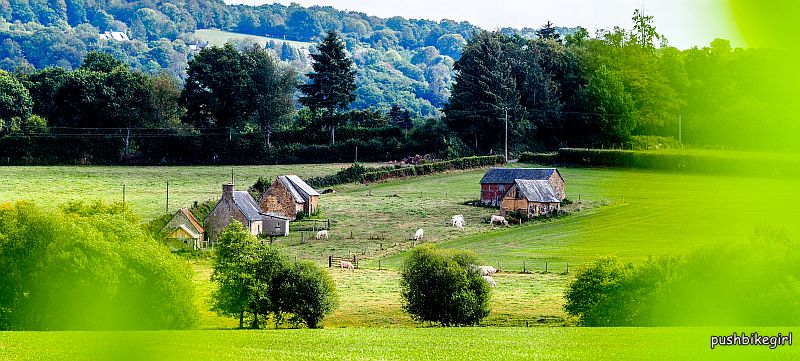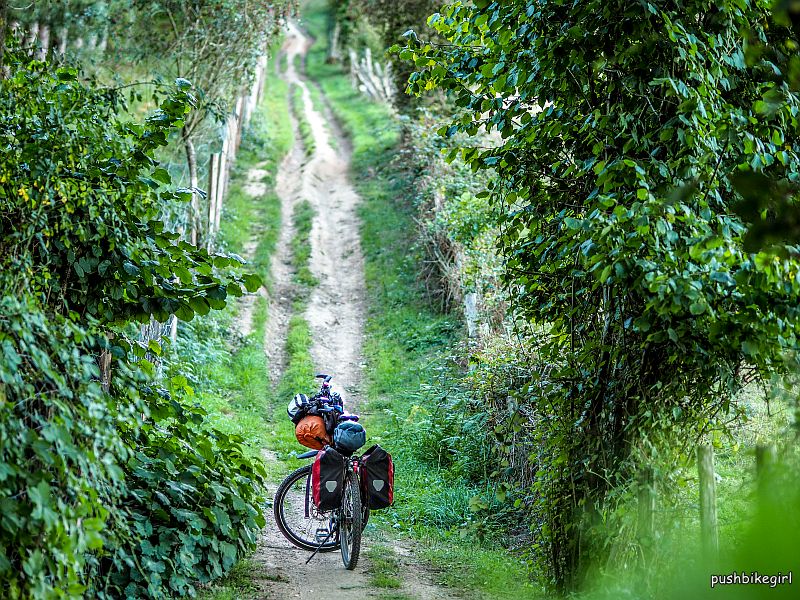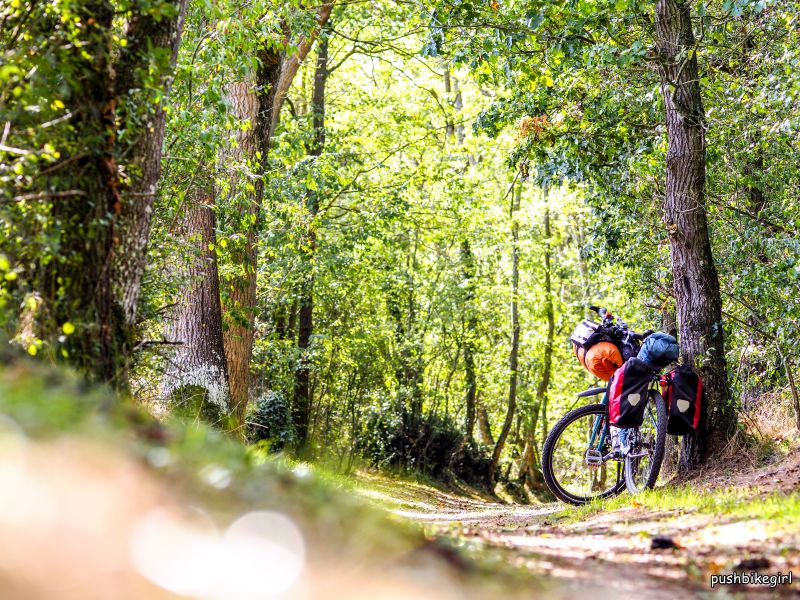 But I was happy for the change and that's exactly what makes a bike trip so attractive again and again. Sometimes gravel and dirt roads. Sometimes small paths on which I might have to carry or push the bike and then again tarmac roads on which I can make kilometers. Sometimes it goes through the forest and then again through great cities. Every day is different and that is a fascinating thing.
La Suisse Normande or Swiss Normandy was a welcome interruption to flat regions. Hilly countryside and interesting stone houses and a lot of space.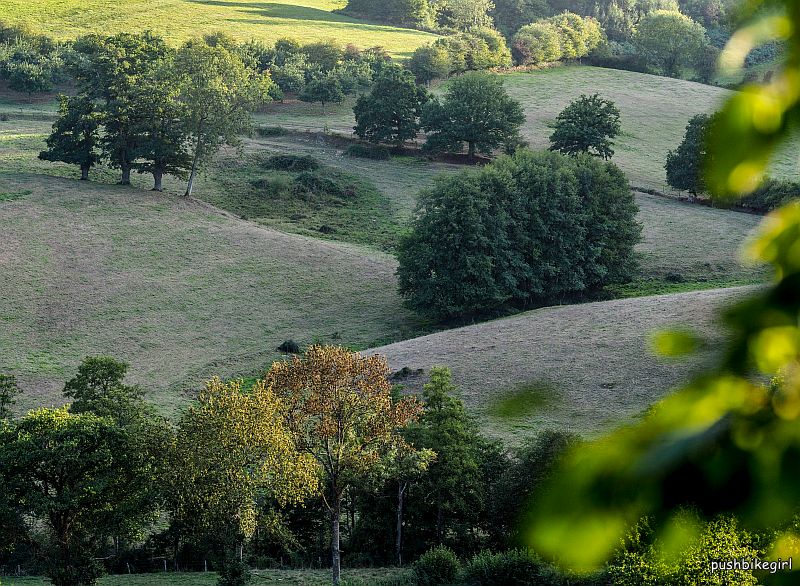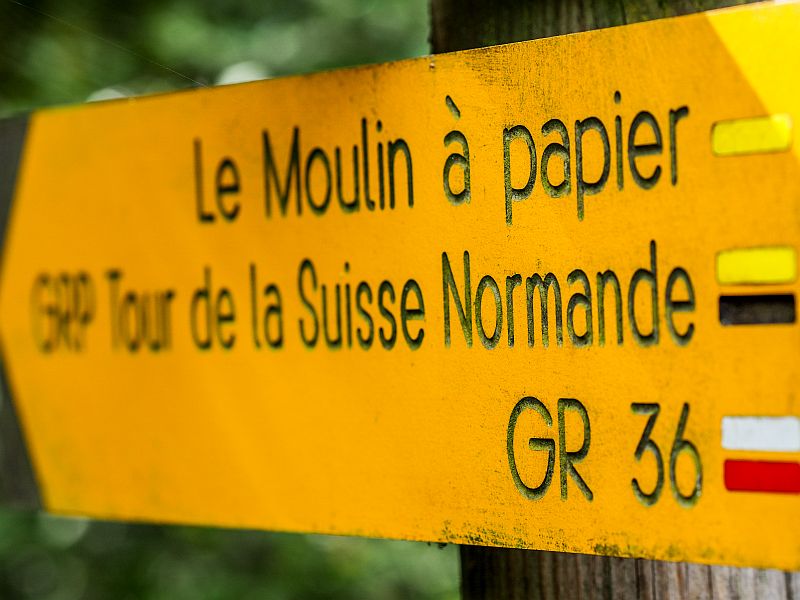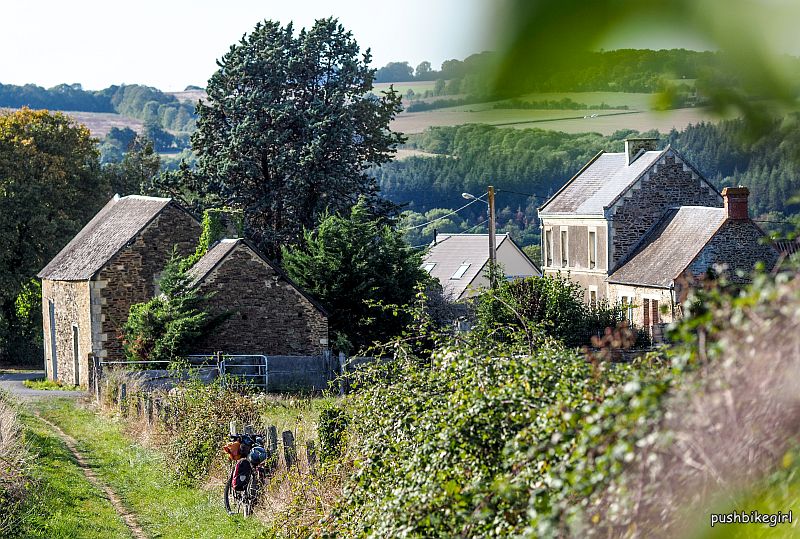 One night I camped next to a church. Somehow, I found it inappropriate to spend the night directly in the church, although it crossed my mind for a moment. So, I camped in front of the small chapel but had to move into the church at about four in the morning because it got so stormy that I thought it would tear the tent apart.
Although I have stayed many nights in several places of worship around the world and I am not a believer, I have to say that I felt awkward pitching my tent there. Definitely my first night in a church.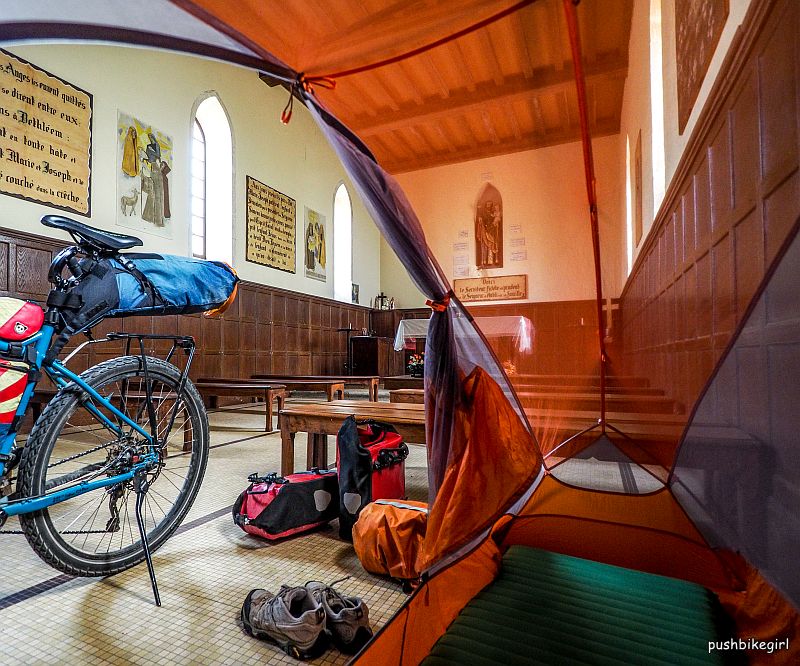 My new way of keeping busy while cycling is to listen to audio books. I have a small speaker that provides me with stories all day long. Great, I can finally hear books I wouldn't read otherwise, because it would be too exhausting for me to read them after a long day on the road. Really super.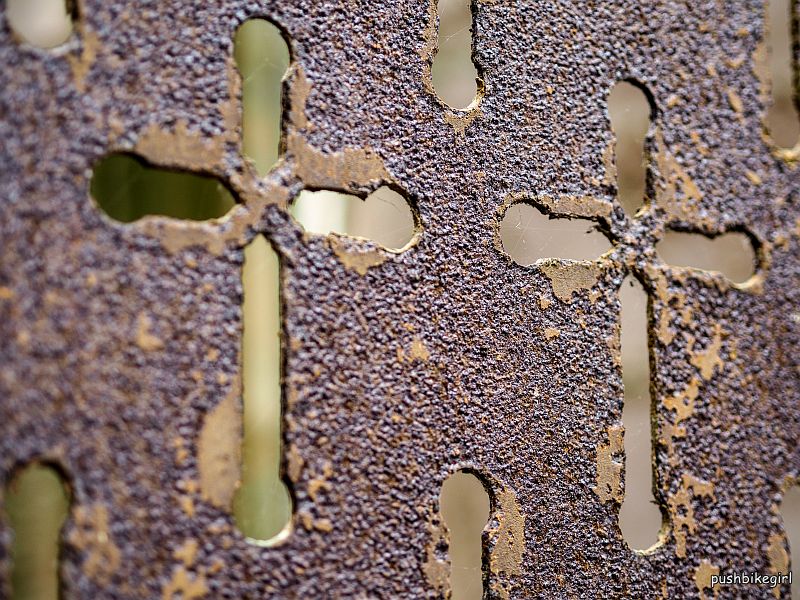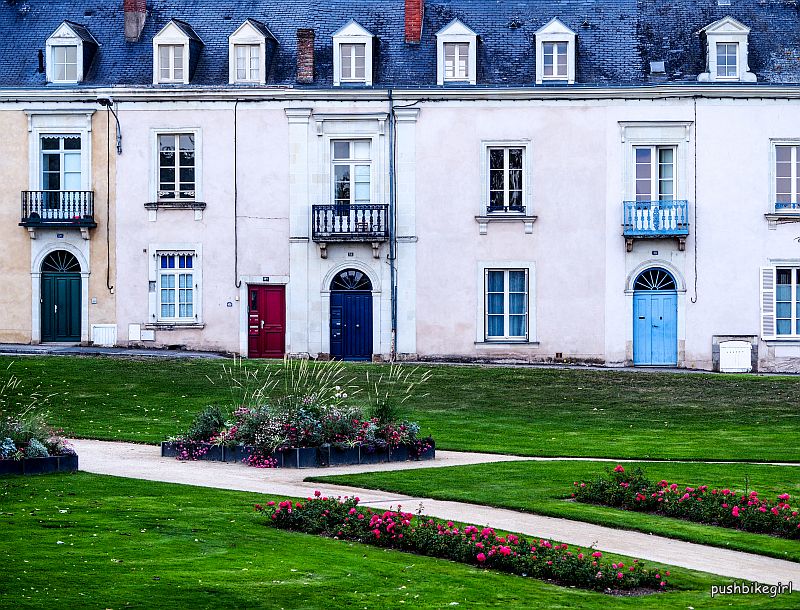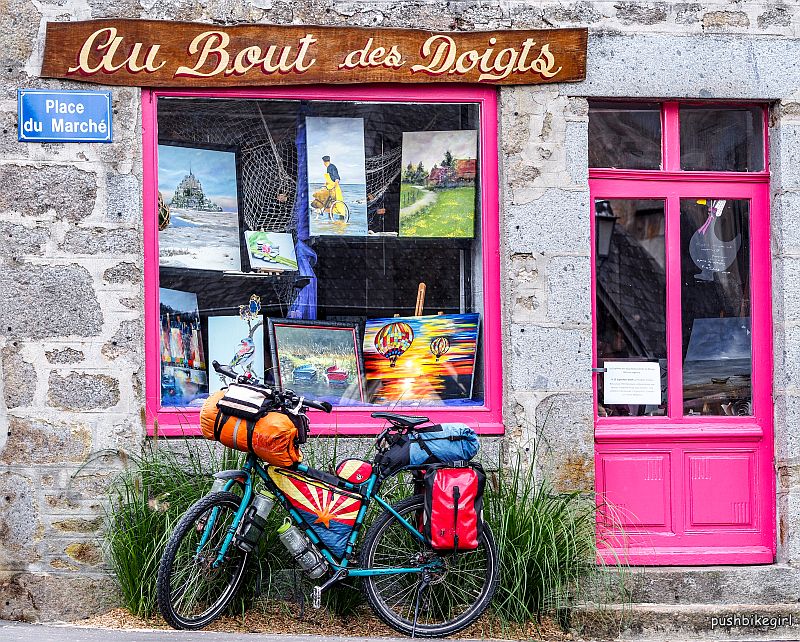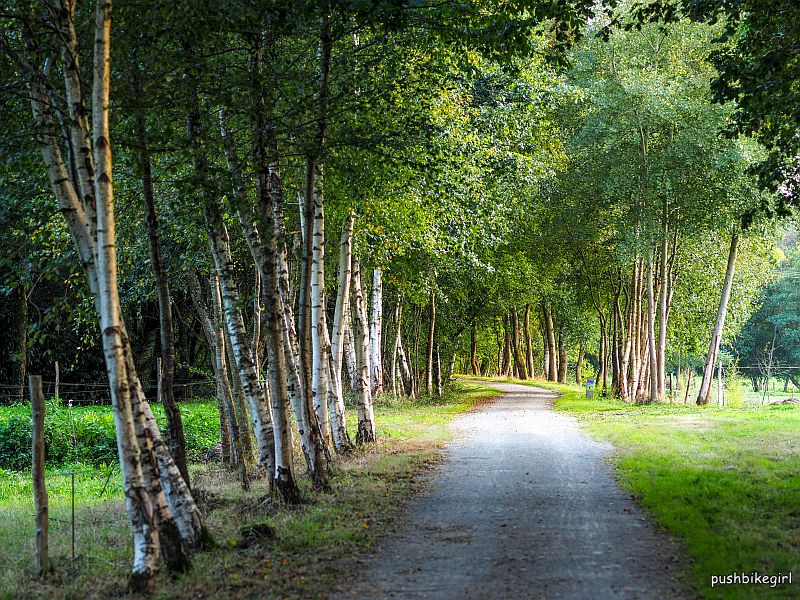 The French are very polite. "Bonjour madame" is what I hear over and over again. Very friendly service no matter in which store I walk into.
From the Loire Valley I went to the Atlantic. More flat landscape. Corn fields, sunflowers and avenues with trees. In addition, river landscapes and many small villages.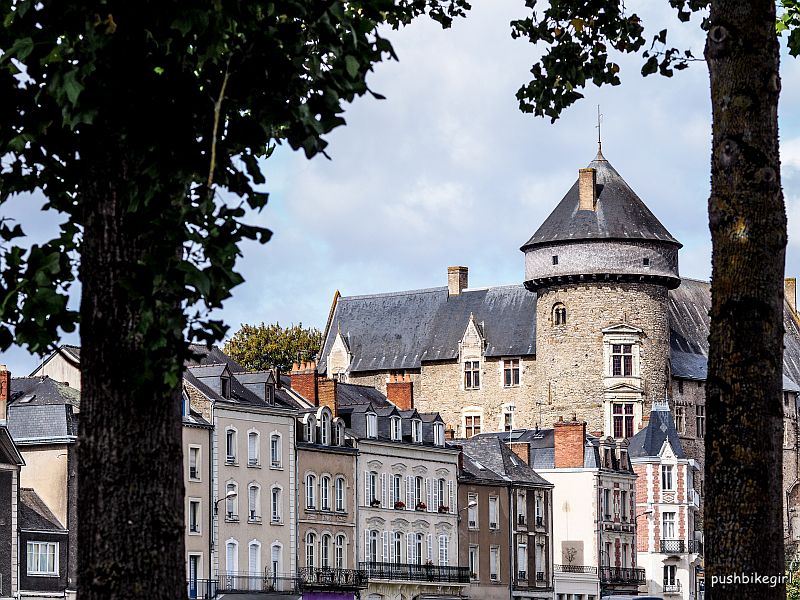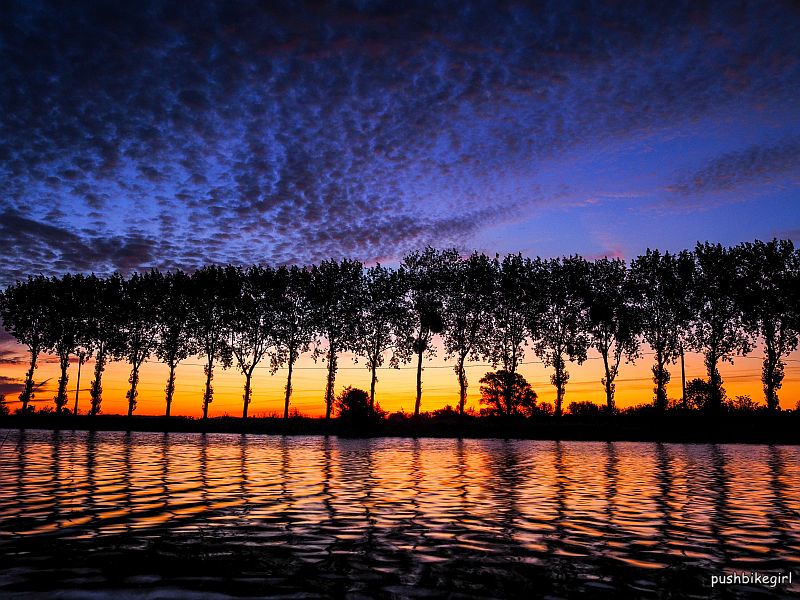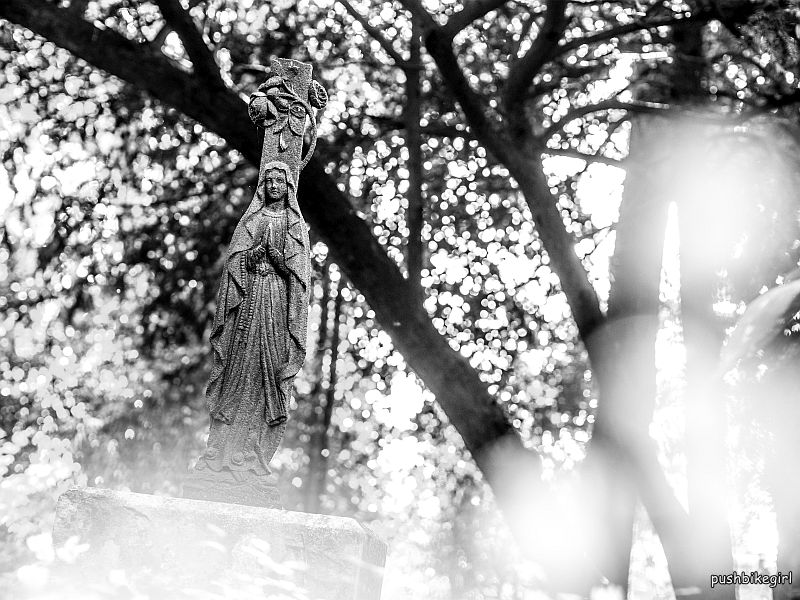 It began to rain and I tried to find a shelter for the night. To be exposed to the crackling sound of rain on my tent all night sucks and I always try to avoid it if possible.
In a city park I found a dry and wind-protected place covered with a plastic tarp and called it home for the night.
I never thought anyone could find me there until a car drove up at 3am and the driver asked me to leave within 5 minutes, otherwise he would call the police.
I have no idea who the man was. I also don't know if this city park was maybe a private park in the end. It really didn't matter anyway, I had to move. I packed up in lightning speed and searched for a new spot in the pouring rain.
To find a tent spot in the dark is no problem. But it was so windy and so rainy and so densely populated that it was not quite so easy. I rode around for more than hour and ended up at an official camping site. When my tent was finally pitched it was 5 o'clock in the morning.
When I woke up I found myself in a nest of beetles. The whole tent was full of insects. Well, some days are simply less good than others.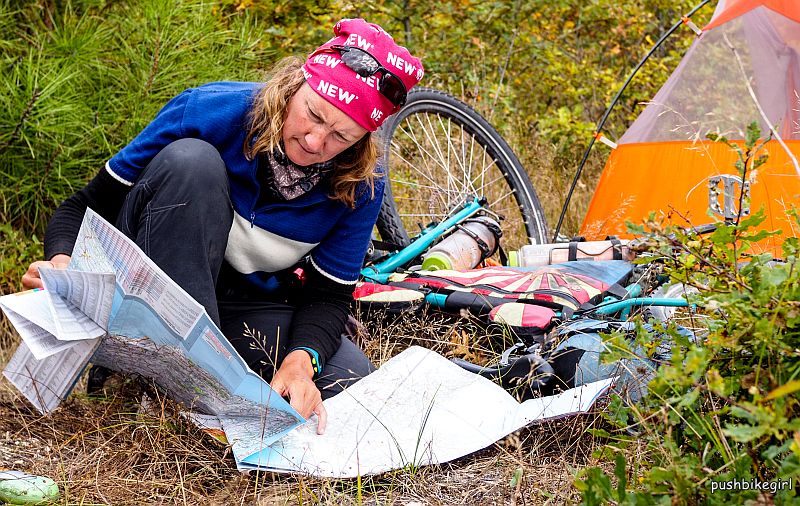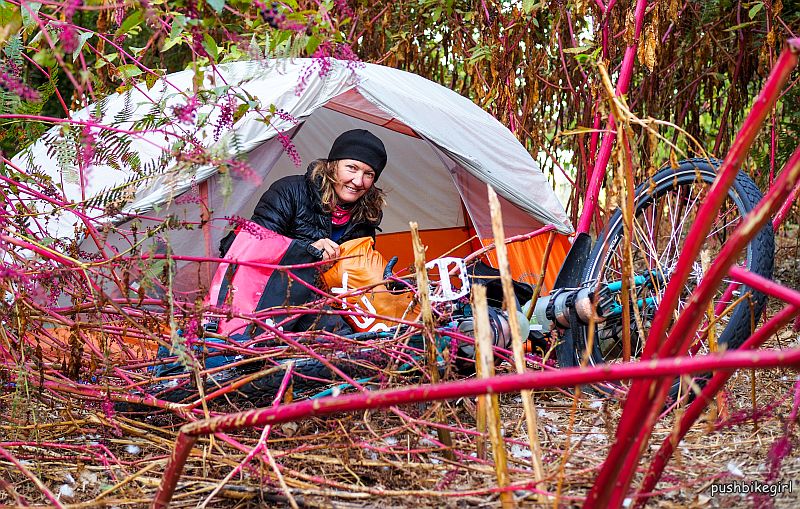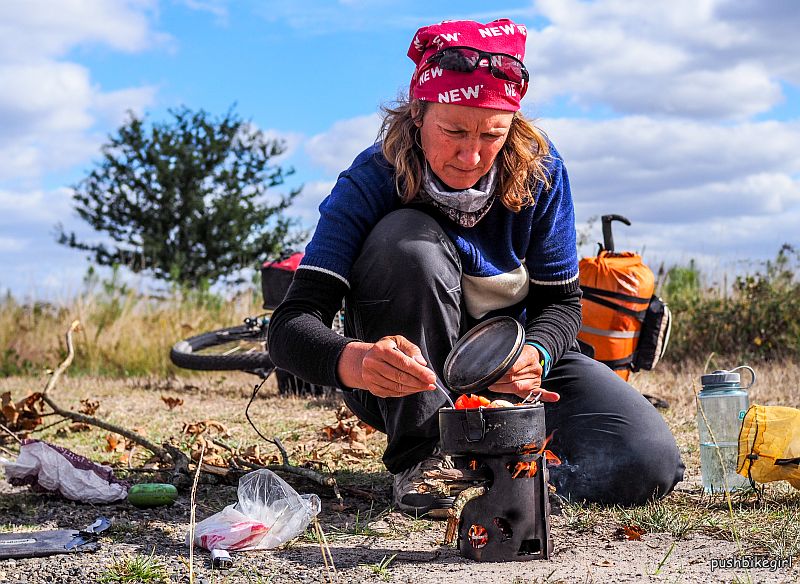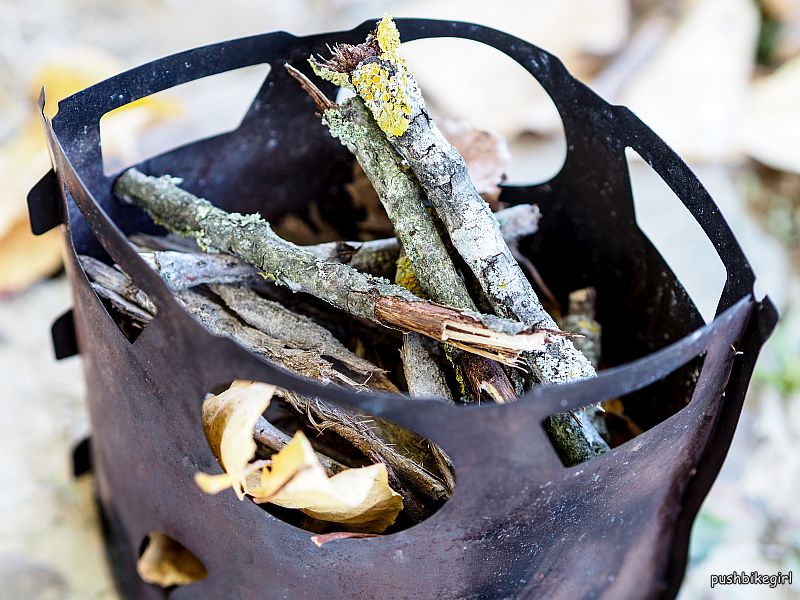 The next night I was surrounded by wild pigs. A whole pack, altogether six animals. At first, I thought who let their dogs out into the forest, but the noises didn't sound like dogs at all and when I opened the tent it was a bit unnerving seeing the critters so close to me.
But they didn't care about me at all. They only ate with relish the cones from the fir trees and soon disappeared.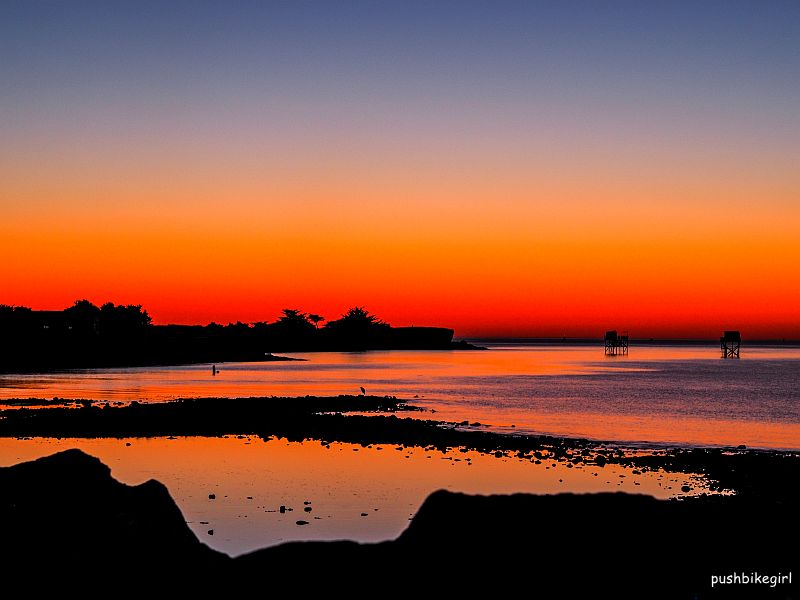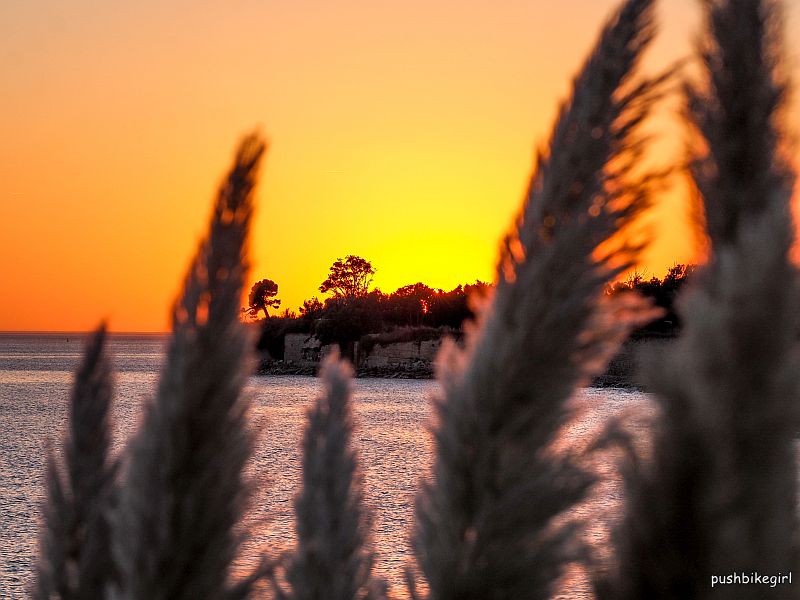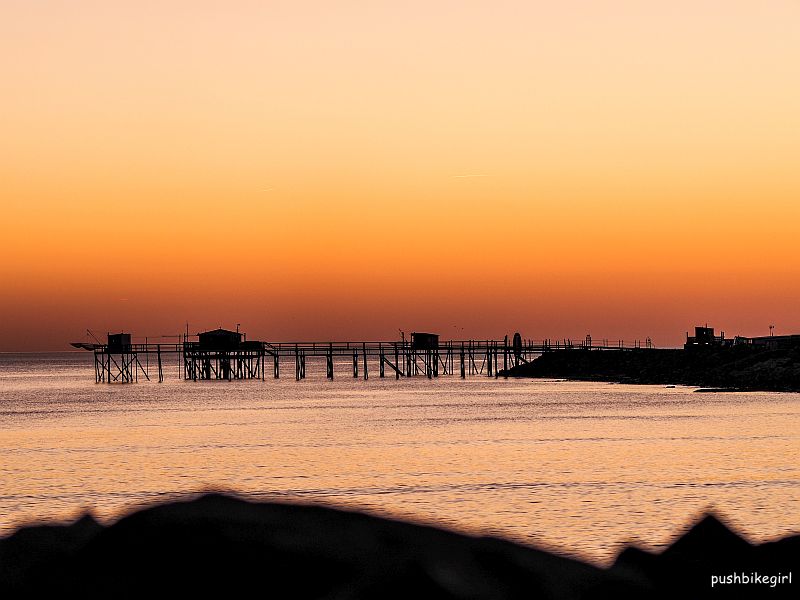 The city of La Rochelle by the sea was bursting with wealth. At the port there were more yachts than bicycles in the city.
On the well signposted Eurovelo 1 cycle route I rode further along the coast until I had had enough and cycled inland to find a prettier landscape in Gascogne. An interesting area and very sparsely populated.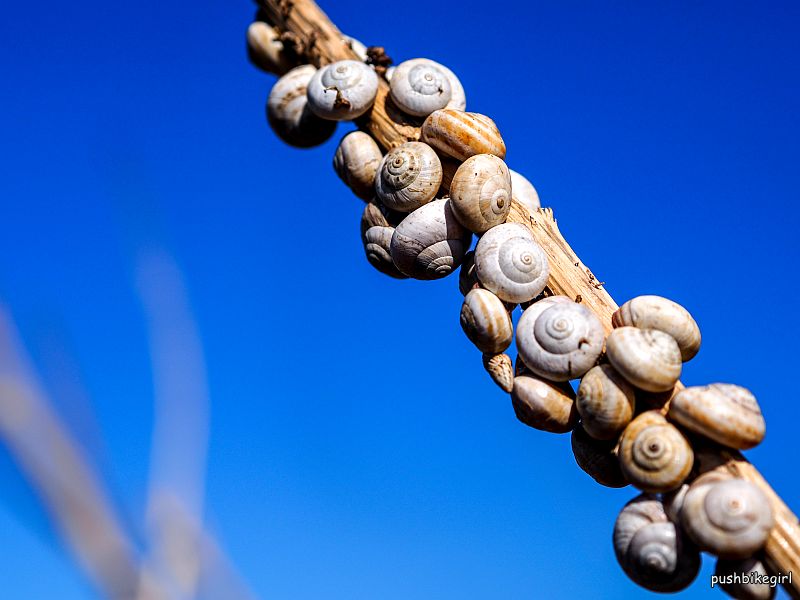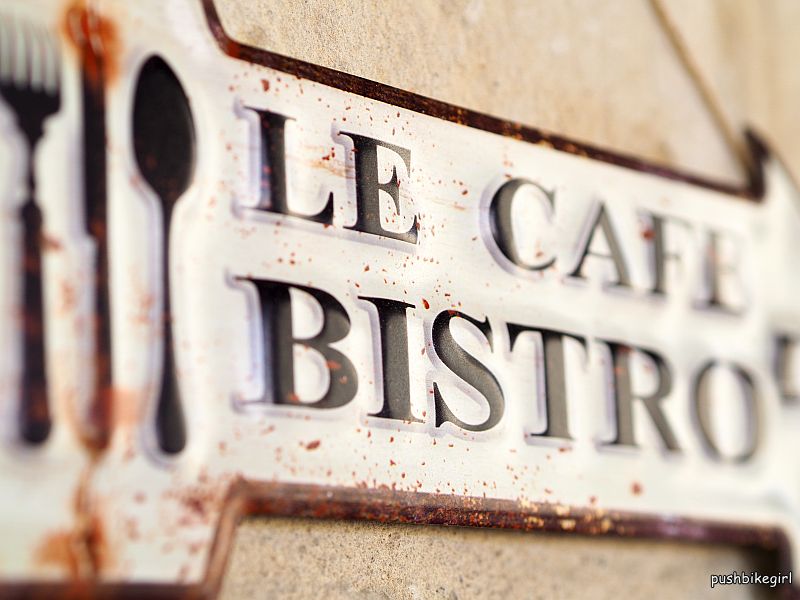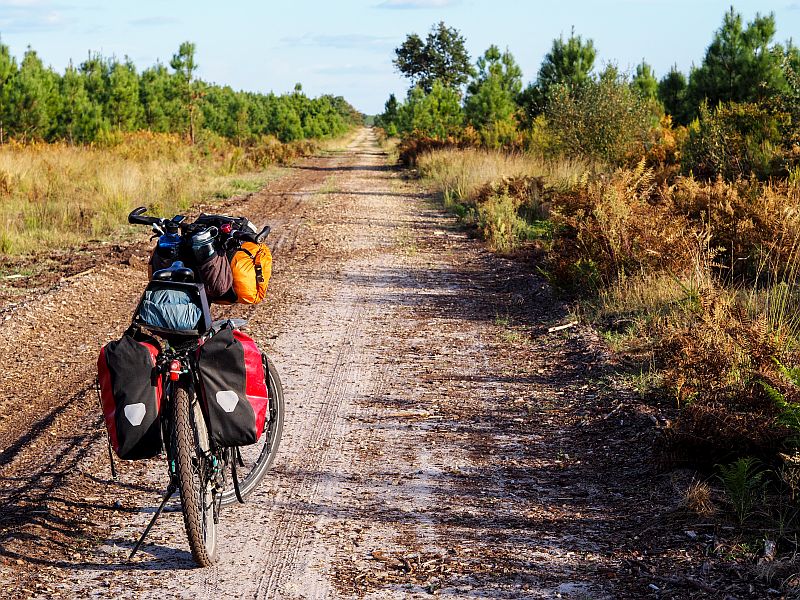 At a house I asked for water shortly before darkness and was immediately invited to stay. A German lady with a Frenchman. They both had lived in Africa for 8 years. We had a lot to tell each other.
A shower and once again a comfy bed rounded off the day.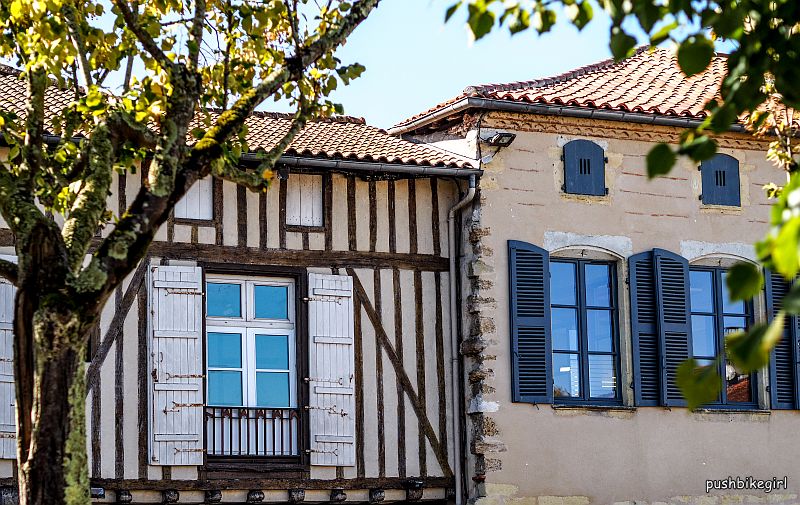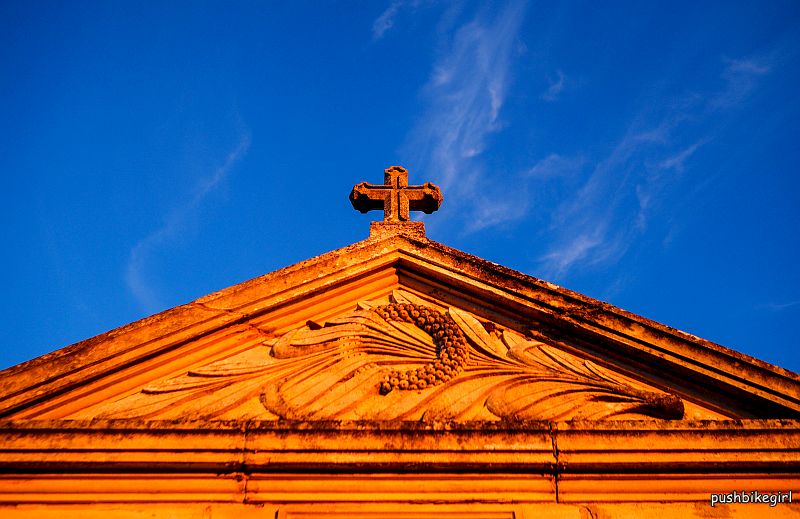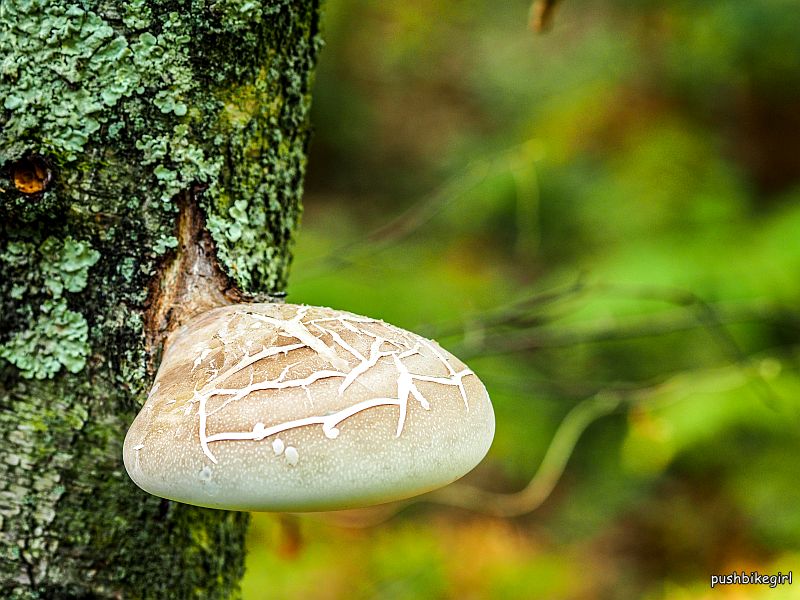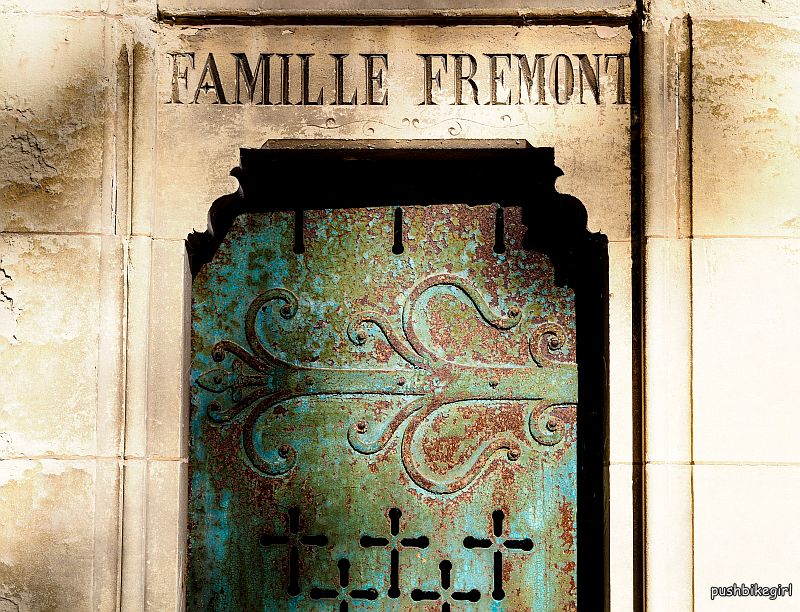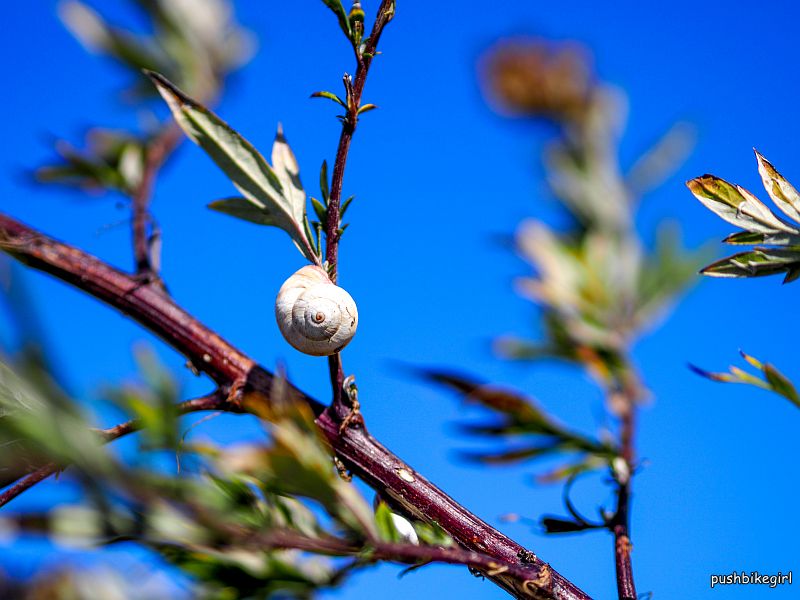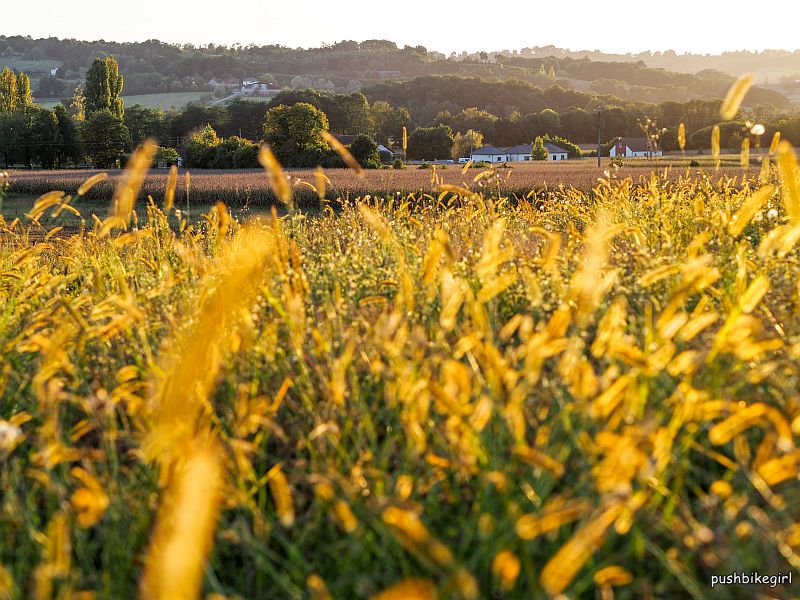 The closer I came to the Pyrenees, the wetter and colder the nights became. Every morning I had to let my soaking wet tent dry or unpack it in the course of the day to dry it in the midday heat. Also, my sleeping bag and pad were always damp.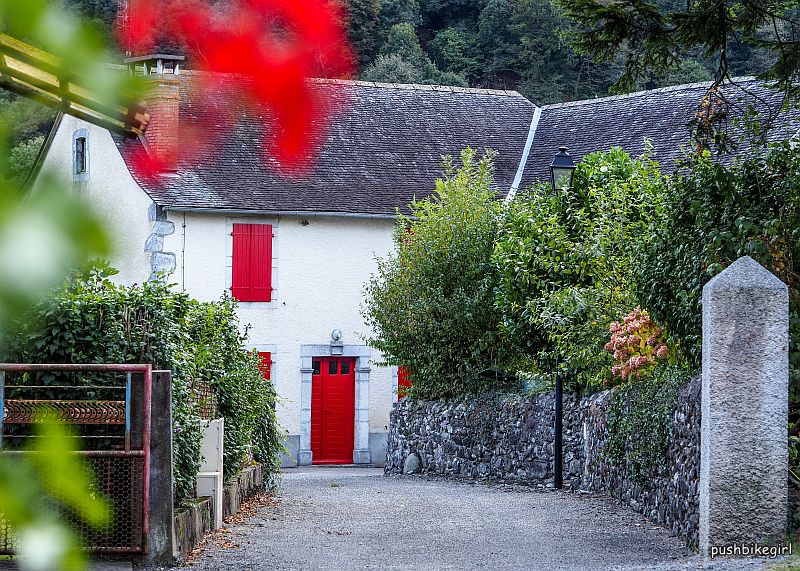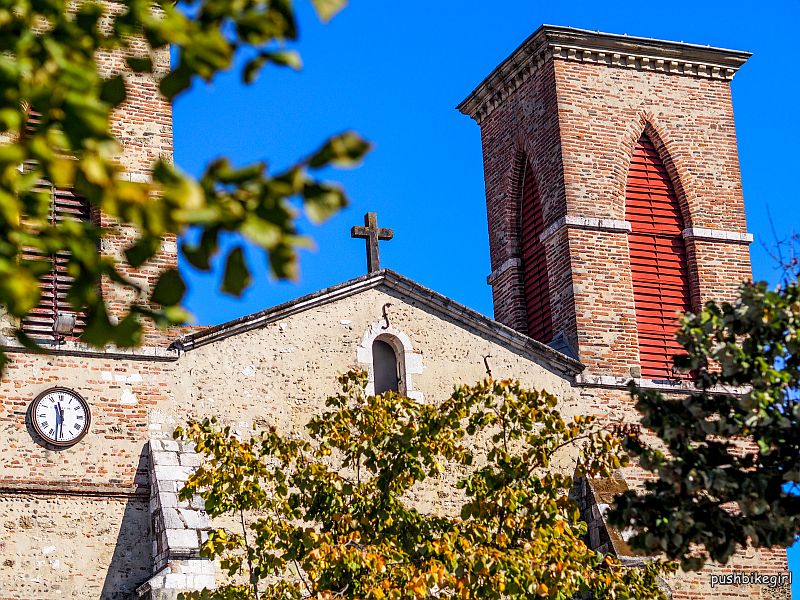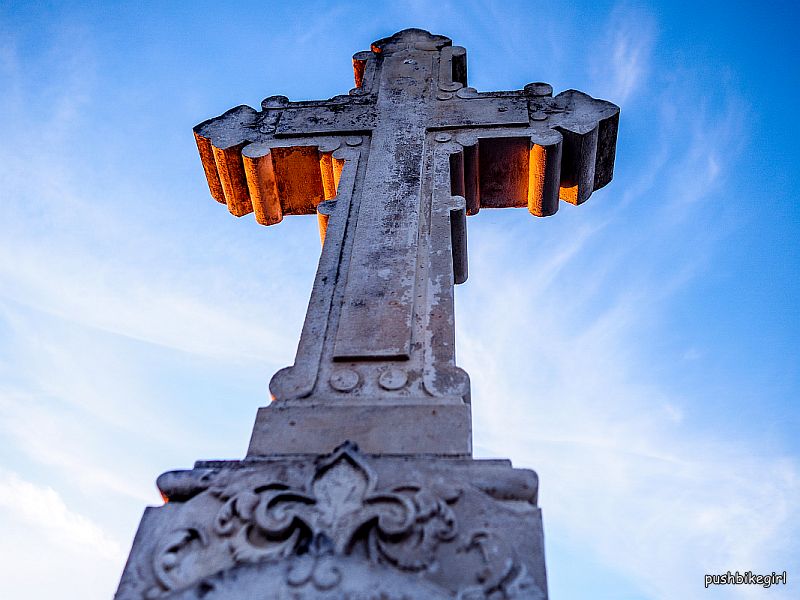 Now that I had been on the road for 6 weeks and had not been able to enjoy many exciting conversations, I longed for a place where I could stay a few days. A place with interesting people that I could talk to.
By chance I came across the Camino de Compostela at the foot of the Pyrenees in Sarrance. The pilgrim's way to Santiago. But here I did not only see the signs as in many other regions which I had passed through, no, I saw an actual pilgrim hostel for the very first time. A monastery in the middle of a small village. I liked it immediately. Some of the people I met here had come and ended up staying for months – others even for years, an easy place to get stuck. The weather was so bad that I settled down there for a few days.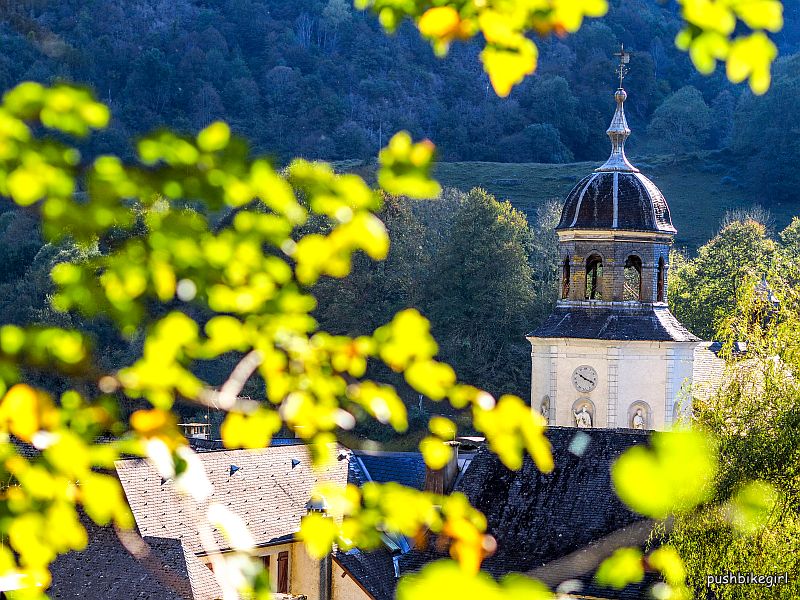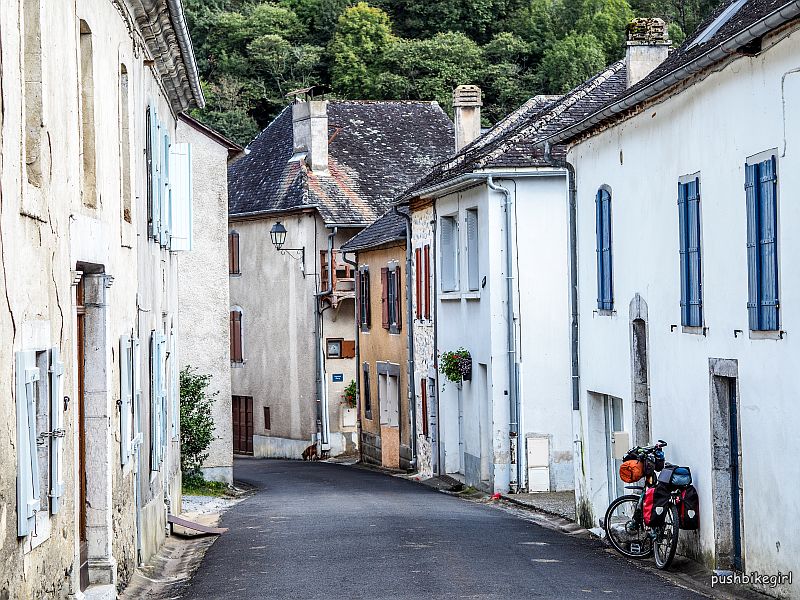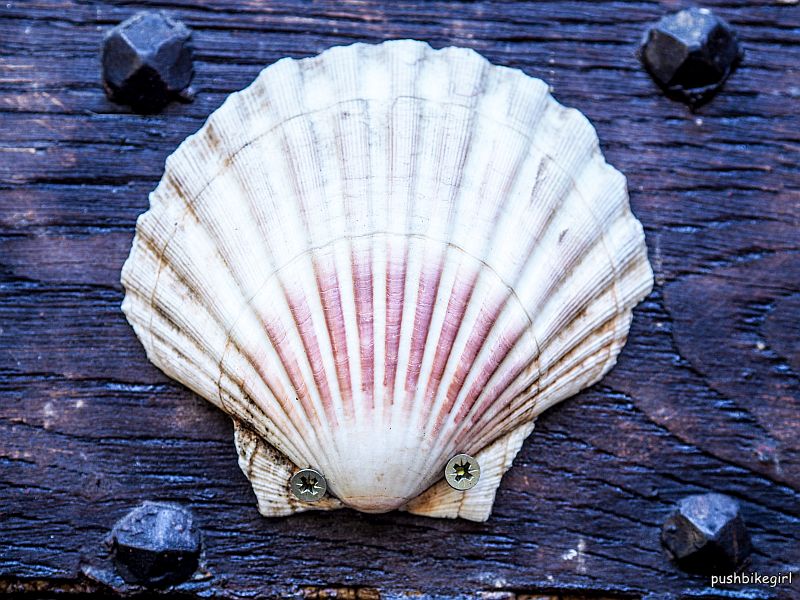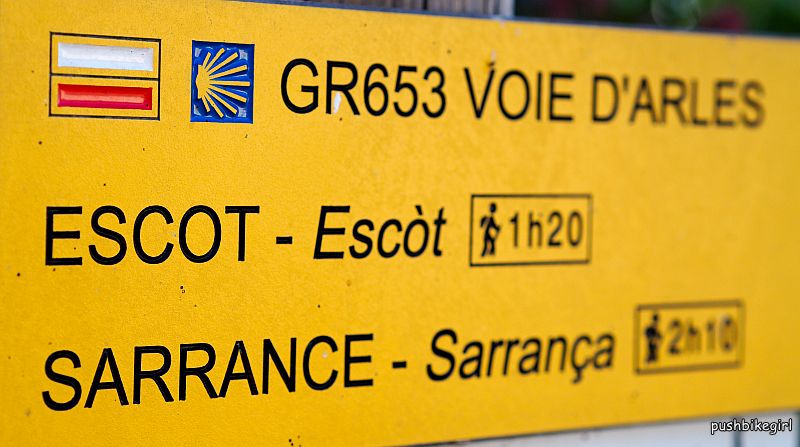 I helped in the kitchen, talked to all the new arrivals. I philosophized about God and the world and noticed that almost every wanderer had his little package in his backpack. His very personal life package which he or she had to process for himself. One does not seem to walk the Camino for no reason.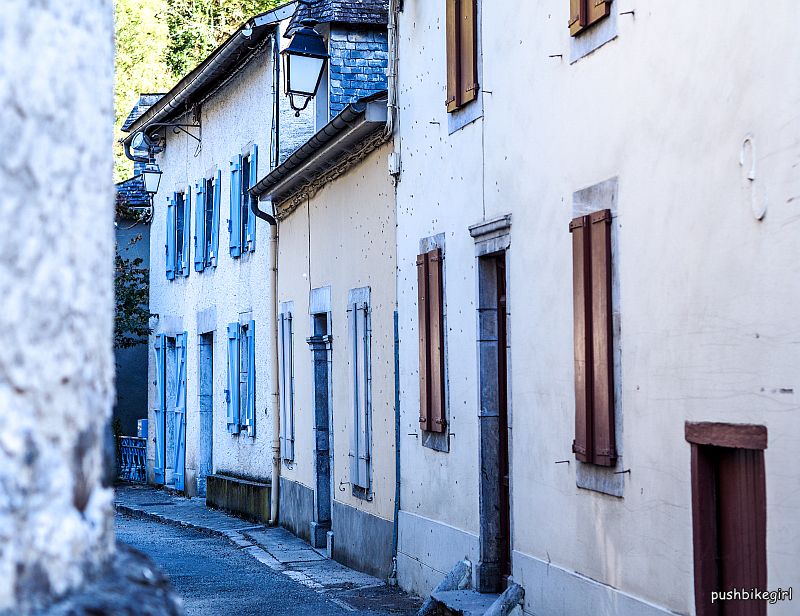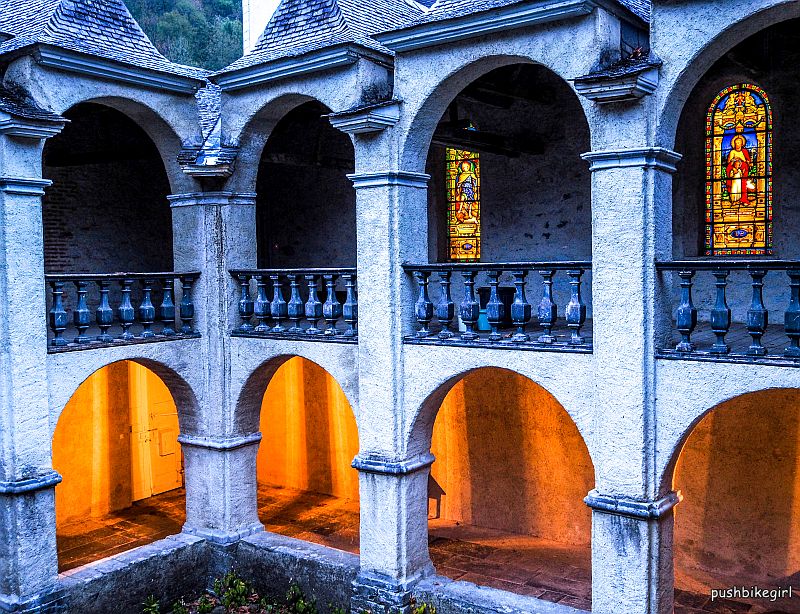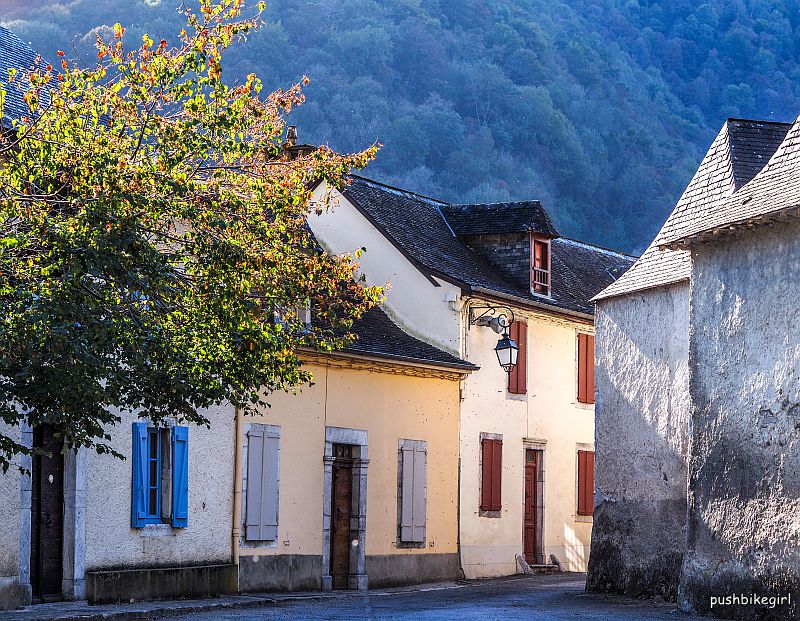 They spoke openly here. People shared their worries and thoughts. It was a good place to be, interesting, a community full of common interest.
People from all over the world – exactly my thing.
And I was introduced to playing boules. I took note of the churchly customs, but did not pay any further attention to them. Pray before the meal is the custom here. Every day a small Holy Mass takes place etc. But nobody is forced to take part. Some pilgrims also told me that they were on a spiritual journey – but not as Christians.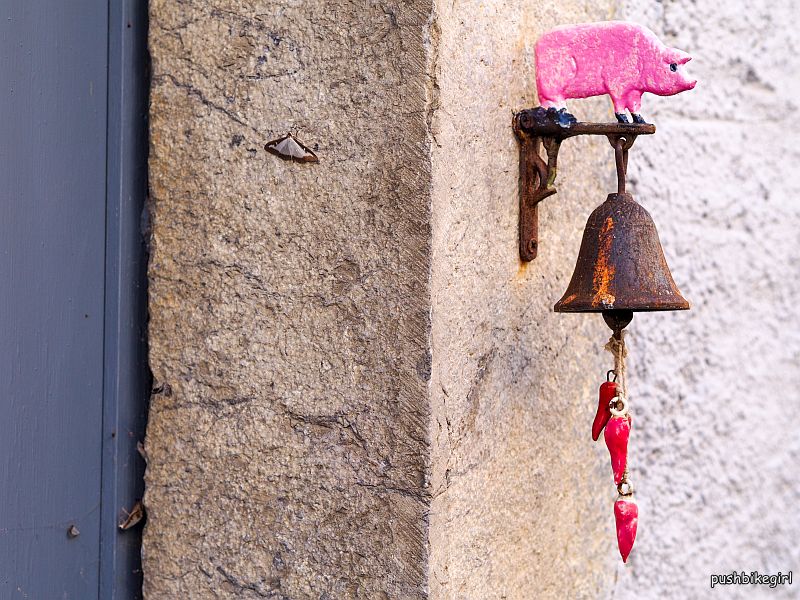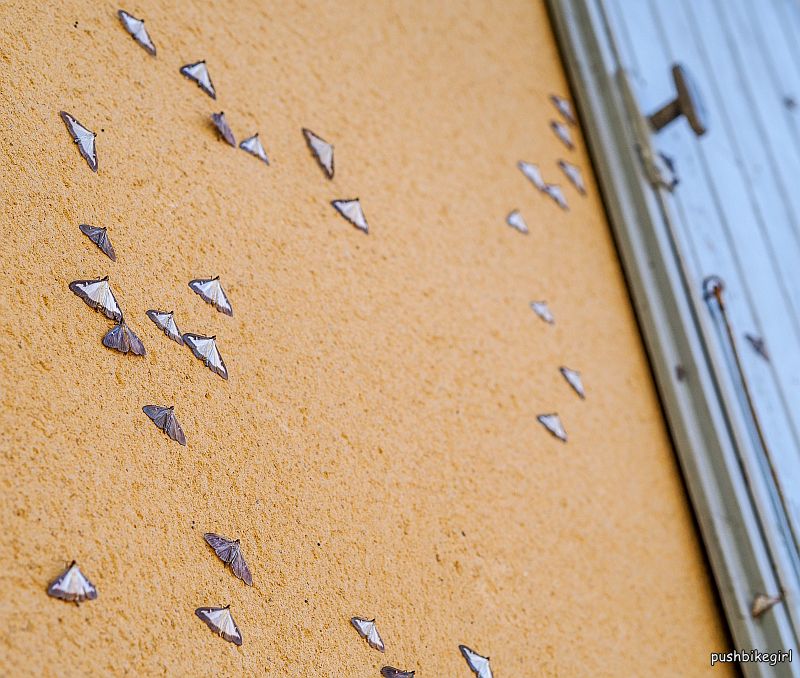 The place gave me the necessary inspiration to get back to my journey. I also enjoyed the break. Not having to pack up every day is just great sometimes.
Being on the road often means dealing with yourself more than with what you see, hear and taste. Once again, I realized how much I had experienced in the short time I was on the road. For weeks I didn't know which day of the week it was, because it's just totally irrelevant.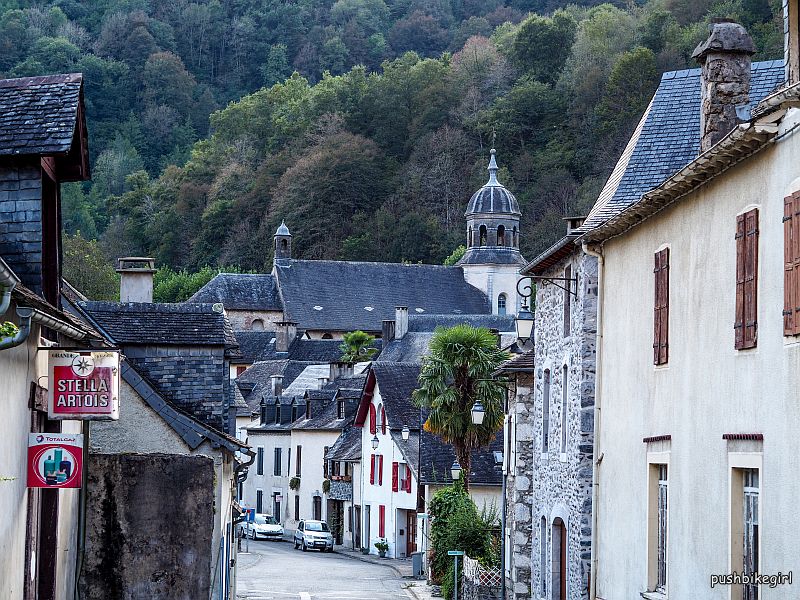 I had my freedom back, doing what I wanted, when I wanted and I was enjoying it. I had arrived on my journey, although I had not yet arrived at my actual starting point, my homeland was mentally far away.
A new adventure had begun and I am right in the middle of it.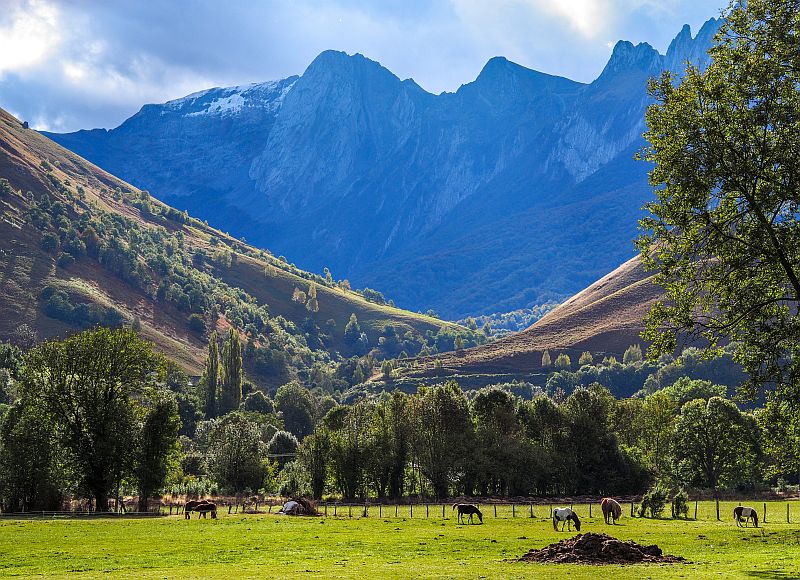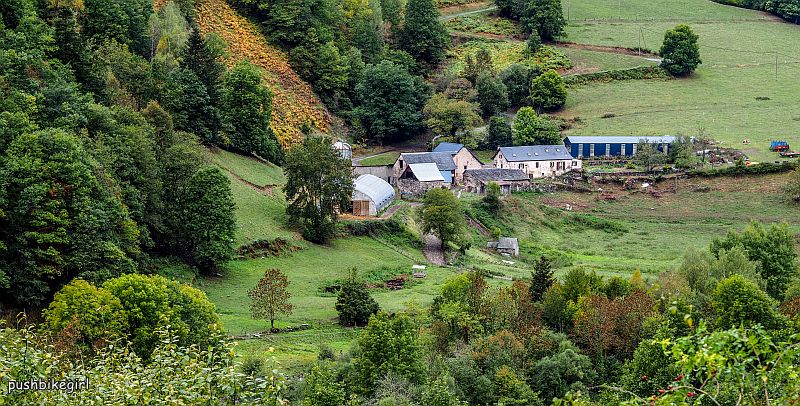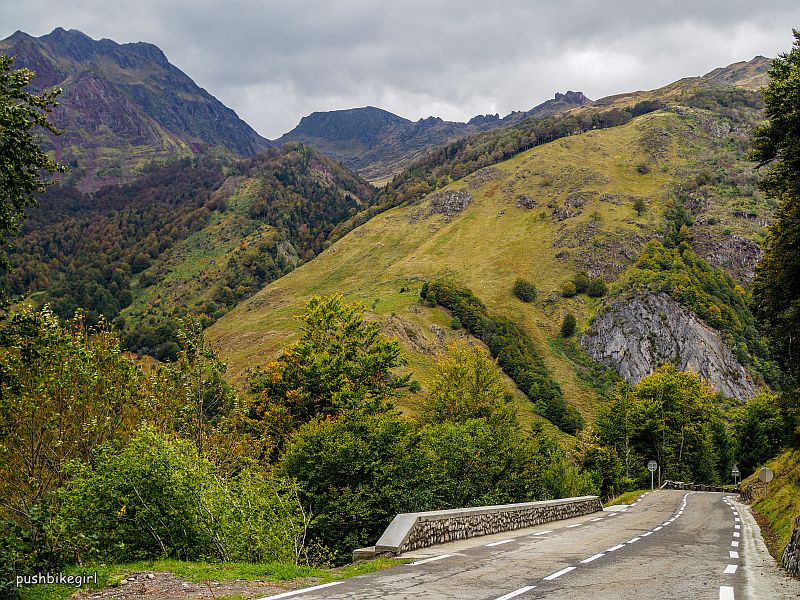 It was about another 1600 meters of climbing until Spain. I reached the Pass Col du Somport in pouring rain. I undressed from my soaked wet clothes, redressed dry and rolled warm and comfy in a hailstorm into the land of tapas.