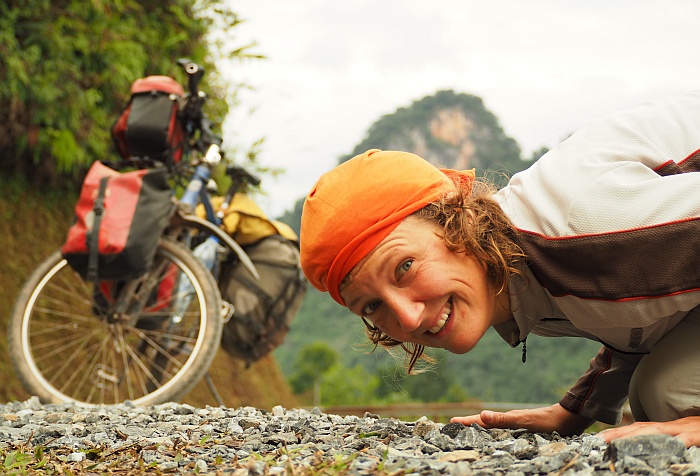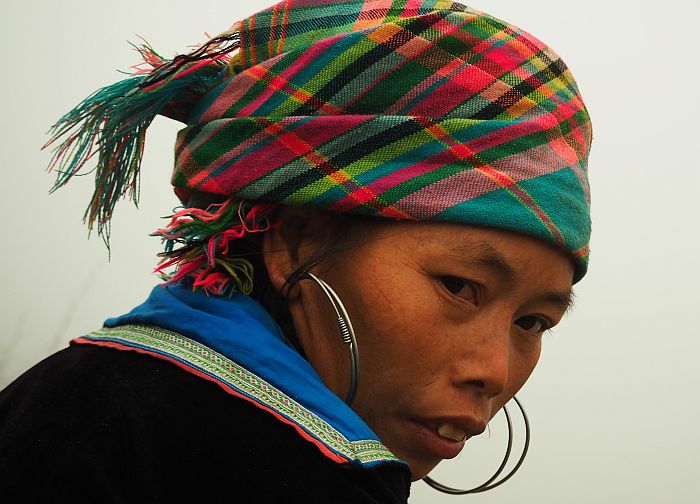 From Sapa I went to Bac Ha, a place where there is a well-known market every Sunday. Although it is already very touristy, I had a very nice day and enjoyed the colorful dresses worn by the minorities.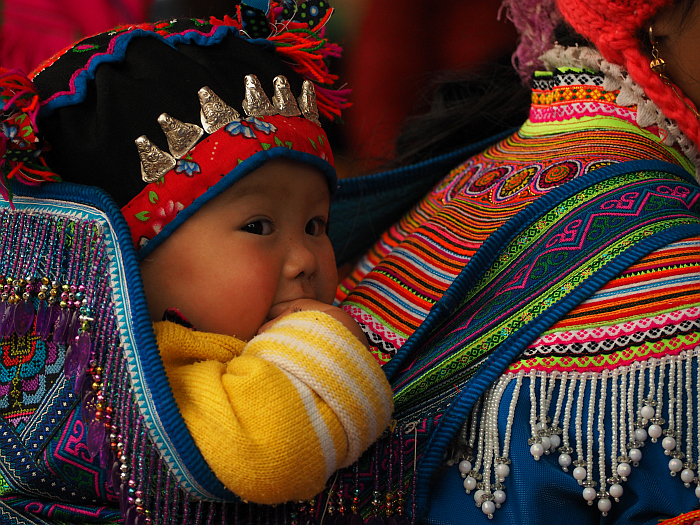 As often in Southeast Asia, where there are too many tourists, they don't talk with each other. Westerners sometimes don't even look each other in the eye when they meet on the street. I personally always found that to be strange and attempted to make contact with several people with small talk, but they were all underway in groups and, unfortunately, had no great interest in making conversation.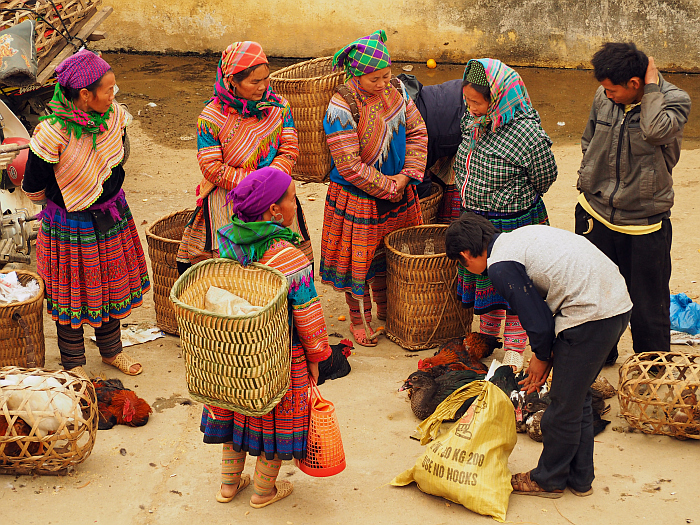 Every day I had the pleasure of meeting the people from the hill tribes. Many of them welcomed me warmly. The children shouted at me and the adults smiled. Everywhere, people were sewing and embroidering, and I often wondered who would actually buy everything that was sewn.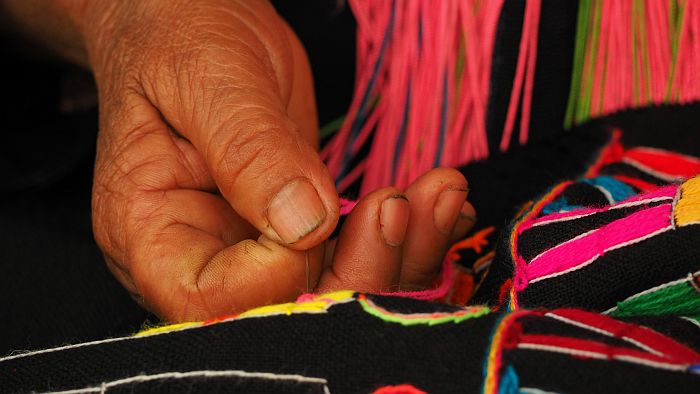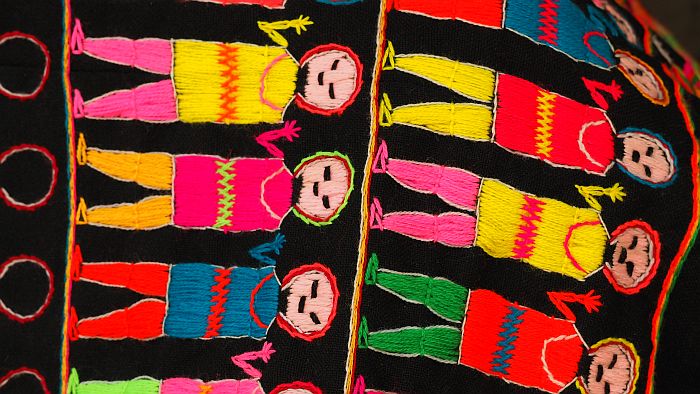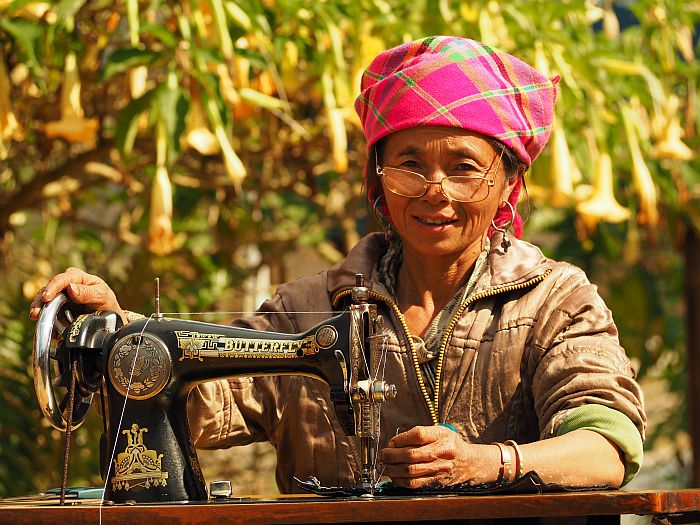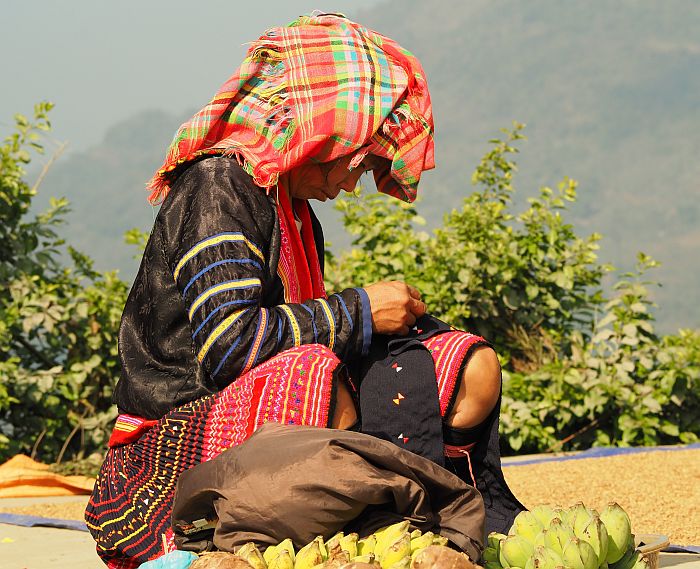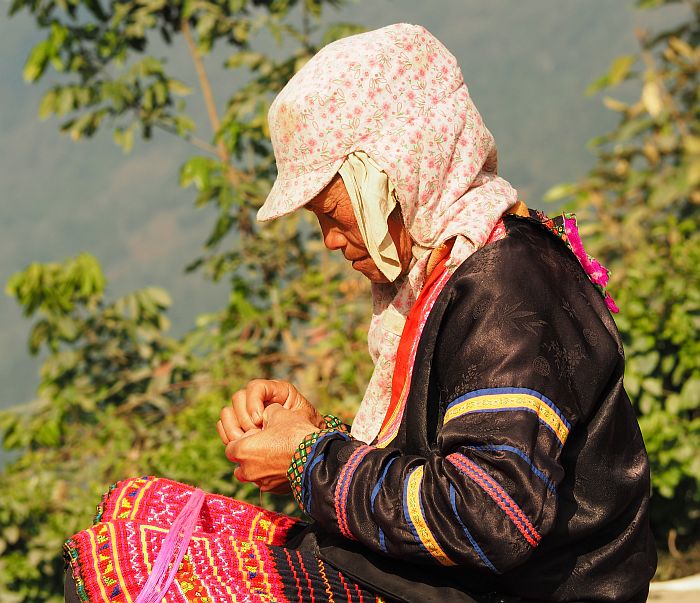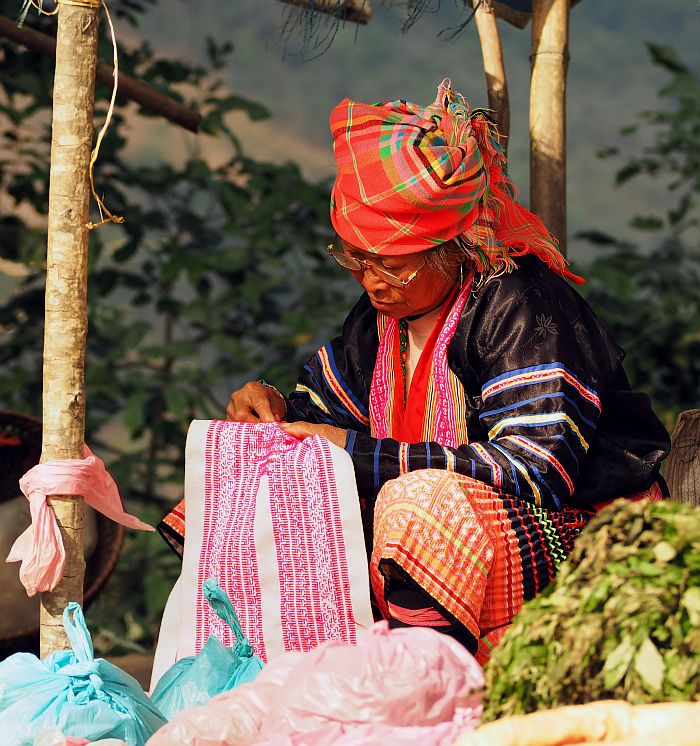 In a small town, somewhere on the way to Ha Giang, I met two Russian cyclists who had been traveling for 4 days. For the woman, the neutral gear was broken and for the man it was the hydraulic brake. Unfortunately, high tech-bikes are simply useless in such countries; once they are broken you can't repair them anymore. They were real greenhorns, and if I had not persuaded them to eat together with me at a small food stand, they would have been afraid of getting some kind of disease and would rather cook with their own camping stove.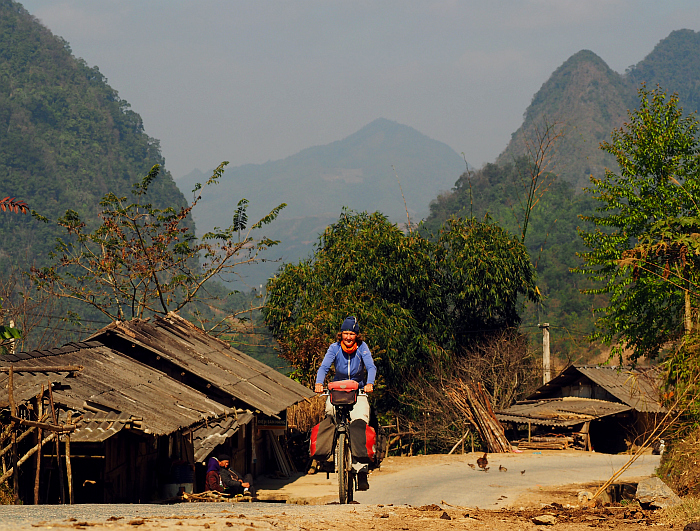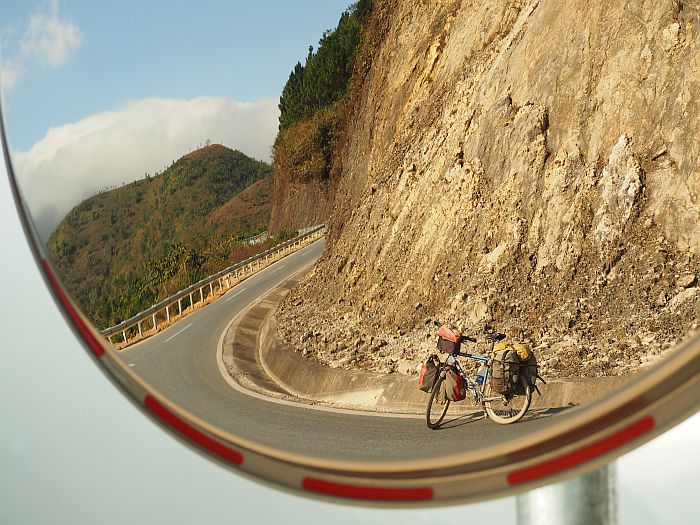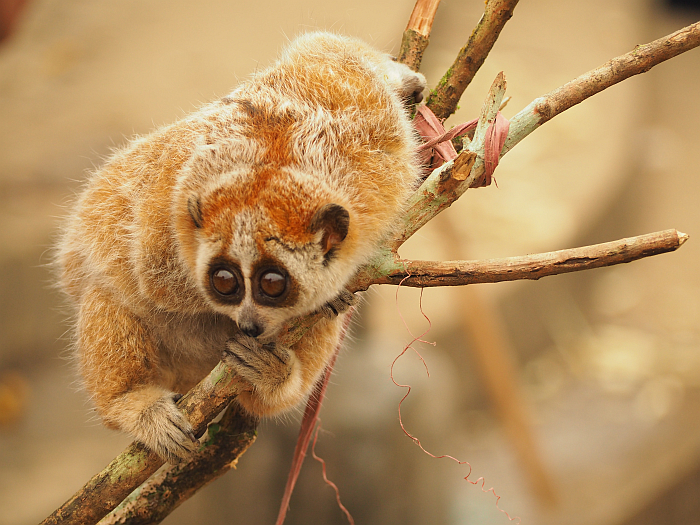 It was already dark and I still had no place to sleep. The terrain in the mountains is really very difficult for camping. On the left side of the road is a steep mountain and on the right, a steep drop downhill. Every now and then, on the only flat places, houses had been built.
But that night I saw a somewhat larger area around a house and wondered about my chances of camping there for the night. I took out my picture book and pointed to the tent symbol. Actually, they wanted to let me sleep in the house, but I preferred my little dog kennel and thus put my small home behind their house.
But I was certainly not alone, because the entire family was amazed about everything I had with me and, above all, how I was able to put up my tent so quickly. The sleeping bag was examined, then the sleeping mat, the bicycle and my panniers.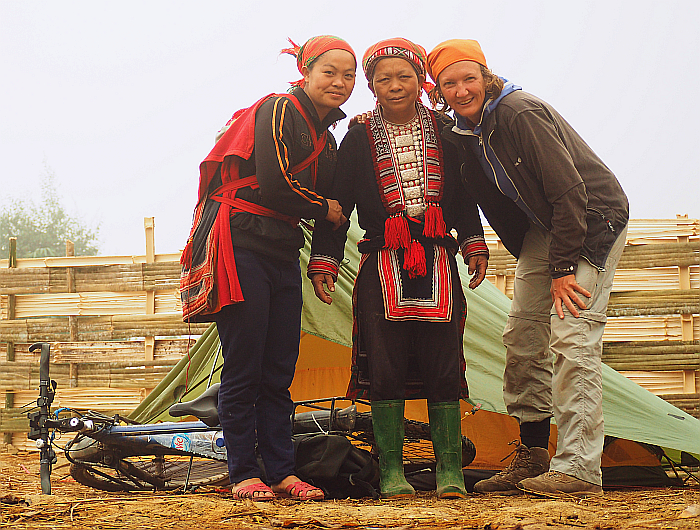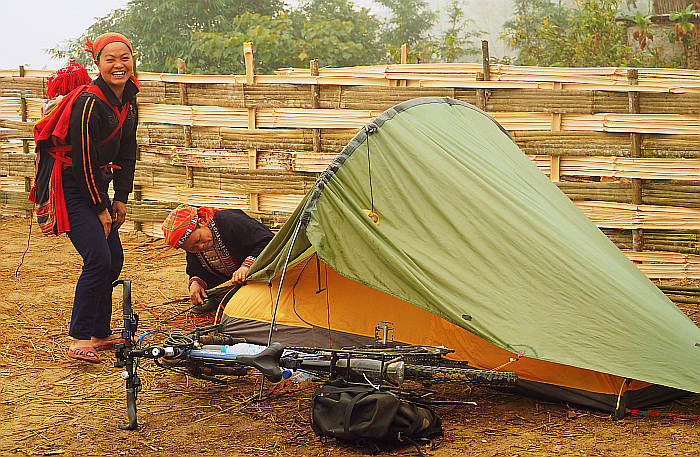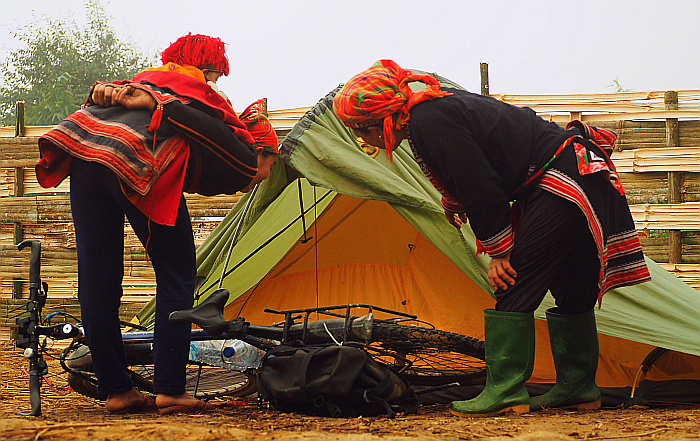 It was a wonderful evening. The mother made schnapps from rice. The two daughters cooked over a fire, a small depression in the middle of the kitchen. Bamboo was thrown onto the coals, as well as cassava. I had no idea how delicious cassava could be when it is cooked in the coals.
You can simply peel it and eat it without adding anything. The bamboo, on the other hand, was very bitter and, unfortunately, not very good because the leaves had to be removed first to get at the soft core, but most of the time, there was hardly anything left.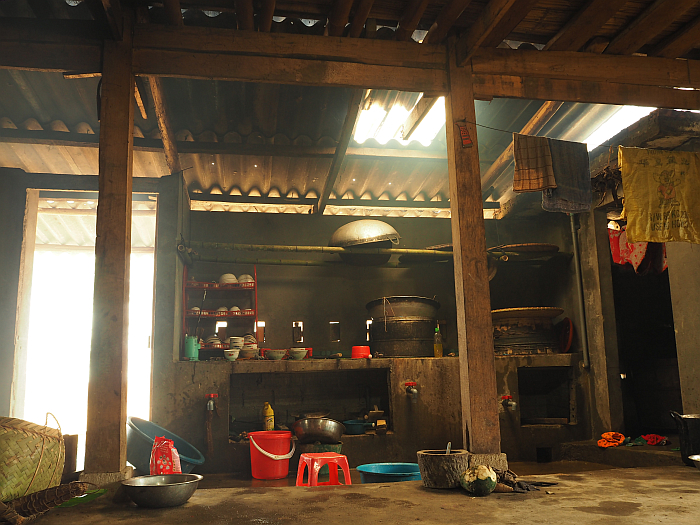 One daughter prepared the meat. The thought of it turned my stomach, because she only sizzled pieces of fat in a wok. Luckily, everything is cooked separately and at the end, everyone fishes what they want off the table. As so often, there was also spinach, unfortunately, too salty again. As always, I was served fish sauce with the meal, which I usually dribble over the rice. They would eat for hours, always very timidly; a small piece of meat and then a chat for 10 minutes. The schnapps took effect quickly, but then, the men were always funny, but not at all aggressive.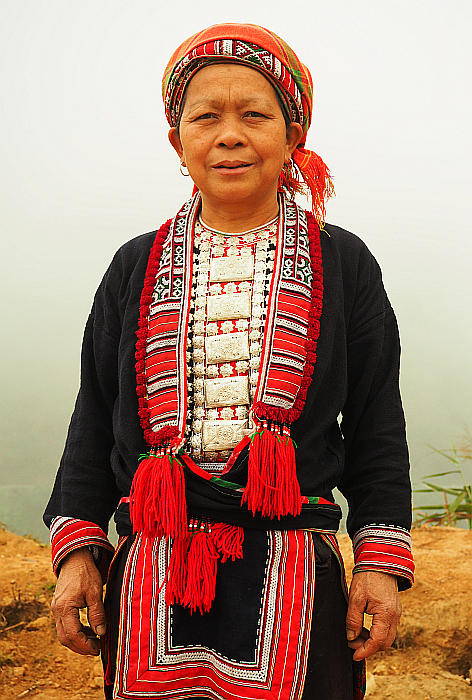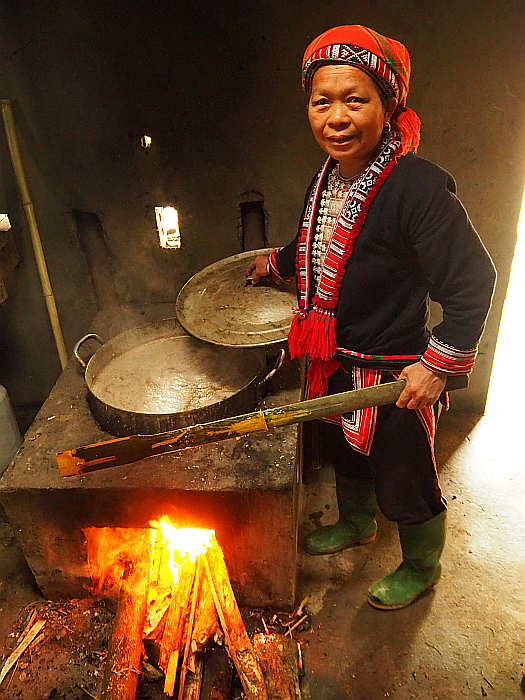 I warmed myself by the fire until the mood was destroyed because the girls wanted to go
next door to watch TV and dragged me with them. Here, too, the house looked more
like a garage. The concrete floor was polished, there was a small bed, but the children
lay on the cold floor and watched TV, which was integrated into a wall unit. There were
no more rooms and no further facilities.The next morning, I was awakened with "com". Com means rice, so I knew it's time
for breakfast. The fog hung low over the area and everything was wet and cold.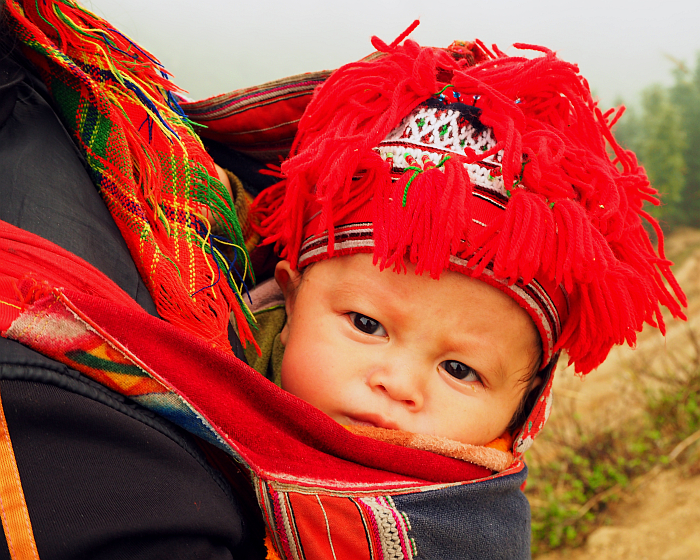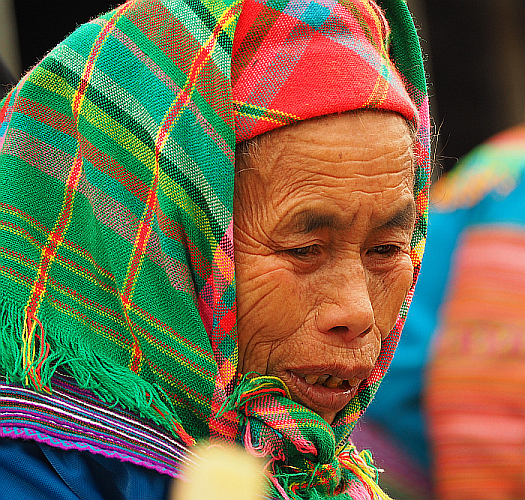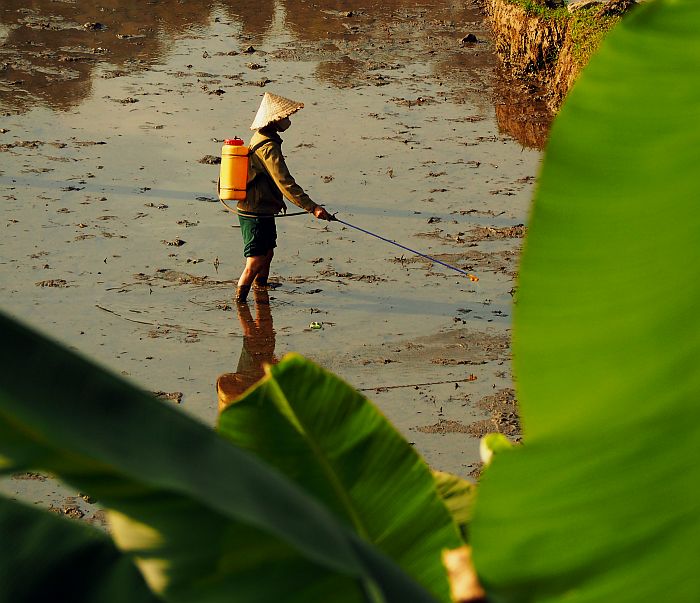 For breakfast we had leftovers from dinner the day before. The mother had already cooked rice schnapps again. The kids were all still asleep and the men were already on their way to the fields.

Thankfully, I said goodbye, and rode all that day through non-stop rain and fog.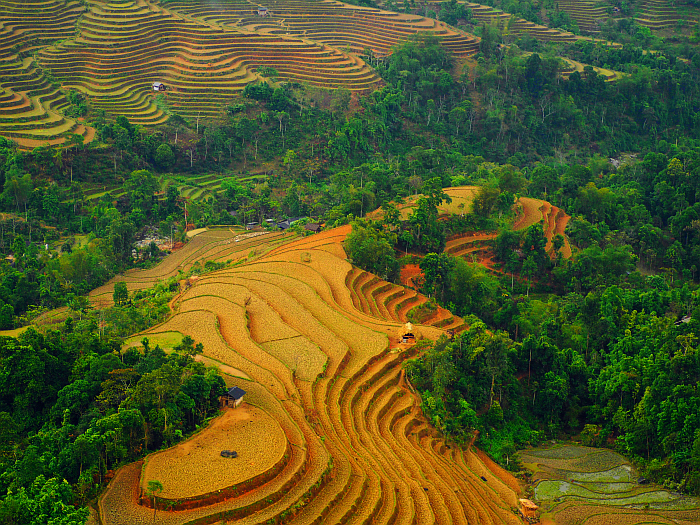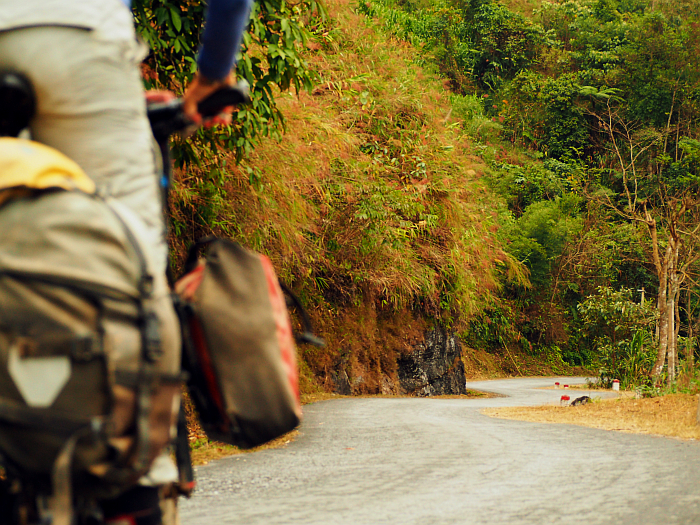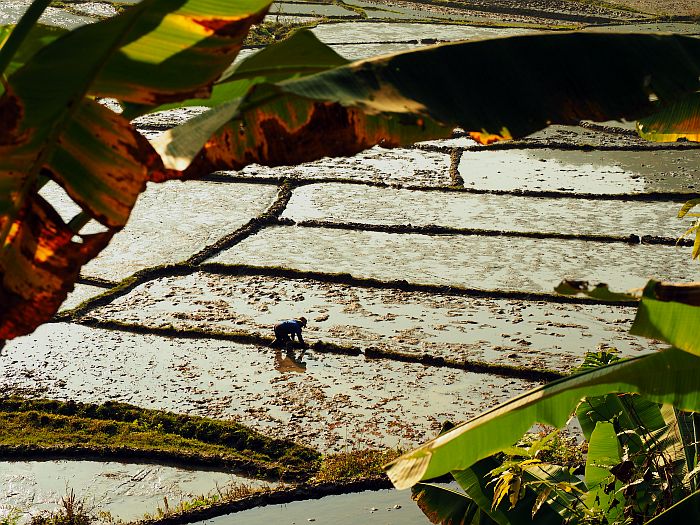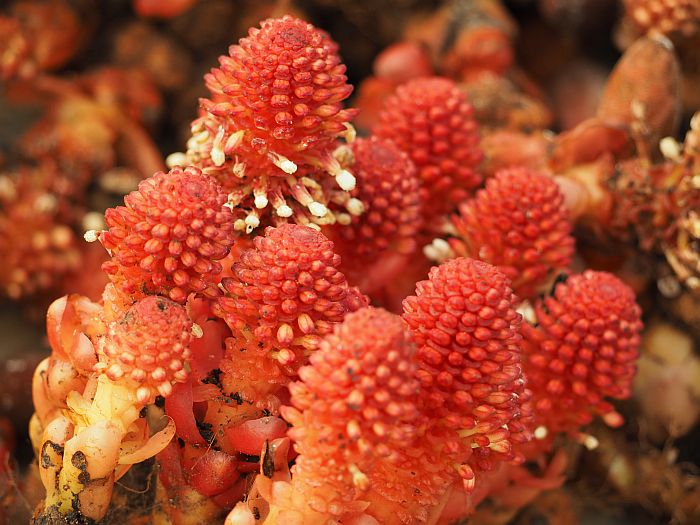 Shortly before Ha Giang, my bike made a cracking sound. It took some time before I was able to locate where the sound was coming from; the front wheel hub sounded suspicious.
Some kilometers further, I discovered a garage, where I found an 18mm wrench in the absolute chaos of that place. While many astonished men were ogling my activity with their eyes, I began to disassemble the bicycle.
Unfortunately, I couldn't do anything more than lubricate, clean and replace the bearings for now. The sound was gone, but the hub had a problem: unfortunately, the wheel wasn't rotating nearly as good as before. I had greased the hub in Kyrgyzstan the last time.
I should have done that again much earlier. It would soon be time for a new wheel; the rim had already served me well for 30,000 kilometers, so I can't complain much about that at all.
The gearshift doesn't work properly anymore, the sprockets are worn, the tyre is completely worn, the panniers aren't waterproof anymore, it rains into my tent, the sleeping mat has already been patched several times, etc. All of my things have suffered from the many kilometers.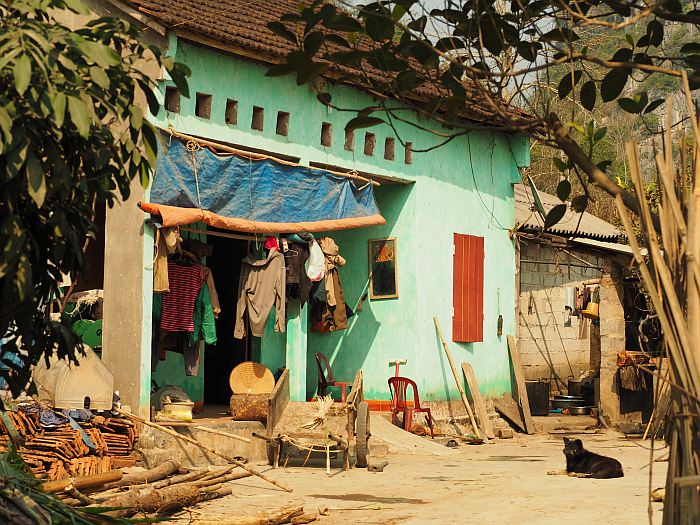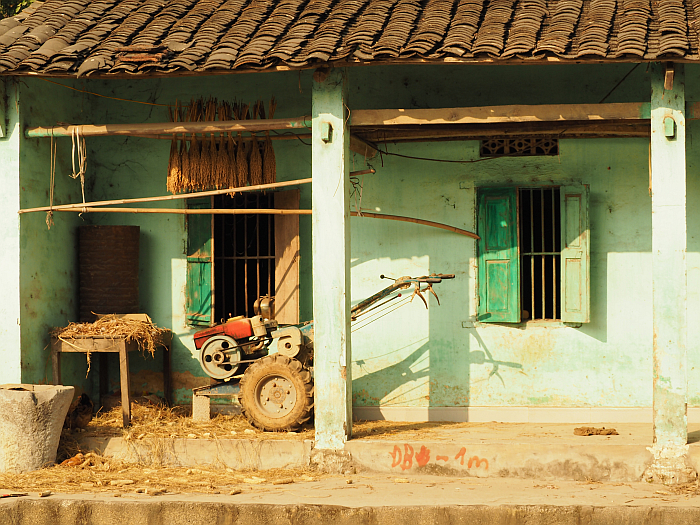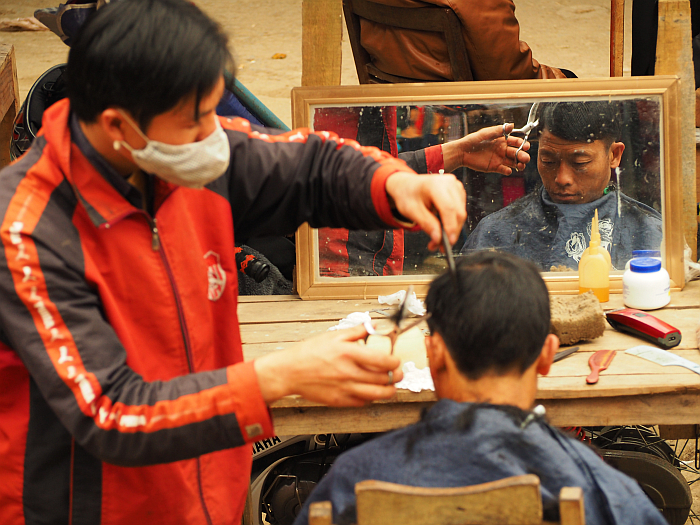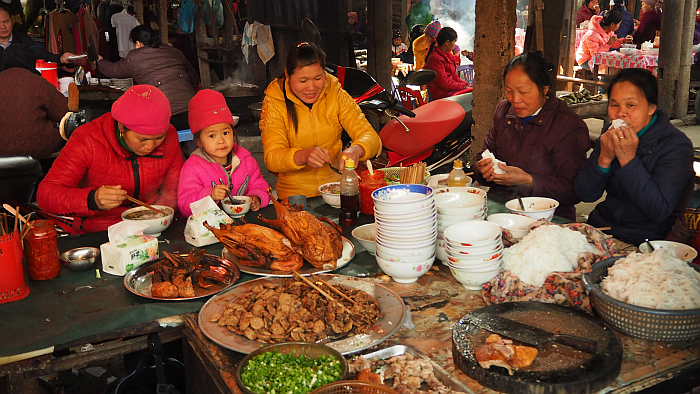 In Ha Giang, I obtained the necessary permission for my planned route through the province of Ha Giang. A little effort and $10 later I had the document.
But then it rained and rained and rained and just wouldn't stop. For 72 hours straight, it rained cats and dogs, so I lost a lot of time. I skipped my original plan and took the direct route to the east out of Ha Giang not going any further north.
It was a shorter route, so to speak.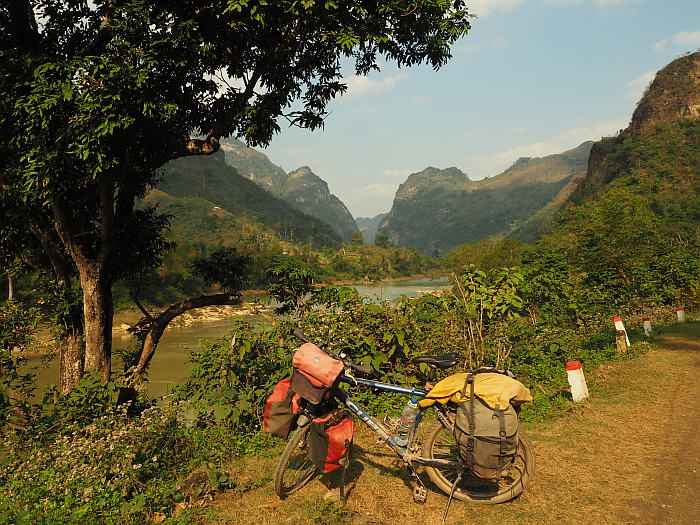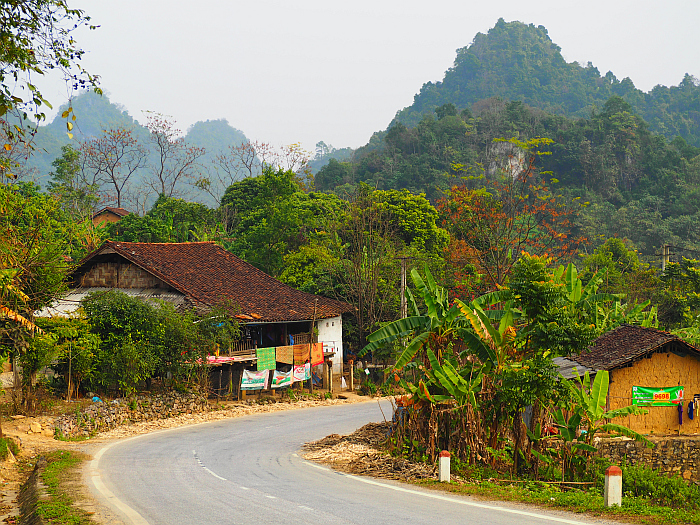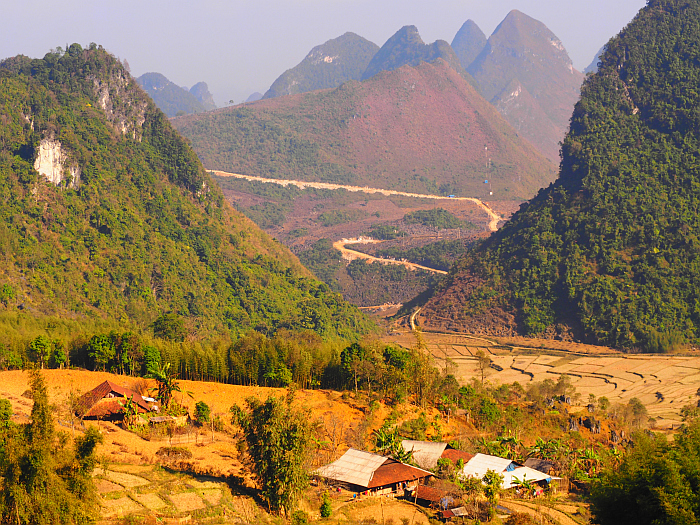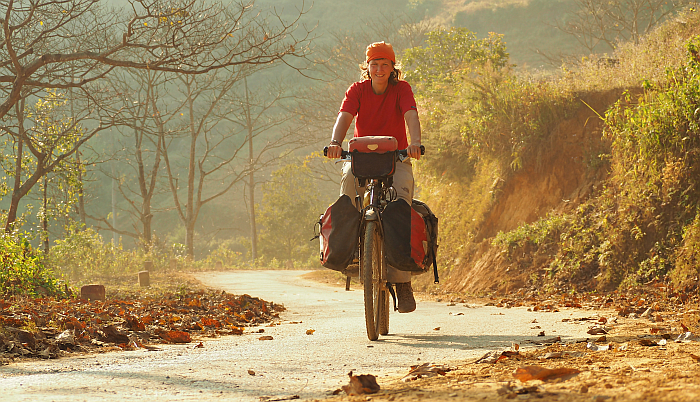 At first, it took me straight for a few kilometers, but soon, I was back in the middle of the hills and mountains and the steep road went either up or down. It was crazy how hilly that area was. At the end of each day, as always, the odometer showed that I had ascended more than 1000 meters.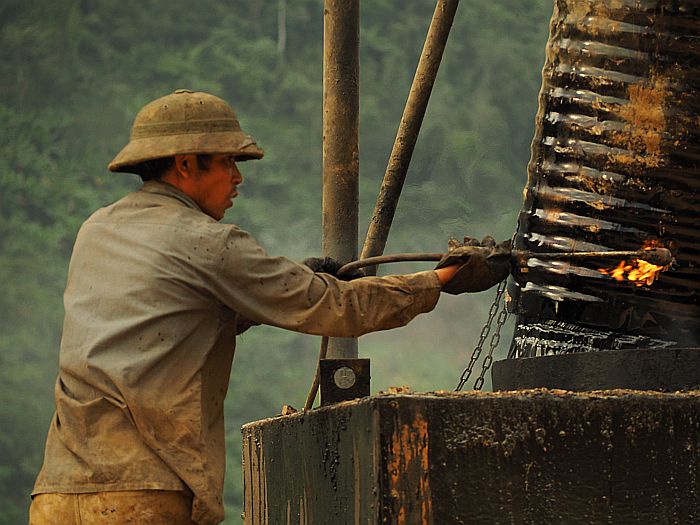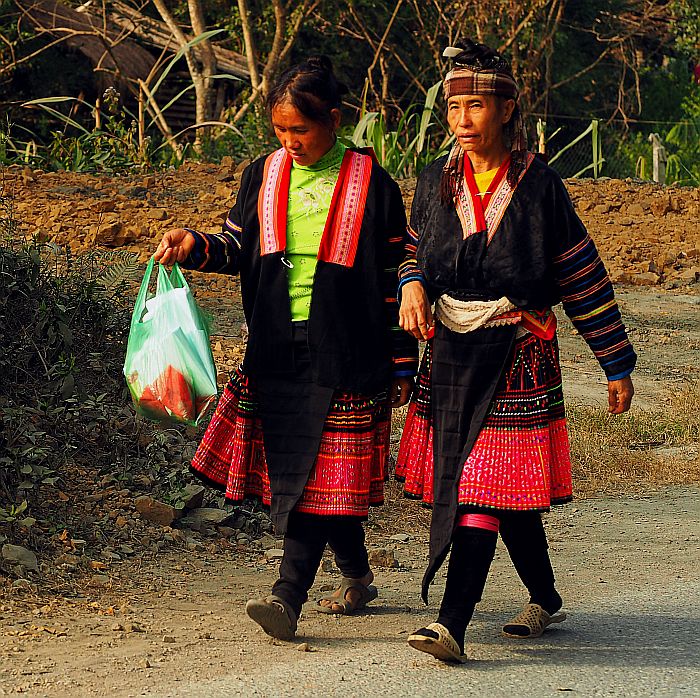 The Vietnamese are truly slobs. They simply throw their garbage down the embankment at
the end of the village. They spit and blow the snot out of their noses the same as the Chinese
and honk their horns incessantly.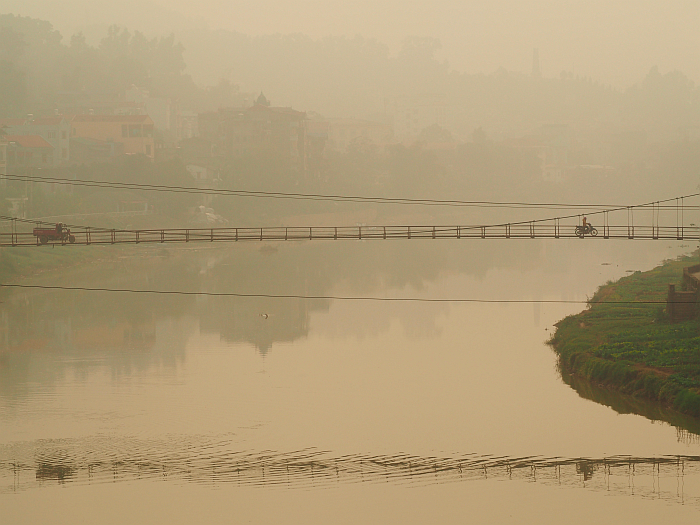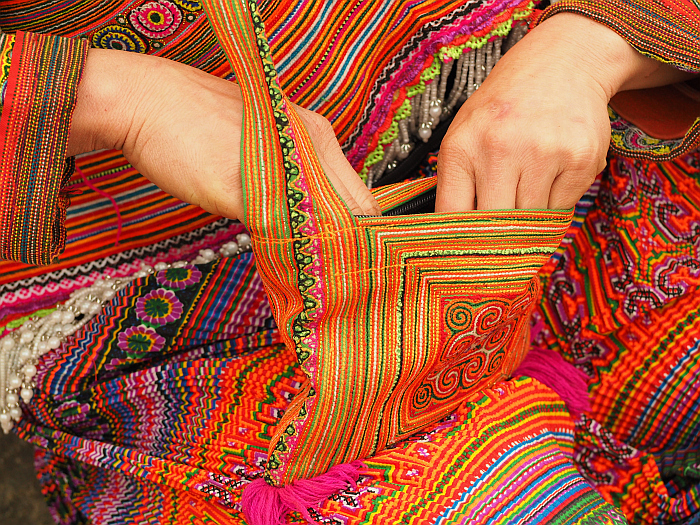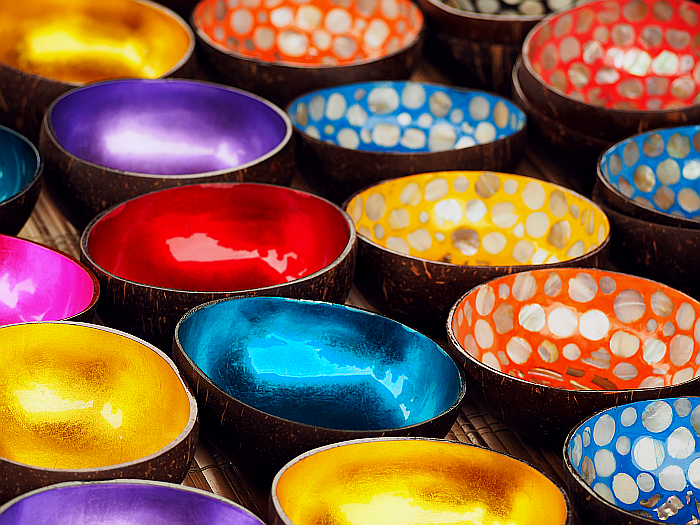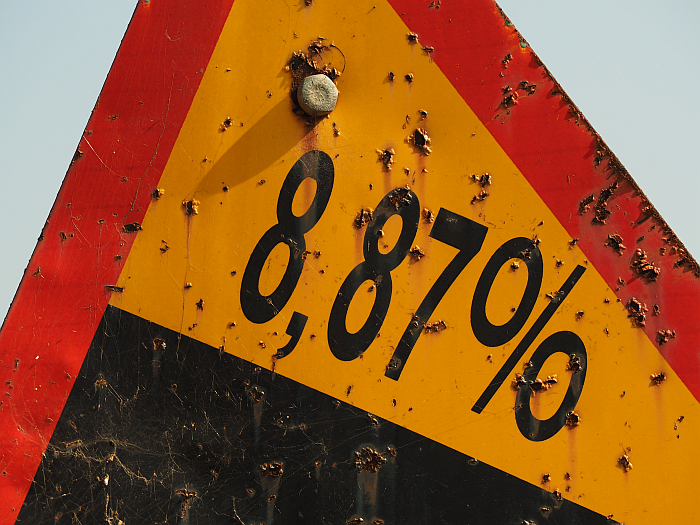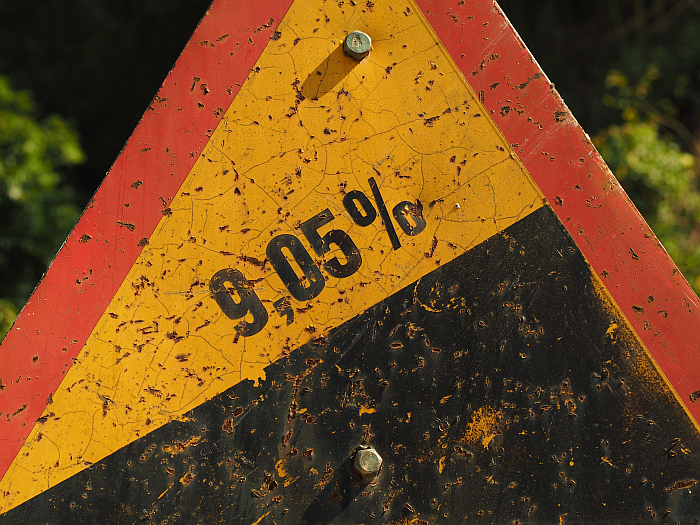 In restaurants, after the guests have left, it looks like a battlefield. Food scraps, napkins, cigarette butts, plastic toys, you name it, are not placed somewhere on the table in a bowl or on a plate. No, they spit it out or simply toss it between their legs onto the floor.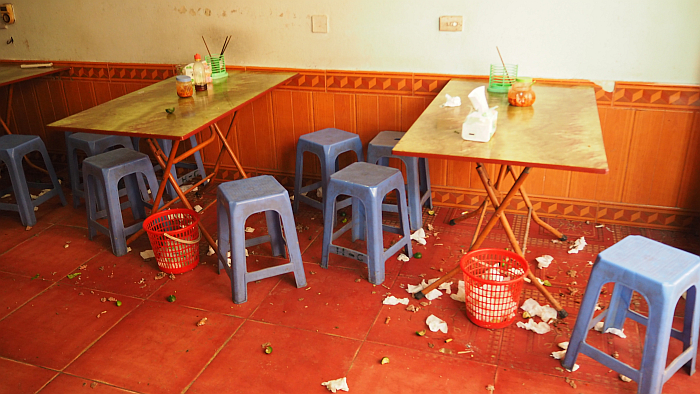 Picking teeth with a toothpick is the most popular pastime after eating. They talk incessantly at the table and smoke their hookahs, while the people opposite display their whole set of teeth.
After collecting the fish from between their teeth, they just spit it out. It really looks funny when 10 people are sitting at the table and everyone is poking happily around in their mouth.

And of course, there is always schnapps, a lot of schnapps.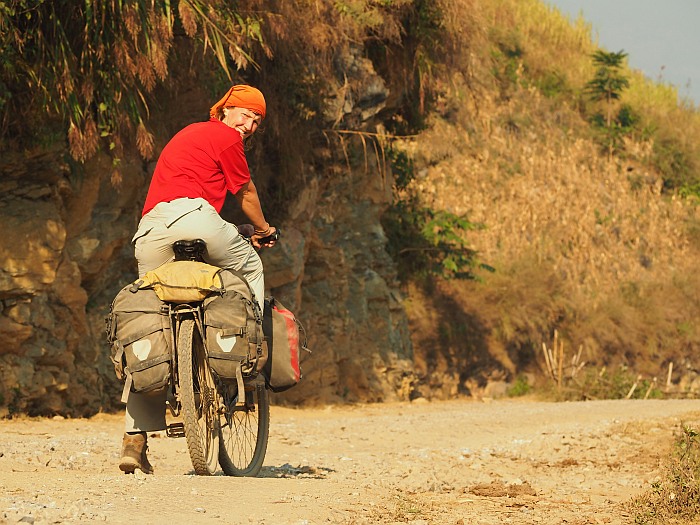 One evening, I was looking for a tent site, because the nearest town would have been too far away. Next to an official-looking building, I saw a small lawn and tried to explain to the people that I would like to camp there. But that didn't work. If I were to go just 15 kilometers further, there would be a hotel.
It might have stayed light for 1 more hour and I knew that it was further than 15 kilometers to the nearest town for sure, and besides, I would need more than an hour for 15 kilometers in that terrain. So I was trying to get across how important it was for me to camp here, because I didn't see any other option.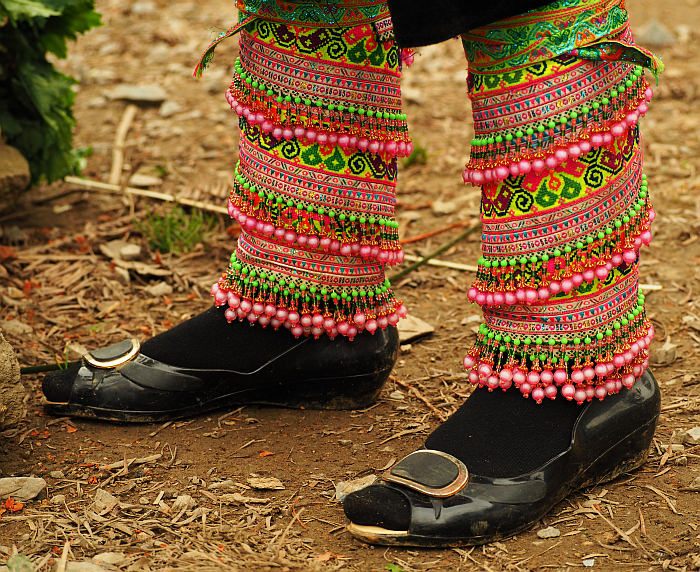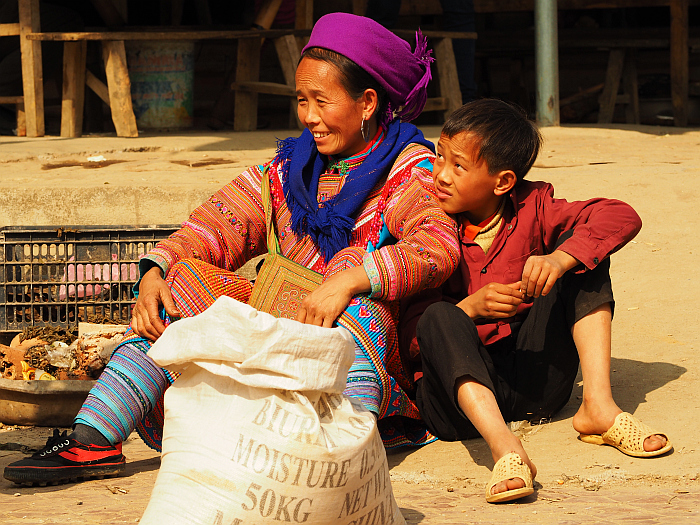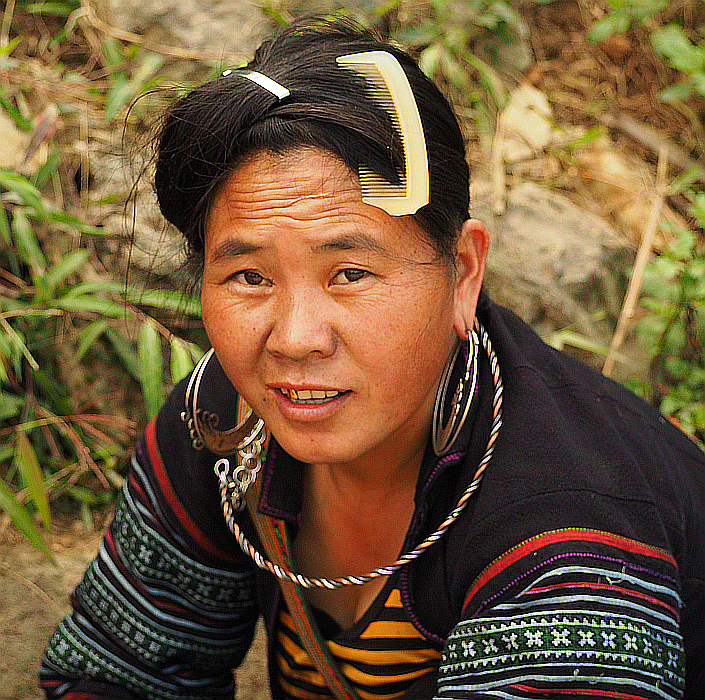 The English teacher in the village was called and, together, we attempted to find a solution. In that little town there was a boarding school with a vacant room that was offered to me. Wonderful! I was also invited to dinner there.
It was freezing cold and many of the children stood next to the fire in the kitchen and attempted to warm themselves. Apparently, there are no heaters in Vietnam; at least, I never saw any.Three eggs were cooked one after another in a large wok and I wondered how all these children would be able to share three eggs. In the end, I learned that the eggs had been cooked especially for me, which was pretty embarrassing for me. There were roasted peanuts, rice as usual, and who would have ever thought, there were also potatoes. Awesome! Finally potatoes again! And also, baked cabbage. Everything was very tasty.
Everyone was amused by my size. Most of the women only grew as tall as my shoulders. One of the children appeared to be strikingly European. She had no slit eyes and was taller than the others. She also had brown hair instead of black. Her skin was light and her face just was simply not Asian. I wondered whether the grandfather might be an American.

I set up my tent in the filthy dorm room. But before I did that, I first got the trash out of the room and swept the floor until it was clean. The toilets were extremely dirty and the whole boarding school was in a state of disrepair. It didn't matter. I had a place to sleep and I was very happy about it.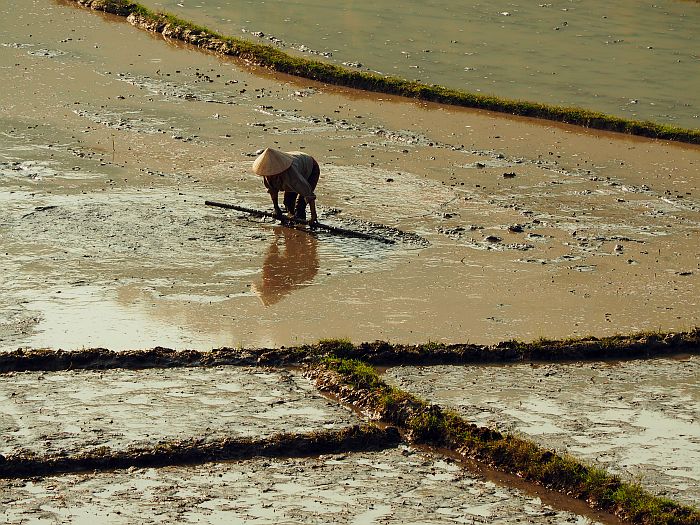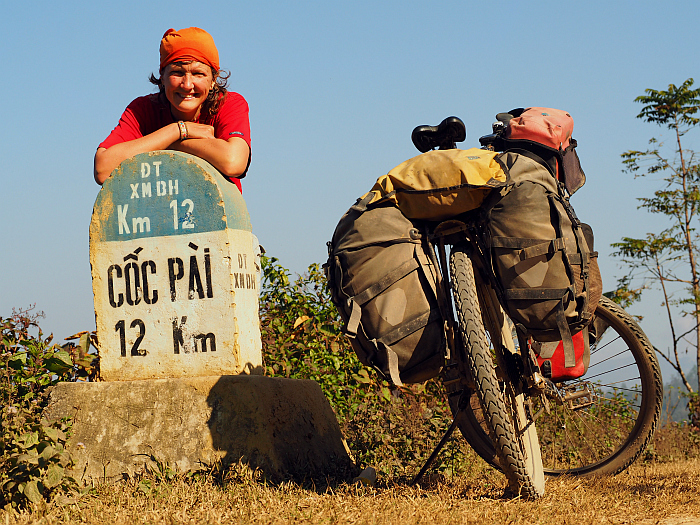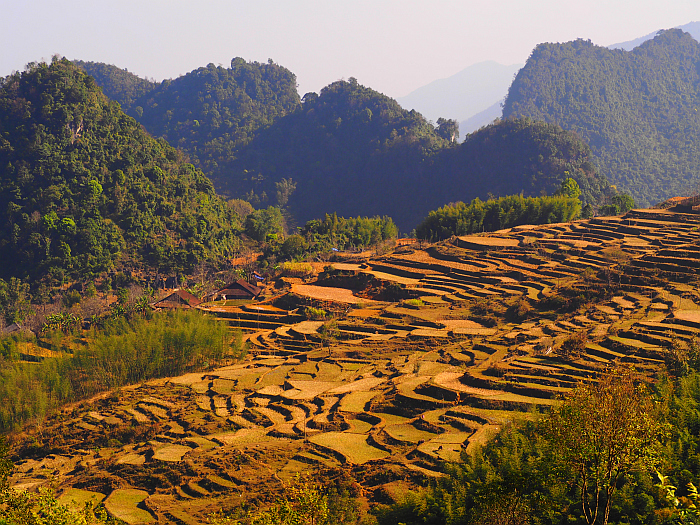 The landscape there was breath-taking. Rice terraces, limestone cliffs and karst mountains as far as the eye could see. The towns were often very tiny. There was hardly any traffic – only now and then there was a honking truck or a couple of mopeds, but not disturbing at all.
I went through a couple of places where the women had a strikingly high hairline. In addition, they all wrapped a very old towel around their heads. But as soon as this genus surfaced, they were gone again. A few kilometers further and the women looked the same as the women everywhere else again.
40 km later at an altitude of 1200 meters, I arrived at the hotel about which the English teacher had spoken the evening before and was quite certain I could reach before sunset.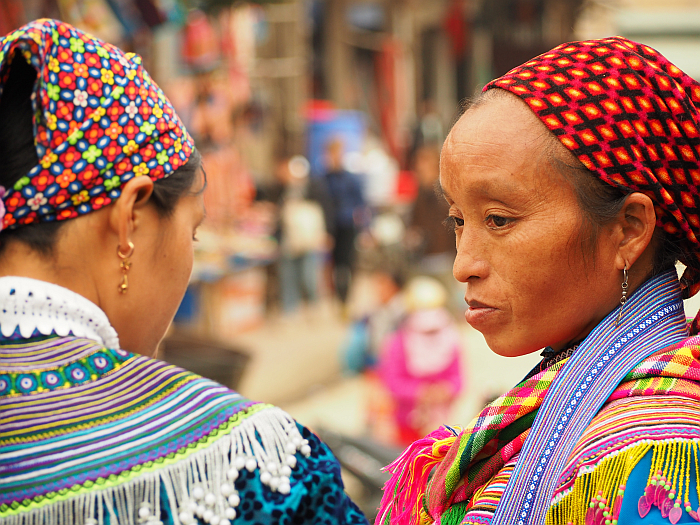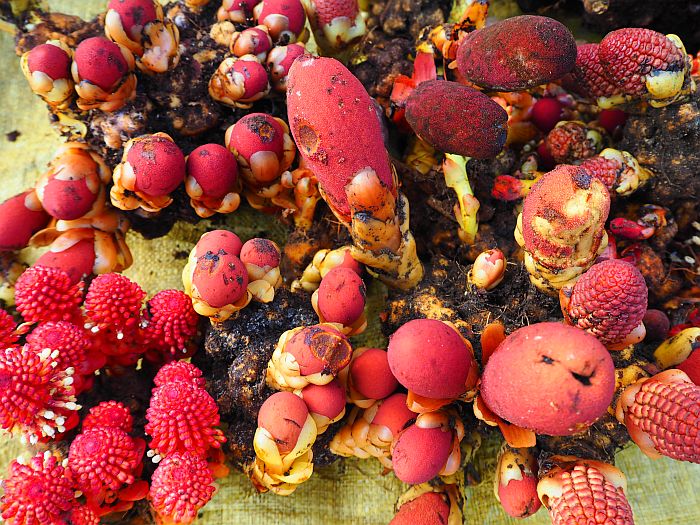 Vietnamese are just as curious as the Chinese. I sat in a small restaurant and pulled out my writing materials. I took notes and then put everything back into my plastic bag again and put it away when the food was served. The cook was so curious that she pulled the bag out of my pannier and opened my notebook, of course, without asking.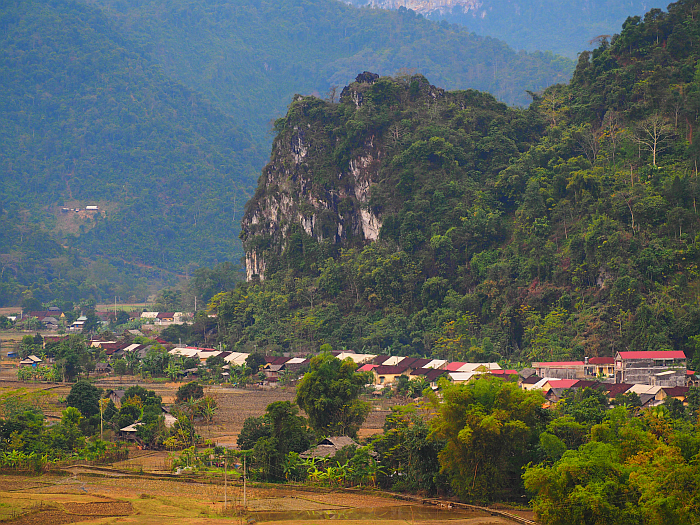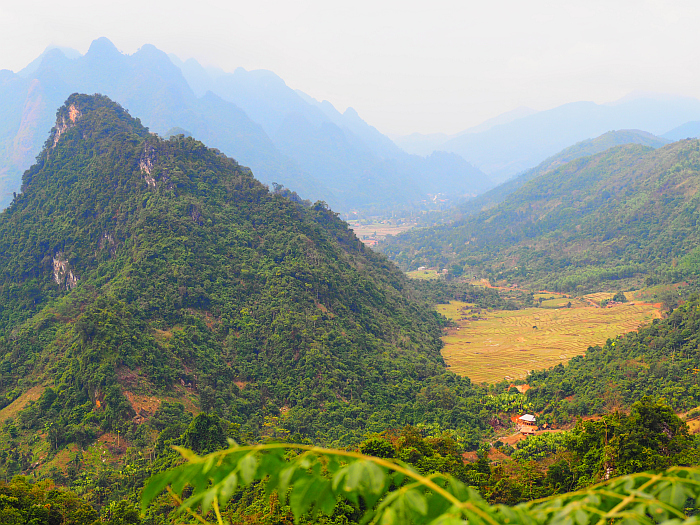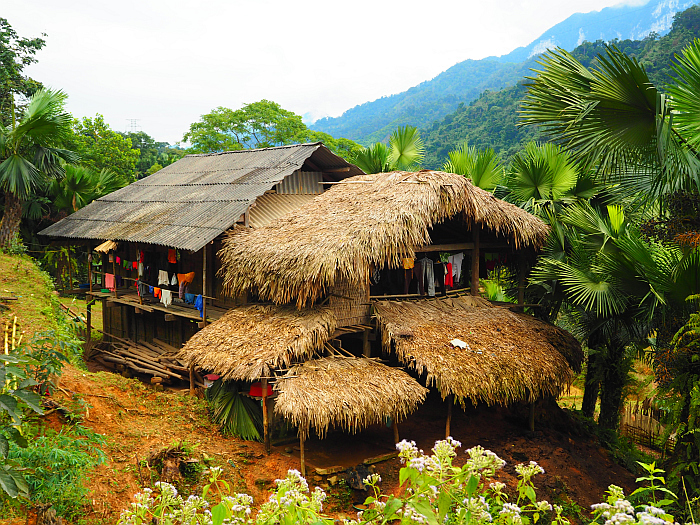 Several times, people laughed when a dog ran along behind me and barked like crazy.
Unfortunately, I couldn't ask them what was supposed to be so funny about that.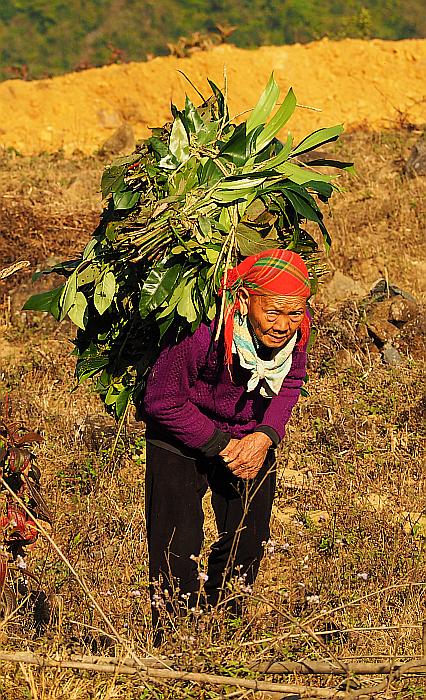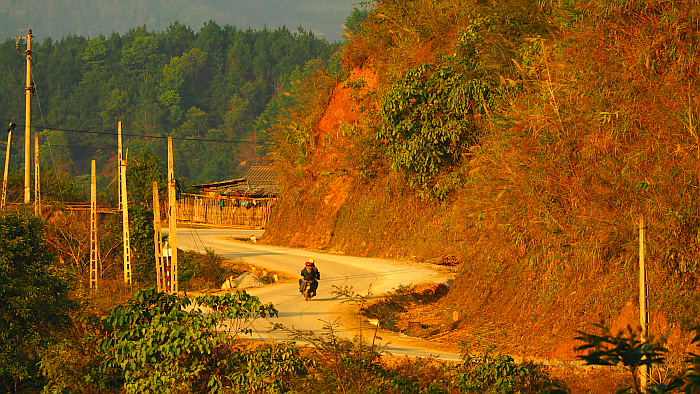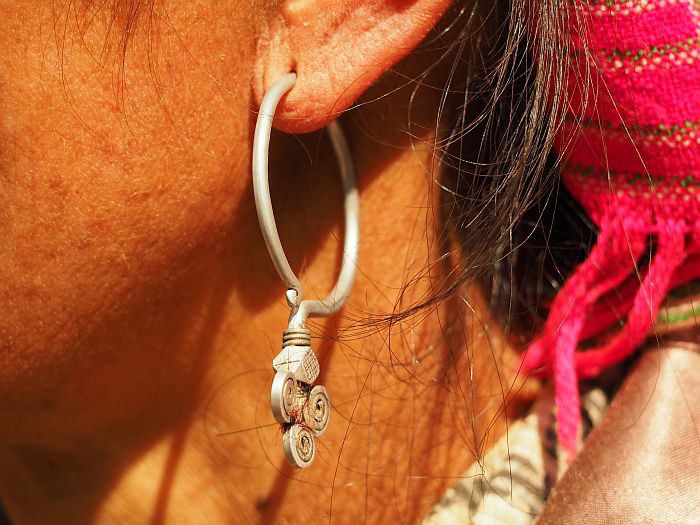 A few Westerners with borrowed mopeds came toward me while traveling on the road, but they didn't respond when I waved at them. I thought to myself, maybe they had been on the road in the tourist areas previously and were hoping not to meet more in the remote mountains and, therefore, were a little annoyed when they saw me. Too bad they didn't stop. I would have enjoyed talking with someone again.
Oh well, our perspectives are often different.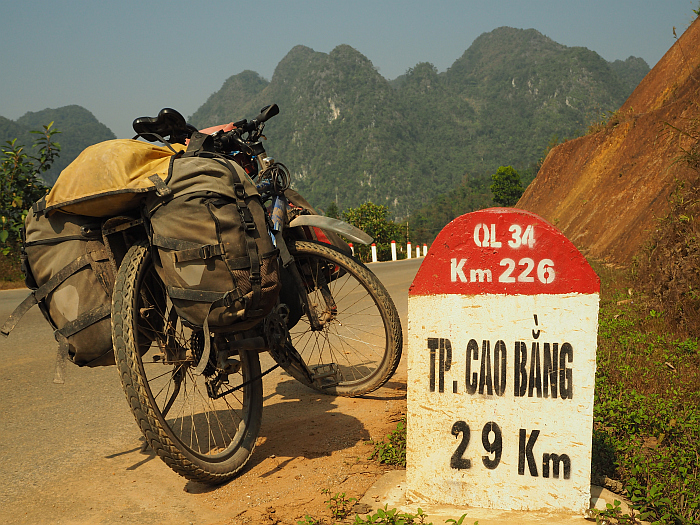 In the evening, I was lucky and met a Mexican and a Frenchman with whom I was able to philosophize about world politics.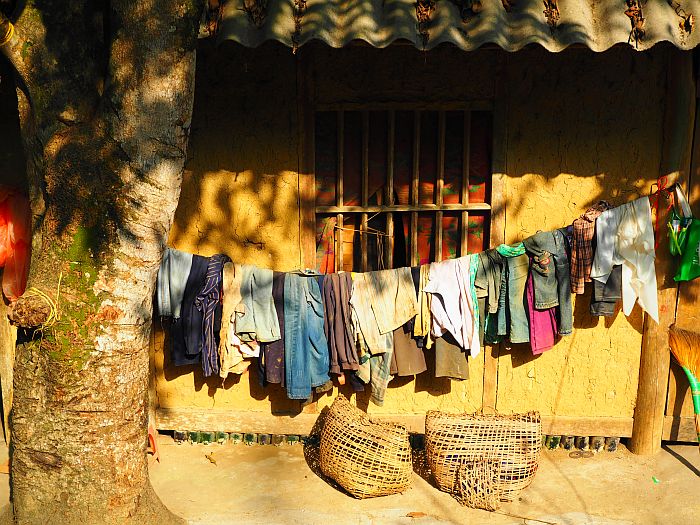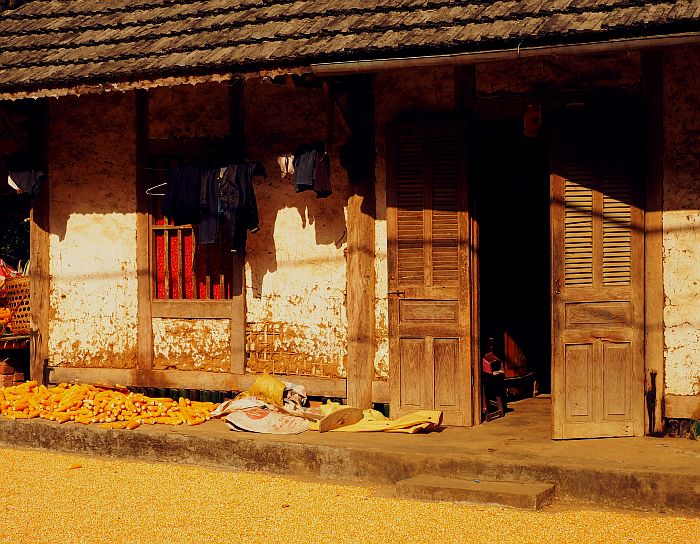 The last evening in Vietnam had arrived. Dong Dang is a border town with China – a strange place full of strange Vietnamese, also many busloads of Chinese who were on a pilgrimage to a temple in the town center. There was terrible Karaoke, incessant honking and a lot of chaos.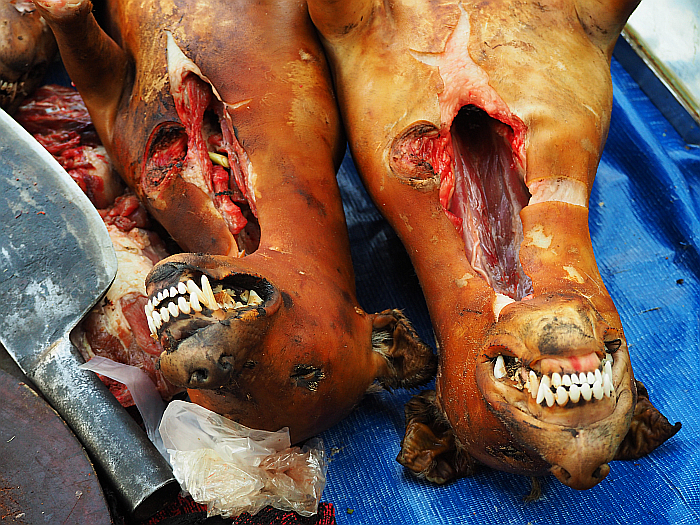 I saw grilled dogs for the first time on my trip in the market place and, after I had asked for permission to photograph the dogs, the market stand owner wanted to charge money for it.
As always, everyone around us laughed loudly because someone was trying to get money out of a tourist's pocket again.
It was a sport in Vietnam, which they had mastered perfectly.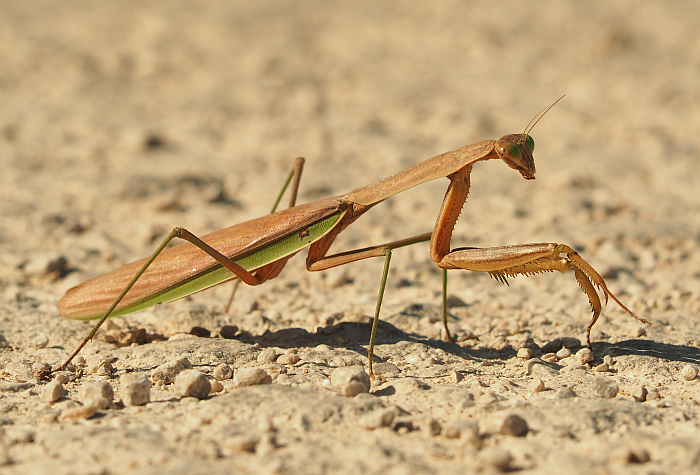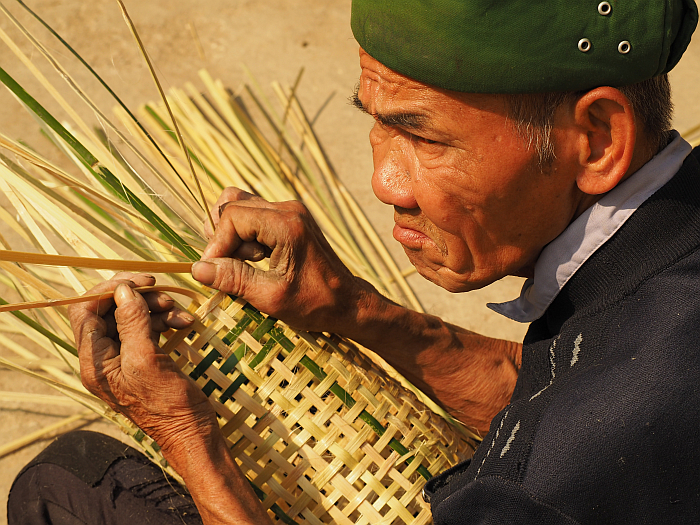 At the border, the Vietnamese border guard fumbled around for about 15 minutes with my passport. The way border police always treat my passport is not the way I like it. Why can't they handle other people's things a little more carefully?
"Why is your passport only valid for 1 year?" he asked me. "That can't be a real passport" he muttered to himself. To that I replied that it certainly was a real passport and that all he had to do was to stamp it. I also told him "I'm leaving Vietnam, so it doesn't matter what kind of passport it is". After he fingered it forever on all sides, held it up to the light, examined each stamp and scanned it, and wrinkled it again, he finally stamped it for exit.
I thought to myself, well, from now on it will become again more difficult, China is ahead of me and I wondered why I was actually doing that to myself once again.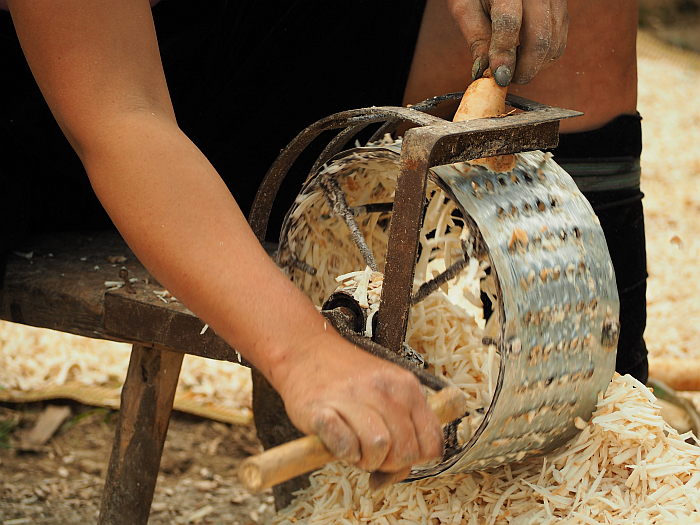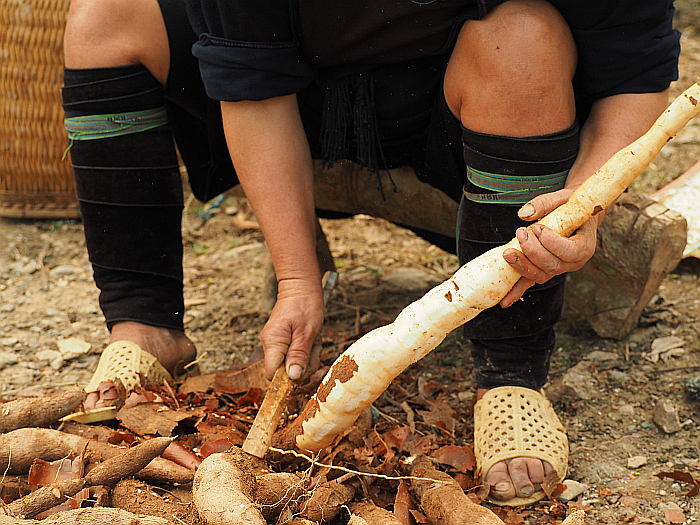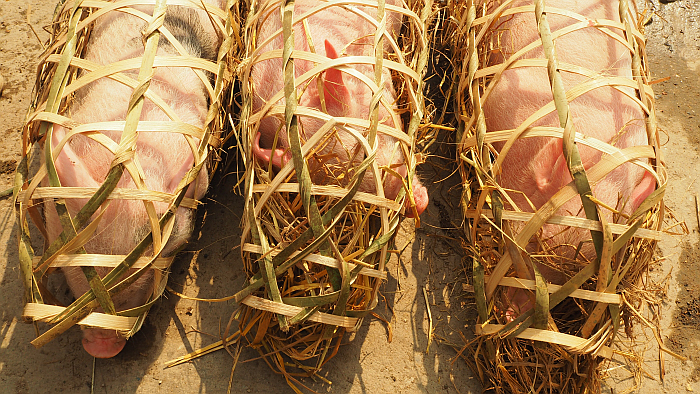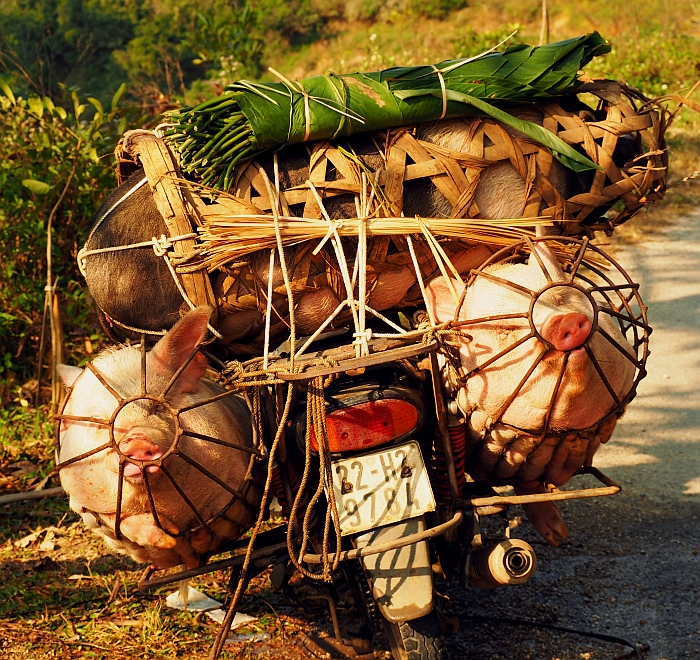 Regardless of everything, I really liked Vietnam. The landscapes, the mountain people and the quiet roads had been great and I could well imagine visiting the country again.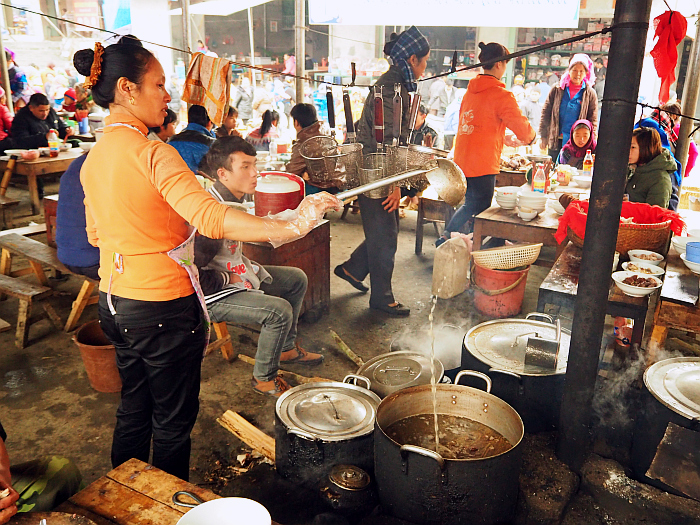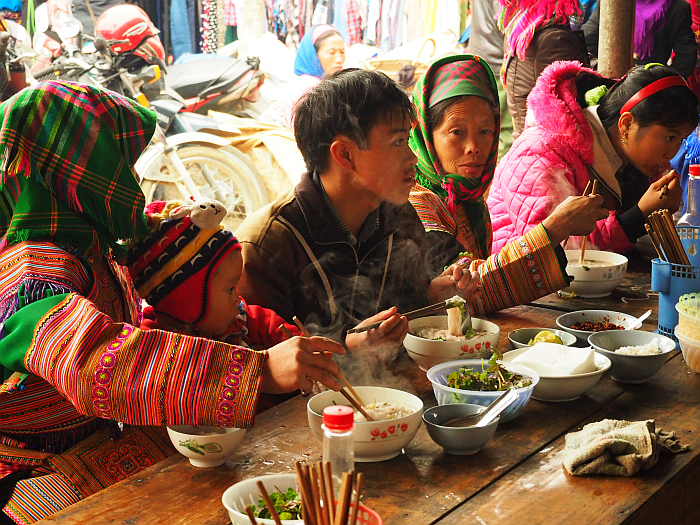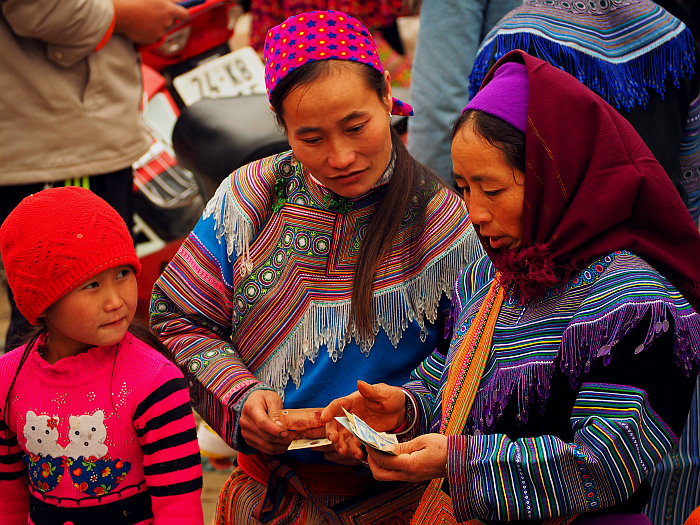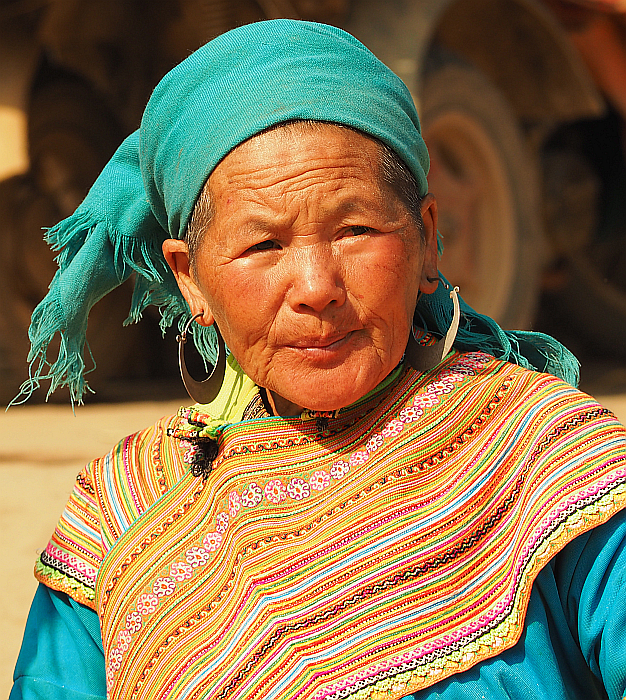 But for now – on to China.