My bike – this stupid lady, with her big truck is sitting on top of my bike. She didn't make a move. Not a single inch and she sat in her truck as if she wasn't involved in what just happened.
I shouted at her, "Good job – lady! Just in case you haven't noticed "your truck is on top of my bike!"
No reaction. The woman ignored me. She didn't get out of the truck or say a single word to me.
"Backup off my bike", I snapped at her.
People came running. "Do you need a witness? I have seen everything! It's the woman's fault. I will give you my phone number."
Another woman grabbed my arm and asked, "how are you? Are you hurt? Come, get off the road, I'm a nurse, let me check you out. You must be hurt, where does it hurt?"
"My bike is ruined! My gear damaged!" I said to her.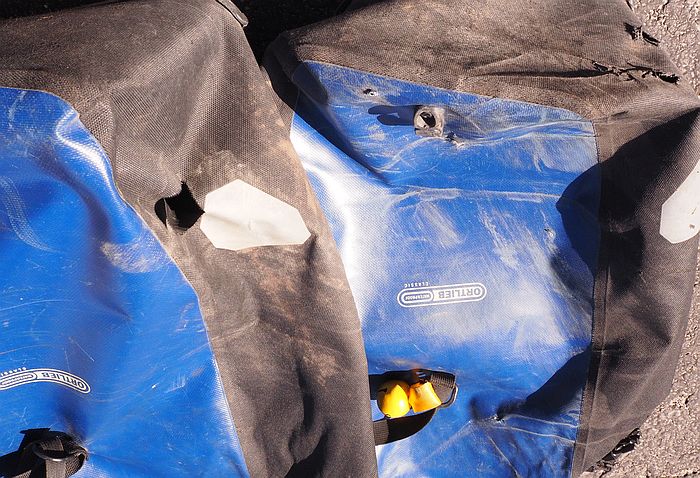 "We will take care of your bike, don't worry."
My thoughts revolved only around my bike. Pictures of recent years went through my head. I had done so much with it, so many adventures! And now this stupid woman, who never gets out of her truck and doesn't apologize, has ruined everything.
How could she possibly not have seen me?
I snapped again at her, after she finally backed up, "turn your engine off! Turn your stupid engine off!"
Sirens sounded. Police and ambulance arrived. More people stood around me. Everyone seemed to tug at me and it seemed they were all talking at once.
"What is your name," asked a woman. "Heike" I answered. "Then you're from Germany! I'm German too!" she replied with a broad smile.
They dragged me into the ambulance and while I lay on the gurney I felt more and more dizzy and sick. My head and neck ached and I felt like I had to throw up.
Everyone was super nice to me, they were all very concerned and they checked me immediately and drove me to the hospital which was only a mile away.
X-rays were all fine, no abnormalities and the diagnosis a concussion and whiplash.
A little later as I slowly realized what had happened, the policeman from the scene arrived and asked "do you have friends here?" He had brought my bicycle with him and he gave me a copy of the police report. He also offered to help as a contact person for further issues. I heard myself answering somewhat sadly "no I don't know anyone here".
The doctor and the German nurse both invited me to their homes, but the policeman had an even better idea. He called the pastor of the local church and to my surprise he came immediately and got me a hotel room for my first night in Eureka. He even carried my bike into the room.
I was so thankful to these strangers and have to say again that Americans are just a great and helpful bunch of people.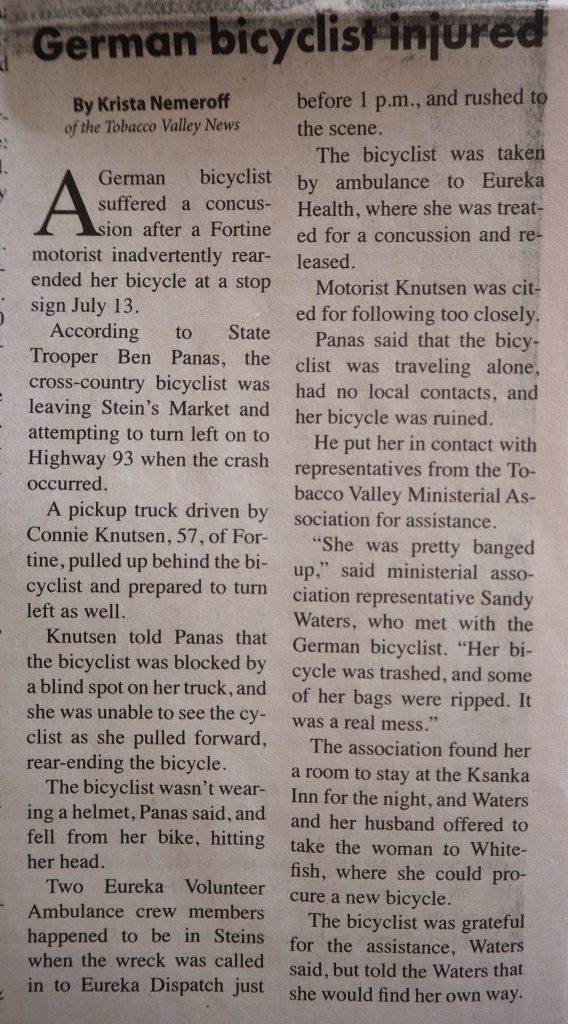 My head thundered, my neck hurt like hell and my former state of shock about my bike switched over to a concern about myself. I somehow felt like a truck ran over me 😉
My people at home were already asleep, so I couldn't call them and the only real friend I have in the US, who lived even in the same time zone, was Ron from Arizona, where I had last year, along with his family, celebrated Christmas.
I called Ron and he said:"Good timing – I finally retired two days ago – I will drive up immediately – I guess I'm in less than 24 hours in Eureka."
Again, this is America. People don't hesitate to drive 1600 miles to help a friend! I doubt a lot of people would do this elsewhere!
Even Rick from Oregon, where I had stayed only one night the past spring, immediately offered to come to see me and help, but Ron was already on his way.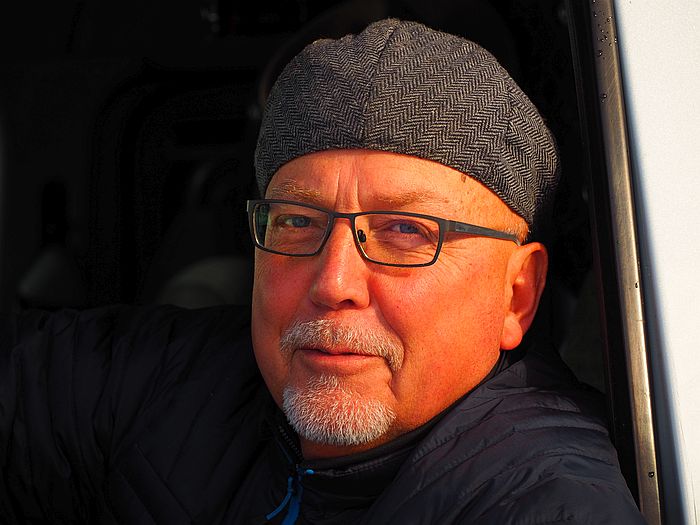 On the phone the insurance lady was extremely nice and promised right away that everything would be taken care of. My hotel expenses would be covered, the company would pay for a new bike and for all my damaged gear and she also mentioned pain and suffering money.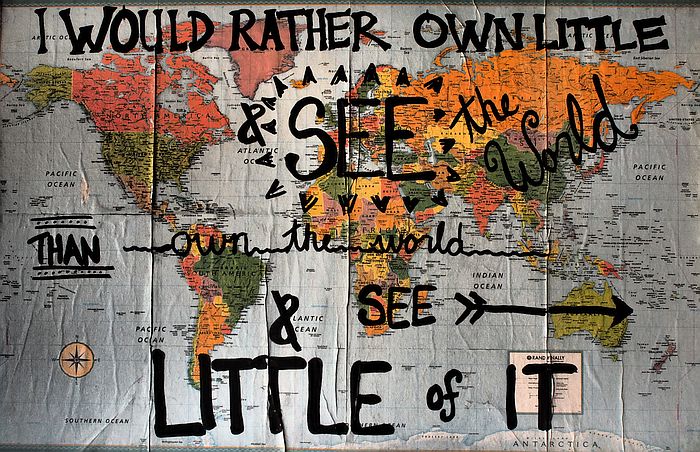 After a few days I felt slowly better and Ron and I started to develop a strategy on how and where we could get a new bike built up, because Eureka is sort of at the end of the world.
In the end we opted for Nelson in BC Canada, because through a tip from a Facebook friend, I had learned that Nelson was home to Surly's Canadian distributor. And a Surly was what I wanted. Exactly the bike what I had in mind for a long time!
I sent the insurance lady from State Farm all the necessary info. Photos of damaged gear and bike, hotel invoices etc. and waited in vain for an answer.
Other people who stayed at the same hotel in Eureka, told me, "Look, watch out, insurance companies always make a lot of promises and in the end they don't pay."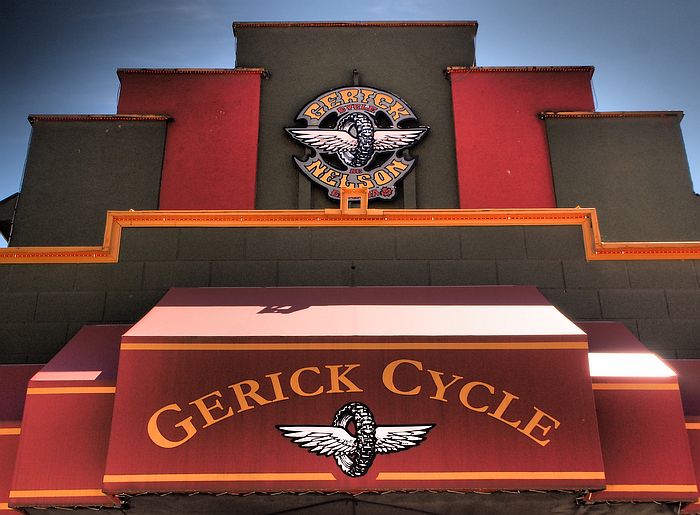 My bike was built up by Travis at Gerick Cycle in Nelson according to my wishes.
The boss of the bike shop made a plan with State Farm for a check to be sent on the same day by a Canadian subsidiary to pay for the bike.
The insurance company was not able to transfer money, not to anyone's bank account whatsoever, not even to PayPal, nothing.
But we were promised that the check was on its way and would be at the bike shop in no less than three days.
The days passed and no check arrived. Various parts had been ordered for my bike and therefore we had to wait anyway, but I was getting more and more nervous. Ron paid for the hotel every day because he, unlike me, has a credit card.
The bike shop staff invested many hours to get what I wanted and I had more and more the impression that I might not be getting the money for all this and that the initial promises were all just tactics. Each day as we waited for the check to arrive my concern grew.
Dozens of times I was put off by only being able to talk to the answering machine of the insurance lady. When I finally reached her, she told me she hadn't received any emails from me. Then came the strange suggestion that we send the list with Ron's email as if she thought she couldn't receive an email from a German email account.
I played this game. And send all emails again with Ron's email address.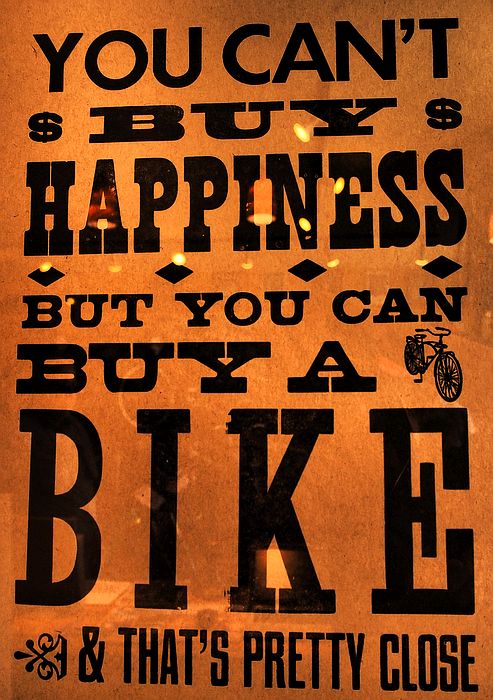 Another three long days went by and I heard absolutely nothing from the insurance. And of course, there was no check in the mail. I was super nervous and also super frustrated and annoyed. I was convinced that the insurance was going to cheat me because I could never imagine that in the USA someone might be so incompetent!
I called them again and admittedly, totally freaked out and asked to speak with a supervisor. He played dump at first – but then he seemed to realize I wouldn't put up with him giving me the run around. And he finally admitted that the check had never been sent.
I threatened him with a lawsuit – something I hate – but I saw no other way. And this finally opened the door for things to start happening.
America, as everyone knows, is world famous for extreme lawsuits that go through the roof in every way. I think once State Farm realized that I might go to court and I might bring up all sorts of injuries and mental consequences from the accident, they were afraid of the high amount they might have to pay.
Right away I received the first answer to one of my many emails, with a huge accumulation errors. No Excel spreadsheet, just a jumbled list of data. Figures taken incorrectly and also added up wrong – but everything in my favor, so I didn't complain.
I negotiated mileage money for Ron, because besides hitchhiking, I would have never been able to leave Eureka.
Strangely, never someone asked how much my old bike had cost, because they were okay with the prize of the new bicycle. But as I said, I was still very uncertain if I will ever get a penny.
Supposedly a new check was issued and sent immediately. The manager of Gerick Cycle finally just gave me the bicycle without having the check. As a security he had two signatures of two colleagues from State Farm sent by fax. Thanks so much again Ross!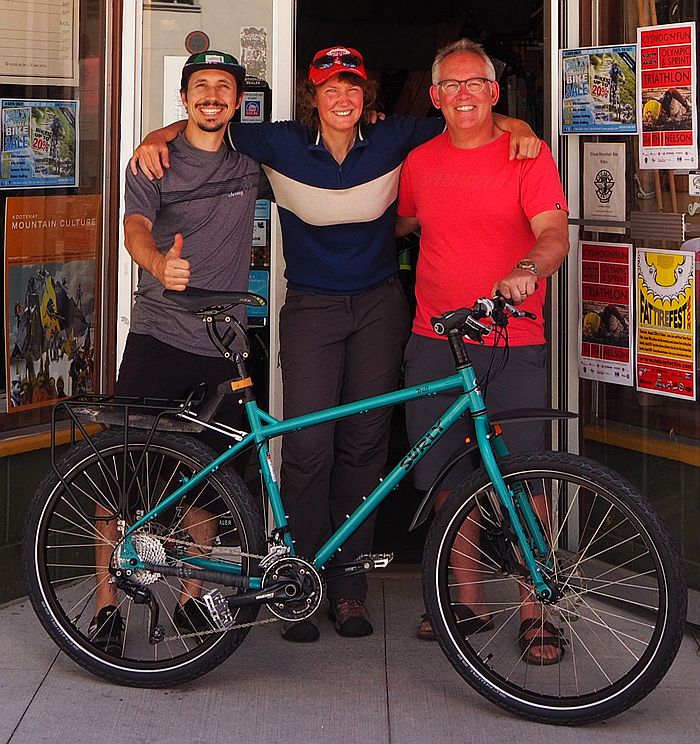 Ron had paid more than $100 CAD for the hotel each day. Canada is awfully expensive. The mileage money was another big sum. I still hadn't received the money for my broken equipment and the promised pain and suffering money.
Looking online, State Farm has received tons of complaints. Many people whose stories were similar to mine and many of them have never received their money at all. So I was still very alert.
To get the money, we were asked to meet in front of a bank in Montana, where a representative had been sent from the State of Washington. Driving time over four hours.
Isn't that a very modern process? I felt like I was sent back to the old days where cowboys rode from state to state to deliver mail.
He gave me a check and I was supposed to sign that I would have no further claim against State Farm. The adjuster had promised in advance that the representative would accompany me into the bank and not leave until I had cash in hand.
"No money – no signature," I told him. "I've never seen this in 15 years," he said to me.
"Well, there is always a first time," I replied and didn't trust this man for a second. Again, I was promised something and the statement didn't match with what I was told.
At the counter came the next problem. "The check is not covered, we don't know about this check", the lady said to me. I turned to the representatives and just said "this whole insurance settlement is absolutely the most ridiculous thing I've ever experienced in my entire life!"
Ron immediately called the bike shop in Canada to make sure that they actually got the money before I signed off. "Yes" came the answer and "thanks for asking".
After much back and forth and several phone calls, the bank made an exception and trusted the check and gave me the money.
"Cashing the check will cost a fee of $7.00", they told me, I answered, "the gentleman besides me is taking care of this", whereupon he said, "then I have to pay it out of my own pocket", while I said, "that's not my problem!"
I gave him the signature and he apologized several times. Had I immediately signed, I am sure I would have ended up chasing after the money for another few days or maybe forever?
Then of course I talked to some other Americans about it and they invariably said that many other victims sometimes stick their heads in the sand and give up. A big benefit for the insurance companies. True to the motto, why not trying to cheat someone? Welcome to America – the land of the free.
Disregarding all the stress and pain, I traded a 15 year old bicycle against a brand new "racer" and have also been paid all expenses, including Ron's and some suffering money. At the end they were far more generous than an insurance in Germany would ever have been.
Thanks to everyone who helped me. Who sent get well wishes through email, gave nice comments and words of encouragement through Facebook!
Above all, of course, many thanks to Ron, who was a huge help! But also thanks to the great service in the bike shop, especially there to Travis and Ross. To Martin from biketour-global.com who helped me with tips for the bike. In addition, thanks very much to Don, an American friend in Germany, who had further contacts with advice and practical help, how to negotiate with the insurance.
All's well that ends well! And here we go, after four long weeks, back on the trail!