Before I cycled off to the Ukraine I needed to say good bye to my new friends Michal and Freida where I was staying for a week while I waited for my new camera. We had a lot of fun together and especially Freida, the dog, didn't want to let me go again.
The border control officer helped me to arrange a lift in a van to be able to cross the Ukrainian border, because it isn' t allowed to cross the border without sitting in a car. So I got my passport stamped, drove about 30m inside the vehicle, jumped out right behind the boom gate and cycled off into a new country.
The Ukraine described in short terms: disastrous roads, shy people, heavy alcohol consumption, eastblock character, great scenery, seemingly endless villages, heaps of churches and more sweets in grocery stores than anything else. It had adventure character and I found it really exciting, but also tough going.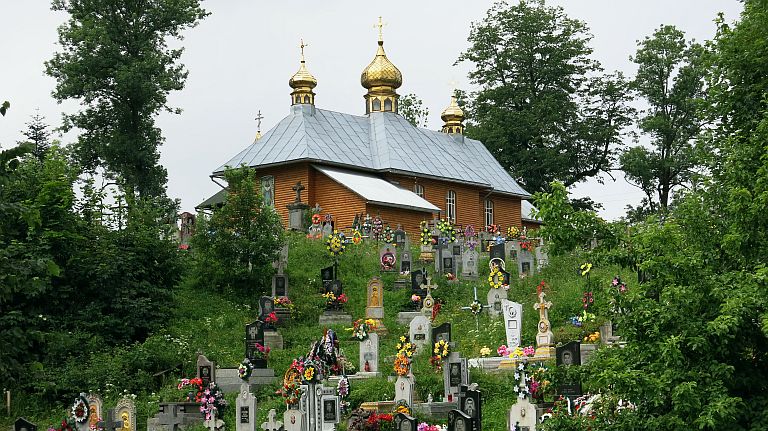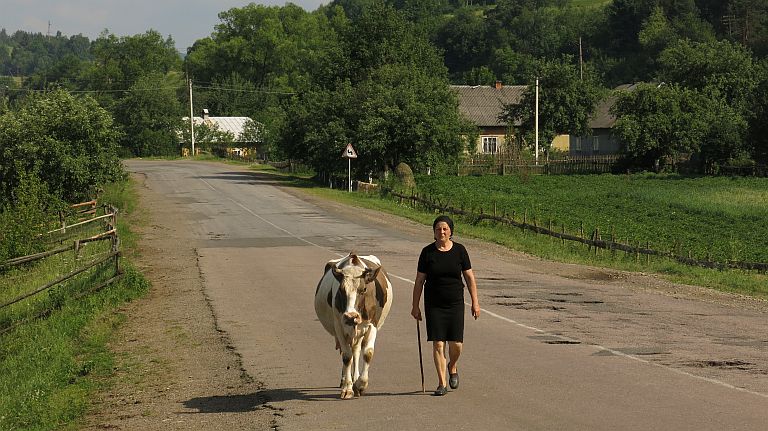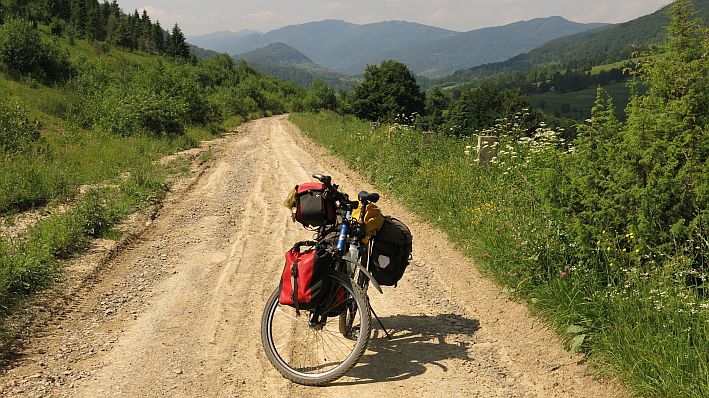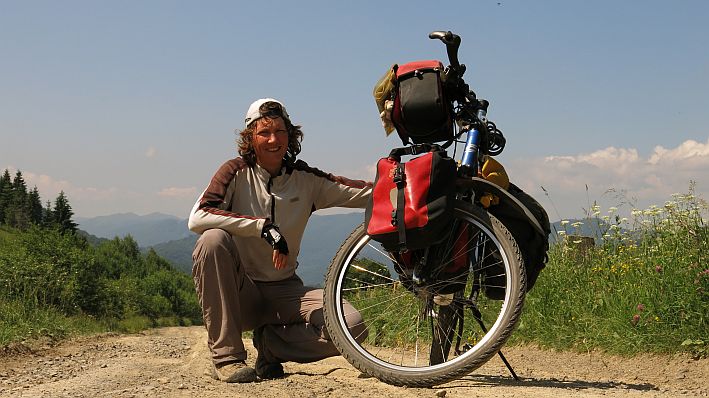 Because of the cyrillic language there wasn' t any way of reading anything and quite often I had problems to even recognize a store or a restaurant, because they were all so insonspicious.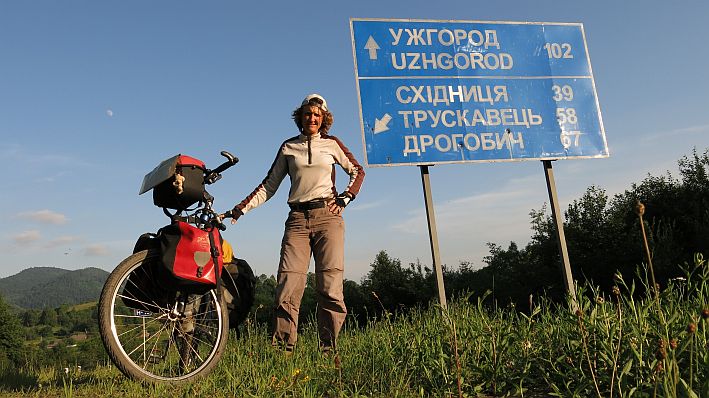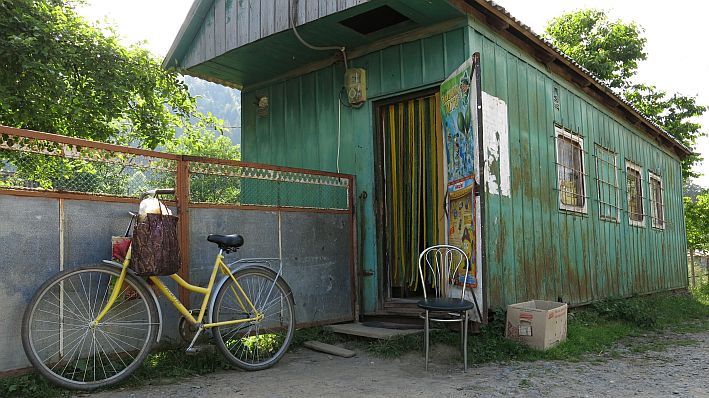 The Carpathian Mountains in the Ukraine didn' t really differ from the mountains on the polish side, but I still found it more impressive. The passes were higher, so the views were more stunning.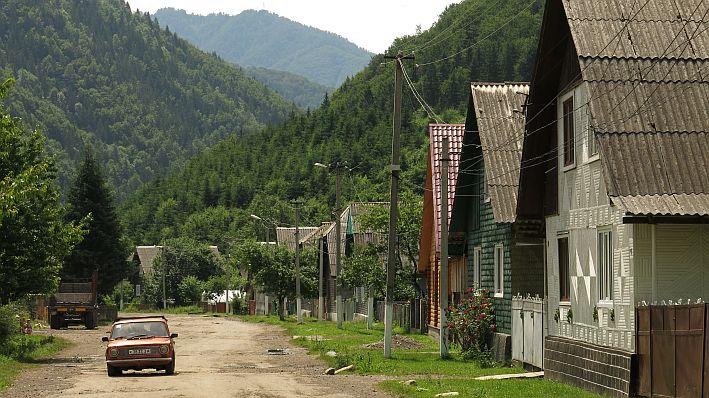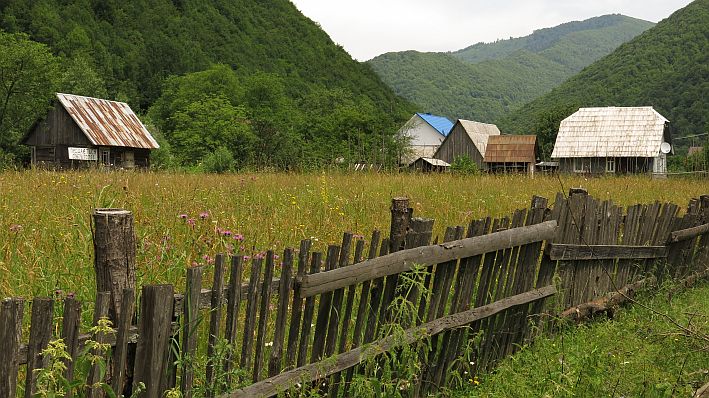 From Komsomolsk to Ruska Mokra it was just 11km on a yellow marked road. I needed nearly 4 hours for that short distance. The road just didn' t exist at all and I asked myself a few times where I got lost. But some forest workers confirmed that I am on the right track.
I went from mudholes to brutally steep tracks full of big rocks into a small river. On top of that, a storm broke over me with lots of thunder, lightning, hail and it rained cat's and dog' s. Soaking wet I pushed my bike through the rapidly rising stream which wasn' t the easiest thing to do.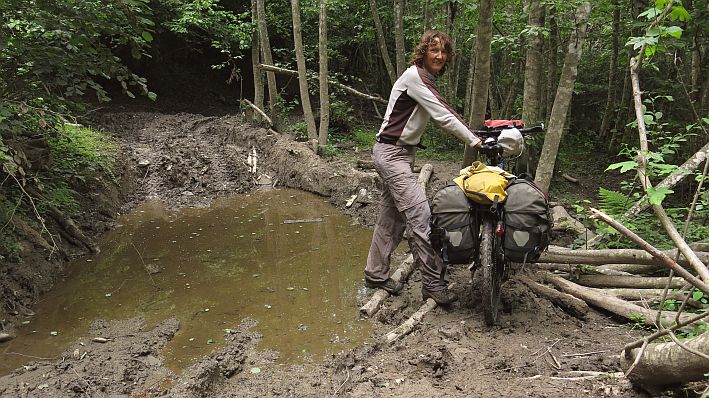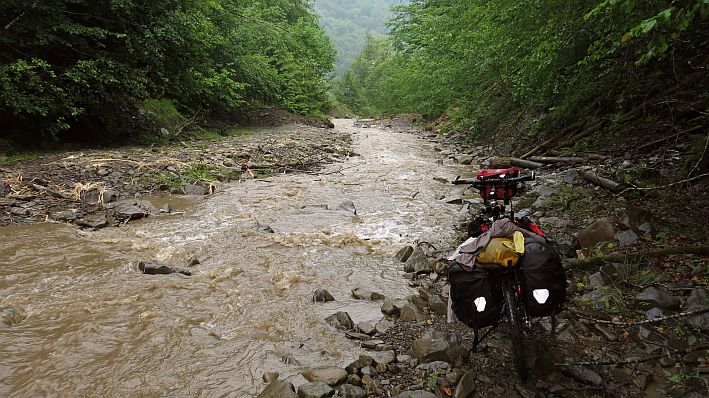 In the evening I met some offroad toruing bikers who smiled about my story, but on the next day they couldn' t get through were I had been and came back passed me confessing there failure.
When I crossed the border to Romania I wasn' t just back in the EU, I also stepped onto the 70th country of my life. There are now just another 123 missing, so I might have to cycle for a longer while to see them all.
Let' s see what Romania has to offer.
2210km
click on Route for more details