At first Romania presented itself as wet and cold. The people instead warmhearted, open and curious.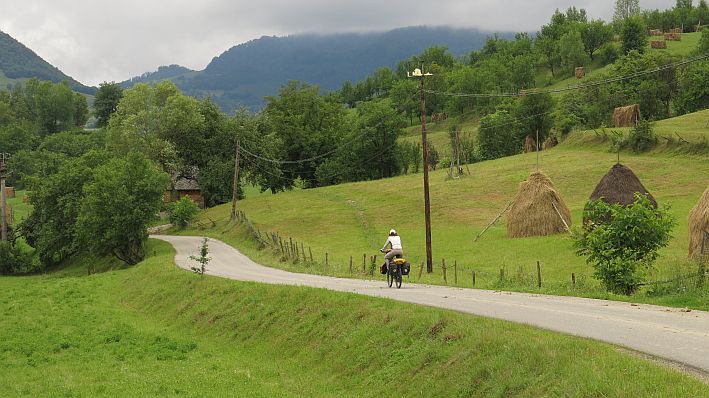 The country is more modern than I expected it to be. Even if there is no running water inside the houses and wells and outdoor toilets in every garden, the supermarket chains Lidl and Penny as well as big cars are seen everywhere.
Nevertheless, there are still idyllic places left, with horsecarts driving along the tracks and small corner shops have only a little assortment on offer.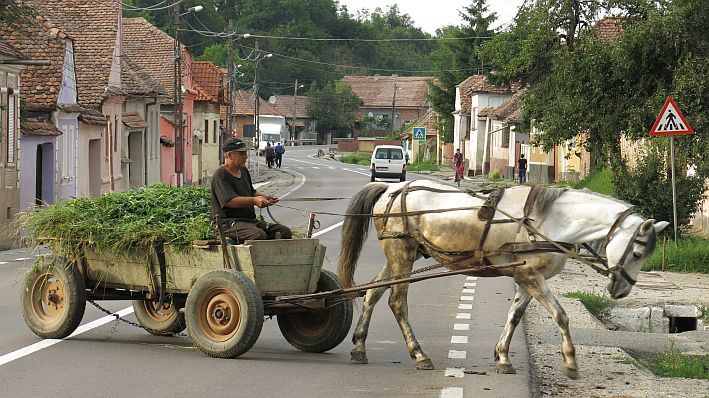 Personally, for a cyclist, there is too much traffic in the country. There are not enough alternative routes to escape the big roads and if so then you end up pretty quickly on a nearly not excisting track.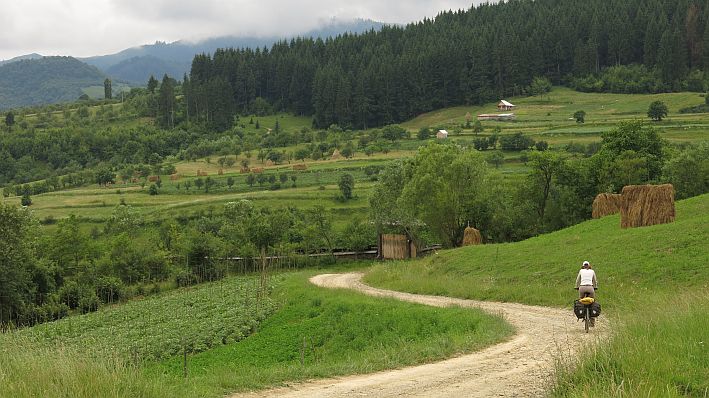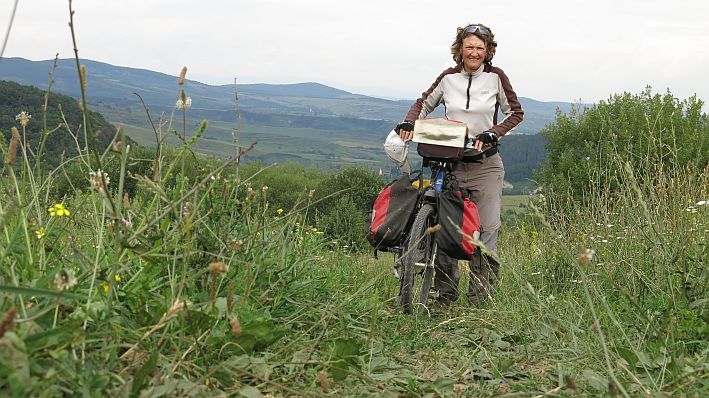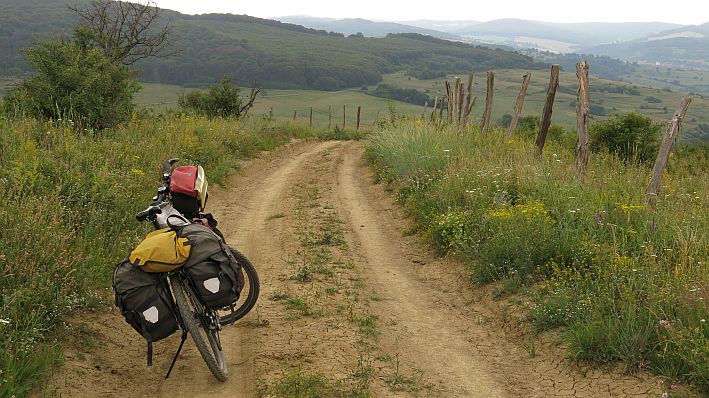 After I had to rest for 2 days to recover from the strains of the Ukraine, I visited a cemetary of a special kind. The Maramures Merry Cemetary. The wooden crosses of the burried people are bautifully painted and very colourful with scenes of their professions or special moments of their life. It felt warm and friendly to me, not as sad and dull as most of the cemetaries at home.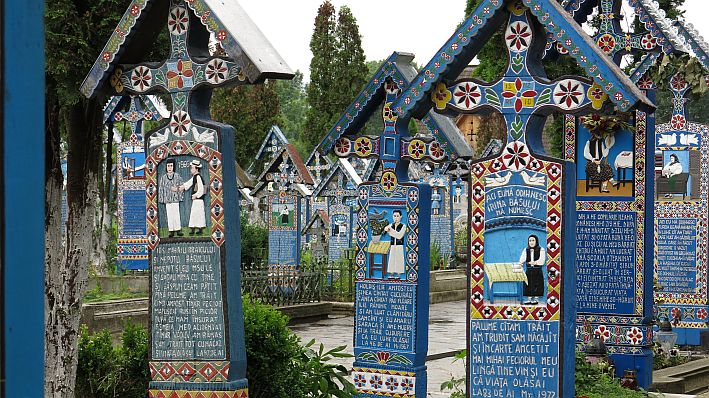 Afterwards I headed off to the province of Maramures. Many wooden houses, huge carved wooden gates and a lot of wooden churches. From my point of view not as impressiv as the ones I have seen in Poland, but that might have been the case because I already had seen quite enough of them.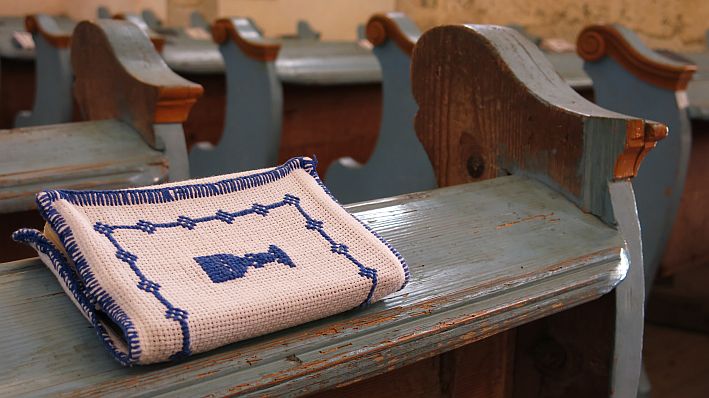 It was a lot of work getting to the famous painted monasteries of the province of Bukovina in the north eastern part of the country. Quite a few long passes separate them, so it was not just a cultural highlight, it also provided beautiful scenery along the way.
I had my first flat tyre on this trip. Given the fact that I used these tyres on other trips already, it was the first puncture after about 10.000km. Thanks to Schwalbe, their tyres are just great.
I camped quite a few times in unfinished houses. They offer a nice flat surface, protection from the rain and they are easy to find. Even here are neighbours offering food every now and then. But most of the time I cook something myself, because there is cheap and super fresh vegetables available in every town.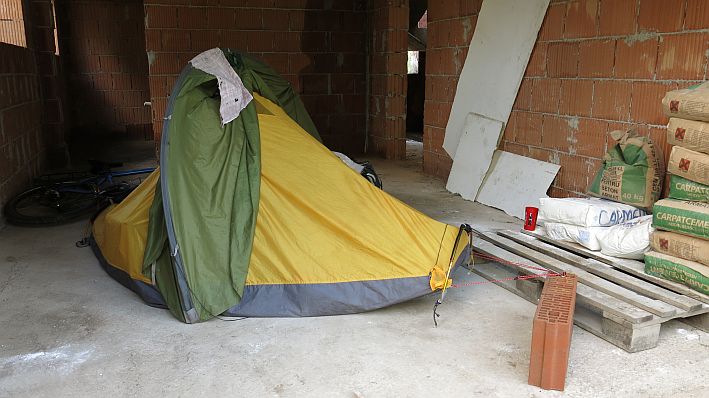 It' s time to head further. I am off to Bulgaria.