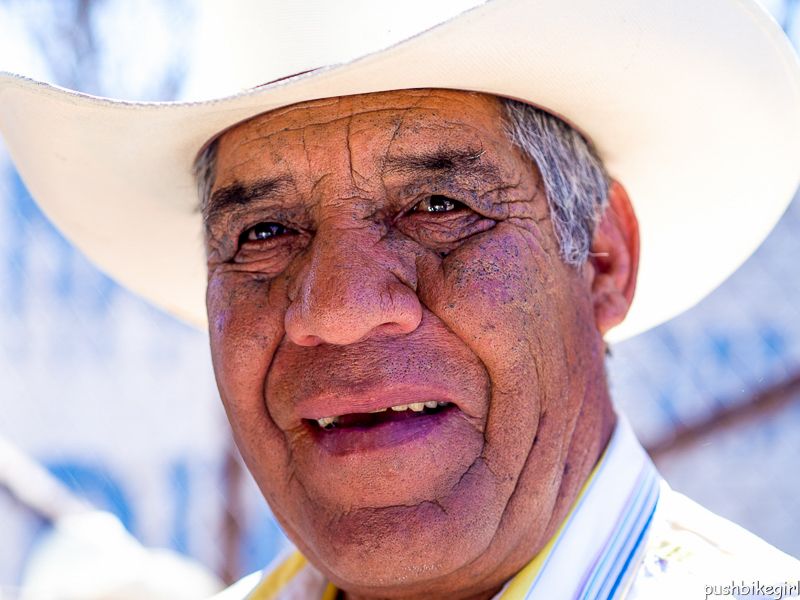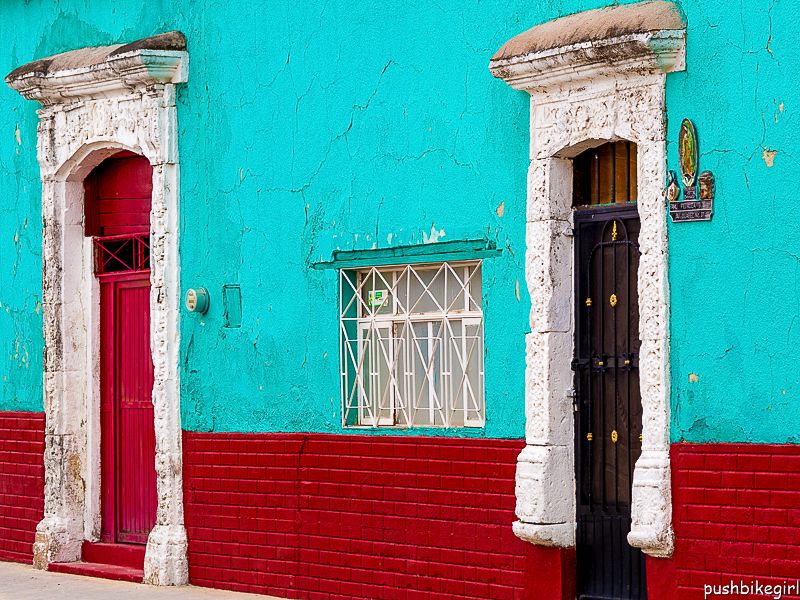 The ferry crossing to the mainland of Mexico was sweetened by two super nice German women. It was simply fun to talk in my native tongue for a while and to hear the latest news from home.
While chatting we discovered a whale fountain in the distance but sadly the big creature was too far away to really claim it as a whale spotting.
Los Mochis was nothing worth seeing, same as the route from there to the village of El Fuerte. But the town itself was one of those places which was really nice to look at. The main reason to come here, however, was the train station.
I was treated to a train ride up to the Copper Canyon which is said to be among the world's most beautiful train journeys. One of my dear fans contacted me long before I even got there and wanted me to have a great time in one of the biggest canyons on our planet. By far bigger than the Grand Canyon, but significantly less visited. So, it all sounded really good.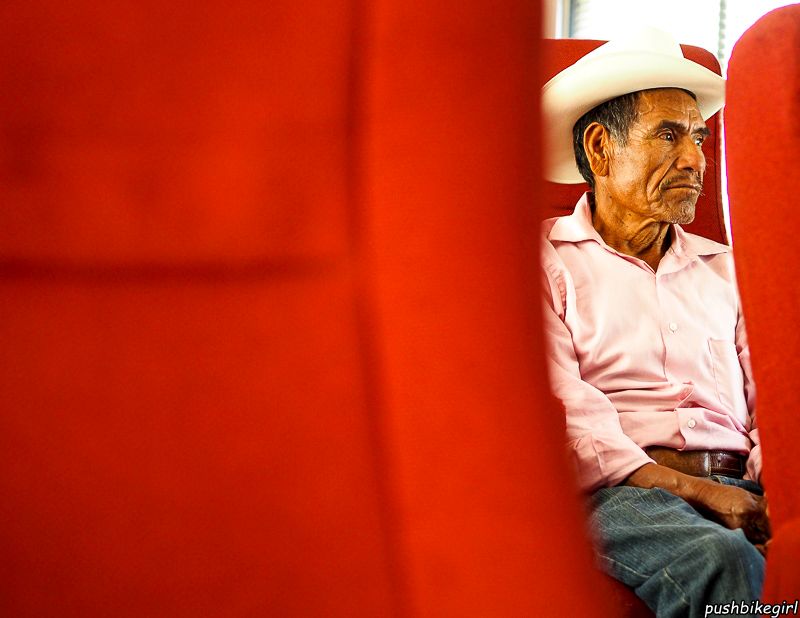 I certainly didn't want to miss the train ride, but not only that, additionally I was strongly advised by the locals not to ride a bike from El Fuerte to the Copper Canyon as it is one of the number 1 drug-cultivation areas in Mexico and therefore not necessarily the safest corner of the country.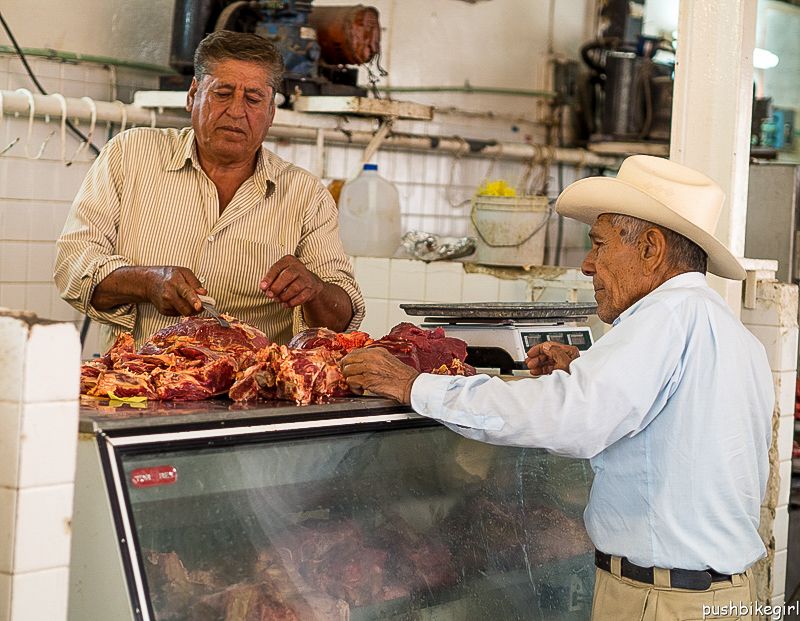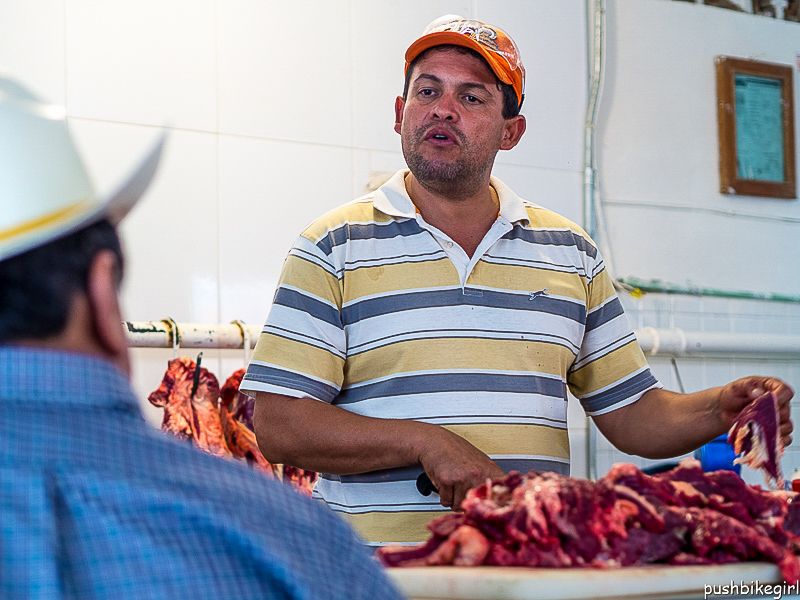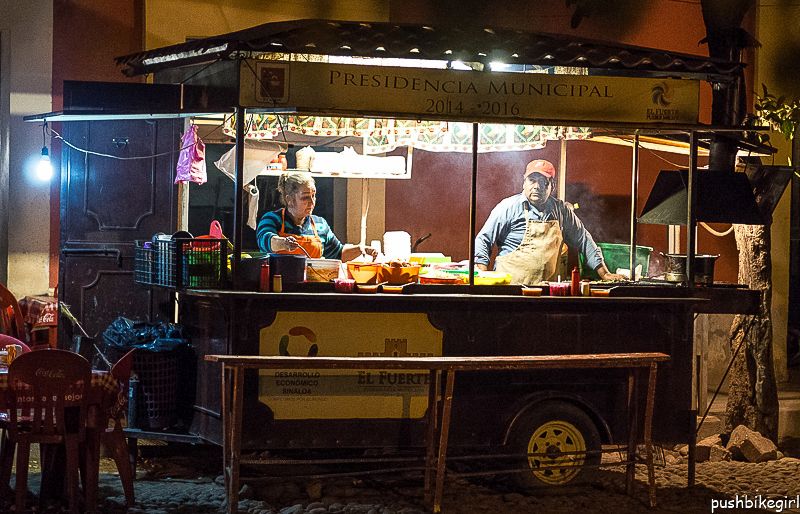 I met a man about my age who invited me to a fish supper. Sure, I agreed immediately and was punctual, like the Germans are ?
Thirty minutes late he came with a few mates in tow and began to spoil me rotten. There was a lot of food to eat and a few musicians were paid to entertain us. Lots of alcohol and lots of giggling on top of it. Somehow fun to see how much I was worth and how stupid the guy looked when I left the pissed bunch of dudes without him getting something out of it.
It is kind of funny when you are traveling from one culture to the next experiencing how the gender role has changed during the journey. But so far, I didn't understand anything about the Mexicans, neither about the women nor about the men.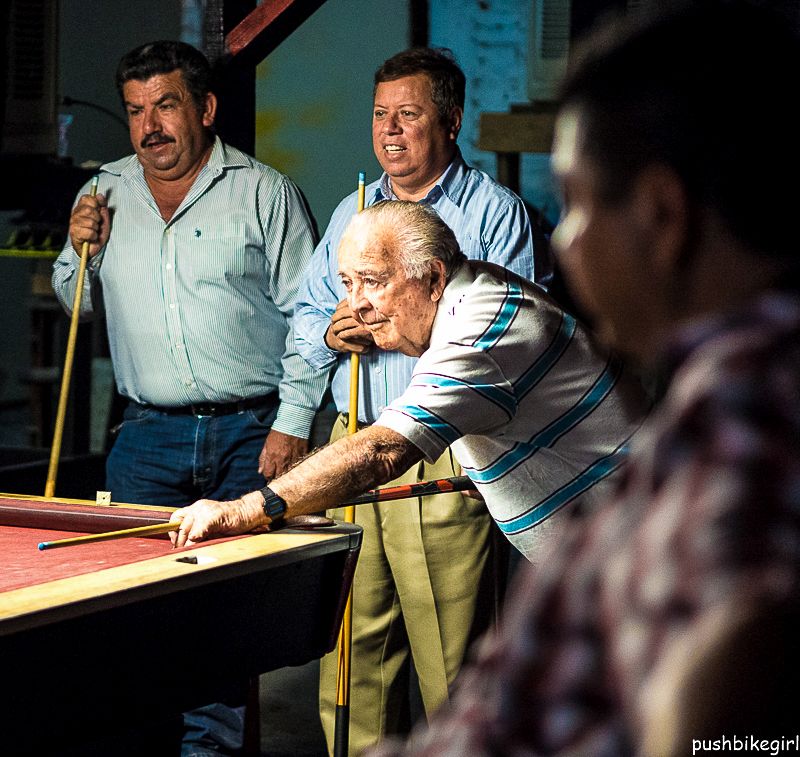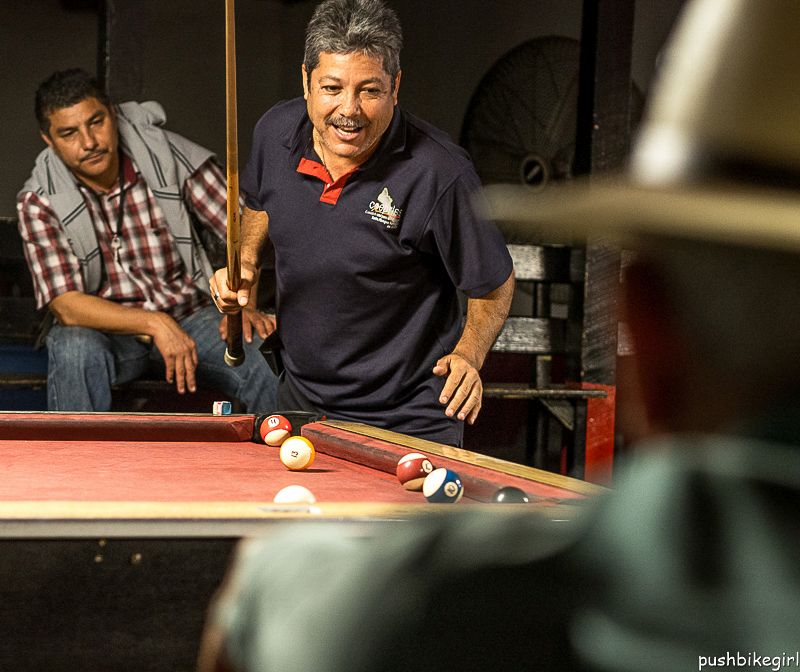 Unfortunately, the train ride was nothing to write home about but I had planned right from the beginning to get off halfway and pedal the rest of the journey with my pushbike.
Bahuichivo was my endpoint and it was time to start the adventure of the Baranca del Cobre as the Copper Canyon is called in Spanish. At about 1700 meters above sea level I pushed the pedals and fought from then on with the never-ending hills and mountains.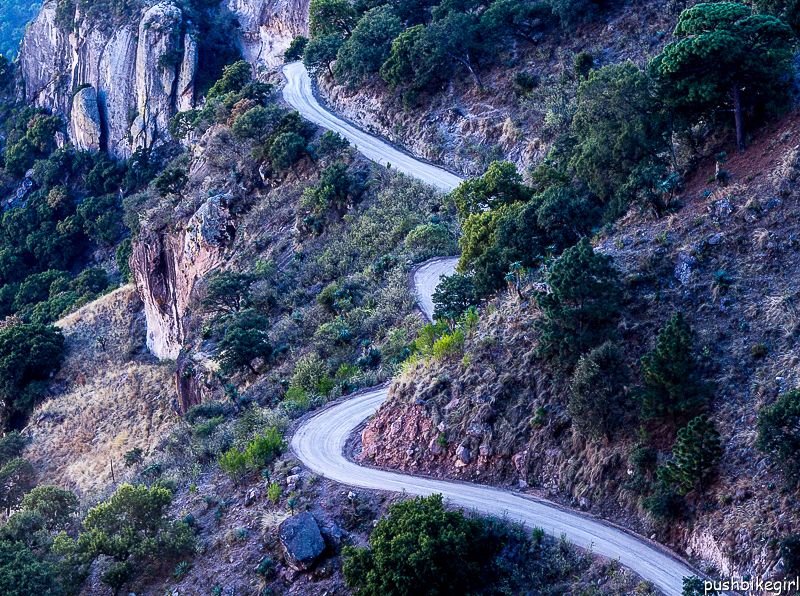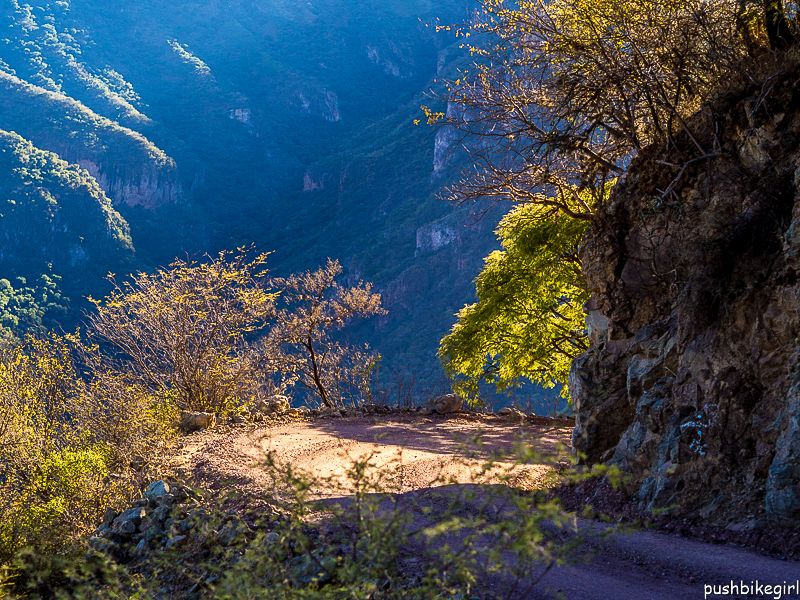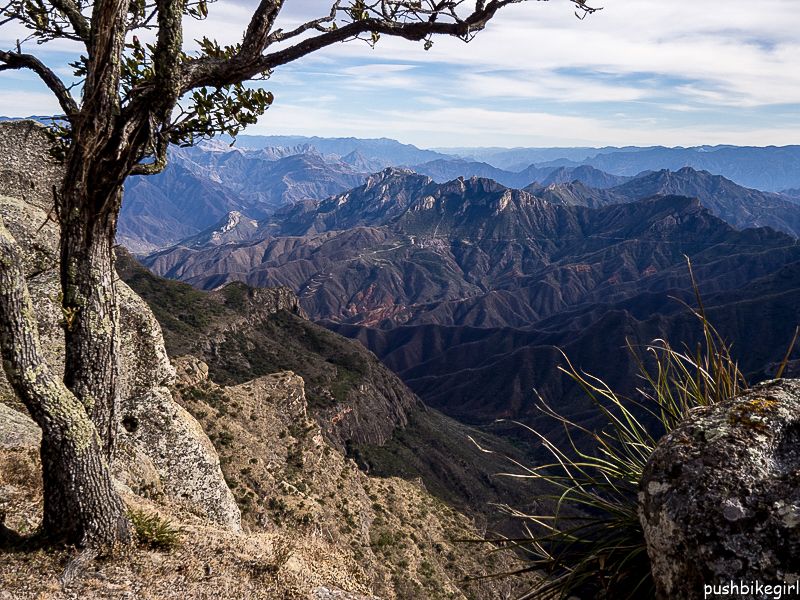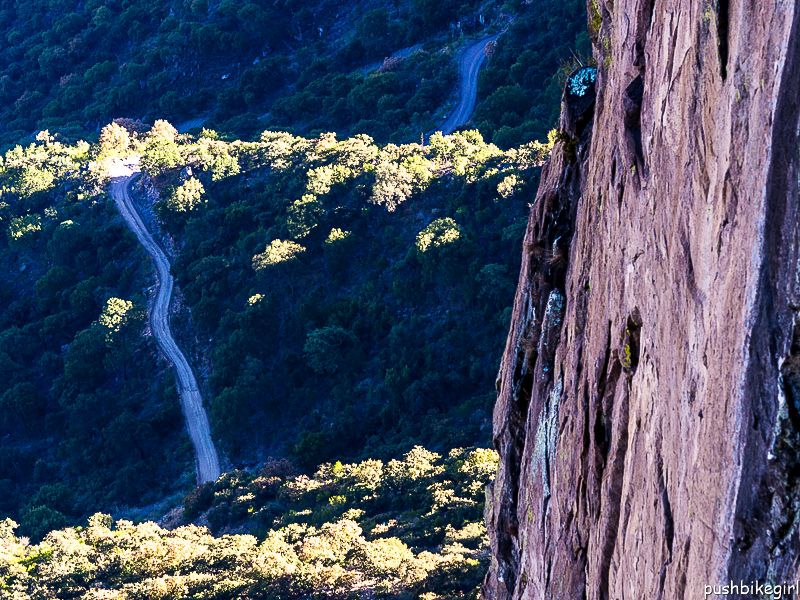 I was uncertain, I didn't know the area at all and couldn't estimate the danger in this environment. My Spanish is far away from being good enough to understand the details of people's statements so it was a bit intimidating to ride through this massive mountainous area. I wasn't at ease at all when a car came close and possibly reduced the speed. I was also not willing to camp here somewhere, because according to many locals it would be just damn stupid to do so.
Okay, so what to do. The helicopters kept flying their loops and the military drove patrol. Policemen were armed with machine guns in lonely villages, and I, a woman from Germany, riding here all alone on my pushbike. I wasn't really sure if it was the smartest move.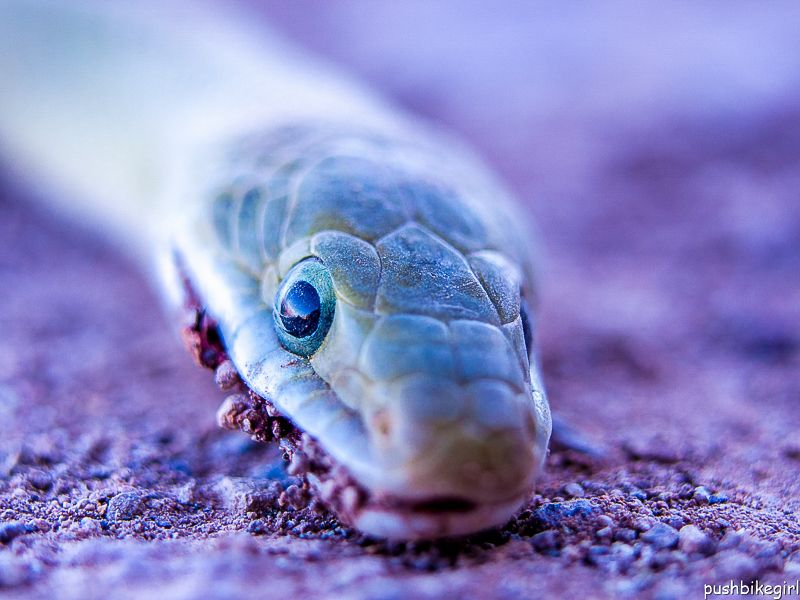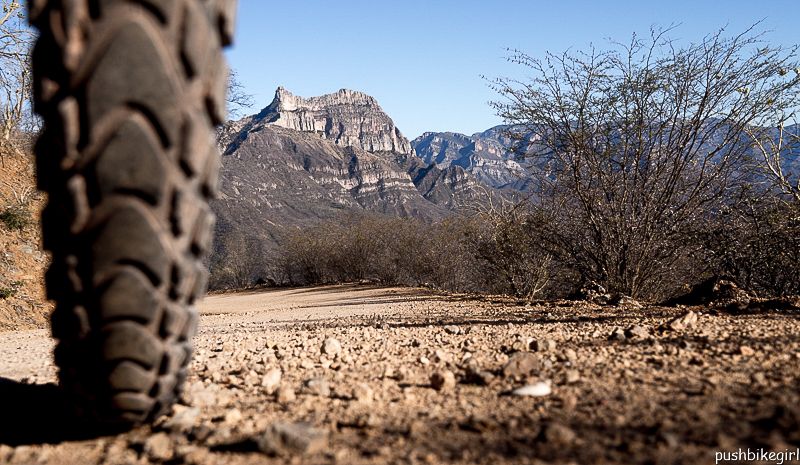 It seemed that from now on I always had to find a safe place for the night because apparently there is no real danger during the day but only in the night. People have to be careful and in general you should not leave the road to not accidentally stumble across a marijuana field and bring the owners into turmoil.
So, I rode a little faster than usually and after fighting with steep hills and lots of stones on my way I had reached the village Urique at 500m above sea level. Urique was another colorfully painted sleepy town. The scenery was great, the people very reserved but not unpleasant.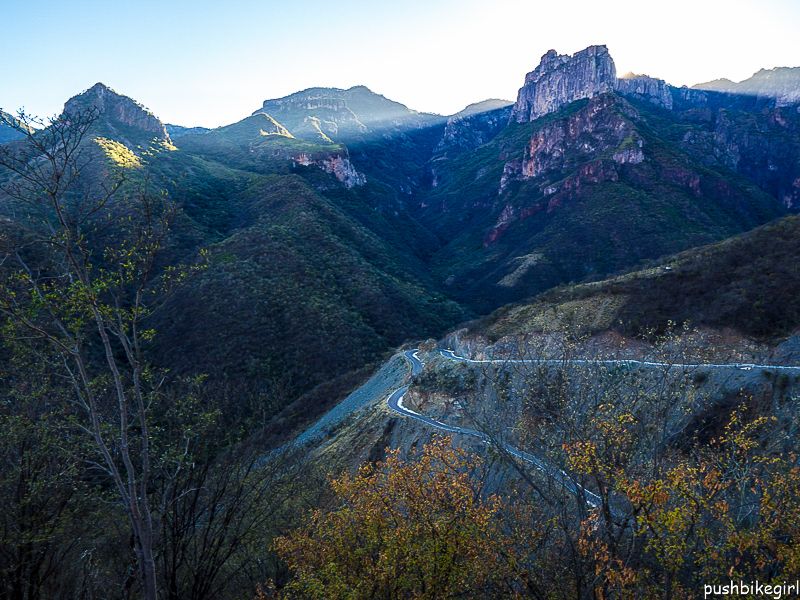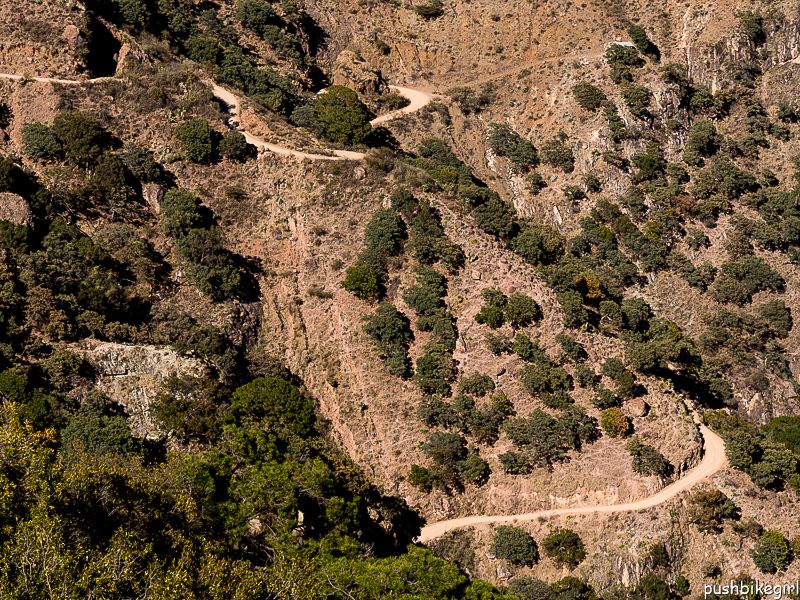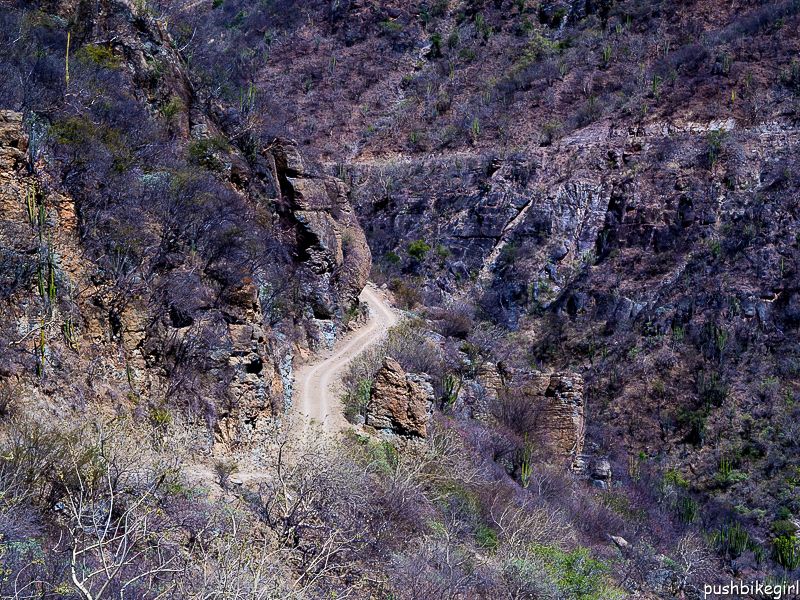 I was invited to another fish dinner. This time from a family whose father had lived in the USA for a long time and thus spoke very good English. The fish was delicious, but the urge to give them financial support was a bit too pushy. Well, fish supper invitation ?
The kids played baseball on the ancient sports ground and to my surprise even here the policemen were armed with machine guns while watching the action.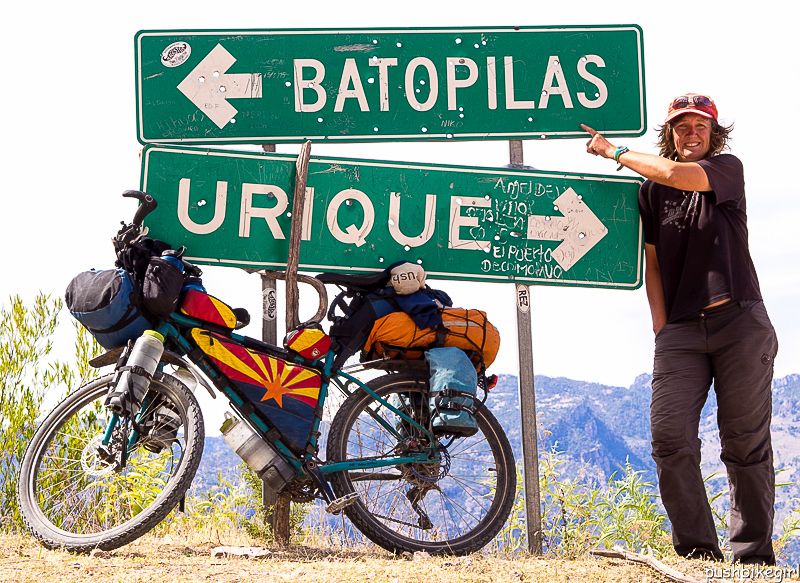 It took me 2 days to cover the distance from Urique to Batopilas, another village in the middle of peaks and gorges. I had some steep ground to cover. Zig zagging serpentines up to 2000m to lose them shortly afterwards again down to 600 m above sea level.
At the end of the first day, I was getting nervous, as night approached, but the possibilities of asking people for a safe place for the night got less and less. Just before darkness I discovered a tiny hut and left the road and pushed my bike through the scrub to get there.
As I approached the house, I noticed right away that no one would really welcome me here, but it was already too late in the evening for another trial at another house
Tarahumara Indians live in this area. Extremely shy people. The men wear a kind of Jesus sandals with an extremely short wrap around the waist and a wide-cut bright colored top. The women, on the other hand are wearing long, wide, colorful skirts. Unfortunately, I did not dare to photograph them.
After some long eye contact I was able to convince them I was okay and that there is no danger for them when I spend the night on their property. The mother nodded, but for the rest of my stay I was completely ignored. But completely. Finally, with some kind of a relief I set up my tent surrounded by goats and chicken poo and pitched my tent on the harvested corn stubble field.
With the sound of barking dogs and chock crows I fell asleep right away.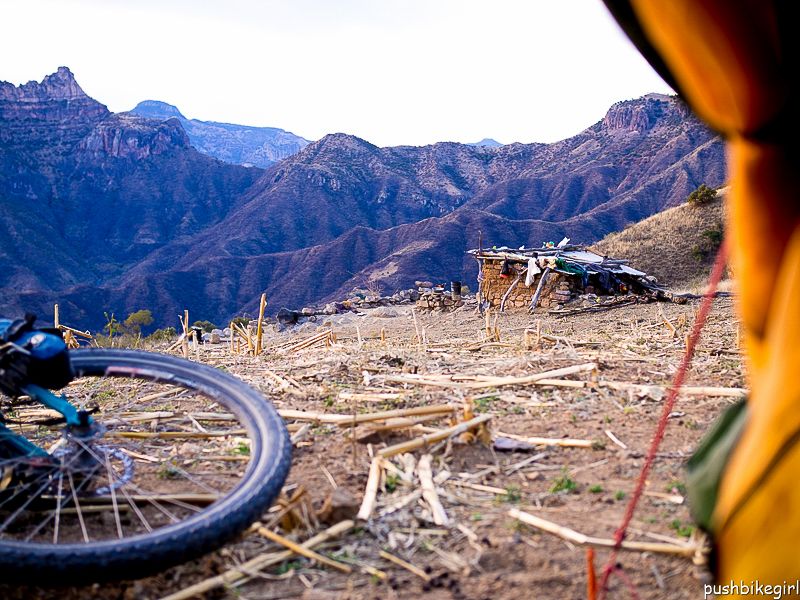 Steep started the day and steep ended the day.
Batopilas was another Pueblo Magico. A magical village, some of which can be found all over the country. In principle, an award to promote tourism in these areas and quite often they were really worth seeing.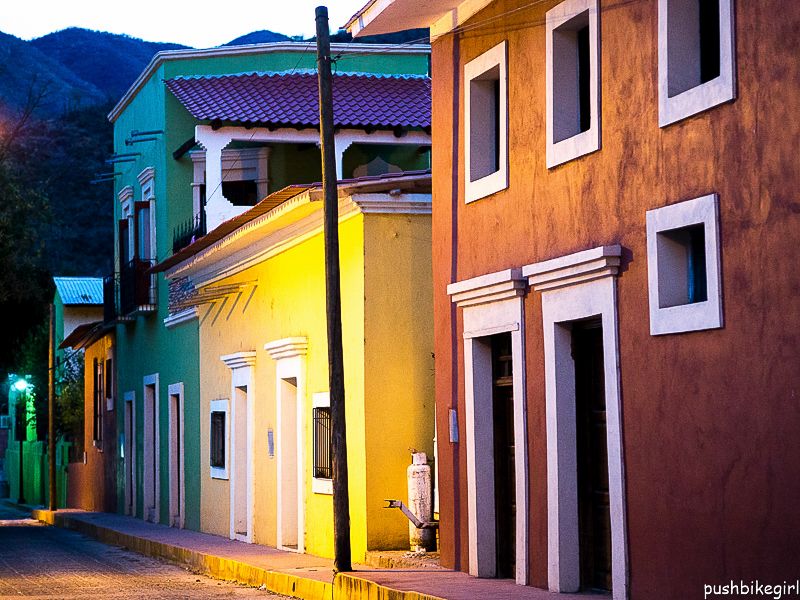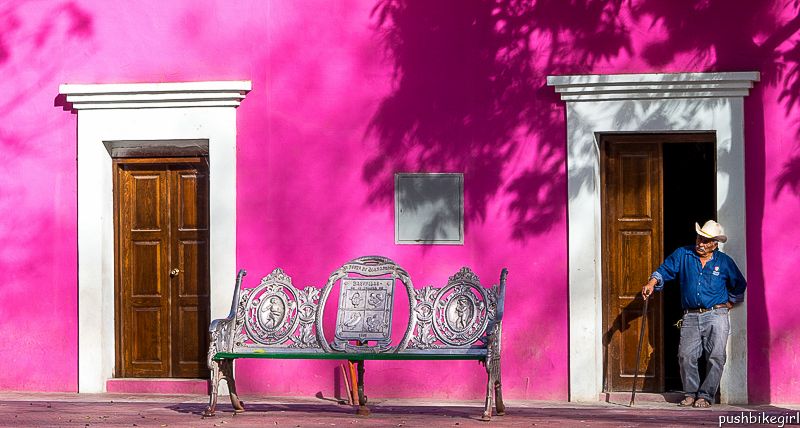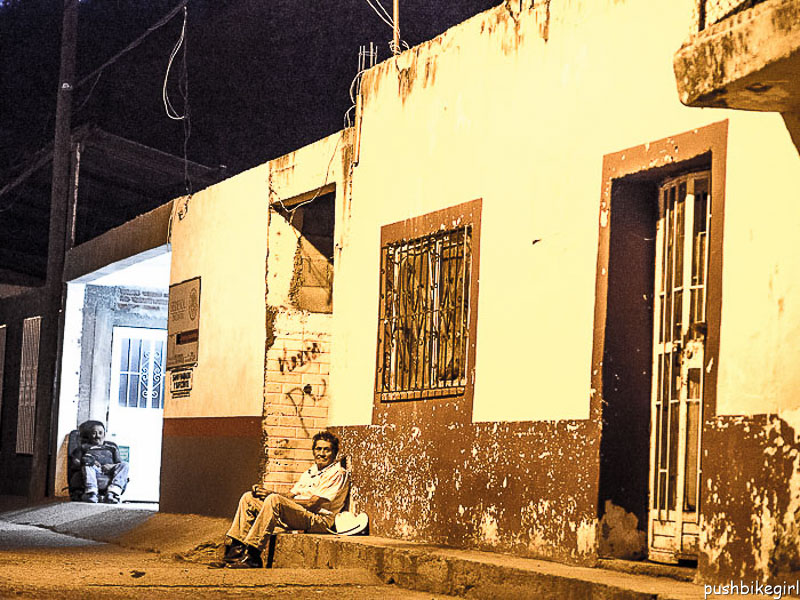 In the end, everything was not as difficult as thought, but I admit that it was a bit creepy before dark, and since the people were anything but friendly or especially open, the situation didn't really simplify for that matter.
In retrospect, I would say the area is not really dangerous for a tourist, even with a bike, but if one is so exposed the world always looks differently. But as always, afterwards you are smarter.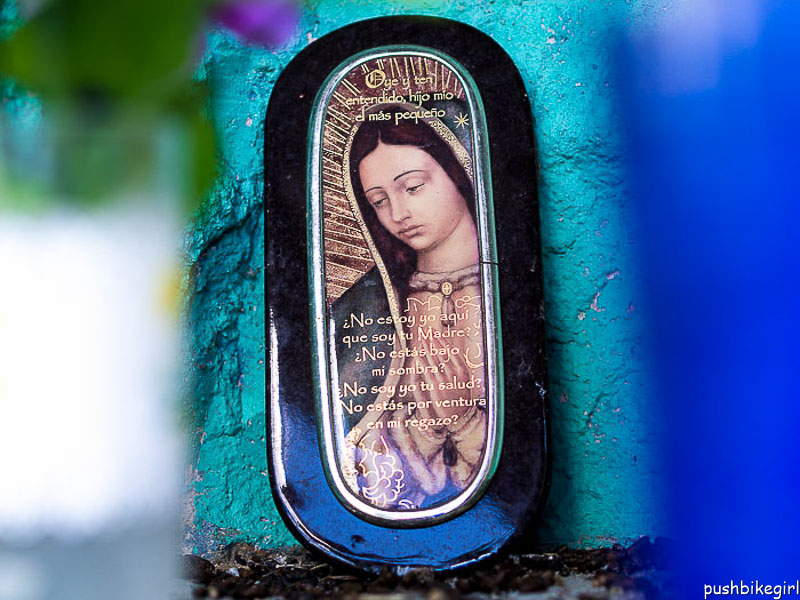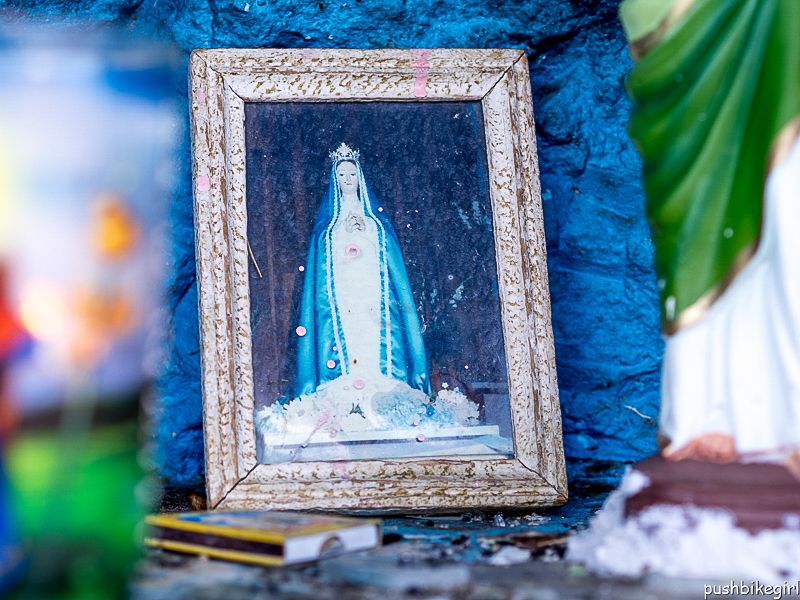 I did not like the Mexicans. I am rather an open type and friendly. "Hola senor, hola senora when I see someone on the street. I say hello when I enter a shop and I say thank you when I get change or a meal is served in a taco booth and I say good bye when I move on. Totally normal, right?
But this is rather strange in the north of Mexico. Because there is rarely something coming back, which I find very unfortunate and also not very welcoming. There are no laughing and waving children, who sweeten the day or simply some people who ask something or who are curious.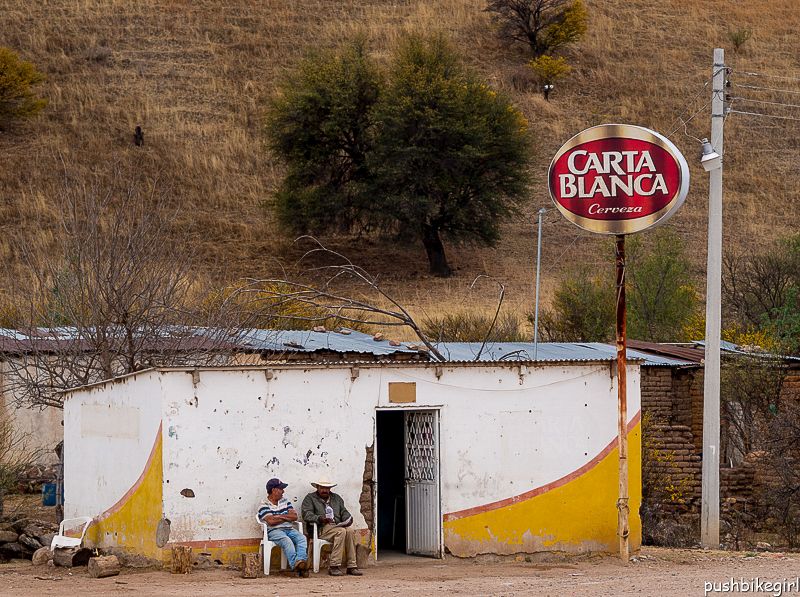 I stayed on a farm and nobody paid any attention to me when I set up my tent a few meters away from the house. I camped on sports grounds and no one was interested in me and was up for a chat. I also stayed in small hotels and no one asked me more than needed.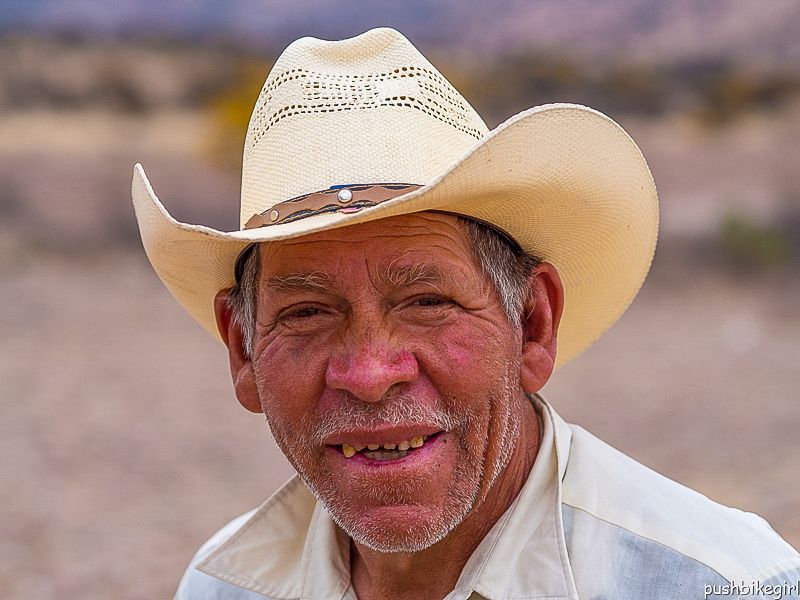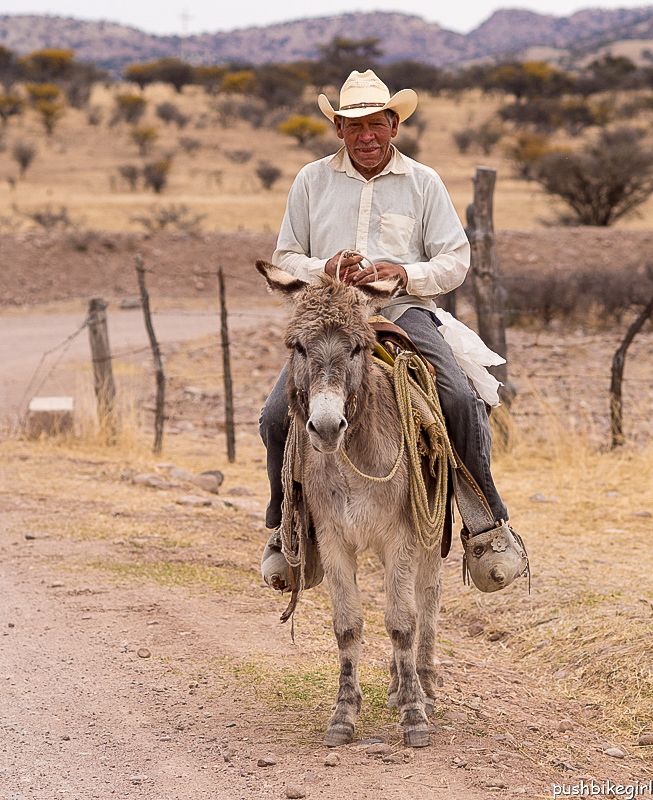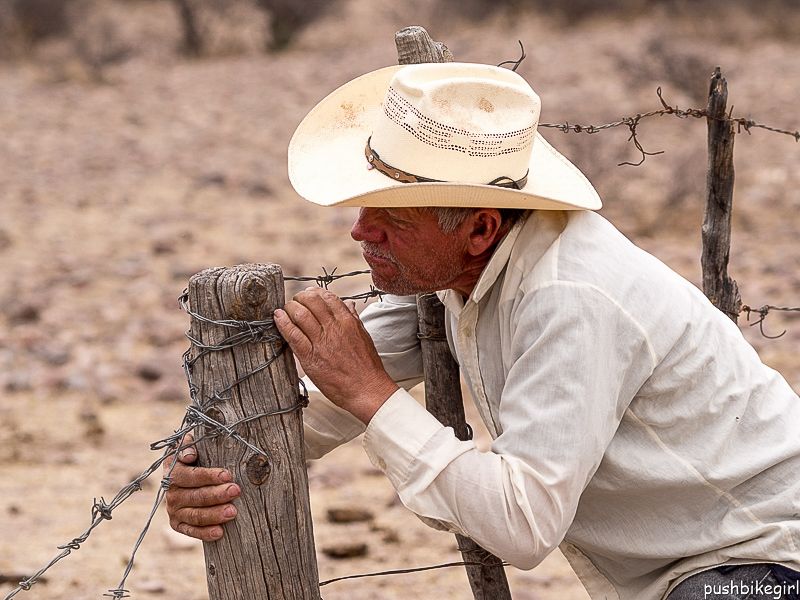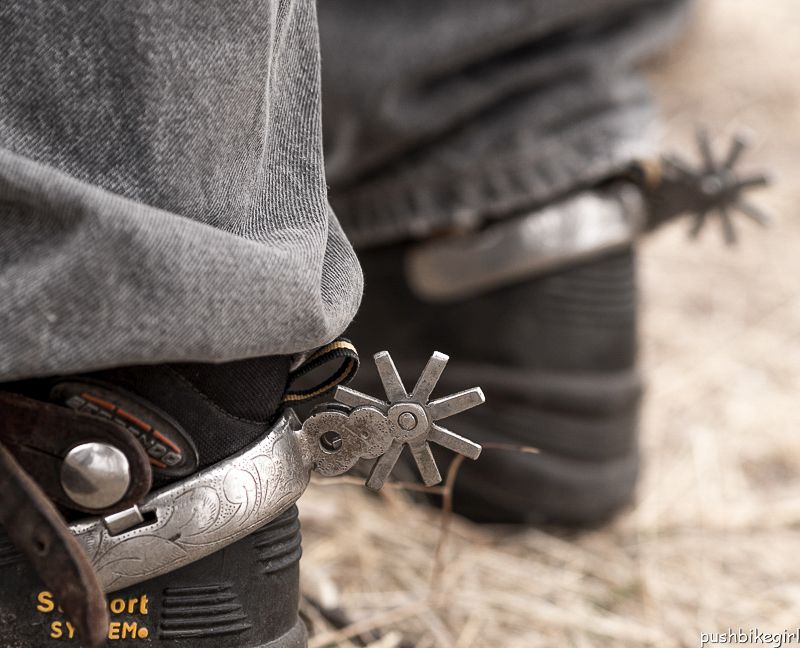 Sometimes I heard the name Trump when they talked about me. The Mexicans pronounce the name as in Spanish, which sounds really funny. Now and then I replied that I also can't stand the man and that I am not a Gringa, but German. Then I usually earned a timid smile, but most often nothing more.
"Is Alemania, a state of Canada?"  people asked. "Nope, it is in Europe, muy lejos – far away" I gave as an answer.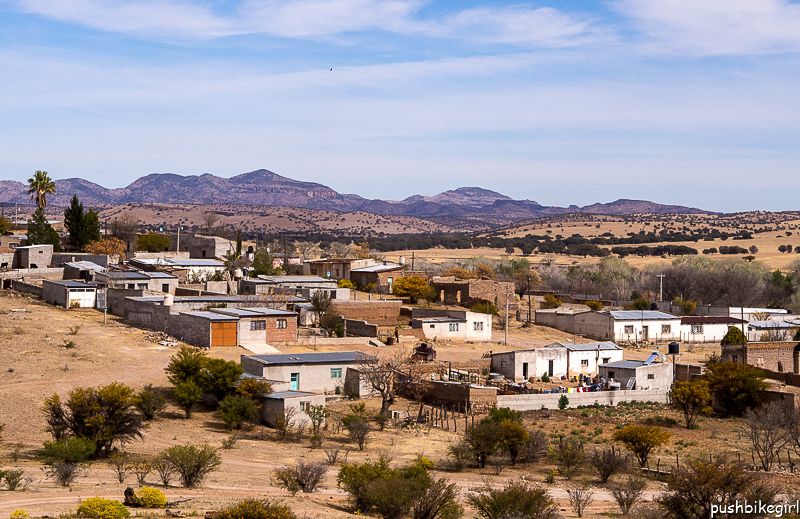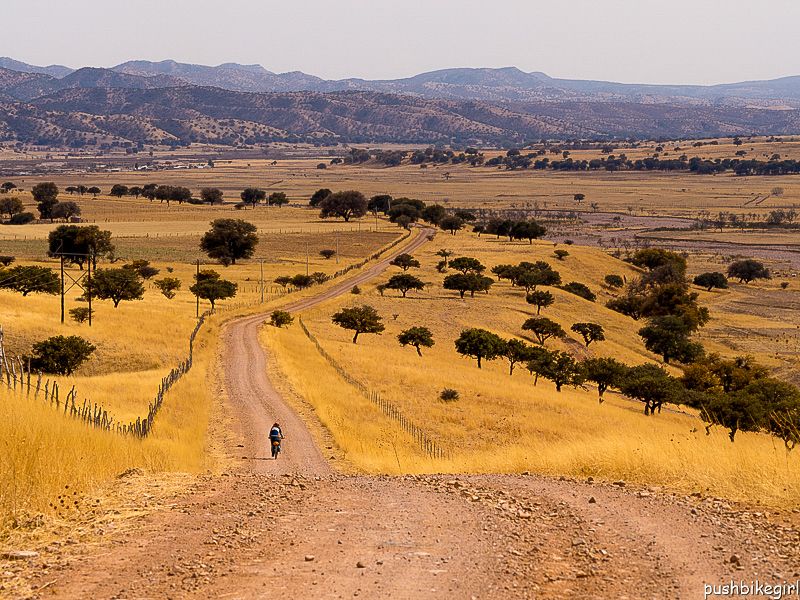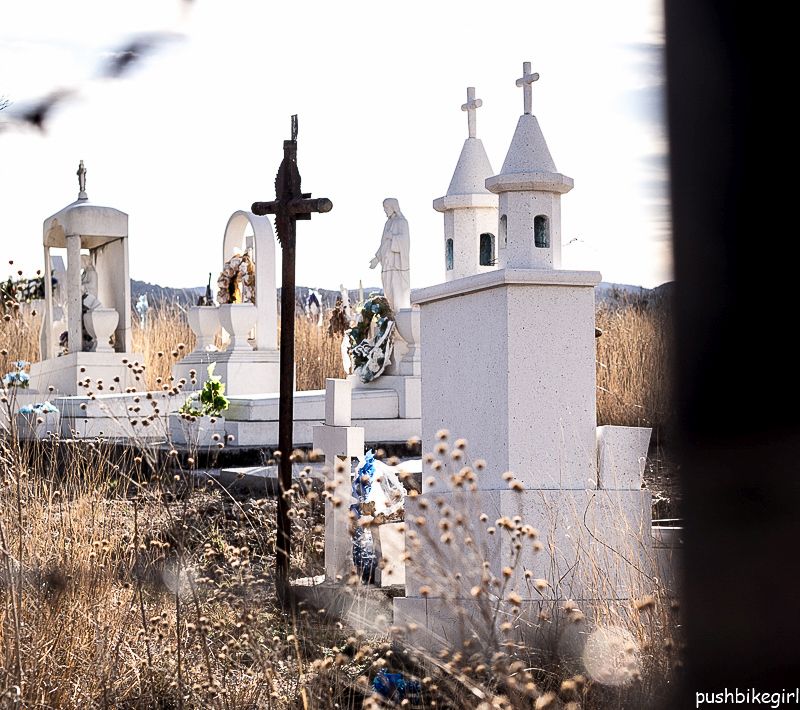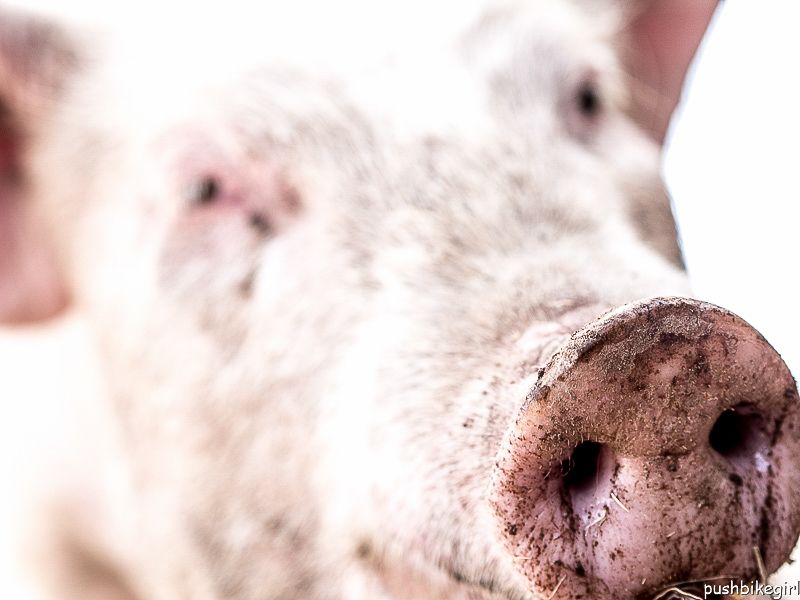 From inside, I was cross at the Americans, because I still thought that the people are so disinterested and unwelcoming because of Trump. Doesn't this man create enough damage; does he also need to ruin my time here in Mexico? However, over the course of time, I came to the conclusion it is not Trump's fault, if so only to a small part.
I had heard so much good about the Mexicans that it just didn't match with what I found and I tried to find reasons for it, but couldn't find any.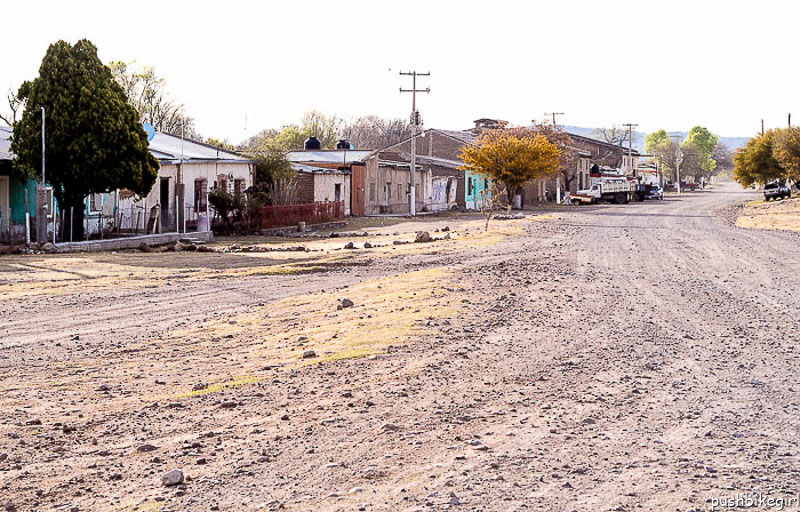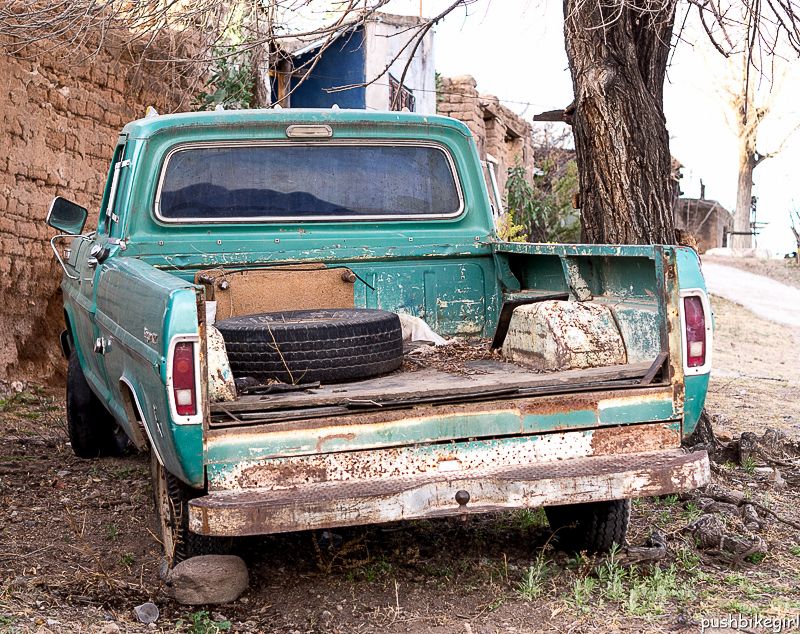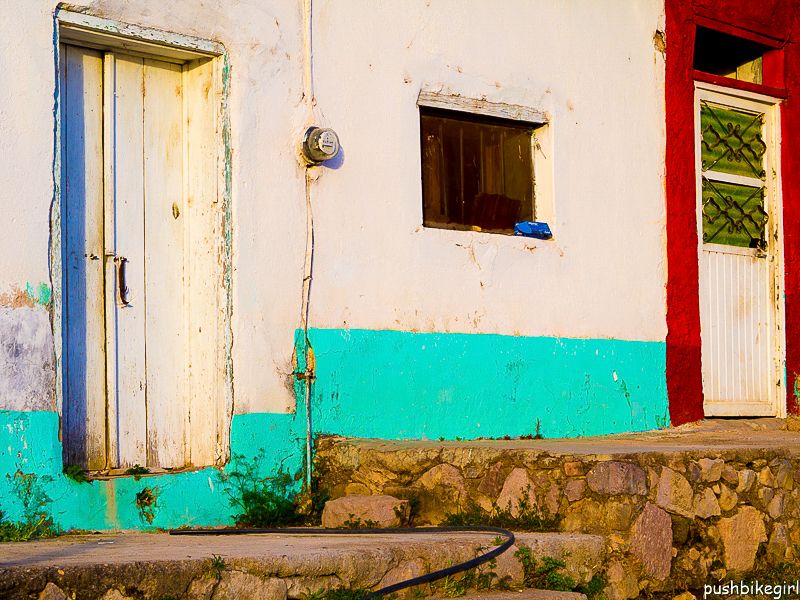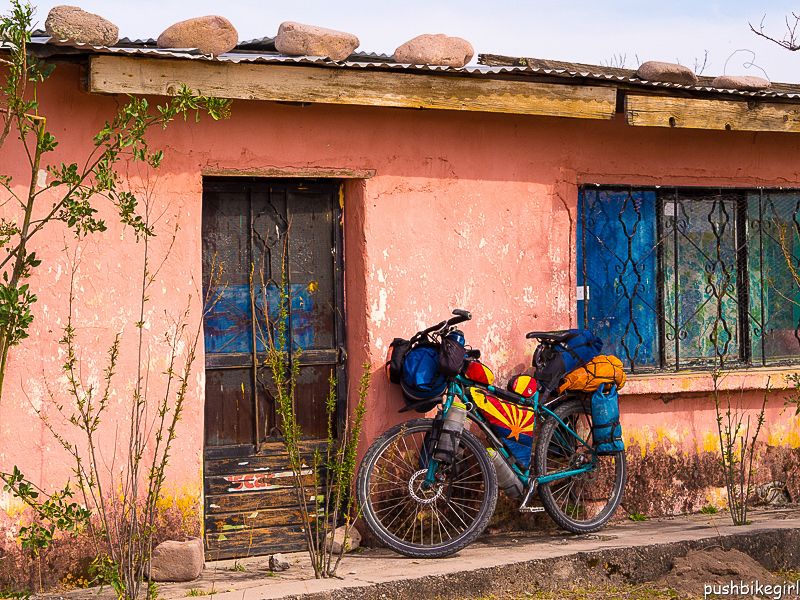 The men were usually more open, and I could enjoy a few small talks. Women, on the other hand, were much more difficult. It sometimes looked like they were saying inwardly "don't get too close to my husband". I might be wrong with this statement, but I felt so unwelcome that I was desperate to find reasons for it.
The supposedly dancing and fun party Mexicans were absolutely nowhere around. Rather the opposite was the case.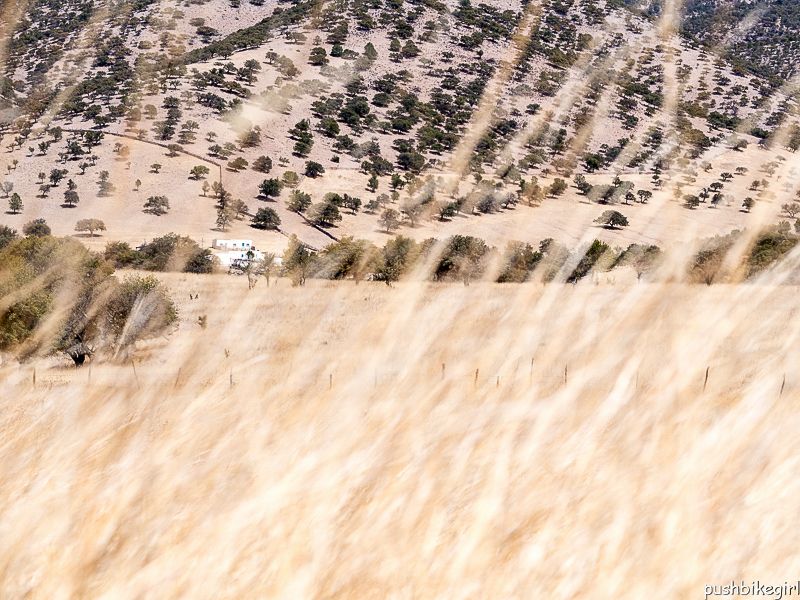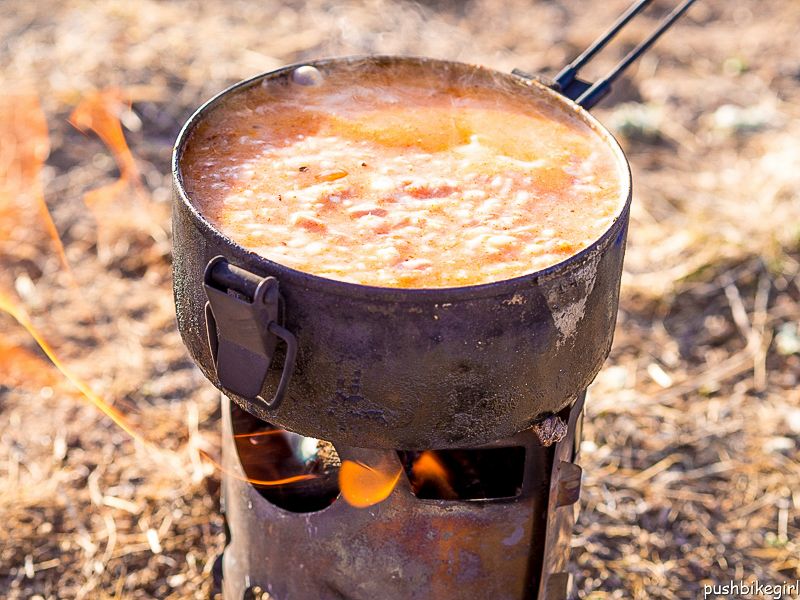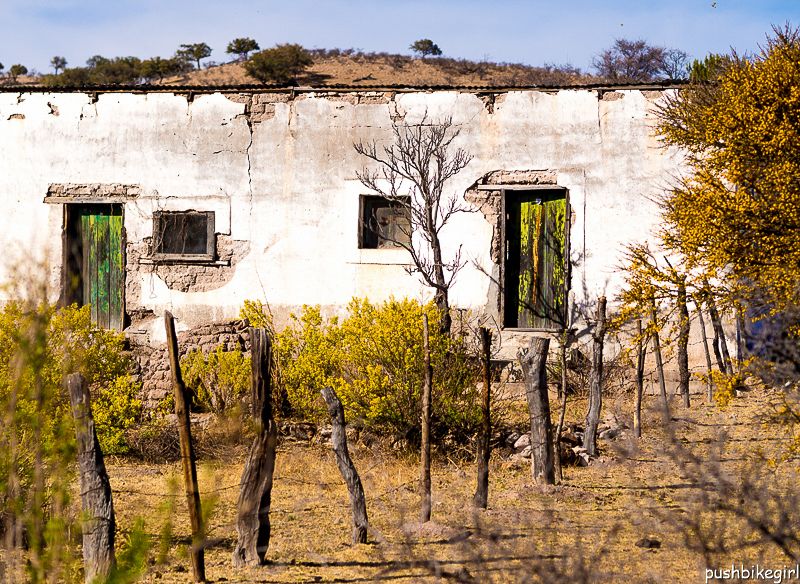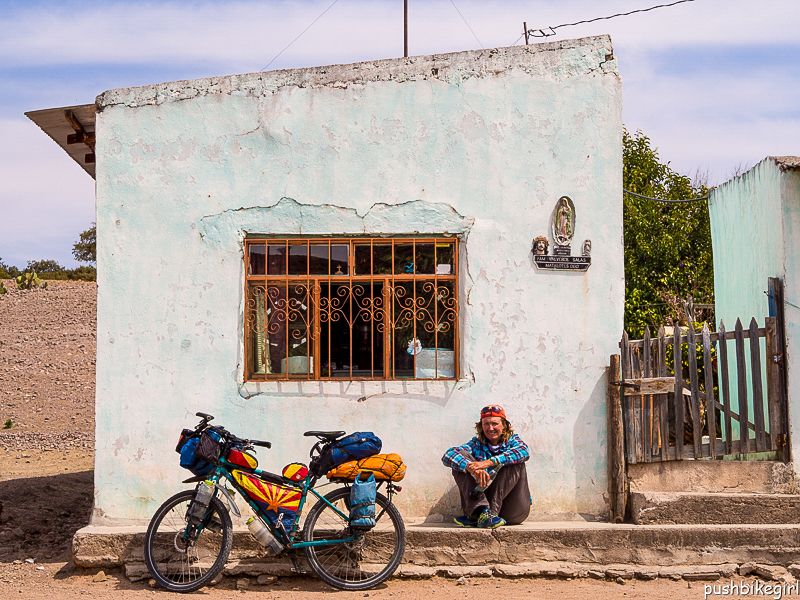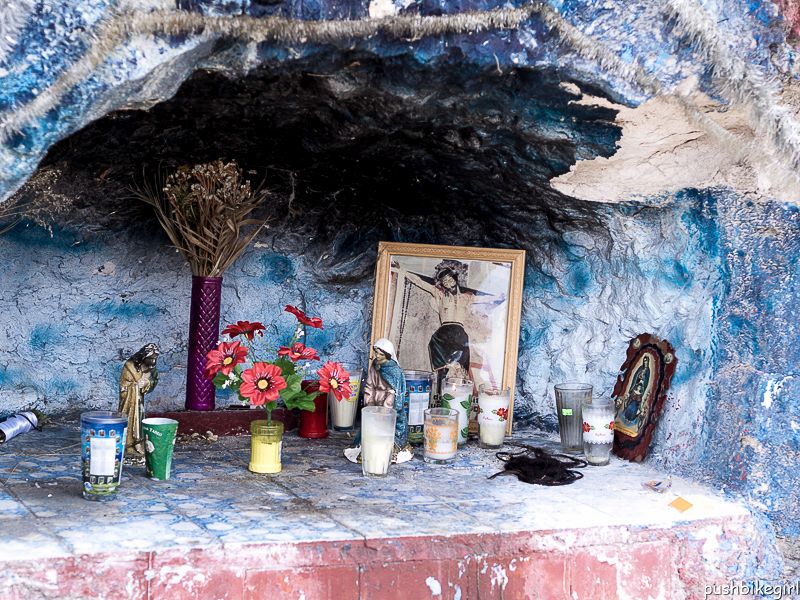 The landscape resembled the states of Wyoming, Montana and Arizona. It seemed to me as if I had never left the Great Divide, the watershed was still winding through the mountains, even if there was no official trail in Mexico, everything reminded me of my time in the USA.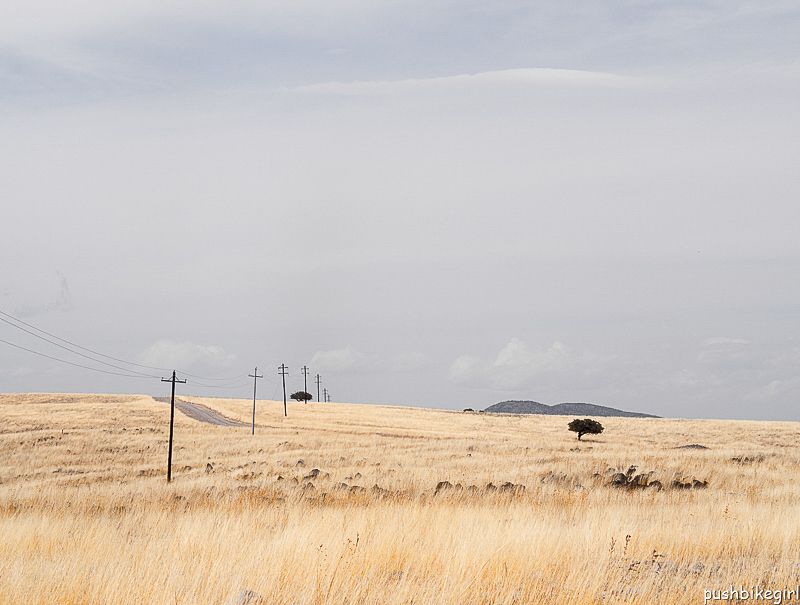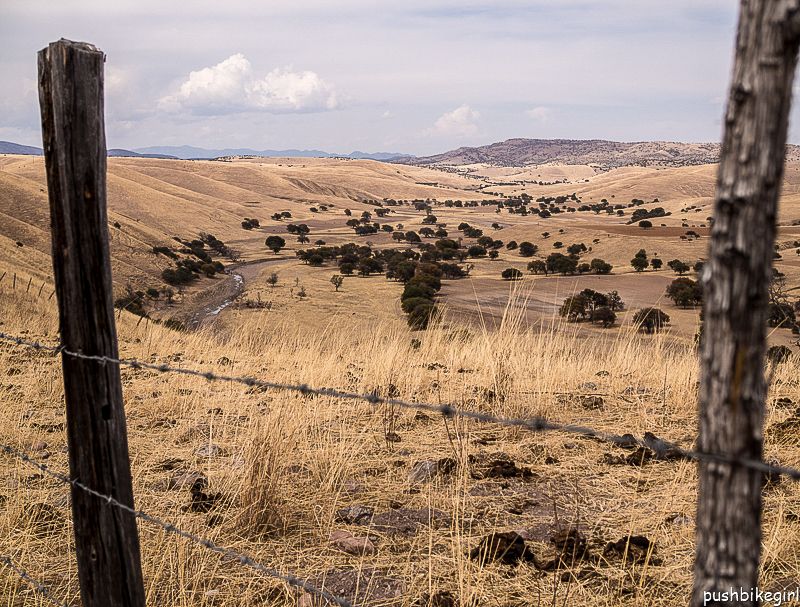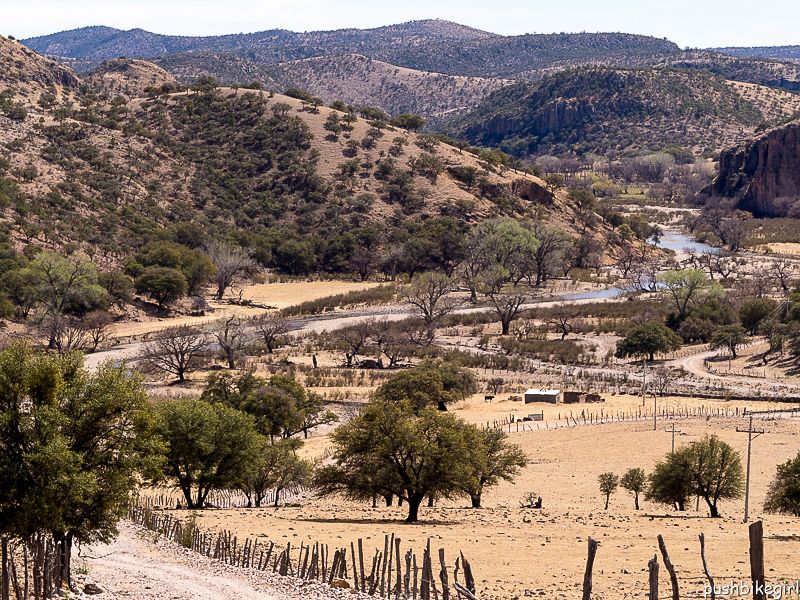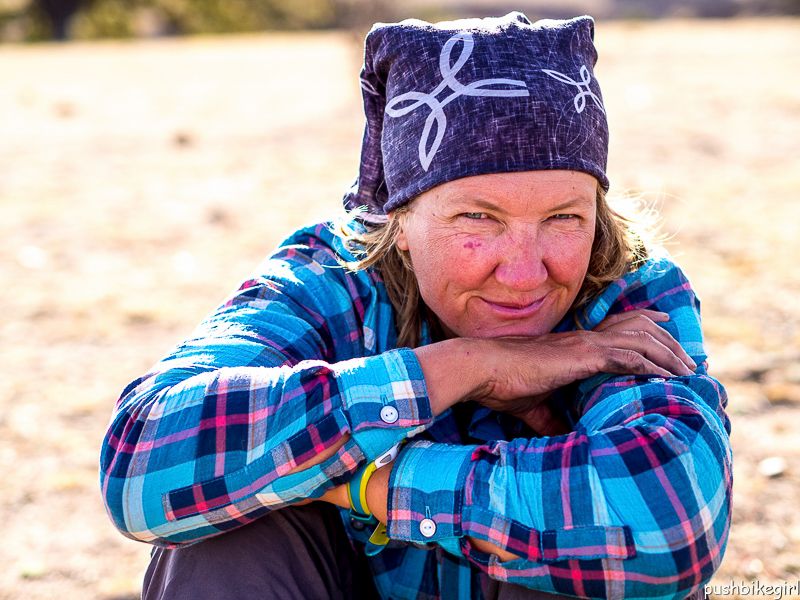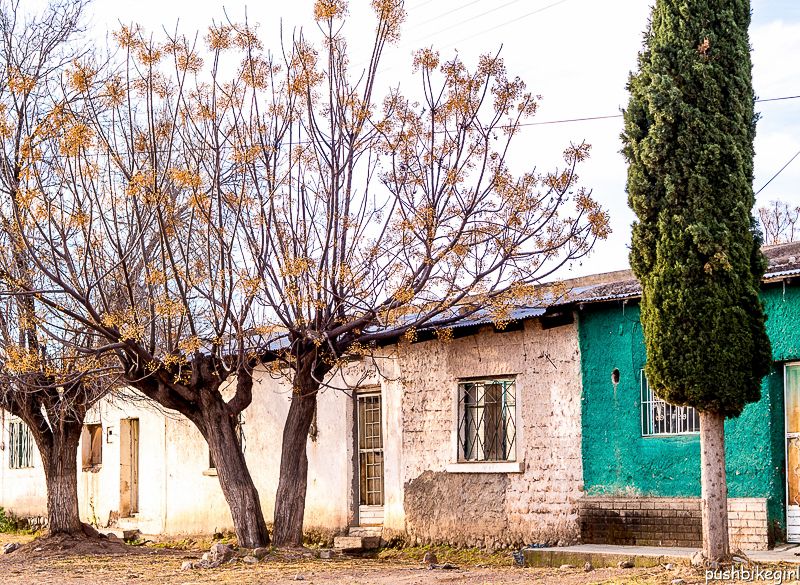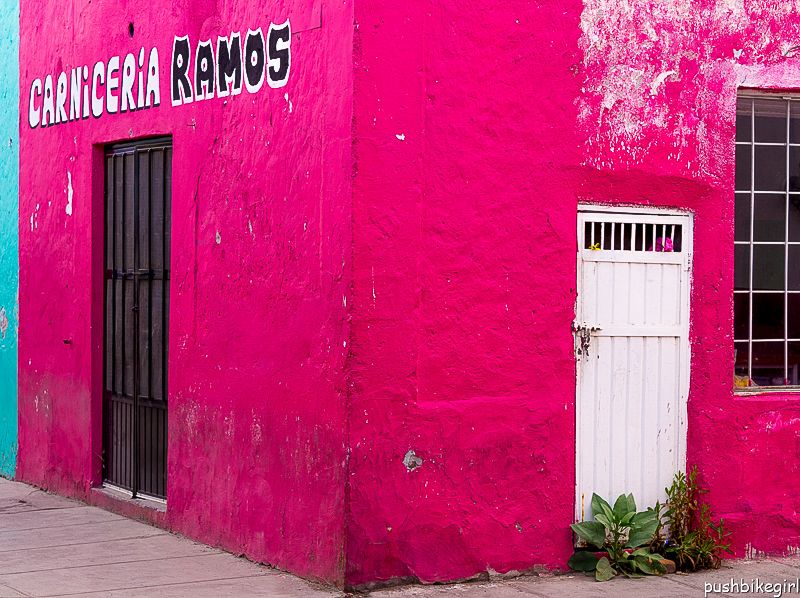 But where was the Mexico of which I had other pictures in mind?
One church after another, one village after another, farms, cows and cacti. In the long run this was quite boring. Even if I found the colorful houses and the cute little villages really appealing, but it kind of all looked almost alike.
The villages were often so deserted and remote that I thought that there might only be a handful of strangers in the year strolling through the area. Shouldn't someone be curious and at least look who is cycling past the window? People all pretended as if we were somewhere in a big city and they had such encounters 100 times a day.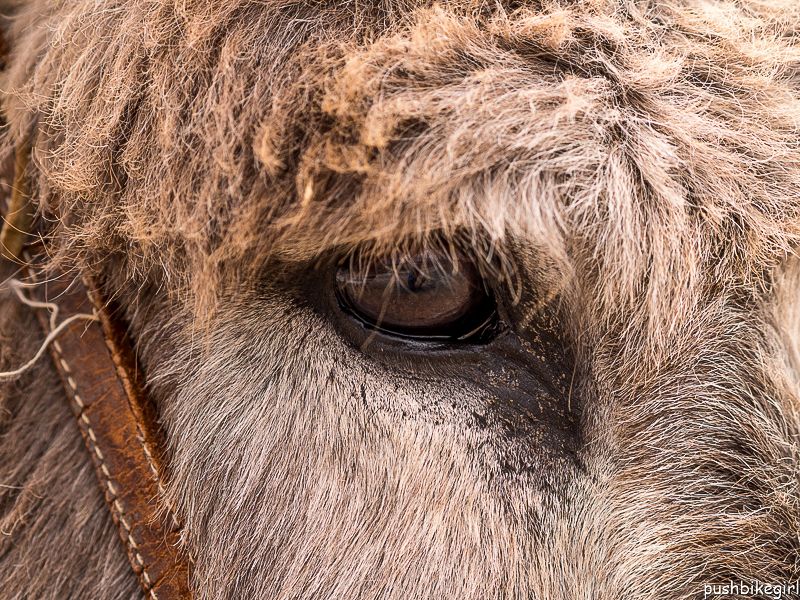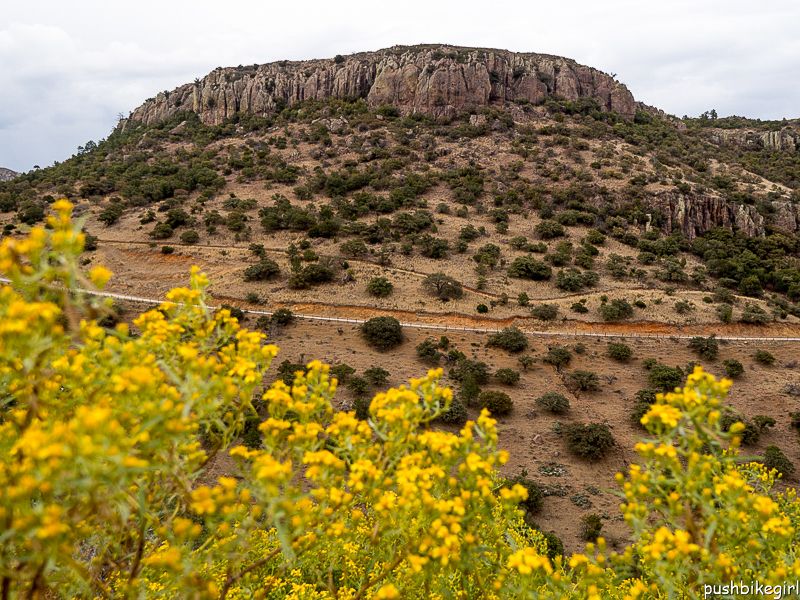 I also had another problem. It was the third big country in a row. I find nothing more demotivating than big countries for a trip on a bike. It's all going on forever. There is no end in sight on the map. No variety comes up, no new food, no new language, no, no, no … much the same.
Furthermore, I was still puzzled that there was nowhere any wildlife. Supposedly Mexico has an extremely high biodiversity, but this was absolutely nowhere to be found.
On the Baja California people told me, even the tourists, yes, the Baja is not Mexico. The people in real Mexico are the real Mexicans, the country is different and much cheaper and much better. Well, there we go. You always have to make your own experiences, because so far, I have a different opinion on that, therefore such statements are always relative.
It is also necessary to consider your own stage of your trip when you visit a country. Before Mexico I had been in the West of the US, where the service and friendliness are great, even though it is not always honestly meant. Nevertheless, I liked that much more.
If I am American or Asian and have never seen an old church it is different for them than for someone like me coming from Europe.
I also heard that the southern part of the country, especially Chiapas, would be so great. Good to know but that didn't help me at all right now, while I was at the other end of the country and had only mountains and eternal expanse and thousands of miles ahead of me.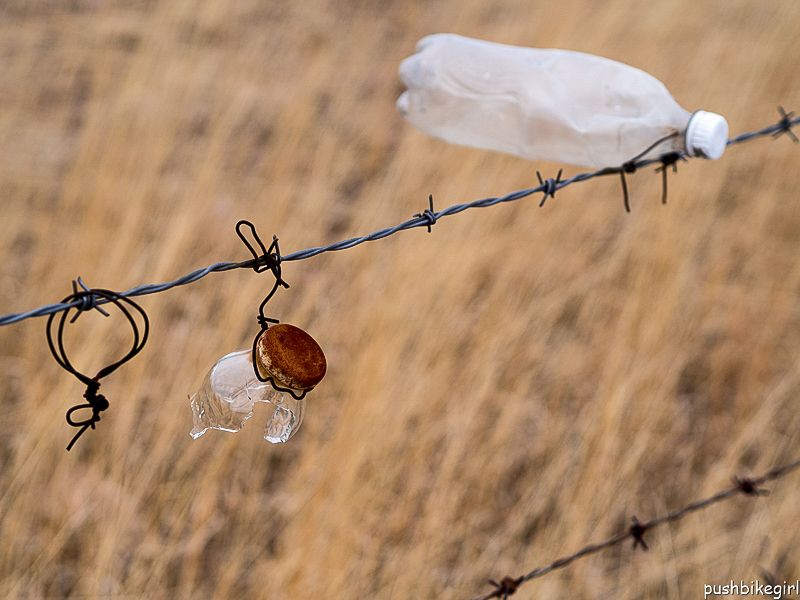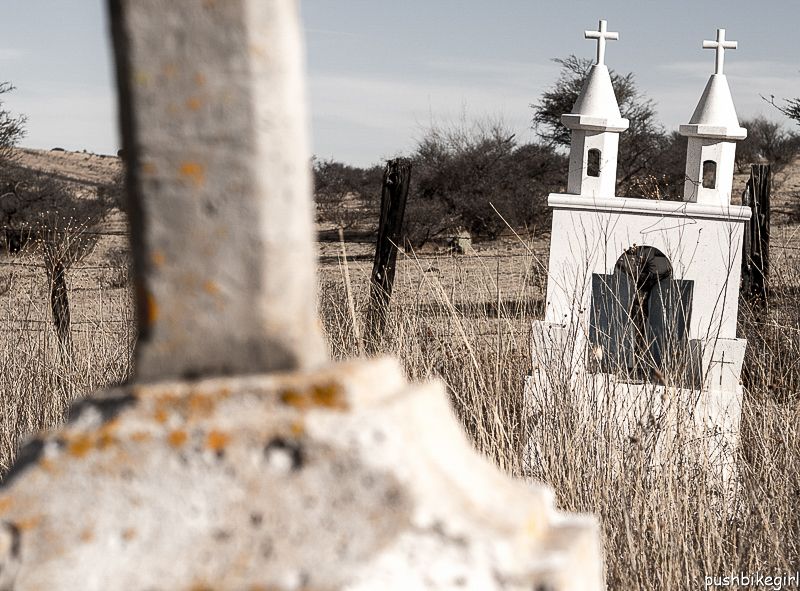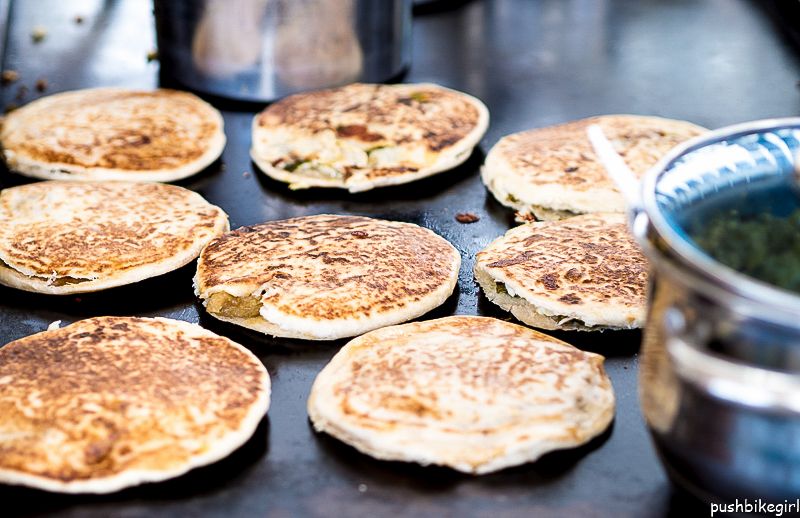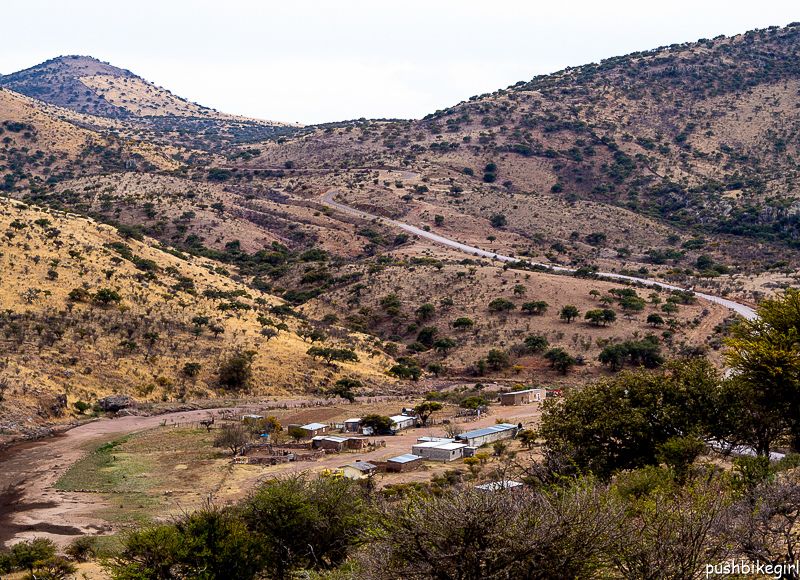 The exotic also lacked a little, also the food didn't knock off my socks even if this is so widely praised. For me there is nothing better than Asian food, not a single taco can beat a tasty curry. At the end, the Taco's all tasted the same.
The tremendously great time I had cycling thru the Baja California was most probably still in the back of my mind and I guess I also wasn't able to give the mainland a real chance, at least this is how it felt.
But I still had hopes for the south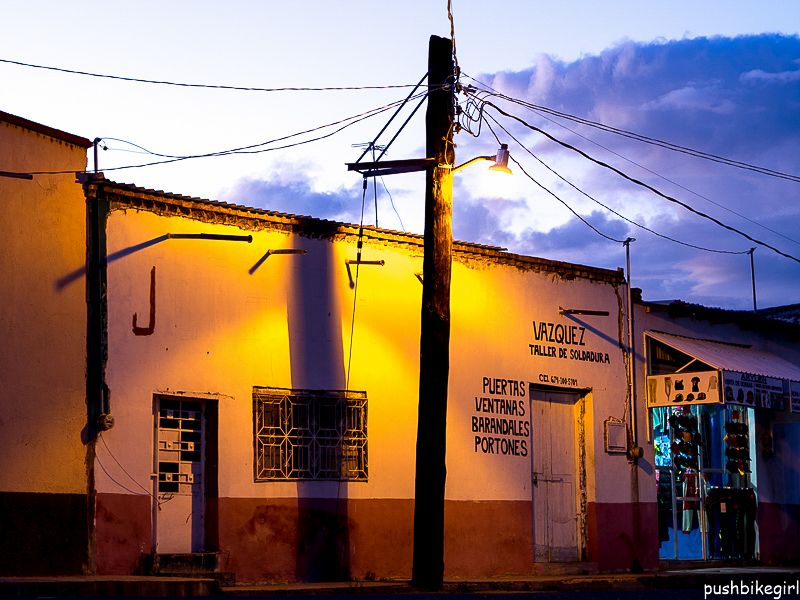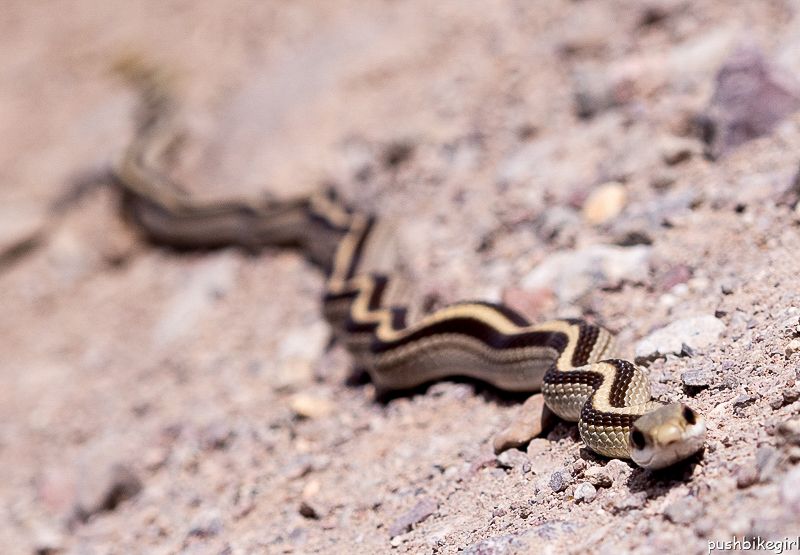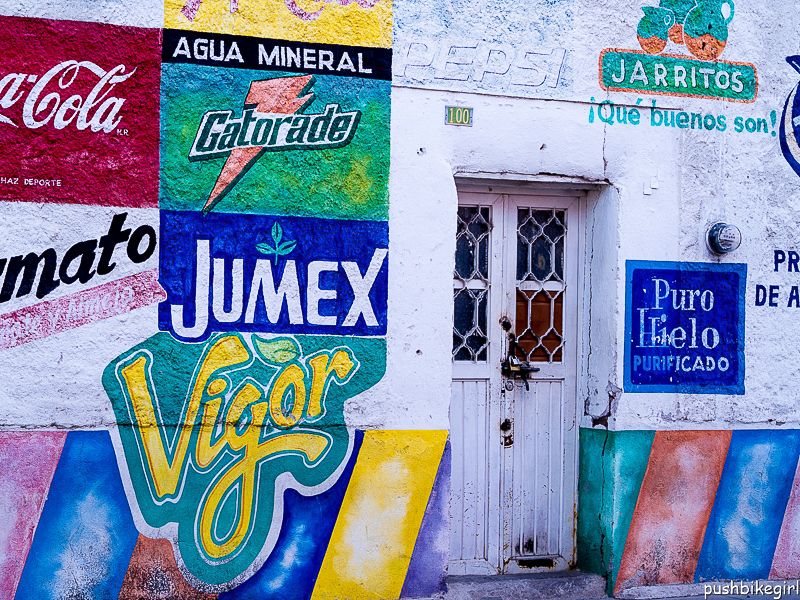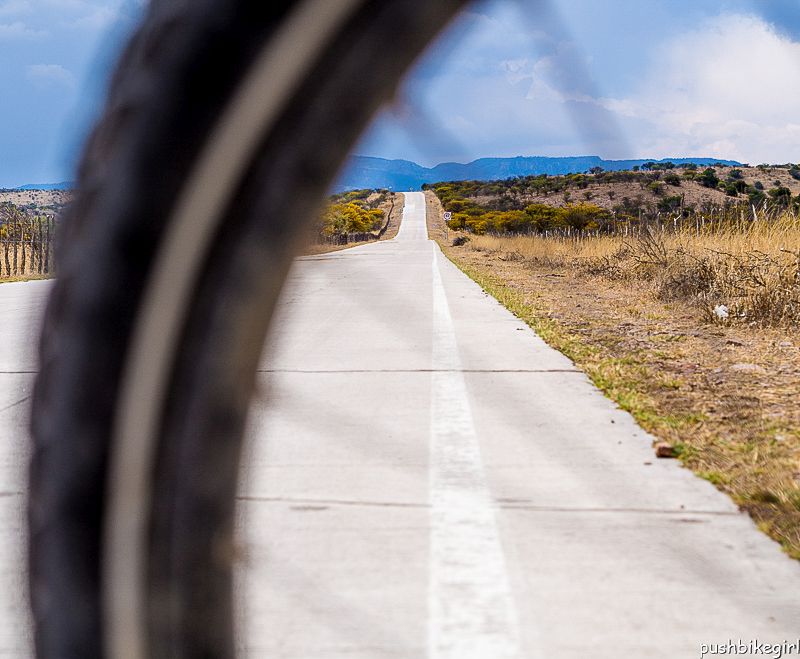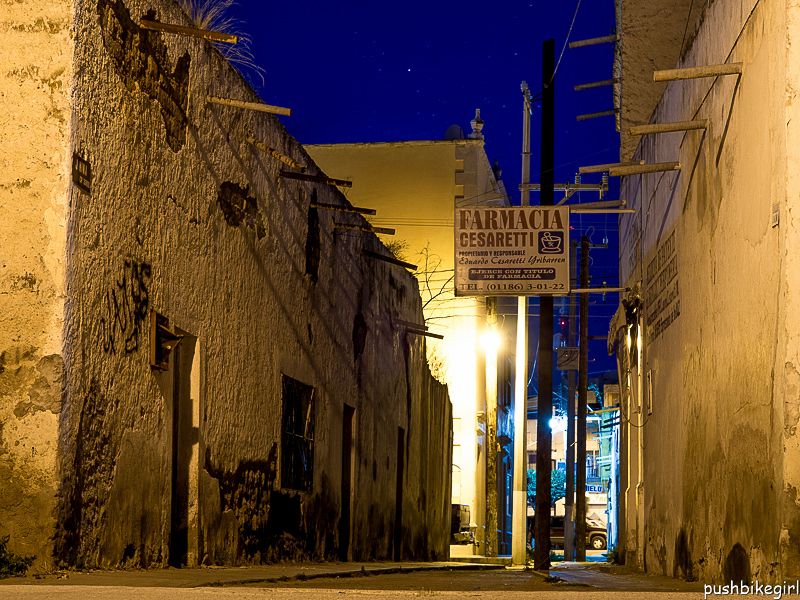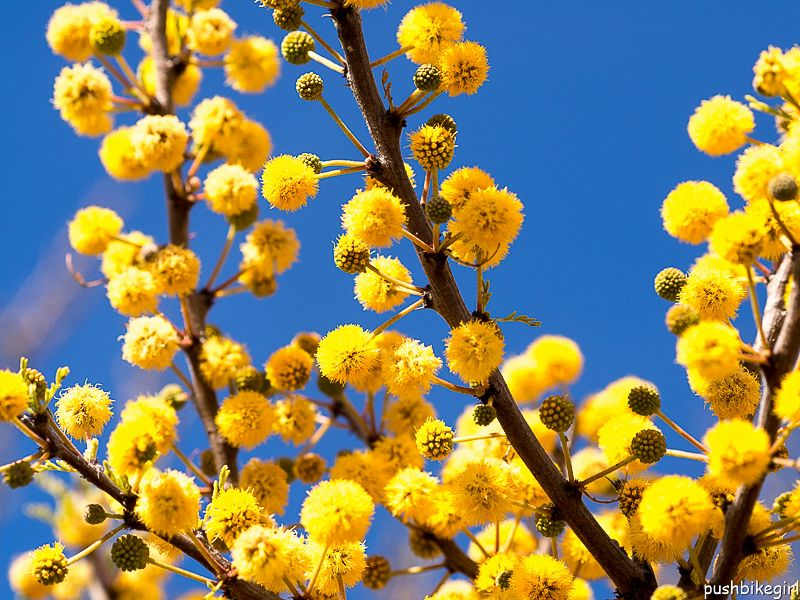 One thing was definitely clear, there had to be some change, the country just did not touch me. Such a long trip doesn't always have to be the same, so I decided to take a break from cycling and to move around like a classic tourist does for quite a bit.
Of course, this actually totally stuck in my craw, because almost 4 years back I started with the intention of riding every single kilometer with my bike. But in all honesty, after such a long time, one's principles have been thrown overboard at least 100 times. But that doesn't mean from now on I will constantly cheat, no certainly not. But it was time to wimp out for a bit.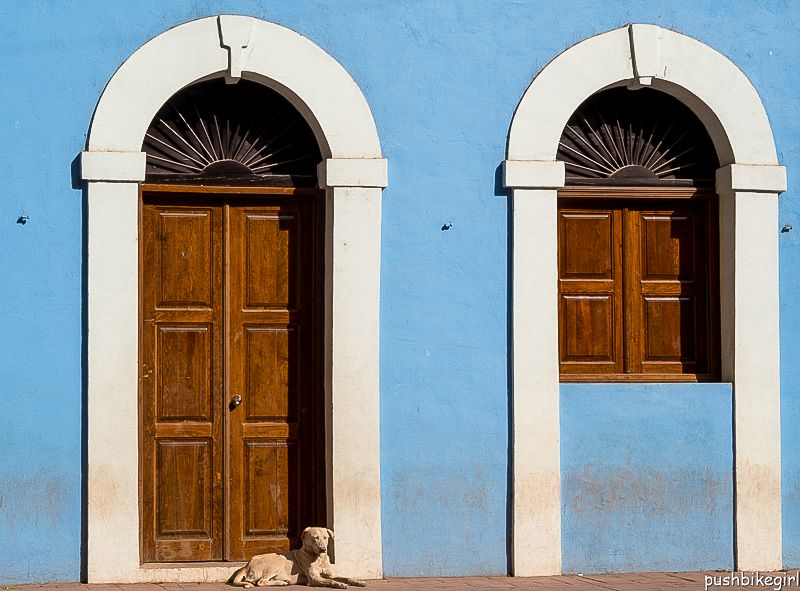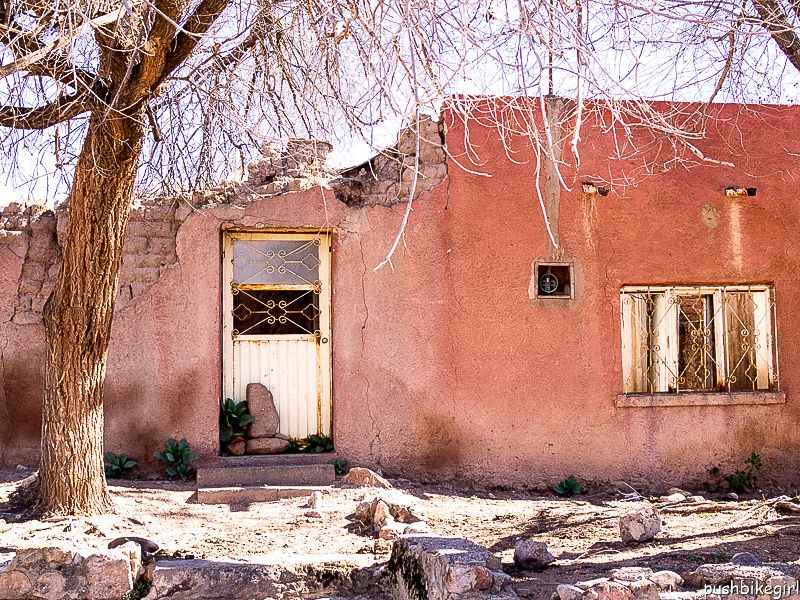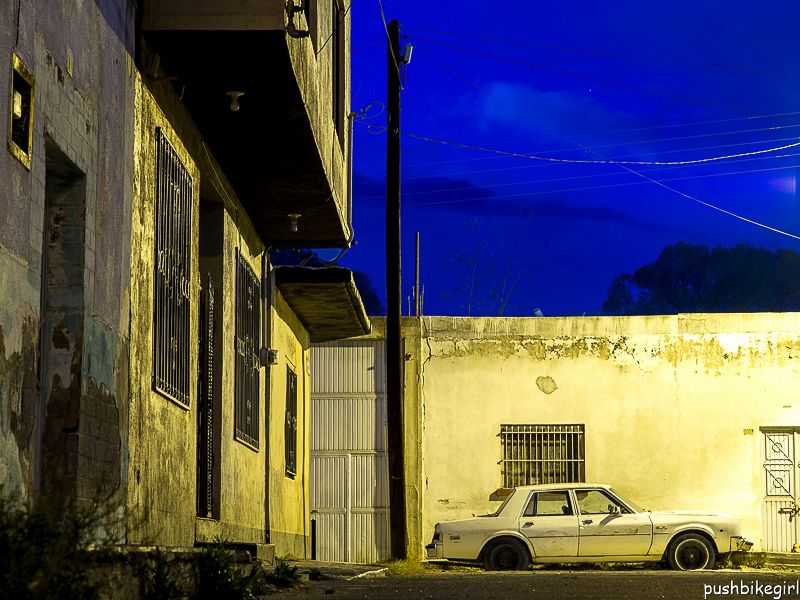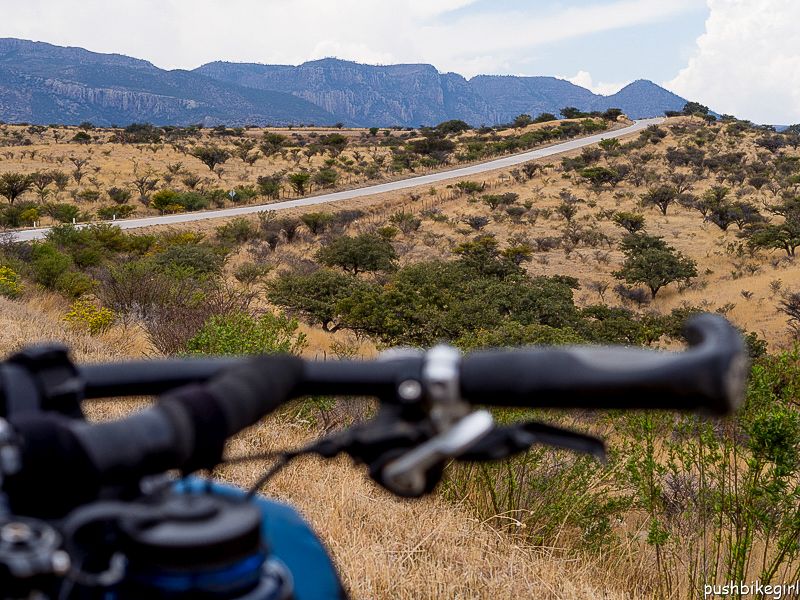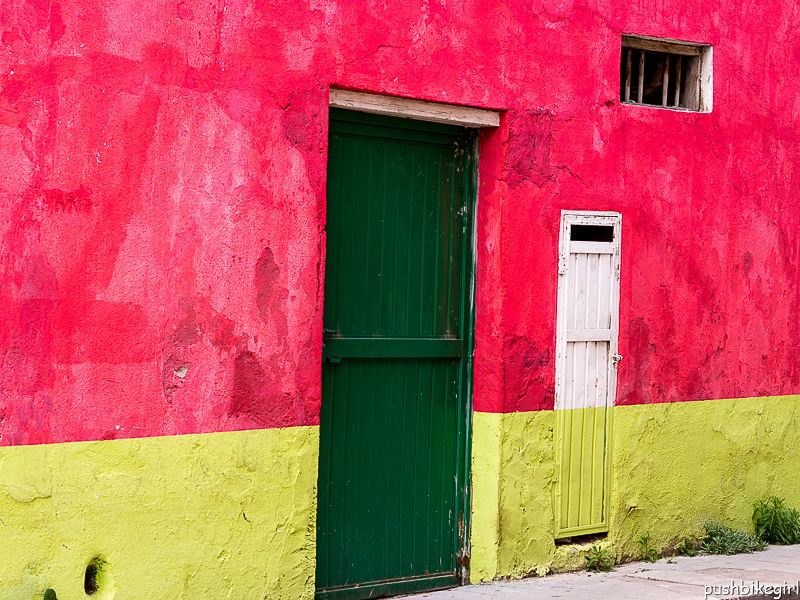 For the next few weeks I hitchhiked or took the bus and explored some parts of Mexico like a backpacker without backpack – more coming soon.