New ideas from the beach house
I've been in my tiny beach house down on the Baja California in Mexico for almost four months now. I never thought I would last this long here; after all, staying in one place for four months is half an eternity.

But I have to say, so far, I've had a good time.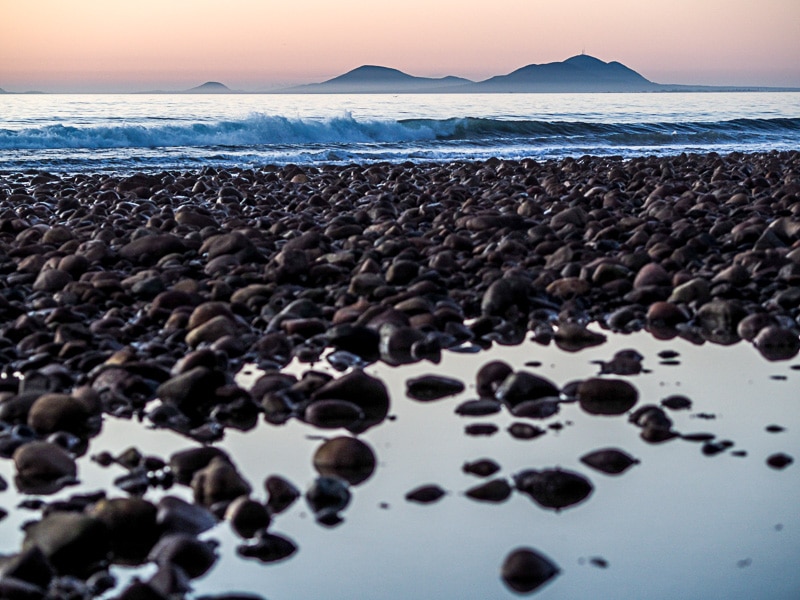 This is only the second time since 2013 that I have had a refrigerator, a four-burner stove with an oven, a heater, a bed, and my hot shower. What's crucial about this is the fact that I can use everything whenever I want.

I don't have to ask anyone for permission because, for once, I'm not a guest but a renter. All pretty special!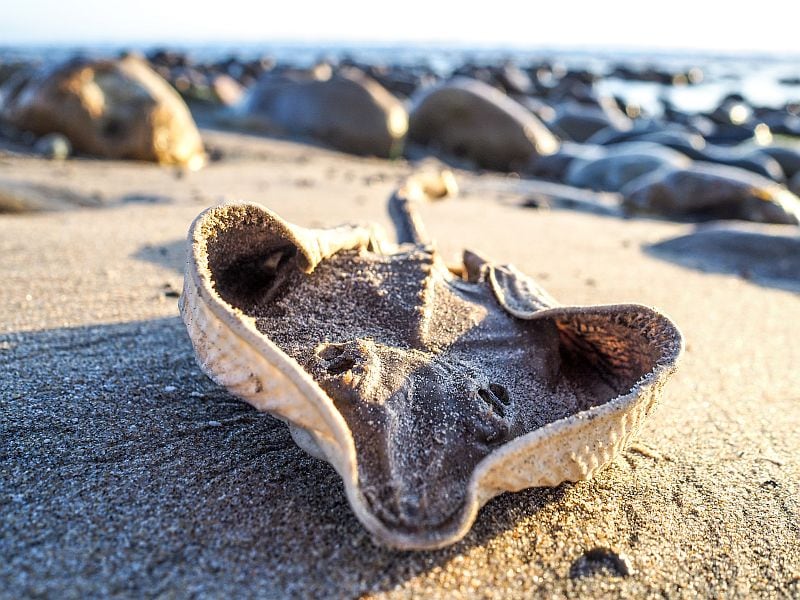 But don't be afraid, this won't become a permanent condition. The vagabond life is much too attractive to want to put down roots here.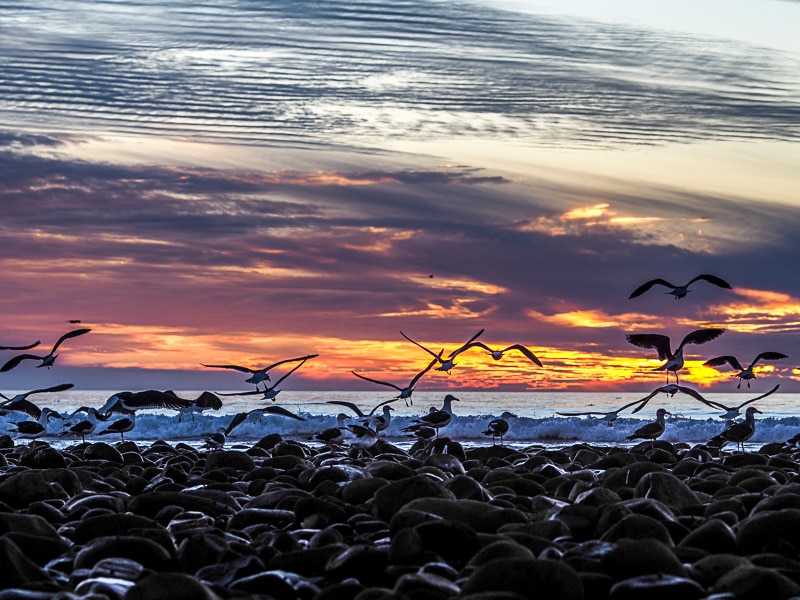 Breaks from travel often bring new thoughts
I came to rest.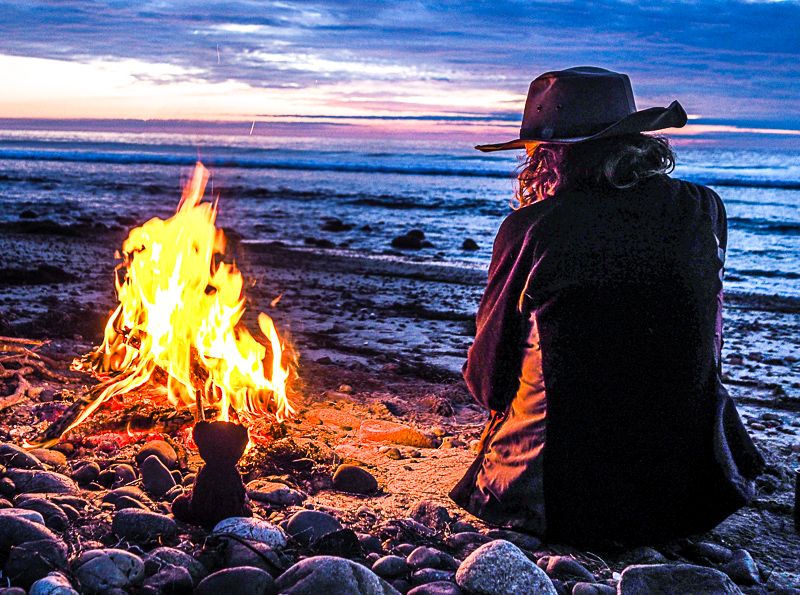 I came to research, ponder, try here, look there and develop new ideas. Of course, in the end, I discarded some of the ideas; for one reason or another, they weren't going to work out as imagined.
Ideas took root, consumed my focus for days, setting my mind on fire only to smolder and die after long hours of fact gathering and consideration. Targets too high, lofty, farfetched, or just pure bullshit, but all part of the process.
As always, one new idea eventually survives, sticks. Ordinarily, I won't say what's coming next until I'm doing it, just less pressure that way. But this time will be different.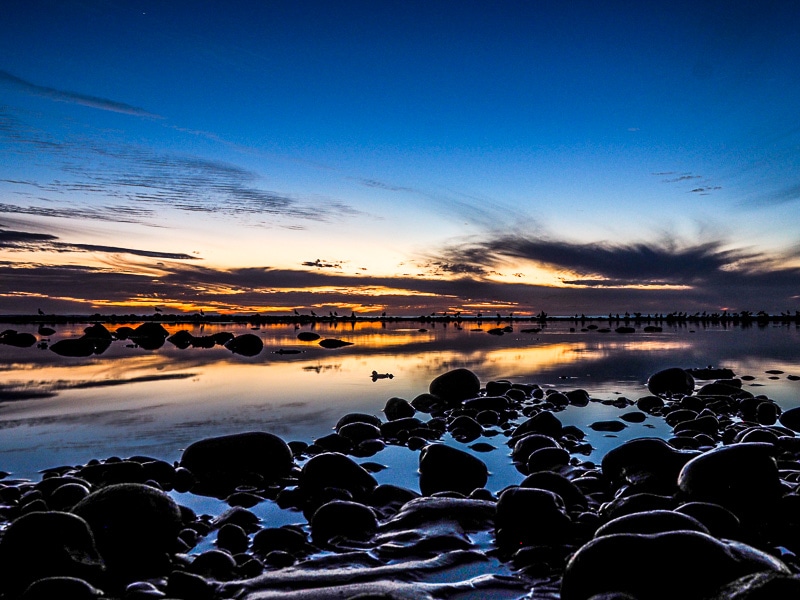 After a short rest and some work cleared up, I had hoped to find a pack donkey and hike the length of the Baja peninsula.
Packing with an animal for a change, the idea I had for Columbia. Finding a trained animal became a problem, and a few minutes of struggling at the end of a lead with an untrained animal was a sad awakening.
Instead of the right donkey, I discovered an Australian Cattle dog on a farm during my search and immediately fell in love with him. The funny thing was that this dog had just become a father. The very next day, I was off to see the litter.
A puppy moves in
Something unexpected had already taken place during my first months in the beach house; I had befriended three local street dogs.
It wasn't long after they crossed the threshold before they were taking turns sleeping on the couch, then my bed, accompanying me on walks, eating me out of house and home. They also took it upon themselves to play guard dogs twenty-four seven.
Needless to say, my trip to see the litter meant the fulfillment of an idea, what it would be like to be out and about with a four-legged friend.
On day 30, after the puppies were born, I got a call:
"You can come to pick up your puppy; the mother is not giving milk any longer."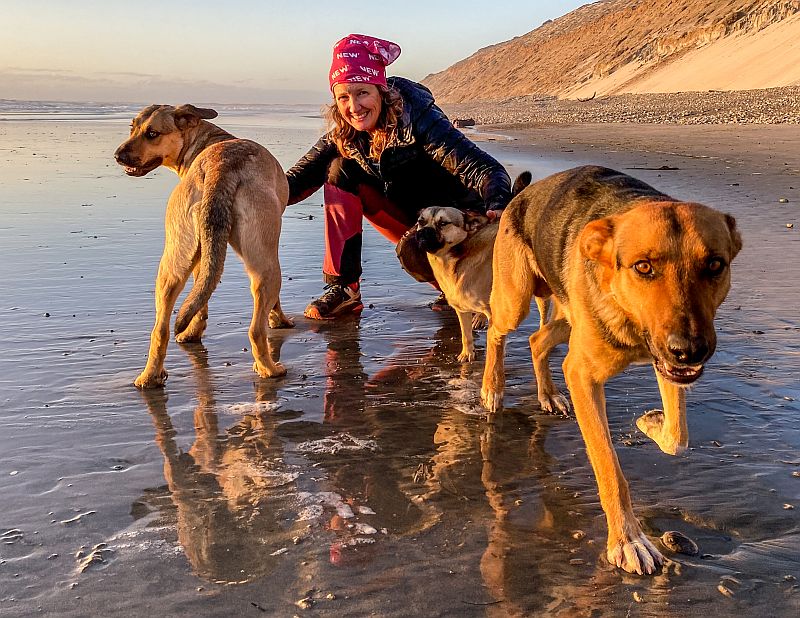 I was surprised because we had agreed I would pick him after he turned 2 months. I persuaded them to keep the litter and mom together for at least another ten days. Much for the benefit of the tiny creatures.
My puppy has been with me for three weeks now. His fur was dancing with fleas when I brought him home; much to my surprise they jumped on me as well. But we are a much happier team now that they are gone.
We will move on as soon as he has finished with his vaccines.
Butch is the name I settled on, but T-Rex, Sharky, or Grizzly might have suited him better; I'm hoping that I will be able to talk him out of biting fingers and ankles at some point 😉.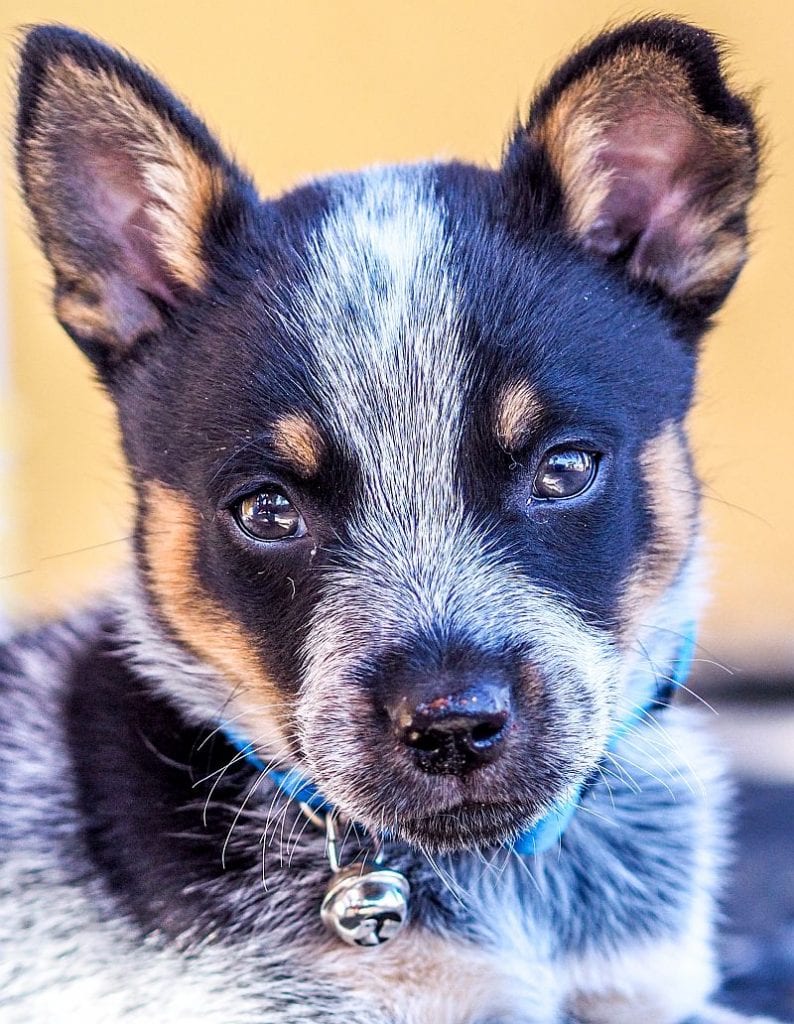 Three weeks in, and I have the feeling Pay-back is on the way; Heike, the wild child, may be in for it.
My nights are now over at 5:30 am, which is already maximum punishment. Despite everything, the little guy has become pure sunshine to me. I'm curious how life with him will be, and I'm looking forward to having this new friend at my side.
There are two of me now, and the planning in the future has to be adjusted accordingly.

Walk Across America
You all know America, the United States, and as you know, I like it there very much.
Going back to the USA hadn't been in my plans; however, if you follow our current worldwide Corona situation, the U.S. continues to be not only one of the more attractive but also one of the few feasible travel destinations at the moment.
At least, if you are currently staying in Mexico like I am.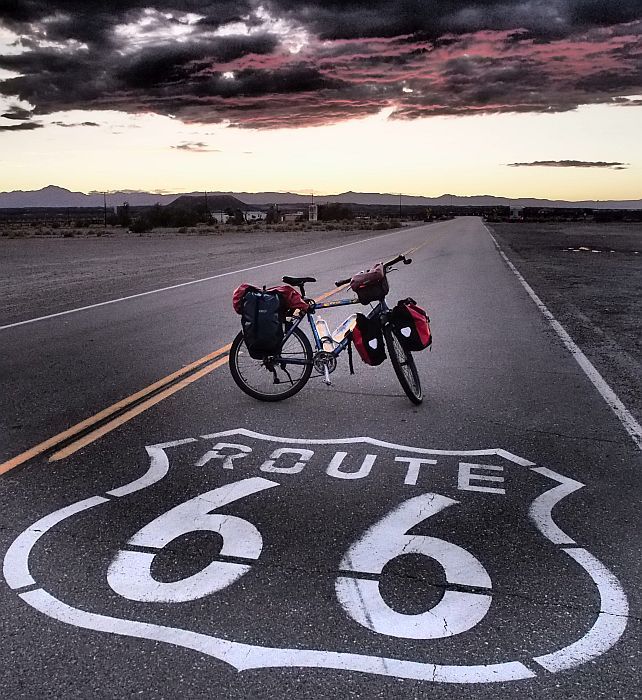 Hence my new plan, Butch and I will walk from the West Coast to the East Coast – a ridiculous 3000 miles across the U.S.
Since my visa will only allow six months, there won't be much time for linger. My days will have to be about making miles.

Butch and I will be on our way by the end of April at the latest. The exact start and endpoint are still open.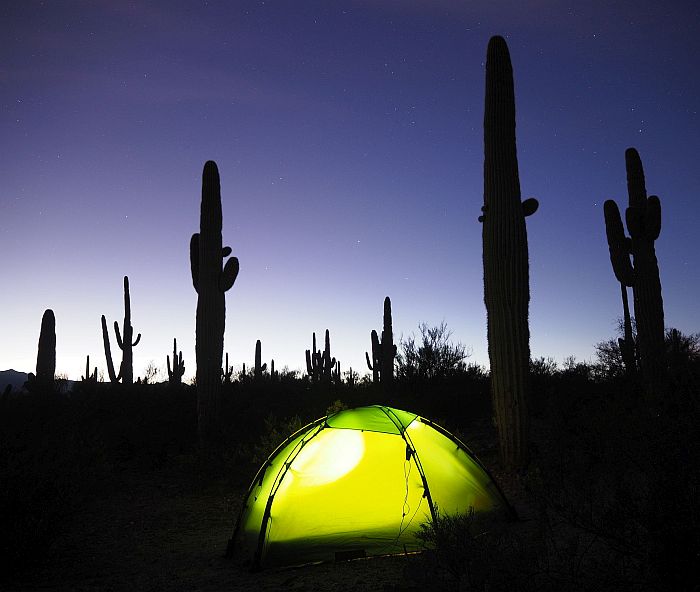 The plan hinges on nothing changing as far as being able to enter the States from Mexico in the meantime. Fingers crossed. It will work out. Right!
Sea to Sea for Trees
I certainly won't be the first to make this journey, but I'm looking forward to joining the ranks. Wikipedia
Many who have made this walk have associated themselves with a charity to add purpose to the miles. This concept appealed to me also; I began searching for an organization.
It was clear from the beginning that it had to be an environmental organization. Anyone who has followed my blog over the years knows how much I care about this planet. The decision of which one would suit me best, however, was not that easy to make.
That said, one environmental charity stood out from the beginning and is precisely the one chose!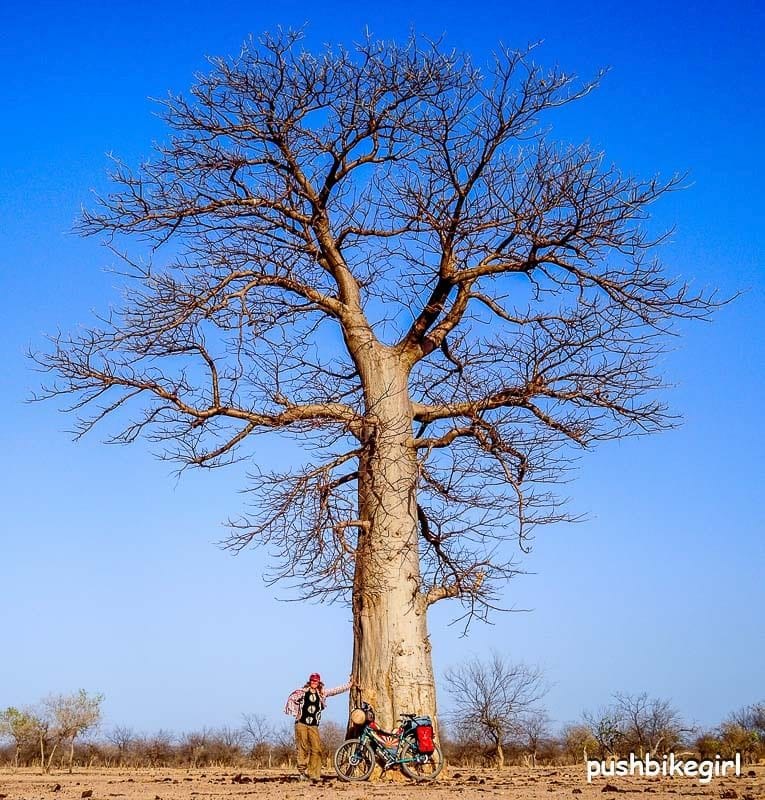 One Tree Planted. An environmental organization whose goal is sustainable reforestation, just one of the essential measures in the fight against climate change.
It's not only about reducing CO2 to keep the rise in temperatures in check but also about protecting many creatures threatened with extinction.
The clearing of the world's forests, which has been going on for centuries, is a disaster not only for humanity but also threatens all the ecosystems holding this planet together.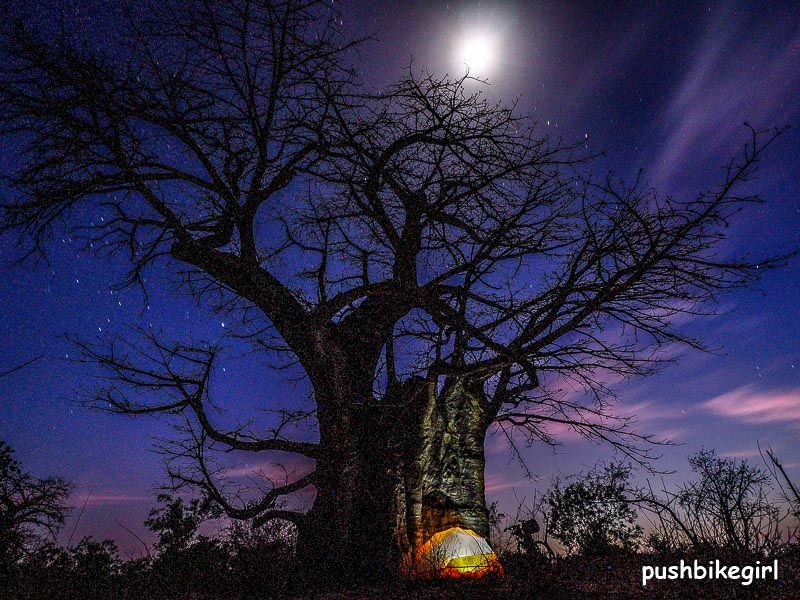 Climate change is visible everywhere; even if there are still those who deny this fact, we must finally declare war and fight this crisis.
One Tree Planted reforests where it is needed and plants native trees and mixed forest, not monocultures that end up doing more harm than good.
They also provide jobs for locals in poorer countries, restoring and protecting the forest and the creatures within for the future.
Fundraiser Walk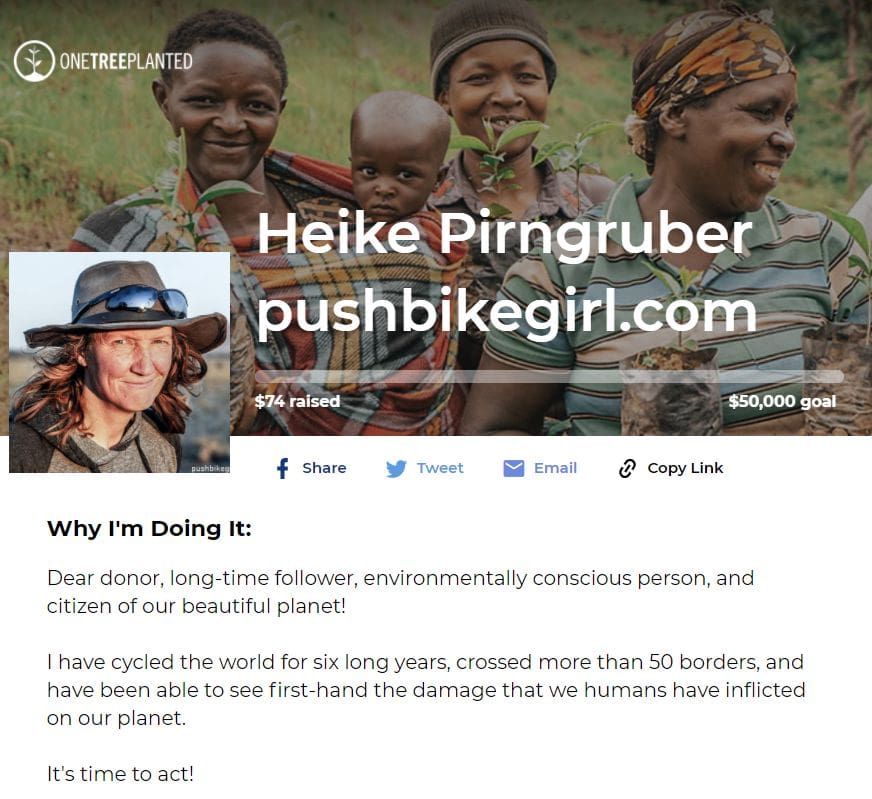 The goal is to bring in $50,000! That would be 50,000 trees planted in a meaningful way—a lofty goal, especially amid a pandemic.

Fundraiser

I'm sure it won't be a piece of cake, neither the walking nor the collecting, but that alone is pure motivation, which I can certainly use to make it happen!
So, I'll be pushing my little puppy – Butch – along with my gear in a jogging stroller, trying to raise as much money as I can without being too much of a missionary – at least that's what I hope. 😊
Don't worry, Butch will be out in nature a lot and we will have plenty of time to experience the world together.
100% of all donations will go to One Tree Planted. One dollar plants one tree. I hope you will join me.
Of course, I will be reporting back to you from the road, and for sure, I will enjoy the world out there again. Most of all, I'm looking forward to meeting the many Americans I'll be coming in contact with through the fundraiser.
Don't worry, I'll keep my distance! And for sure, my camera won't be far of capturing the beauty of the USA.
As I said, 100% goes to the trees; every dollar counts! You can also decide where you want to plant your trees. You can choose between Asia, Africa, South America or North America. You will receive a receipt and a certificate.
One more important thing: do you know anyone who knows anyone? Or maybe your best friend's sister's guy happens to go out to dinner with the boss of some big company?
If so, please advocate for my walk and get this company to sponsor my Walk across America. THANKS 😊
Postcards are on their way
Greetings to all of my lovely supporters. The promised postcards, which you have earned since Christmas with me through your great support for the work on my blog, have been on the way for a long time, only, unfortunately, no one seems to have received one yet.
I hope they will still reach you at some point!
I'm very sorry about that; the Mexican postal service appears to be even lamer than usual during Covid times.
It's my birthday
Today is my birthday, something else I don't usually share; I guess I'm one of those people who are not fond of birthdays.
But, in case you have the urge to give me something, you now know what will make my day – my goal to raise $50,000 is still a long way from being a reality.

Hugs
Since I'm sure many of you haven't enjoyed physical contact for a long time, I send lots of hugs out into the world and wish you all the best!

Here's to Covid not making life as hard for us as it has been in the past!
Already, thank you so much for spreading the word, sharing on your channels, donating, cheering, and being a part of this freaking long walk!

As soon as I have covered my first miles I will keep you updated again.

Please feel free to leave a comment – any ideas, tips or feedback is always appreciated. 🙂

Best greetings from Heike & little Butch
---

Don't forget to check out my social media accounts where I regularly share my life in pictures and stories.