After a 17-hour bus ride, I arrived in Xining in the middle of the night.
Surrounded by giant skyscrapers, I searched the town for a place to spend the night.
Luckily, in one hotel, the desk clerk was unaware of the regulations. At least, I was able
to spend one night there; but the next morning, I was told that I couldn't stay there any longer.
In the city was a youth hostel where I was able to spend the next few days in a dorm with 10 beds.
Sharing a room with Chinese girls is not a lot of fun at all. They were inconsiderate people
who didn't care whether someone in the room wanted to sleep or not. Even in the middle
of the night, they would carry on loud conversations, a telephone would ring or some
electronic gadget would be held up flickering in front of someone. The doors were
slammed as if it were the middle of the day. Somehow, they didn't care about anything.
The Chinese people are simply loud and probably their entire life they had been accustomed
to the fact that no one takes anyone else into consideration. So for them it was completely
normal for everyone to do anything they wanted.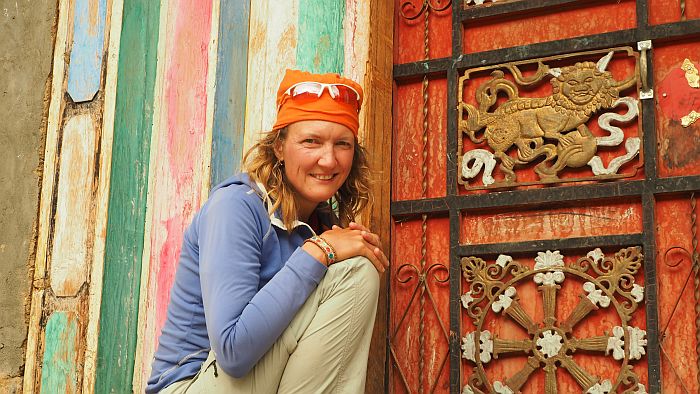 Monday at 9 a.m. I stood punctually in the PSB (Public Security Office).
I had used the previous day to wash my clothes, to shower and to transform myself
into a human being again to make a civilized impression in the presence of the
public officials. I had also put on my Sunday face and tried my best, because as
everyone knows, the first impression counts.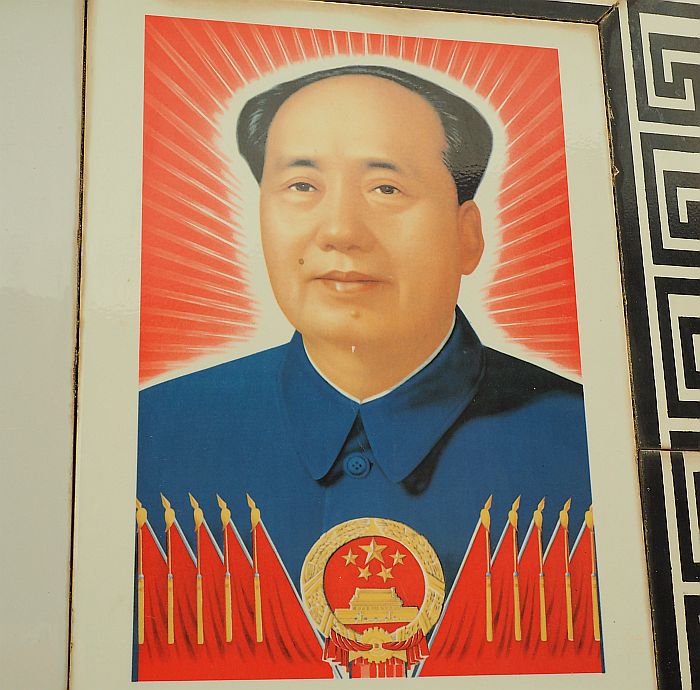 "Ni hao, excuse me, do you speak English?" I asked the police woman. In good English,
the lady grumbled back: "I thought you spoke Chinese!" Inwardly I was already thinking
"Oh no, this could turn into something ugly; the lady has a sharp tongue."
I explained what I needed and didn't have to wait long for an answer, because after
this communist lady, who was apparently acting strictly according to the rules,
had searched diligently through my pass, she made it unmistakably clear to me
that I must leave the country immediately, because under no circumstances would she
give me a another extension on my visa.
I tried to explain to her that the other PSB offices told me that the regulations had changed and that it was now possible for travelers to get a second extension for their visa. But the lady interrupted me and explained the regulations from last September. When I tried to explain my situation to her and asked for the extension again, she offered me only a tired smile and treated me as if I were some kind of hobo from the street. Obviously, it was fun for her to use her power and simply reject me. Welcome to China.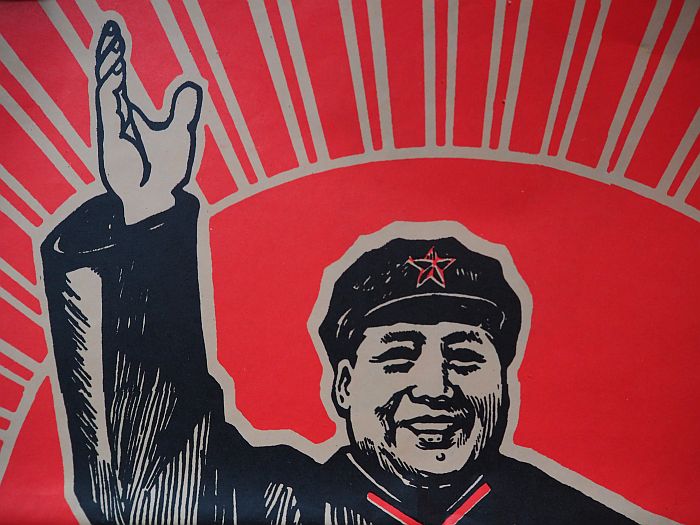 Inside, I was like a cannon ball about to explode, but nothing helped. I had to make a plan.
I didn't give up easily. The receptionist at the youth hostel spoke a few phrases of English
and I explained my situation to him and asked him to call the nearby PSB offices
on the phone and ask whether there might be a possibility to have the visa extended again.
Unfortunately, that attempt also failed to produce any results – there was simply no possibility
to get another extension.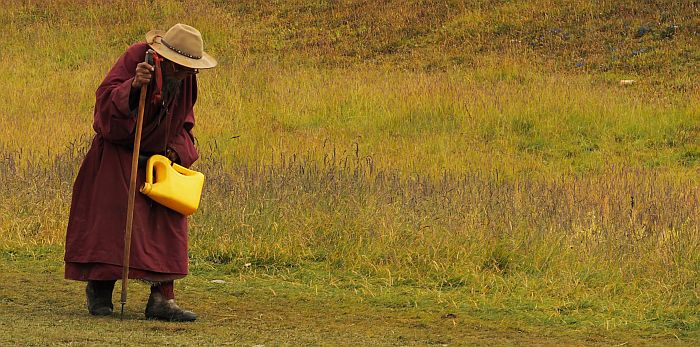 The only thing I could do was to travel to Hong Kong with the hope of getting a new visa there.
My bicycle was in Yushu and, in any case, I wanted to go back there to get it.
All the train tickets to Hong Kong were sold out and the train ride would have taken 38 hours.
The only possibility was to fly because my time was about to run out – I had to leave the country.
At first, Hong Kong gave me a culture shock. Other than the unbearable humidity and heat,
I wasn't in the least able to cope with the modern World where I had suddenly arrived.
I hadn't seen such a rich world since I was in Dubai in February. I had been underway
in the remotest parts of the world, and, all of a sudden, I was confronted here with
the modern business world. Wow!
Hong Kong has a certain charm, not only because the location of the city is fascinating but also because the multiple cultural scene and the remainders of the old Chinese culture can still be seen on nearly every street corner. In the narrow streets the Punk begins in the evening and the party continues until late into the night.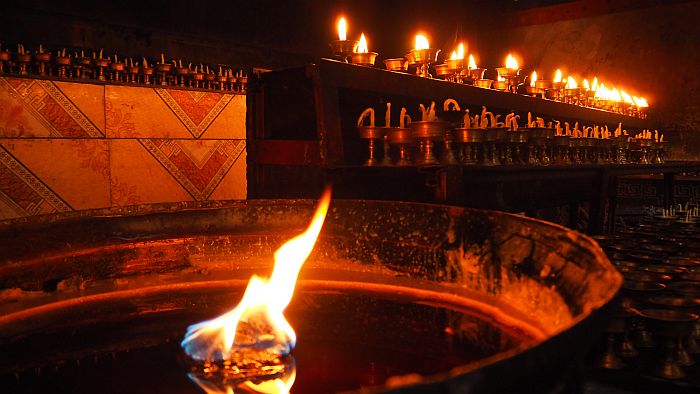 I was able to stay with Mark (an American) and King (Malaysian) – a gay couple.
They were warm-hearted hosts, who were really super nice. They had an empty apartment
available where I could stretch out and relax wonderfully. Perfect, right in the middle of
Hong Kong's Central district, I had my own room.
The apartments are all very small here and cost a small fortune, but I would go crazy
living in such a city. The bustle of people on every corner would just be too stressful to me.
But to my delight, I saw a lot of tall, blond men from the West. Wow! That was a visual treat
after spending so much time with the short, slant-eyed people.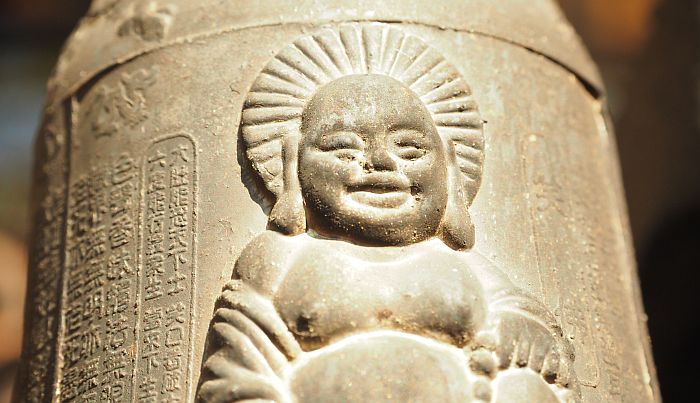 Mark showed me on the map all the places I needed to go to complete all my errands
and sent me to the Chinese Travel Agency to ask about a new visa. He also told me that
he had already had cyclists as guests who couldn't receive an additional visa because they
had received their first extension in Xinjiang Province, just like I had done.
The Chinese Travel Agency in the Central district said the same thing to me, there is no chance
to get a visa, but if it were possible, I should go directly to the embassy and explain my reasons.
The Chinese Travel Agency in the Kowloon district gave me the same information. But going
directly to the embassy was certainly not a good idea, because they would most likely ask
some strange questions that could only be answered incorrectly.
There were still other visa agencies, which gave one a rather suspicious impression.
But even in those places, I was told that what I wanted would be hopeless. Eventually,
I ended up at the infamous Chung King Mansion, a high-rise building with cheap
accommodations where a man named Mr. Fred lived.
On the way to the lift some weird guys whispered in my ear "hashish, marijuana?"
Fred told me that for 100 US dollars he could get me the visa. Normally, it costs $50
but under my circumstances, it would cost double the normal price. I didn't really trust him,
because why should he be able to make it possible when others couldn't? Besides that,
I didn't want to pay double the normal amount. Somehow, though, I had the impression
that he knew what he was talking about.
Later in the day, I found an alternative option. For about US$ 200, it was possible to get
a visa when arriving from Hong Kong in Shenzhen, the border town to China. I had
never heard about this before. Give $200 to an agency, leave Hong Kong, and then get
a visa at the border? No, that alternative didn't sound good to me. I decided to go back to Fred,
who said I should come back the next day; then he could tell me if it would work.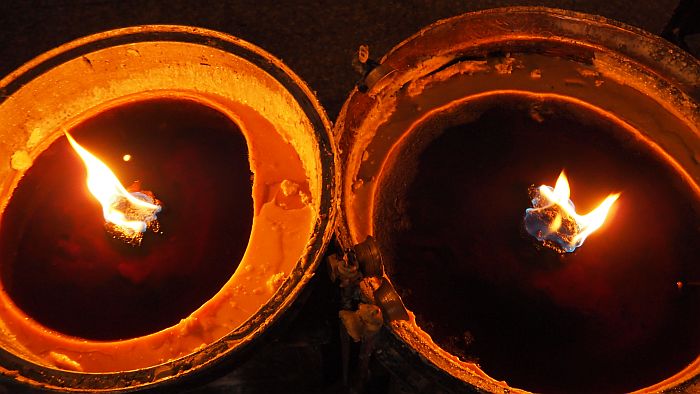 Mark just shook his head when I told him that I had given my passport to a guy in
Chung King Mansion plus US$ 50 as a deposit. "Chung King Mansion is the most
disreputable place in town. I hope you'll see your passport again". I swallowed hard,
and then I said "it's my only chance."
Mr. Fred told me the next day that I could book my return flight to Xining and pick up
the passport with the visa on Tuesday. Mark and King warned me not to do it, because
the other cyclists had already booked their flights and, in the end, they didn't get their visas.
I booked it anyway because I had confidence in Fred; my inner voice told me that
somehow it would work.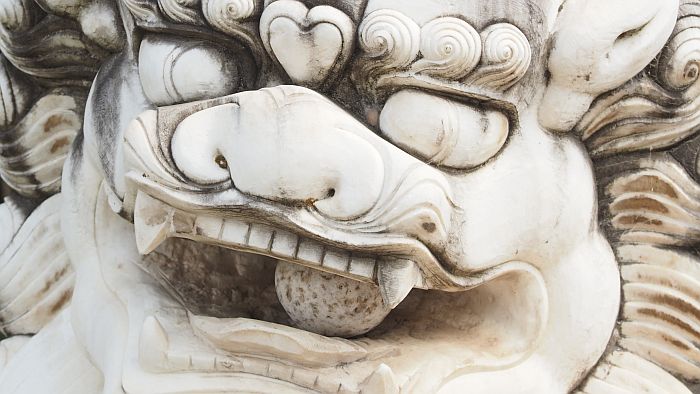 One night I woke up because something had run over my arms. From the size of it,
I figured it must be a mouse, but the critter had been too light for that. But what could it
have been otherwise? I turned on the light and discovered a monster cockroach.
But it was smarter than I, because it was gone again in a jiffy – as quickly as it had come.
Every night it came to visit me; once, it even crawled over my face, but I just couldn't
capture that critter.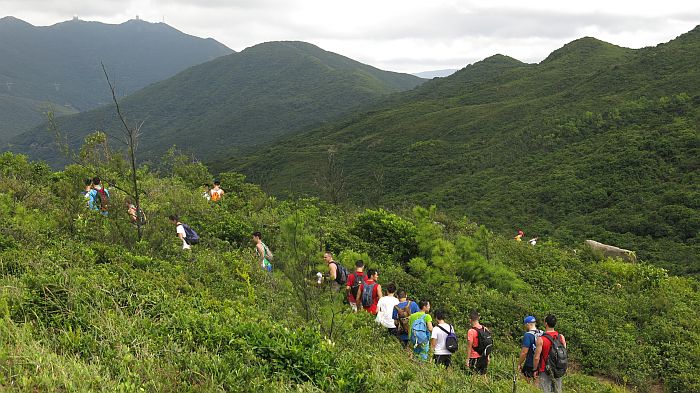 Mark took me along on two hikes outside the city. The first was at night to a beautiful lookout
point over the city and a few days later, with 40 more gays – 40 mind you – along a trail
somewhere on the island. It was odd being the only woman in the midst of gay men,
but I find again and again, that gays are just super polite men and I didn't have the feeling
that any of them thought it was strange having me there with them. Also, it was
interesting to see how different they all were. There was one type of gay, that you would
never guess was homosexual, and the other genus where you could already see from
a distance that they were behaving remarkably gay.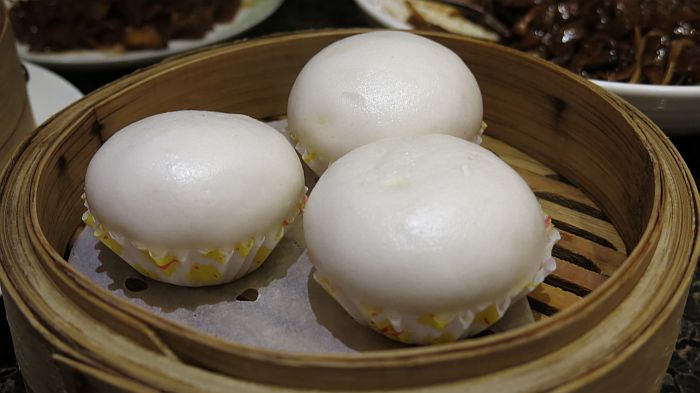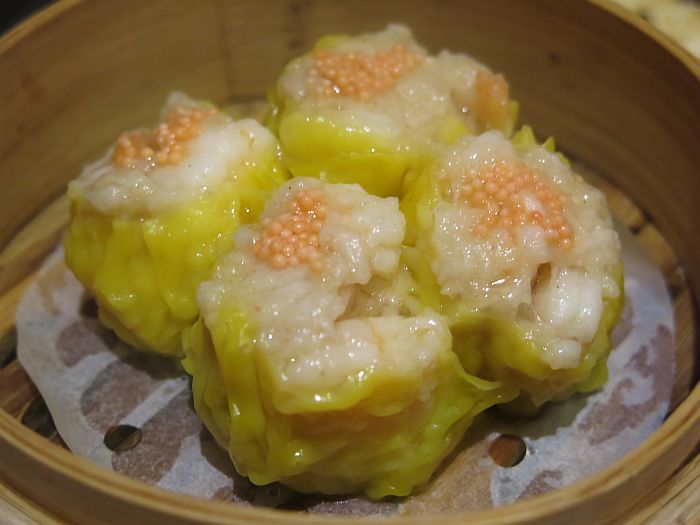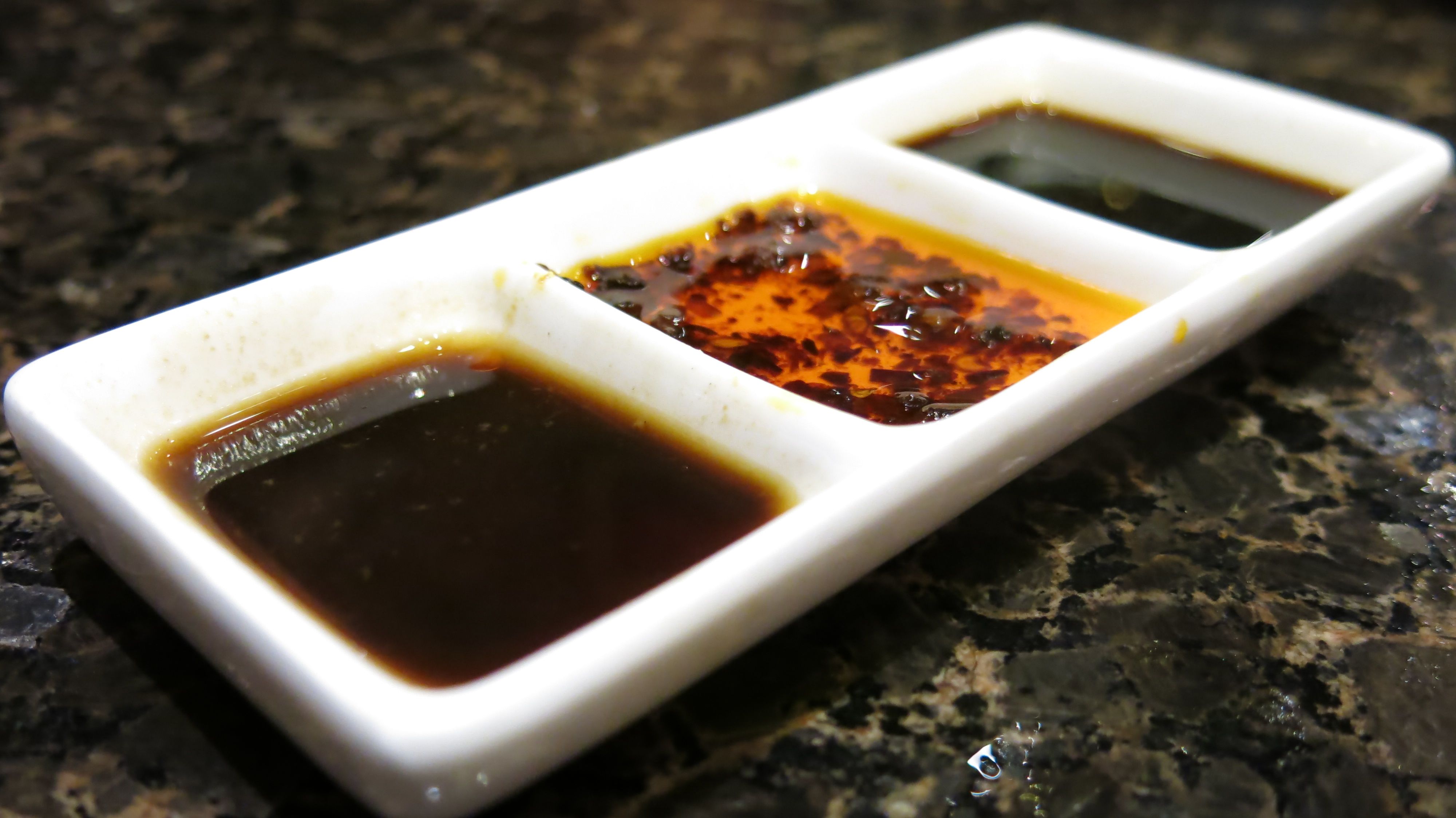 In the evening I enjoyed a Dim Sum menu because Mark had invited me to indulge in a typical Hong Kong delicacy. It was truly delicious.
Since my old camera was broken, I still needed to buy a new one, and there is no better
place than Hong Kong because everything here is tax-free. But it became a long drama
with only dubious dealings, where I didn't know whether the products were original
items or just cheap copies. The prices varied considerably from shop to shop
and the word "scoundrel" was already written on the foreheads of many of the shop owners.
I picked up a spare tire and a new mount for my Ortlieb panniers at the best bike shop in the city.
Tuesday afternoon, with a nervous feeling in my stomach, I went back to Fred.
But it was a load off my mind when I saw that he indeed had a visa for me. In the evening,
I quickly sold my old camera to one of the scoundrels and bought a new camera from a reputable shop.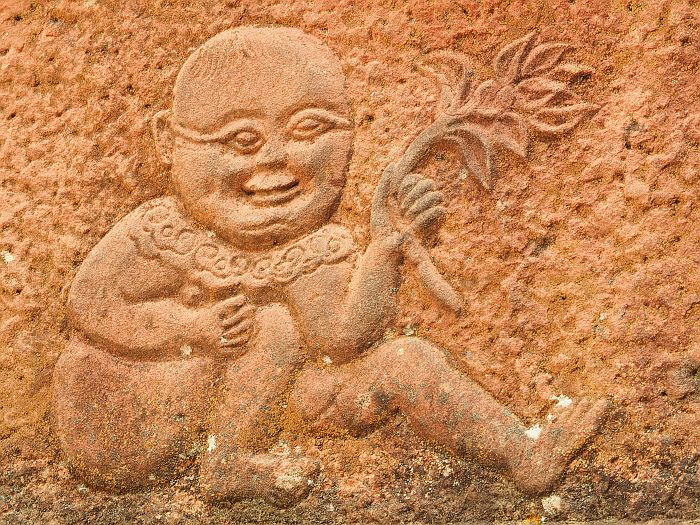 Mark and King couldn't believe that I'd actually managed to get a new visa and wrote down
Fred's address for future "Warmshowers" guests who came to Hong Kong with the same problem.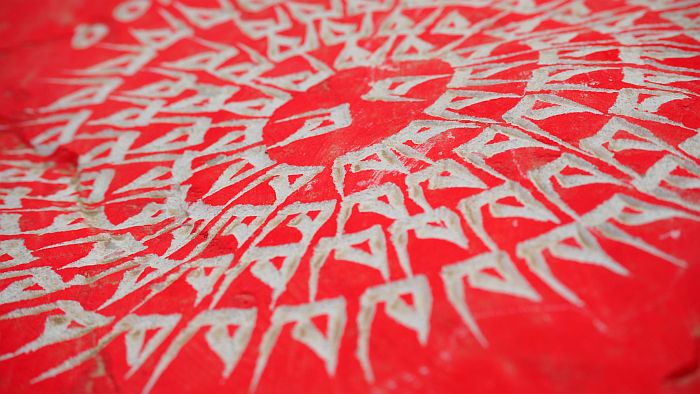 Departure the next day should have been at 6:20 p.m., but the plane was reportedly in need
of repair and a new departure time had not yet been established. There was an announcement
by the ground crew, and suddenly the people freaked out completely. There was a lot of yelling
and some of the people surrounded the ground staff and almost became violent.
I was flabbergasted, because that was something I had never experienced before.
The situation escalated so much that 4 policemen had to come to settle the dispute.
A student told me that two other airlines flying to Xining had also been cancelled
that evening, reportedly because of technical failures, and that this was a ploy
by the airlines because the machine was probably not full. In the end, the people were
successful with their insistence. The flight took off 3 hours late, and because of that,
I received a 25-dollar refund.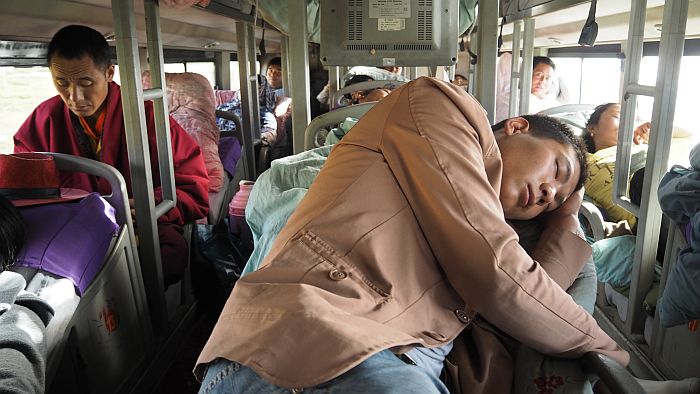 From Xining I had to make the long journey back to Yushu in a sleeper bus which drove through the night. This time the ride took 21 hours, because something had to be repaired before the bus left. The beds were obviously designed for Lilliputians, so it was unthinkable for me to attempt to sleep – especially so, because the guy to my right was snoring so brutally that even the other travelers were joking about it.
The guy to my left was spitting constantly into a plastic bag and the guy above me
was spitting incessantly into a bowl.
To my horror, in the middle of the pitch-dark night, and wearing only socks,
I actually stepped into the spit-filled bowl, which the guy had placed in the middle of the aisle.
Yuck!!!!!
During the trip, the bus drivers took a 3-hour sleep break and I could do nothing but twiddle my thumbs. I began to feel the altitude a little bit again, because we had already reached 4300 meters.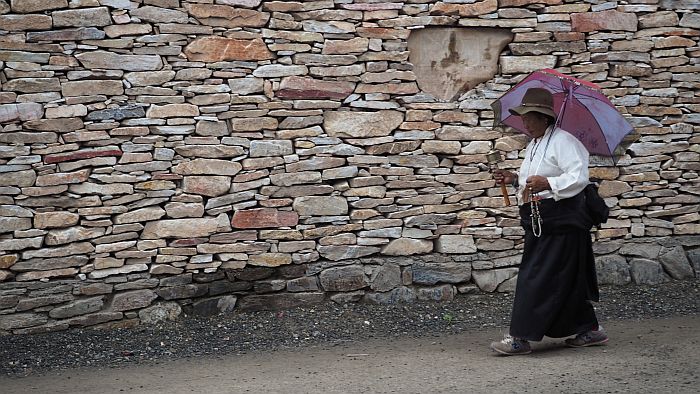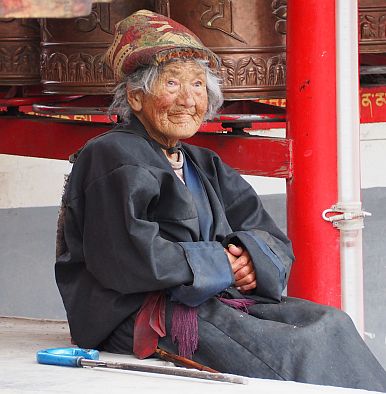 We finally arrived sometime around noon. I went into the posh hotel and the staff came to meet me, their faces beaming. The bicycle was still there. Phew! I had told the staff 14 days ago that I would return again within a week at the latest. Out of sheer hectic I had forgotten to write down the name of the hotel or the phone number. Because of that, there was no way for me to let them know what was happening, and if I had not gotten the visa, another problem would have emerged.
Oh well, it was a typical mistake by a greenhorn.
The next morning the trip finally continued on from Yushu. But, I'll explain more about that the next time.